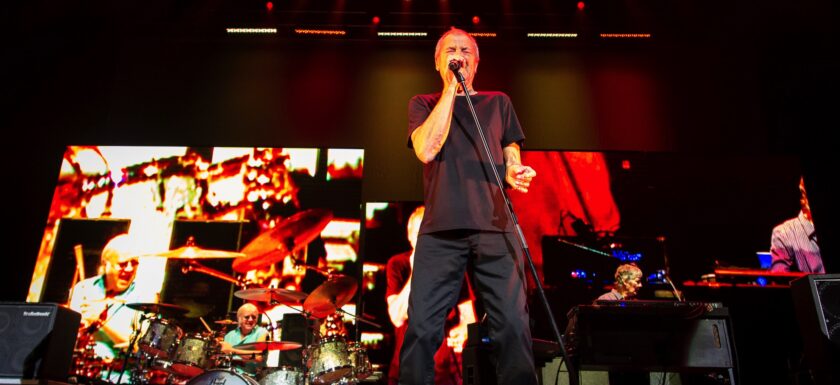 DEEP PURPLE
Mohegan Sun Arena
Uncasville, Connecticut
October 9 2019
Photos & Review by Dan Wenc
The architects of rock and roll, Deep Purple, were once again out on the road on their Long Goodbye Tour. This night was a stop at the one of the top ranked venues in the world, according to Billboard Magazine, Pollstar and Venues Now. Another check mark on the list legendary performers that have taken the stage at the entertainment hub of the New England area, in the Mohegan Sun Casino Arena.
With a musical journey that began in 1968, Deep Purple has left a musical footprint that has spanned decades and entertained millions of fans worldwide. These rock pioneers have poured the foundation of rock music as we know it today. Deep Purple helped to guide and inspire generations of musicians to create branches of other genres of the rock/metal institution. The band was inducted into the Rock and Roll Hall of Fame in 2016. Deep Purple had taken on several lineups in the early years in regards to band members. In 2019 the band is Ian Gillan (vocals), Ian Paice (drums), Roger Glover (bass), Don Airey (keyboards) and Steve Morse (guitar).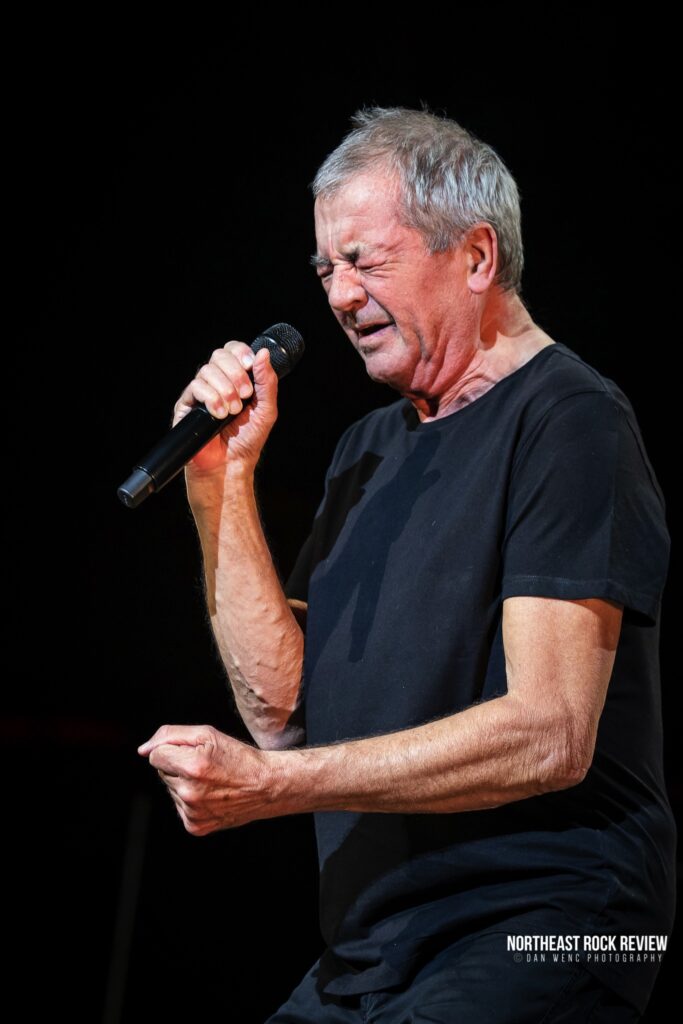 Having sold more than 100 million albums and filled global arenas for decades. Deep Purple was named by VH1 as #22 on its list of "Greatest Artists of Hard Rock".
The night opened with up and coming rock band from Southern California, Joyous Wolf. It is a name in modern music that is gaining a lot of momentum and buzz. For the show photos and review coverage of Joyous Wolf, click HERE.
1991 was the first time that I saw Deep Purple perform at the Centrum in Worcester, Massachusetts on the Slaves and Masters Tour. The vocalist at that time was Joe Lynn Turner. Jon Lord was literally rocking the organ on the left side of the stage, it was quite a memorable show to watch. I took it all in, thinking it would probably one of the last times I would see the historical band perform. Not so. In 2017 I saw them on the beginning leg of the Long Goodbye Tour, Deep Purple was still at it. And now, this night. Each time I have seen them, it feels like a moment frozen in time watching them perform, taking it all in, having such a great appreciation for the impact that Deep Purple has made on the world of rock music as we know it.
The time came for the rock and roll royalty to take the stage. The night started off with the band taking their places on stage. Ian Paice behind his drum kit, Roger Glover on bass, Steve Morse on guitar and Don Airey on keyboard/Hammond organ, all joining together for the rhythmic intro to "Highway Star". The song kicked in, bringing Ian Gillan to the front of the stage performing this legendary song. After all these years of performing, the band plays together with such enthusiasm and polished fashion. They sounded great. Hearing and seeing these classic Deep Purple songs performed live is an awe inspiring experience. A band that has been around for five decades, knowing the legendary status of this band, the music they have created and the inspiration they have provided for other generations of musicians, true Rock Royalty.
Next up in the set was another song from the 1972 Machine Head album, "Pictures of Home". Followed up with "Bloodsucker" from the Deep Purple in Rock album.
The night continued on full steam, Deep Purple classics. The back of the stage was filled with a huge screen display which played live shot, various videos and graphics coinciding with the songs. Roger Glover played his side of the stage, a bassist with great energy for his music, and just a lot of fun to watch.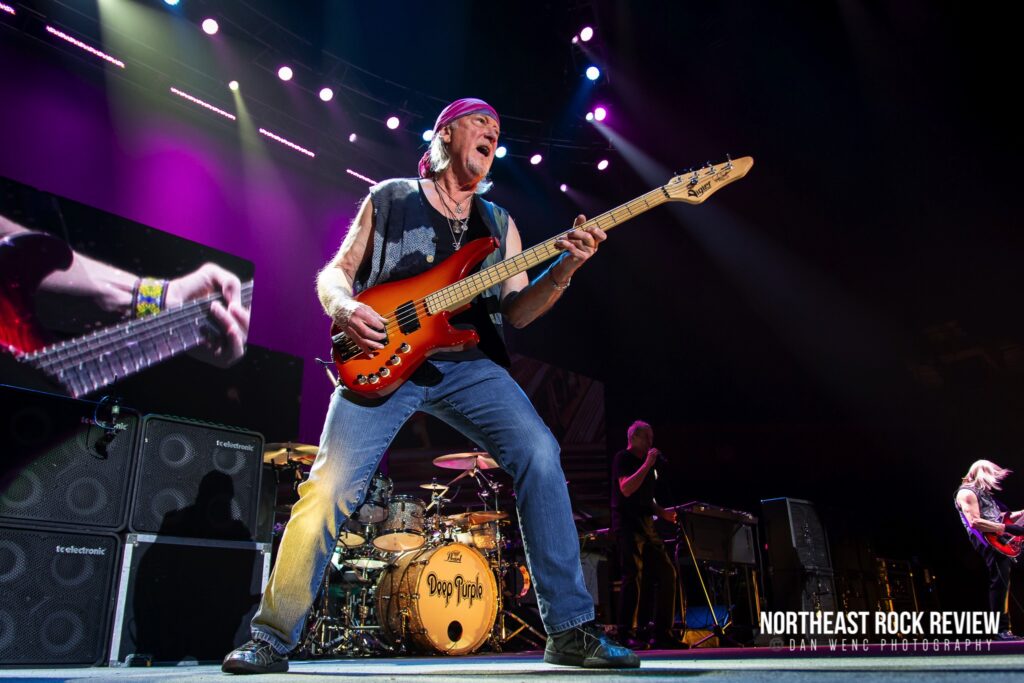 Steve Morse played a guitar solo, after the performance of "Sometimes I Feel Like Screaming", a song that would be Deep Purple's first studio album that featured Steve Morse on guitar, from 1996. Steve Morse has been with Deep Purple longer than his predecessor, Richie Blackmore.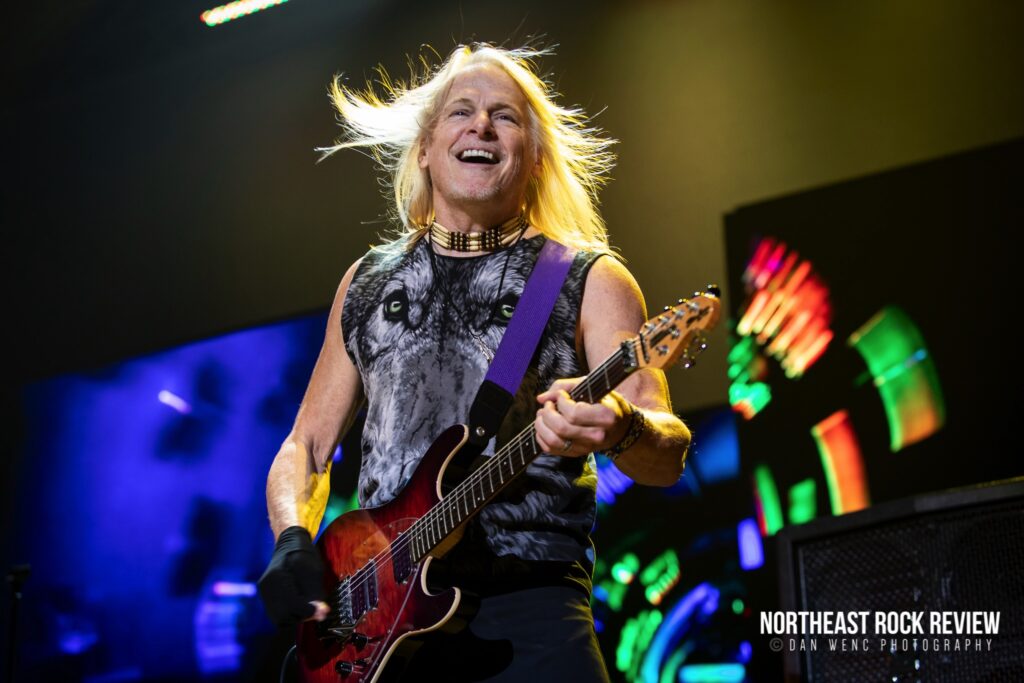 After "Time for Bedlam" from the band's 20th studio album, Infinite, came Don Airey's keyboard solo. As Don started off, I am pretty sure I heard a couple of notes from the "Mr Crowley" intro. And yes, I think I heard right. Don Airey played keyboards on that Ozzy Osbourne song, along with many other Ozzy albums. Don Airey also played on early Whitesnake albums, including the 1987 Whitesnake album. The talented keyboardist's resume is lengthy, in terms of accomplishments and artists he has played with, including Ozzy Osbourne, Rainbow, Cozy Powell, Gary Moore, Bruce Dickenson (Tatooed Millionare), Judas Priest (Painkiller), UFO and many, many more. This night, Don put on an amazing display of his keyboard/Hammond organ skills. Part of what makes Deep Purple songs what they are. Then it was into "Perfect Strangers".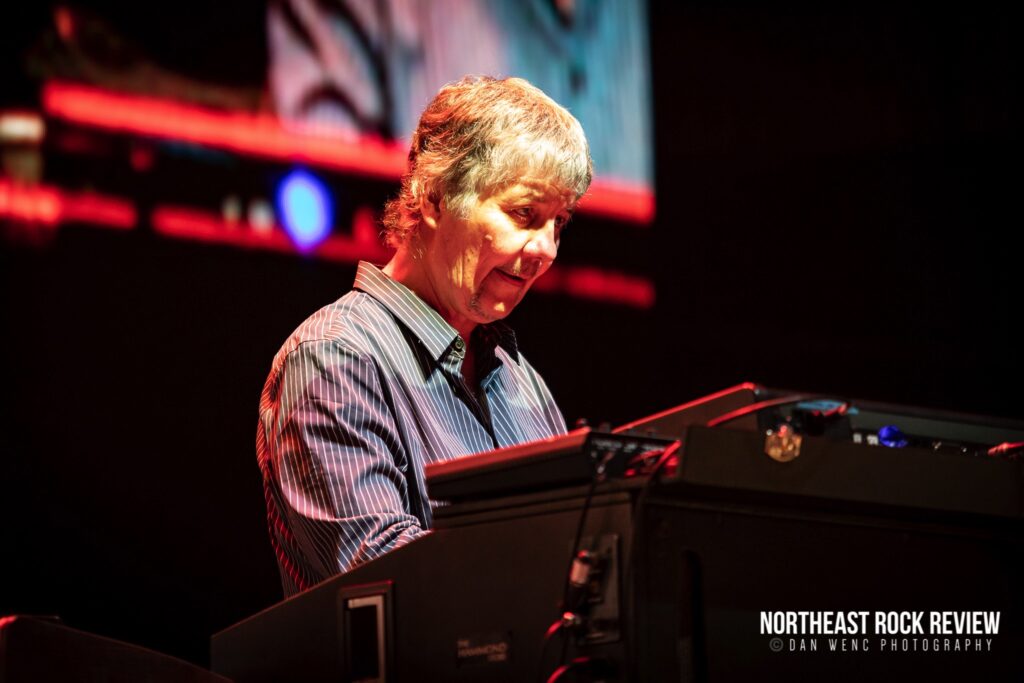 Watching all of these performers play live is truly an amazing experience. In particular, Ian Paice is a tremendously impressive drummer to watch perform live. A true master of the art of drumming. Ian Paice's has taken his method from jazz inspiration and transformed that into what has been 50 years of rock drumming. Even going further to say that Paice's drumming has inspired many modern rock drummers. Another integral part that he has played, as a rock drummer and the part that Deep Purple has had upon the world of music, and the forefathers of rock/metal. In addition to the Deep Purple discography of music, Paice drum tracks also extends into the early Whitesnake era, having play with David Coverdale and Jon Lord with Whitesnake until 1982, appearing on four of the early Whitesnake albums.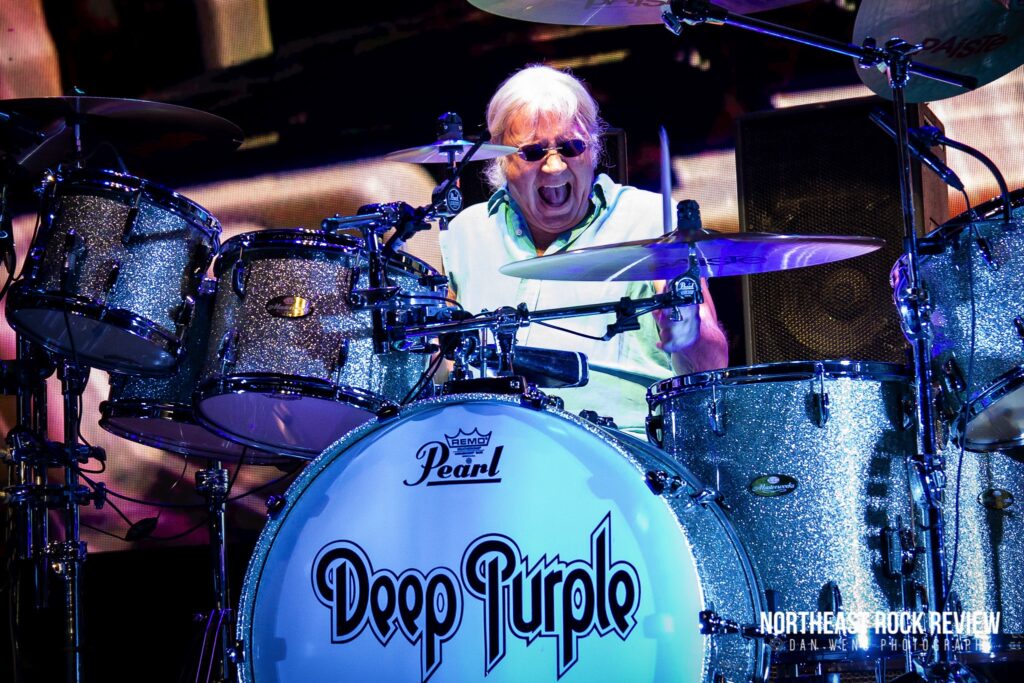 Deep Purple is at the top rung on the ladder of rock music. Overall a great night of music. They title this tour the "Long Goodbye Tour",  but one can only hope that they still continue to tour and say goodbye for a few more years to come.
The night closed out, with performances of "Space Truckin'" and of course, "Smoke on the Water". Following up with an encore performance of "Hush" and "Black Night". A performance well worth the price of admission and another memorable experience to watch Deep Purple perform live.
DEEP PURPLE Photo Gallery
For more tour dates, news and music, visit http://www.deeppurple.com/
For more on upcoming Mohegan Sun shows, visit https://mohegansun.com