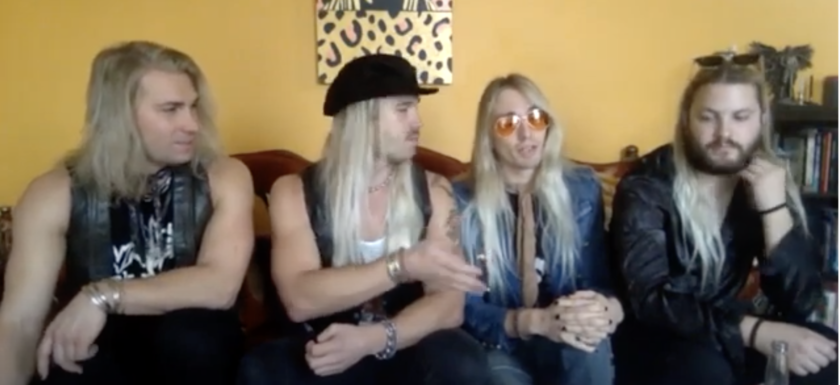 WICKED SET TO ROCK 'HOLLYWOOD HORROR NIGHT' IN SALEM
Saturday, October 28th, 2023 8PM – 12AM at The Salem Waterfront Hotel & Suites, 225 Derby St. Salem, MA
October 25, 2023
SALEM, Mass. – One of today's most theatrical rockers, WICKED, is set to perform at the Hollywood Horror Night in Salem, Massachusetts on Saturday, October 28th. The event will be held at the Salem Waterfront Hotel and will also have music by Magic Land Entertainment: DJ Jonathan Santarelli, will feature director of Scare-O-Moanies BORAH!, plus a costume contest hosted by Billy Costa from Kiss 108.
Northeast Rock Review's Michael LaFleche caught up with the band for an interview talking about the band, the upcoming Salem performance, the band's upcoming album Sunburn. Watch the interview below:
At Hollywood Horror Night there will be 2 hours of live entertainment that spooky evening from WICKED, including their annual Halloween special of Black Sabbath ft. "Noche Del Diablo," which is a WICKED collaboration with guitarist and magician David Newman of "Hermetic Arts" (Salem's premier occult shop).
About Wicked:
The band (comprised of members Danny, Chad Michael, Scotty V and Gunnar) will also be doing a record signing at "Hermetic Arts" – located at 272 Essex St, Salem MA – on Friday Oct. 27th from noon to 6pm. Tickets for Hollywood Horror Night can be purchased via this link:
https://www.eventbrite.com/e/wicked-night-on-the-wharf-presents-hollywood-horror-night-tickets-676686807457?aff=oddtdtcreator
WICKED lives for rock n' roll. The kind that lights a fire in your blood and puts that crazy in your eyes! And the proof is certainly within their latest album, 'The Last American Rock Band,' which was released last year, and spawned such rockin' delights as "New York Tough," for which a video was filmed:
For more about WICKED, visit: https://www.wickedrocknrollofficial.com