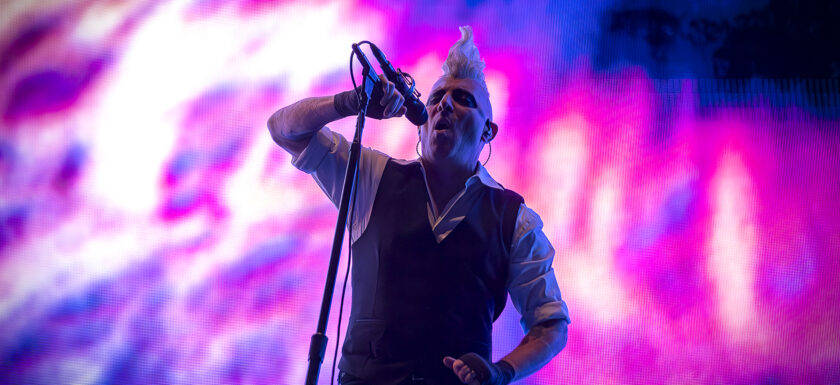 TOOL
Mohegan Sun Arena
Uncasville, Connecticut
November 10, 2023
Photos & Review by Tom Bogus
UNCASVILLE, Conn. – Tool's sold-out spectacle at Mohegan Sun Arena was a sonic and visual masterpiece that left the audience spellbound. Opening with the ethereal "Fear Inoculum," the band seamlessly blended their intricate setlist with mesmerizing visuals displayed on multiple screens behind them.
As "Jambi" and "Rosetta Stoned" unfolded, the convergence of colored lights and lasers added a dynamic layer to the performance, enhancing the atmospheric experience. Each song became a journey, accompanied by a visual spectacle that complemented the intensity of Tool's progressive sound.
The seamless transitions between songs showcased the band's musical cohesion, with Adam Jones's intricate guitar riffs and Justin Chancellor's pulsating bass lines. Maynard James Keenan's enigmatic stage presence, coupled with his evocative vocals, added a theatrical dimension to the show, along with Danny Carey's precision rhythmic foundation on the drums.
"Pneuma" and "Descending" took the audience deeper into the band's sonic universe, with the synchronized light display intensifying the emotional impact. The dynamic setlist showcased Tool's musical prowess, weaving through songs like "The Grudge," "Culling Voices," and "Invincible."
"Ænema," marked the culmination of an unforgettable night, leaving the sold-out crowd in awe. Tool's performance at Mohegan Sun Arena was not just a concert; it was a transcendent experience where music and visuals seamlessly converged, creating a lasting imprint on the senses of everyone fortunate enough to witness this extraordinary event.
TOOL photo gallery
SETLIST:
1- Fear Inoculum
2- Jambi
3- Rosetta Stoned
4- Pneuma
5- Intolerance
6- Descending
7- The Grudge
Intermission
8- Chocolate Chip Trip
9- Culling Voices
10- Invincible
11- Ænema