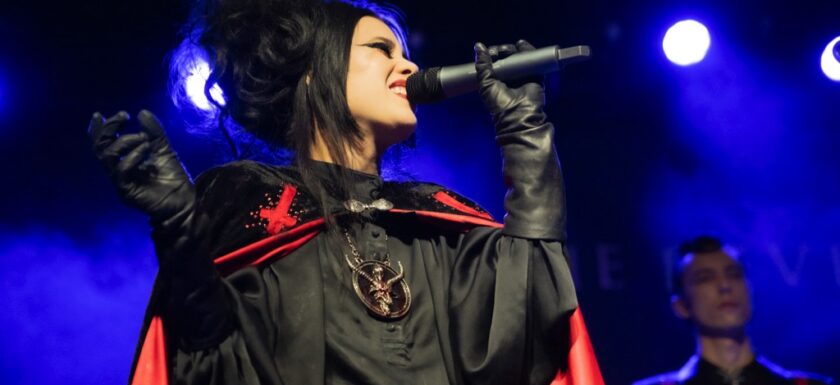 TWIN TEMPLE
The Sinclair
Cambridge, Massachusetts
November 30, 2019
Photos & Review by Michael LaFleche
The Sinclair in Cambridge was completely packed on a Saturday night for Amigo the Devil, King Dude, and the focus of this review, Twin Temple. Doors opened at 8pm and there was already a healthy line of darkly clothed fans lined up outside by 7 in the freezing cold of Harvard Square.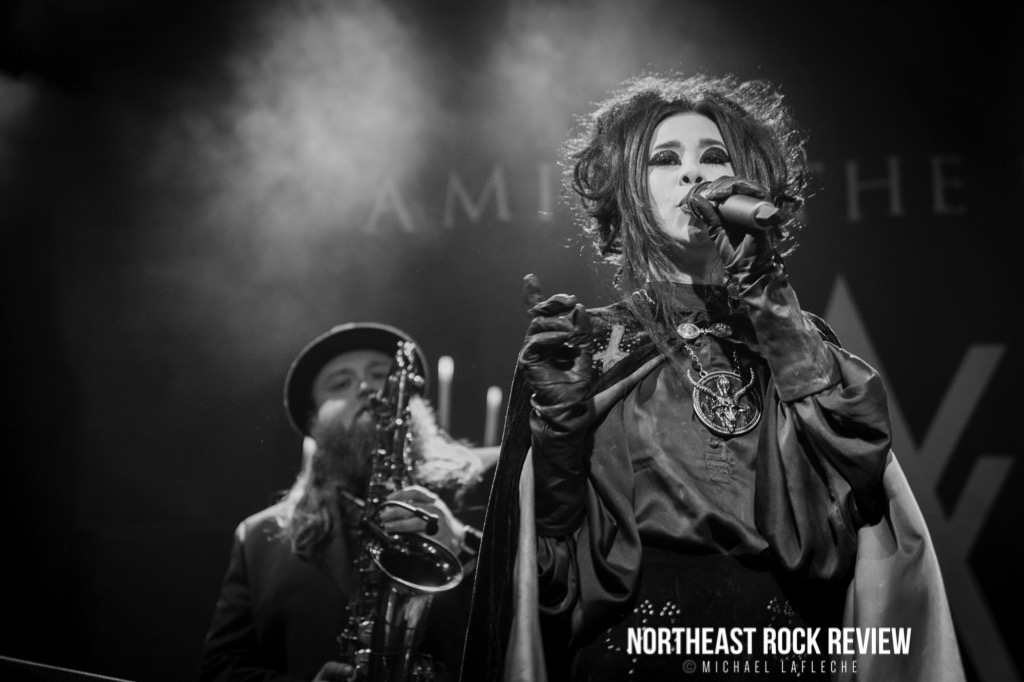 I have been keeping an eye on Twin Temple for a while. Lead vocalist Alexandra James and spouse / guitarist Zachary are very eye catching. Imagine the guitar style of Buddy Holly with the look and song of Amy Winehouse in the modern era, but covered in blood performing occult rites on stage. What's not to like! Their album Twin Temple Bring You Their Signature Sound… Satanic Doo-Wop contains many 50's and 60's inspired sounds with a dark twist. But live, they really had a very enjoyable stage presence at the Sinclair and I cannot imagine a time for much longer when they will be the opening act but leading the bill in the future, much like the band Swedish metal band Ghost for example.
So on to the show. The Sinclair is actually a cool venue, with a large elevated stage, a general admission floor and a catwalk around the top to enjoy the show from above the crowd. The stage for Twin Temple was set up with keyboards, drum kit, black candelabras, and ritual altar containing the blade and chalice.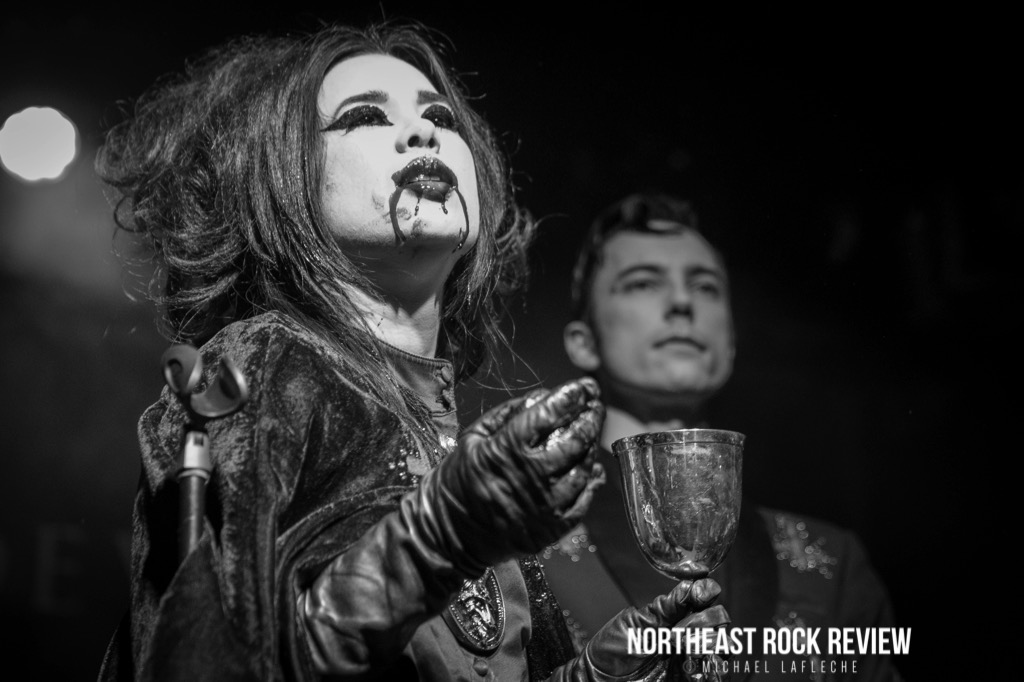 The band took to the stage with Alexandra and Zachary performing an invocation before the music begins, with "The Devil (Didn't Make Me Do It)". Alexandra's vocals and look are mesmerizing, with smooth, soulful, gyrations and Zachary and the band providing a nice backdrop. The invocations and rituals must have been working as a couple took to the stage halfway through the show and a lucky guy proposed to his girl, then accepting a bloody anointing from Alexandra and Zachary.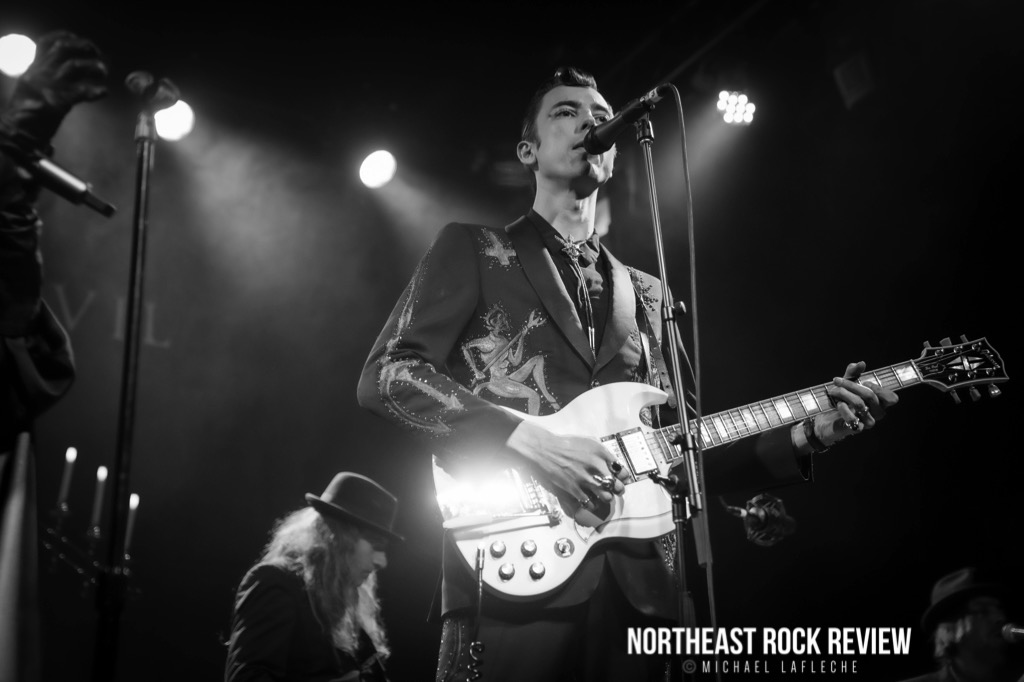 The setlist contained songs from the aforementioned album also included, "I Know How To Hex You", "Lucifer, My Love", "Sex Magick", "Satan Is A Woman", "I'm A Witch" and "I'm Wicked". Many of the songs had a Motown feel, but some also had a feeling like a Quentin Tarantino film.
I highly encourage everybody to check out this unique group regardless of your spiritual alignment, it is interesting and fun music!
For more Twin Temple music news, info and tour dates, visit: https://www.twintemple.com