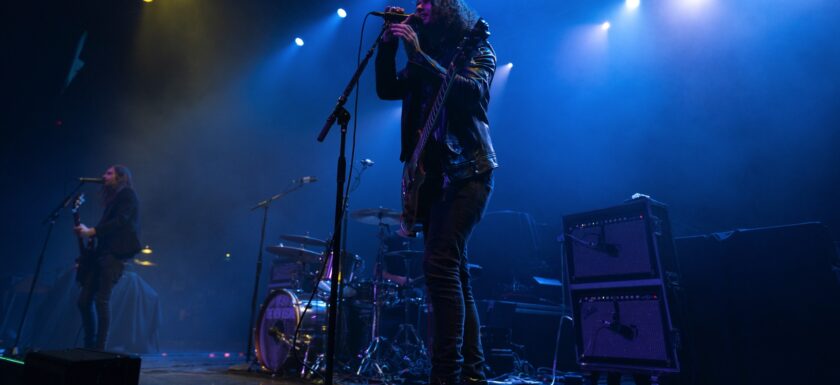 THE NEW REGIME
House of Blues
Boston, Massachusetts
March 2, 2020
Photo & Review by Michael LaFleche
The New Regime and the Silverside Pickups rolled into the House of Blues in Boston for a surprisingly packed house on a Monday night.
The three piece unit is led by Ilan Rubin, playing the guitar and providing lead vocals. Ilan is well known for being part of the Nine Inch Nails band, on percussion since 2009. But Ilan had been running the The New Regime project before converting with Trent Reznor. For this event in Boston on Monday, he has appointed a drummer that started the set with a drum machine and real drums then thunderously ensued, joined by a bass player. It is amazing to hear how loud the band can be with three members.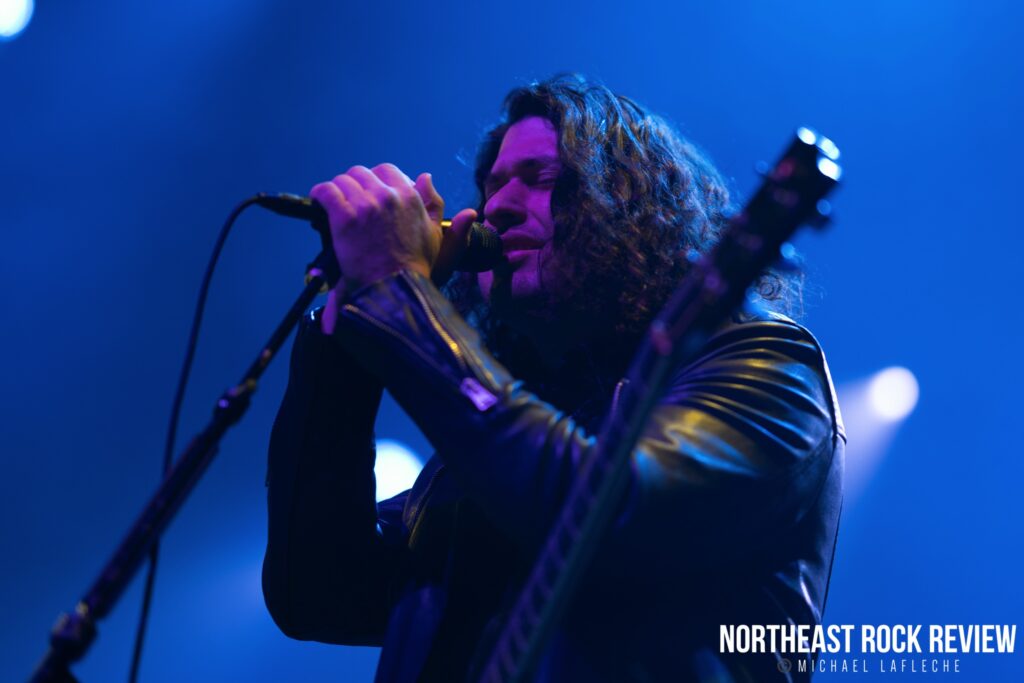 Ilan and company mixed up the sounds a lot. For the first few songs of the set, I feel like the unit was finding themselves and getting into the groove as the night went in. The general atmosphere felt like an older U2; if you close your eyes you could hear the passionate sounds much like Bono, but a bit raspier. The lead guitars also were reminiscent of The Edge, with heavily distorted guitar play. But if one opens their eyes, they see a character like the late Mike Hutchinson (but very much so alive). As the band got going through the night, it got funkier, but the heavier stuff ensued from the album which is set for release this week.
Ilan started to evolve into a hard rock version of Parliament Funkadelic. I expected Bootsy Collins up in the stage with the grooves being laid down by the bass player. The crowd was now in full synchronicity with the band. And just at this time, Ilan knows what he should do. He went all Freddie Mercury on us and started belting out a crowd participation think (like from Live Aid) hitting all the notes and the response from the crowd was immediate and in sync. This was the way into the really good "I want your heart body mind and soul".
Thanks to Ilan and the band for providing such a great show to Boston!
THE NEW REGIME Photo Gallery
For more news, tour dates and music news for The New Regime, visit: https://www.thenewregime.com