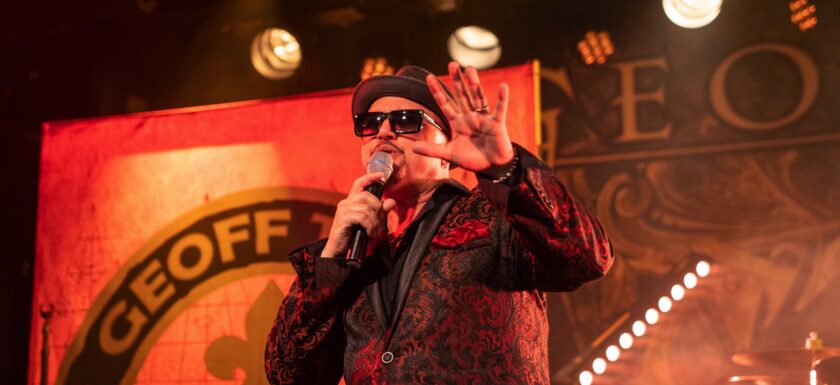 GEOFF TATE
Paradise Rock Club
Boston, Massachusetts
February 29, 2020
Photos & Review by Michael LaFleche
Geoff Tate, newly minted member of the Metal Hall of Fame in Anaheim came to Boston on Saturday night, for a night that will never be forgotten. As I am sure you know, Geoff Tate, one of the best voices in progressive metal, is most well known as the original singer / songwriter of Queensrÿche. Geoff's charisma and love for music really was on stage Saturday at the Paradise rock club. Interestingly enough, the other branch of Queensrÿche was in town a couple weeks back performing some of the great hits and songs we all love. But this particular show was quite special, as Geoff performed the entirety of two classic albums from the early Queensrÿche days, Rage for Order and the multi-platinum Empire.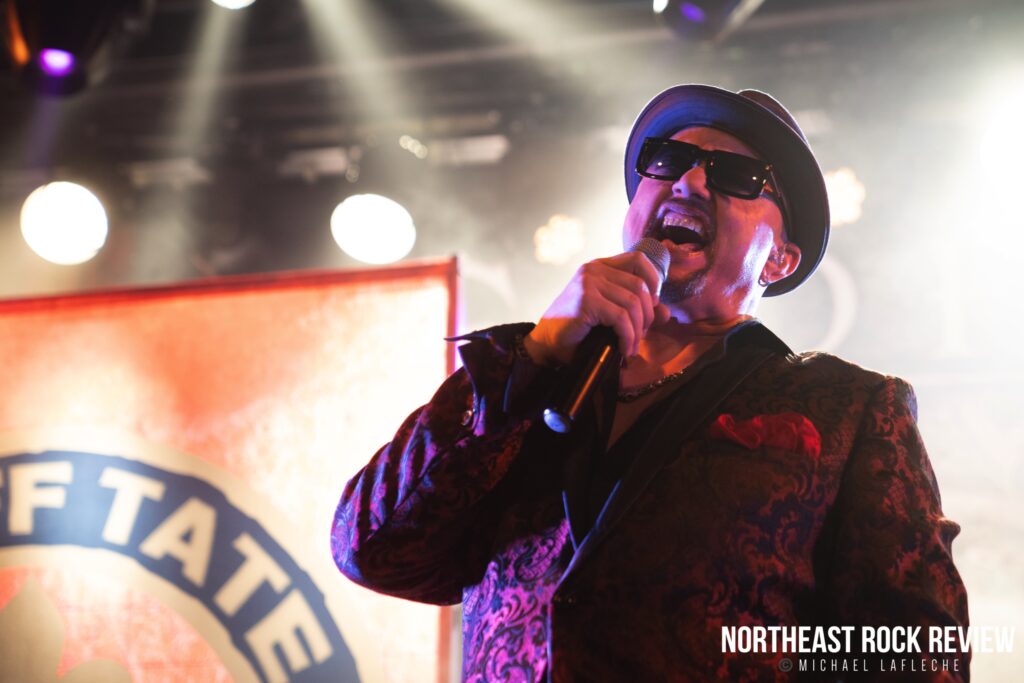 Opening for Geoff Tate was Mark Daly. Hailing from Ireland, Mark is lead singer and acoustic shredder backed up by fellow Irishman on the lead guitarist James Brown, and on the Bass, Scotsman Jack Ross, who will also be playing bass with Geoff later that night. Also on the drums, San Diego native Mike. Mark Daly was amazing. He is a pro musician working with many, many artists over the years. Mark has a young sounding, raspy voice that oozes with honesty. His set along with the backing band was about 45 minutes and consisted of hard driving original rock numbers like "Don't Look Back" and soul searching songs like "Wasted Days" from his studio album, and the set ended with a song dedicated to his son, for Autism Awareness month coming up in April, called "Your World".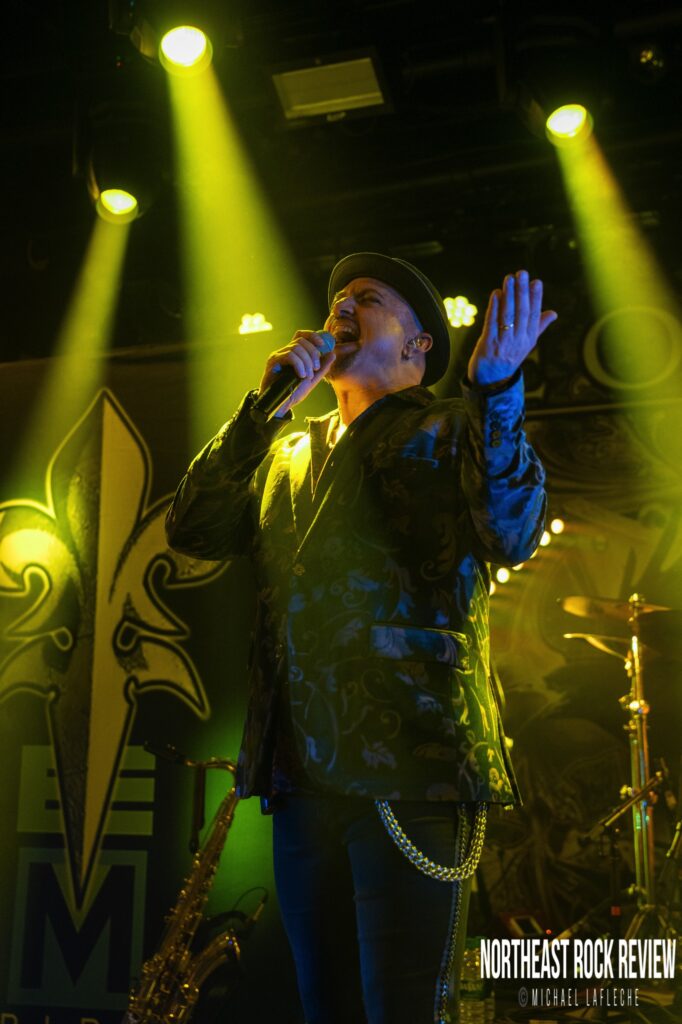 Now the crowd was in for a treat as the bands switch up, allowing for the bigger than life presence of Geoff Tate to join us. Geoff struts out in very elegant attire, a red lace coat reminiscent of a ringmaster leading a metal circus. Complete with pork pie fancy hat and pants covered in chains. I love it, by the way, huge style points! The first half of the set is devoted to one of Queensrÿche's best and early albums Rage for Order starting off with "Walk in the Shadows", and of course finishing up with "I Will Remember". Some of the highlights of the first set included the cover song from the Rage for Order album "Gonna Get Close to You" which had a cool lounge lizard sound with a metal vibe and the guitar licks that Kieran Robertson provided were amazing throughout both sets. It should be noticed, crutches and all Kiernan provided licks that were identical if not better from the original albums more than 30 years ago.
The guitarist on the other side of the stage was Scott Moughton, who has been around the music and Geoff Tate as well for some time, and knows how to perform, playing up to the energy of the fans and seemingly drinking in the energy from the crowd in return. His play was impressive though both the Rage for Order set as well as the Empire set.
For the Empire set, it really brought back a lot of great childhood memories of MTV and listening to WAAF on Boston radio waves, hearing and listening to Tate belt out hit after hit after hit that made the Empire album successful. "Empire", "Silent Lucidity", "Best I Can", "Jet City Woman", "Another Rainy Night (Without You)" and "Anybody Listening?". I know everybody can hear those songs in their heads right now as you read this. It was great to hear them again 30 years on, the album in its entirety played live is a masterstroke of commercial and catchy music meshed with progressive metal excellence.
I would like to thank the Tate's for their hospitality. It was a fantastic event that will not be forgotten for me as well as the other fans in the club. See Geoff and the band as well as Mark Daly in the states for several more shows!
GEOFF TATE Photo Gallery:
For more news, tour dates and other Geoff Tate info, visit: https://geofftate.com