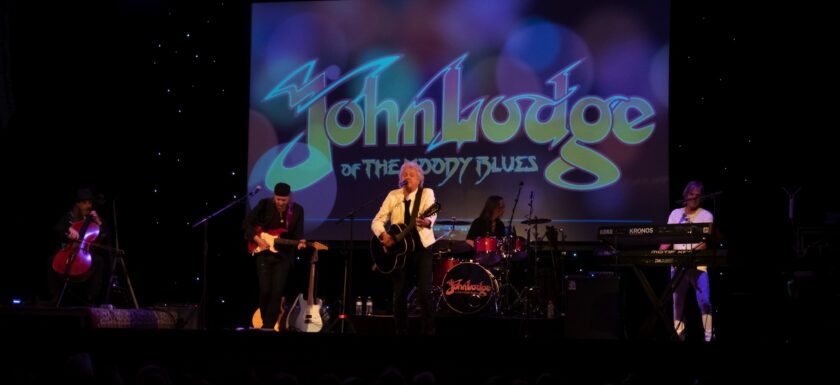 JOHN LODGE OF THE MOODY BLUES
Infinity Music Hall
Hartford, Connecticut
March 4, 2020
Photos & Review by Frank Piercy
The Infinity Music Hall in Hartford, Connecticut had been open since 2014, this was the first occasion that I had been able to take in a show here. It is a smaller venue, though a terrific place with comfortable seating, great staff and a very affordable bar. The sodas were 2 bucks.
This nights show was the John Lodge of The Moody Blues. The Rock and Roll Hall of famer was out on this tour performing his own material and as well as selection of The Moody Blues classics.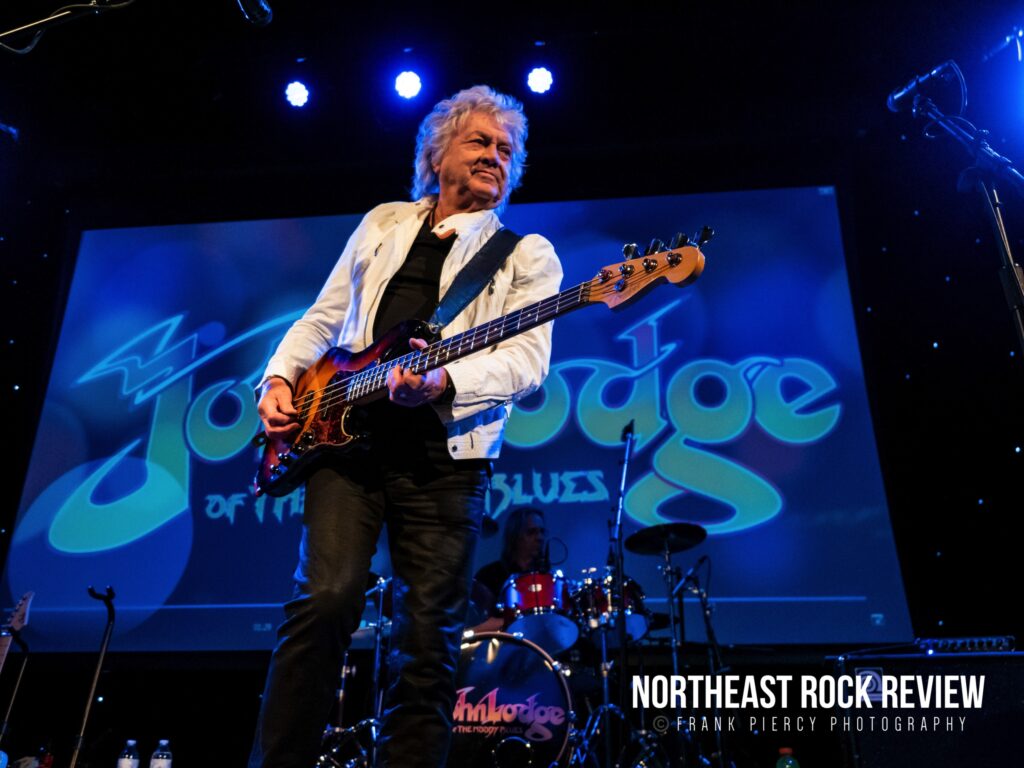 The Infinity was pretty crowded and for a change the crowd was not really mixed up with all different age groups, it was predominantly a mature crowd. Considering how long he has been playing with The Moody Blues, I am not surprised. The audience was excited to see the show, as evidenced by the couple in front of me who showed me pictures of their last couple of times they saw John play and their meeting with him. The sparkle in their eyes told the story.
The lights went dim, the band took to the stage, which consisted of Alan Heweitt on keyboards, Billy Ashbaugh on drums, Duffy King on guitar and Jason Charboneau on cello. These guys sounded great. It was interesting to note that a couple of these guys are also touring musicians with The Moody Blues.
John took the stage, out into the spotlight, with a confidant swagger and regaled the audience with synergy of song and story. A captivating evening of music that included The Moody Blues hits like, "Nights in White Satin" which had the added bonus of guest singer, Jon Davison of YES, "I'm Just a Singer (In A Rock and Roll Band)." The night continued with Lodge's songs, "10,000 Light Years Ago " and "In My Mind". Personally I was pretty excited when he played "Gemini Dream" one of my favorites from The Moody Blues.
Don't hesitate to take in this show if it comes through your neighborhood. It was a spectacularly enjoyable performance and night of great music.
JOHN LODGE Photo Gallery:
For more info on John Lodge, news, tour dates and more, visit: https://johnlodge.com