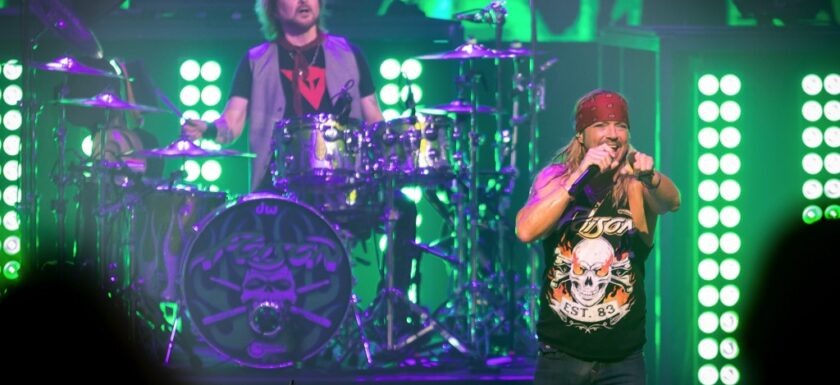 POISON
Foxwoods Resort Casino
Premier Theatre
Mashantucket, Connecticut
June 26, 2022
Photos & Review by Dan Wenc
MASHANTUCKET, Conn. – Poison diverted off track from The Stadium Tour to fulfill a previously scheduled show at Foxwoods Resort Casino that was originally scheduled for August 20, 2020 which was derailed due to covid. The night was finally back on track, the fans were ready and Poison was set to take the stage for a sold out show in front of energized fans who came to see the all original Poison line up and listen to the ageless rock anthems of the 80s. Poison penned their iconic song, "Nothing But a Good Time" perfectly, as every Poison performance I have ever seen has been nothing short of that. This night would not be any different.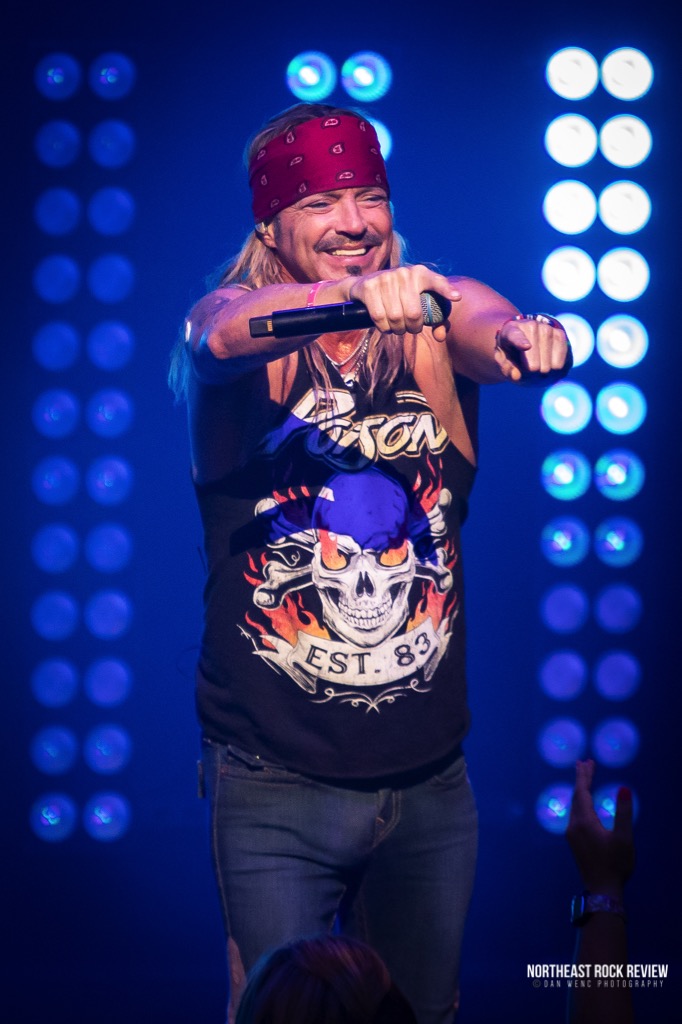 Frontman Bret Michaels kept the crowd fired up and on their feet all night, backed up by C. C. DeVille on guitar, Bobby Dall on bass and Rikki Rocket perched up on his drums at the back of the stage. It was a fun night of music as Poison hist after hit rolled from one to the next. Bret Michaels is still very active on the tour circuit and can usually be found playing a show somewhere, but collectively Poison isn't a band that is out regularly touring together, so it was nice to have the band back together again.
The music party kicked off just after 7 PM, starting off with "Look What the Cat Dragged In" followed up with "Ride the Wind." Up next was "Your Mama Don't Dance," followed with a C.C. DeVille guitar solo made of his own fiery dynamics, a hint of The Munsters theme and some Eddie Van Halen "Eruption" and then into "Fallen Angel."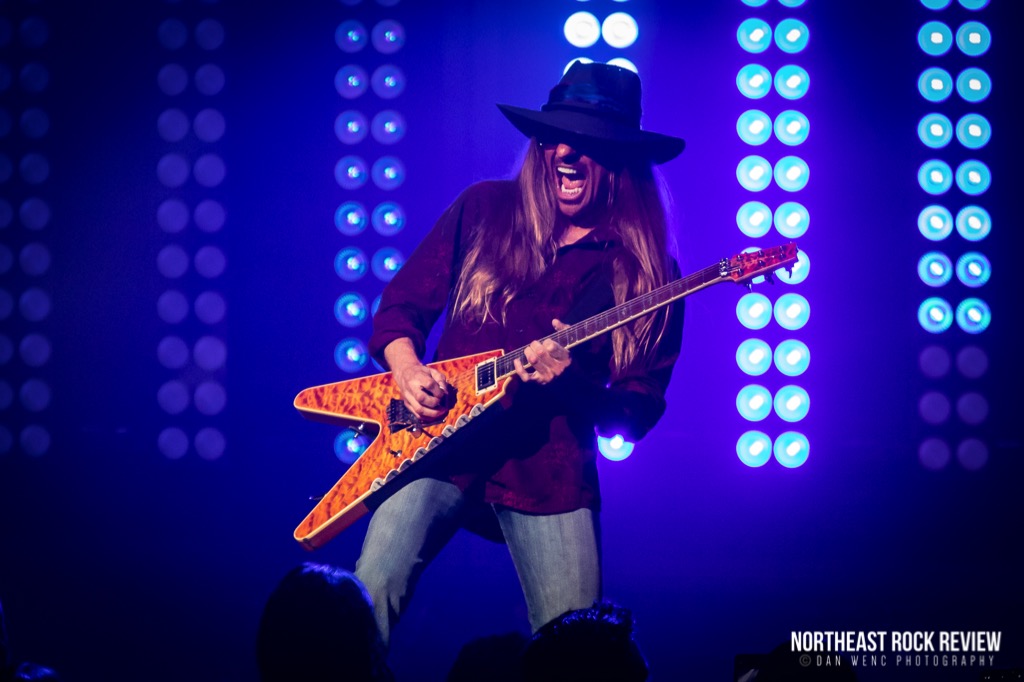 "I Want Action" from the band's 1986 debut album, Look What the Cat Dragged In, brought the original music video playing on the screen in the background. The band looked like they were still having as much fun this night as they were in the video. Mid-stream on this song, Rikki Rockett broke out into a brief drum solo.
Michaels set the tone for the next song, "Something to Believe In," as he acknowledged his respect for front-line workers and military service members, he played the intro on his twelve-string acoustic before the piano intro started. Michaels asked for some audience participation, asking the audience to turn on their phone lights and illuminate the room, to which they obliged. "Cry Tough" made its first live appearance for this tour tonight. Michaels mistakenly started off with the first couple lines of "Cry Tough" with the lines of "Fallen Angel," but in true veteran rockstar fashion, recovered quickly without a hitch, owning the error and comedically saying that he just messed up the lines and continued on. All was good, it didn't take away anything from the song, there was too much fun happening for anyone to even care.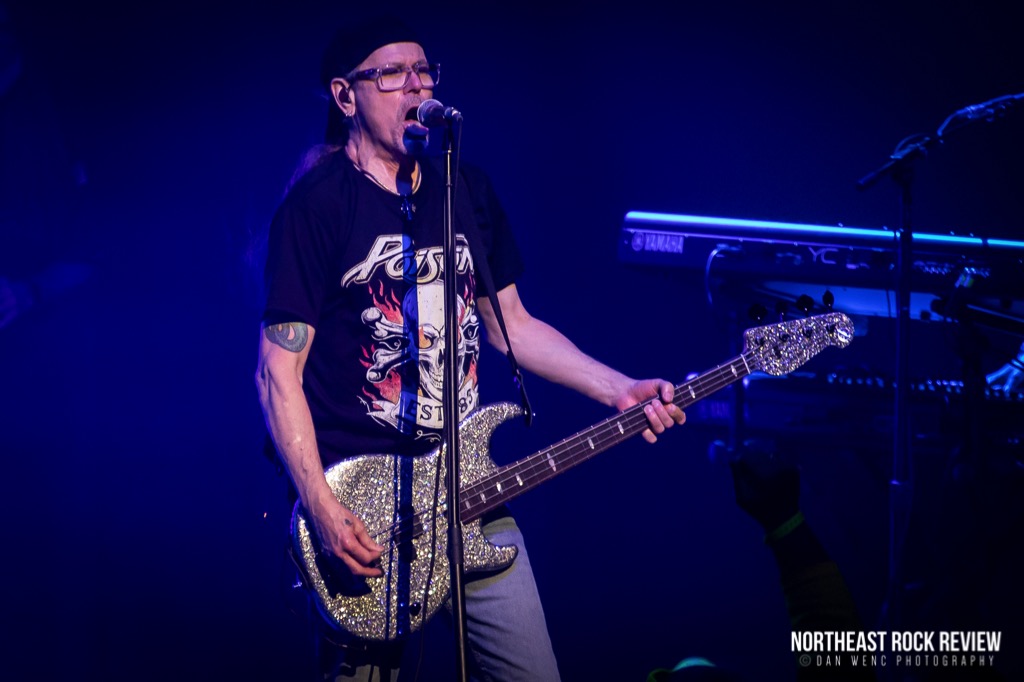 Michaels described the vibe of the night as a "drunken backyard barbecue" where everyone is just having a great time, playing and taking in the music. The night continued with "Every Rose Has It's Thorn," and "Talk Dirty to Me." Instrumentally, the band sounded great and the vocals of Michaels were melodically spot on. Poison is a band that consistently sounds great live, and brings "Nothing But a Good Time," the song that would bring the night to a close at around 8:30 PM.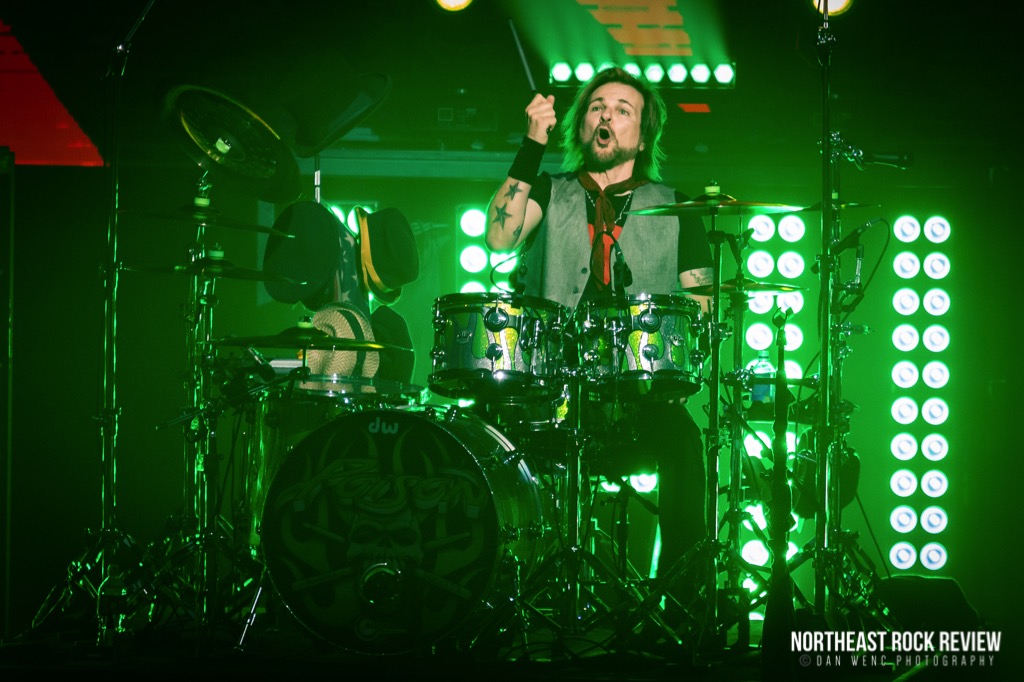 The night was great, although the set left a feeling that the night ended too soon and there were so many more Poison hits to be enjoyed. The collection of music this night could easily bring you back to a time when music was fun, it was a joy to see Poison together live once again. Be sure to catch Poison out on The Stadium Tour with Motley Crue, Def Leppard and Joan Jett this summer at a venue near you, Poison's performance is sure to be one of the highlights of that tour.
POISON photo gallery

For more Poison news, tour dates and info, visit: https://www.poisonofficial.com