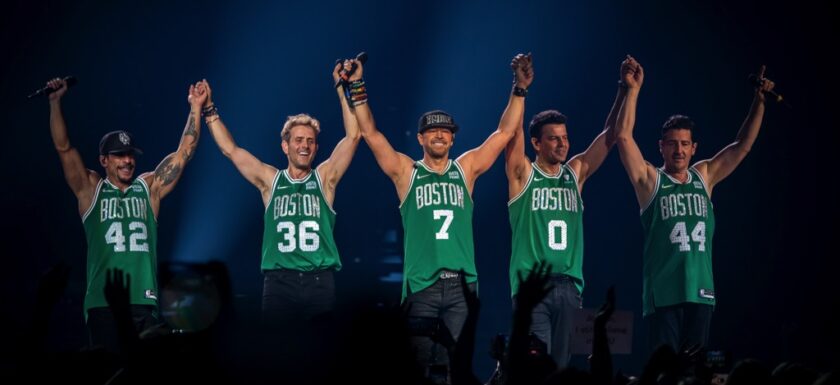 PHOTO SPECIAL: NEW KIDS ON THE BLOCK 
MIXTAPE 2022 TOUR
With Rick Astley, Salt-N-Pepa and En Vogue
Mohegan Sun Casino Arena
Uncasville, Connecticut
July 1, 2022
Photos by Dan Wenc
UNCASVILLE, Conn. – The New Kids On The Block brought the 80s party to Mohegan Sun Arena for a 4th of July weekend celebration, for it was night 1 of 2 for NKOTB fans to kick off weekend festivities. An all-star lineup of chart topping, pop music icons Rick Astley, En Vogue and Salt-N-Pepa. This 80s/90s famed lineup is ever still relevant to the fans who made them superstars back in the day and after watching this night's performance, there was no doubt these artists still know how to bring the party to the fans.
The original "boy band" from Boston, New Kids On The Block, still consists of Jordon Knight, Jonathan Knight, Donnie Wahlberg and Joey McIntyre. A lineup that has maintained a dedicated following of fans through the past thirty-seven years.
The night was like pulling out that old mixtape you had in a drawer from the 80s/90s and popping it in to a cassette player and letting it play with a abundance of hits from the 80s and the 90s from the original artists. The arena was set up for a two stage setup; the main stage and a smaller stage at the back of the arena. Both stages would alternate performers through the night to keep the music going.
First off were the Illtown Sluggaz, featuring two-thirds of the 80s/90s era hip hop group Naughty By Nature, featuring Vin Rock & DJ KayGee along with DJ Slugga their Mascot. The duo entertained from the small stage, quickly getting the crowd fired up real quick with an assortment of musical samplings and crowd interaction. The thirty-five minute set included special appearances by singer Ryan Lane and Griffin McIntyre on guitar.
ILLTOWN SLUGGAZ photo gallery

Next up would be a two and one-half hour mashup of some of the biggest pop music hits of the 80s and 90s. NKOTB took to the main stage to begin the night. The remainder of the night would intermingle performances from the rest of the bands, alternating performances from each stage.
At various moments throughout the night NKOTB members would appear throughout various spots around the arena performing from within the crowd, as well as the small stage.
Before going into the final song of the night Donnie Wahlberg said to the audience, if you enjoyed growing up with us, see how fun it is growing old with us; closing out the night with NKOTB song "Bring Back the Time", a 2022 collaboration that features En Vogue, Rick Astley and Salt-N-Peppa.
PHOTO GALLERY:
NEW KIDS ON THE BLOCK | RICK ASTLEY | EN VOGUE | SALT-N-PEPA

For more info on The MixTape 2022 Tour, NKOTB and more, visit: https://www.nkotb.com
For more info on upcoming Mohegan Sun Casino shows, visit: https://mohegansun.com