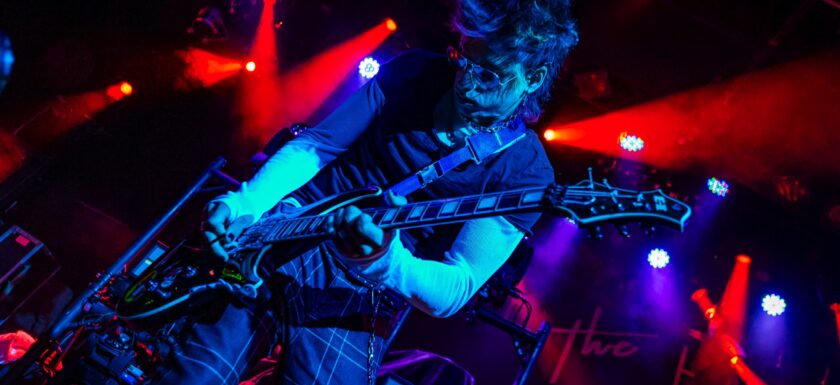 FALLING IN REVERSE | ESCAPE THE FATE
with The Word Alive
Toad's Place
New Haven, Connecticut
February 16, 2020
Photos & Review by Tom Bogus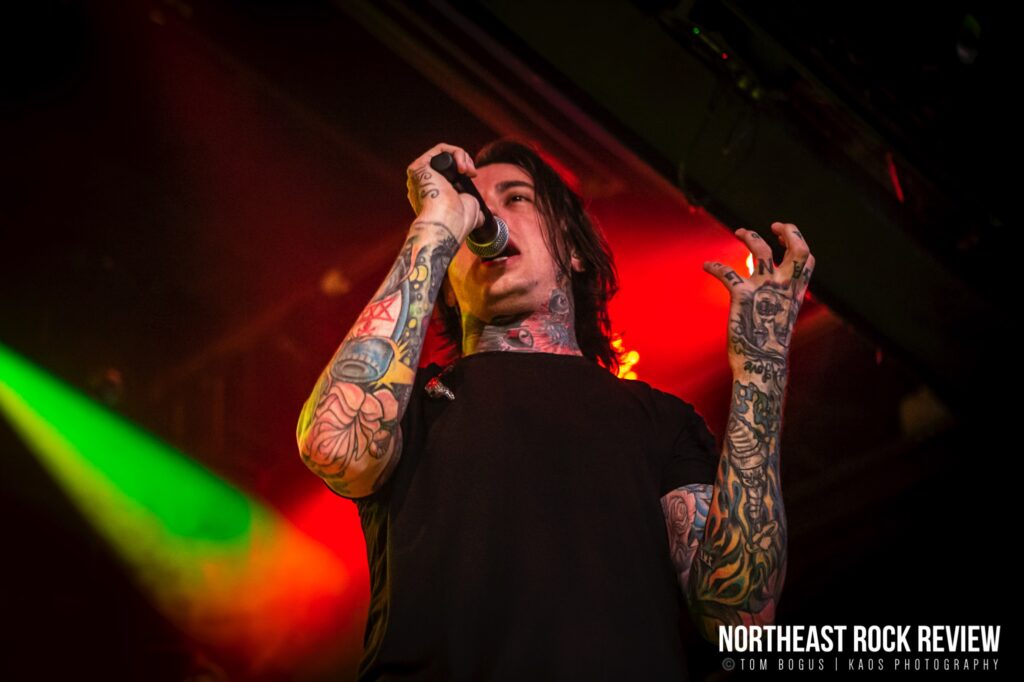 Falling in Reverse brought their The Drug in Me Is You Is Gold Tour, with special guests The Word Alive and Escape the Fate to a sold out Toad's Place in New Haven, Connecticut on Sunday, February 16th 2020.
The Drug in Me Is You was released in July of 2011 and did very well. It held the 19th spot on the US Billboard 200 and it was recognized in Guitar World magazine as #21 in their top 50 albums of 2011. Not to mention it charted at #2 on the US Top Hard Rock Albums and #3 on the US Top Rock Albums. It spawned 5 singles and 4 music videos. In December of 2019 it was Certified Gold by the RIAA by selling 500,000 units. So, to celebrate this milestone fo the band, they decided to tour and play the album in it's entirety.
The Word Alive started the night of opening their set with their song "Trapped" from their Dark Matter album. During the set they played two new songs from their upcoming release Monomania which is set to release on February 21st 2020. I'm going to check it out. Their set was great.
THE WORD ALIVE Photo Gallery
Next up was Escape the Fate, truly a favorite band of mine. From Craig Mabbit's vocals to Kevin "Thrasher" Grift's leads and Robert Ortiz's drumming, the band sounded great. The set included several songs from This War is Ours, which was Craig Mabbit's first album as lead singer of Escape the Fate, and one of my favorites. The rest of the songs were from the more current releases, creating a well rounded set.
ESCAPE THE FATE Photo Gallery
Falling in Reverse hit the stage at 9:00 p.m. sharp to play The Drug in Me Is You in its entirety. But they didn't open with the first song on the album. The opened up with "The Westerner", followed by "Goodbye Graceful" and then "Caught Like A Fly". Which means they played the album in it's entirety, in reverse, the last song to the first song. I guess that's singer Ronnie Radke's way of keeping his fans on their toes. They closed the night out with three encore songs. First, they played "Popular Monsters" followed by "Drugs" and ending with "Just Like You." Falling in Reverse always gives an action packed performance. I've seen them several times over the years and always walked away satisfied. Unfortunately rhythm guitarist and founding member Derek Jones was unable to participate in this tour due to personal reasons. I wish him the best of luck and hope to see him next time Falling in Reverse comes to town.
The Word Alive Setlist:
1- Trapped
2- Misery
3- Burning Your World Down
4- Heartless
5- monomania
6- Why Am I Like This?
Escape the Fate Setlist:
1- Gorgeous Nightmare
2- Do You Love Me?
3- The Flood
4- Something
5- Ashley
6- Live Fast Die Beautiful
7- 10 Miles Wide
8- This War is Ours
9- Broken Heart
10- One for the Money
Falling in Reverse Setlist:
1- The Westerner
2- Goodbye Graceful
3- Caught Like a Fly
4- Sink or Swim
5- Don't Mess with Ouija Boards
6- Pick Up the Phone
7- Good Girls Bad Guys
8- I'm Not a Vampire
9- Drug in Me is You
10- Tragic Magic
11- Raised by Wolves
Encore:
12- Popular Monsters
13- Drugs
14- Just Like You