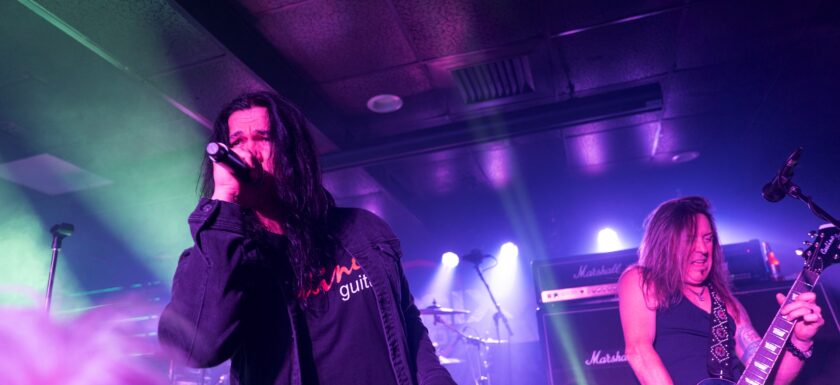 SLAUGHTER
MIXX360
Malden, Massachusetts
October 4 2019
Photos & Review by Michael LaFleche
Mark Slaughter and the guys arrived on the North Shore for a good time, hard rocking show at the Mixx360. Opening for Slaughter was a great 80's rock cover band, Back to the 80's.
Make no mistakes about it, this is a very intimate venue for a metal show. The place was packed and there really is no separation between the stage with the band on it and the adoring fans reliving their high school years with one of the most popular bands coming out of Las Vegas, NV.
The band first came out on stage starting with Will Hunt behind the drum kit. Next up was co-founding member Dana Strum, on bass, followed by Jeff Blando on the lead guitar starting the riff to "The Wild Life" as Mark Slaughter took the stage, shaking hands with the crowd who might as well been on stage with them…
The band played many of the hits as expected, like the aforementioned "The Wild Life" as well as "Spend My Life", "Mad About You", "Fly to the Angels" and of course "Up All Night", appropriately around midnight. However there were some surprise covers like Brian May's "We Will Rock You" thrown in.
The band will continue to rock audiences across America and even at sea on the Monsters of Rock Cruise. The next night, they would be off to Connecticut at the Wolf Den at Mohegan Sun.
For More Slaughter Info, News, Music & Tour Dates visit, https://www.slaughterusa.com