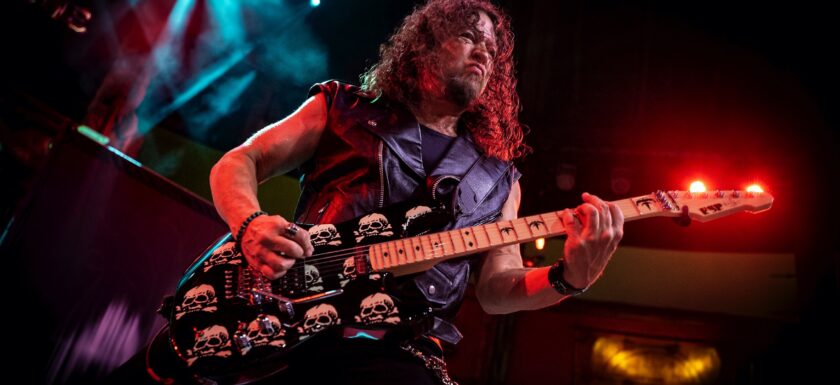 QUEENSRYCHE
Mohegan Sun Casino
Wolf Den
August 14, 2021
Photos & Review by Tom Bogus
UNCASVILLE, Conn. – The fans lined up early at Mohegan Sun Casino to catch the legendary 80s heavy metal band Queensrÿche. The Ryche was set to deliver a killer show at the Wolf Den that evening. The line went on throughout the casino almost to the garage elevators, which is quite a distance. Unfortunately, not all concertgoers were going to make it into the 300 seat venue and once the line was cut off, determined fans lined the outside of the concert venue hoping to grab a spot to see the show.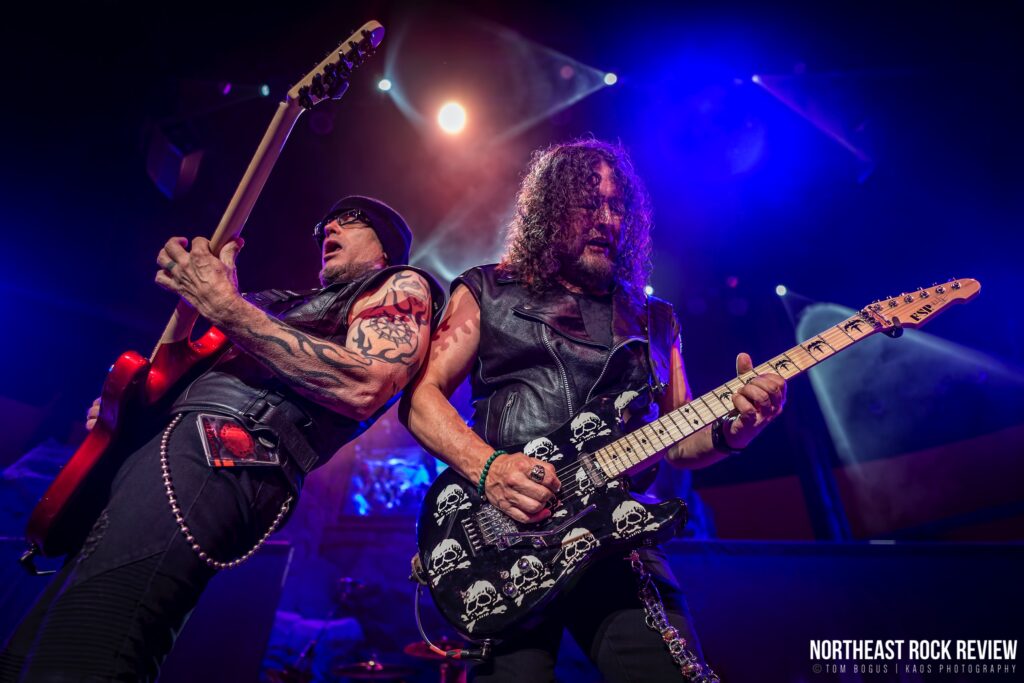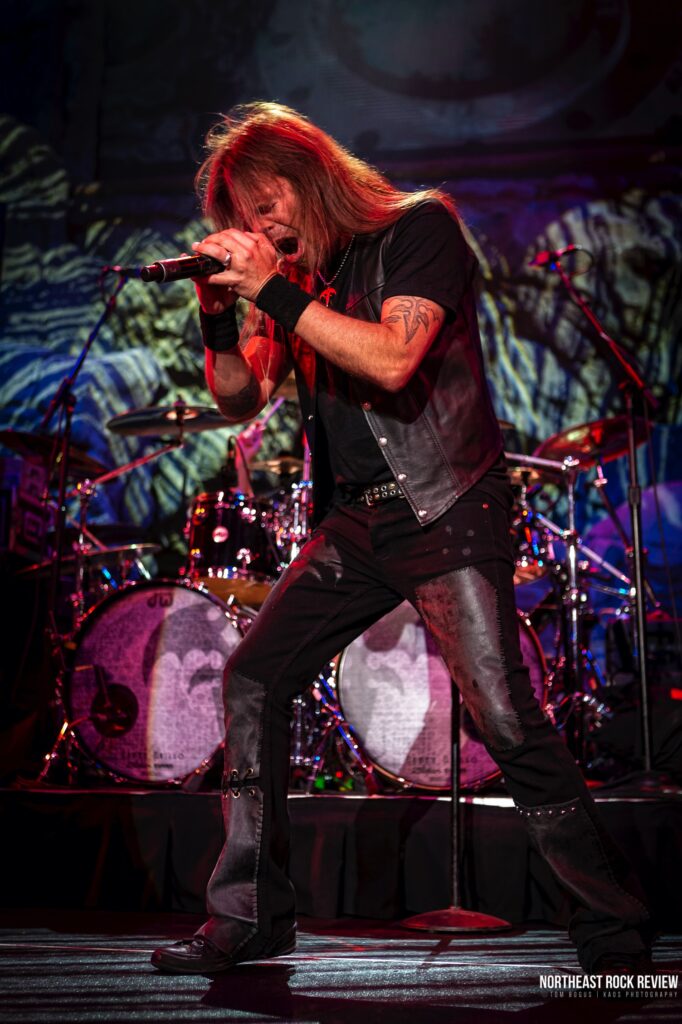 Queensrÿche is known to have a huge turnout every time they come to the Uncasville, Connecticut casino whether it is in the Wolf Den or the main arena. From the entrance and to the Wolf Den, all that could be seen was a sea of people in Queensrÿche t-shirts anxious to get in.
Queensrÿche hit the stage opening up with "The Needle Lies" from their legendary1988, platinum-selling concept album, Operation: Mindcrime. They followed that up with a list of classics that included "Walk in the Shadows", "Breaking the Silence", "I Don't Believe in Love" and "The Whisper". They even threw in a newer song, "Man the Machine" before slowing it down to play the highly popular "Silent Lucidity". Todd La Torre hit every note flawlessly and with such intensity. Guitarists Michael " Whip" Wilton, Mike Stone, bassist Eddie Jackson and drummer Casey Grillo performed together like a well oiled machine.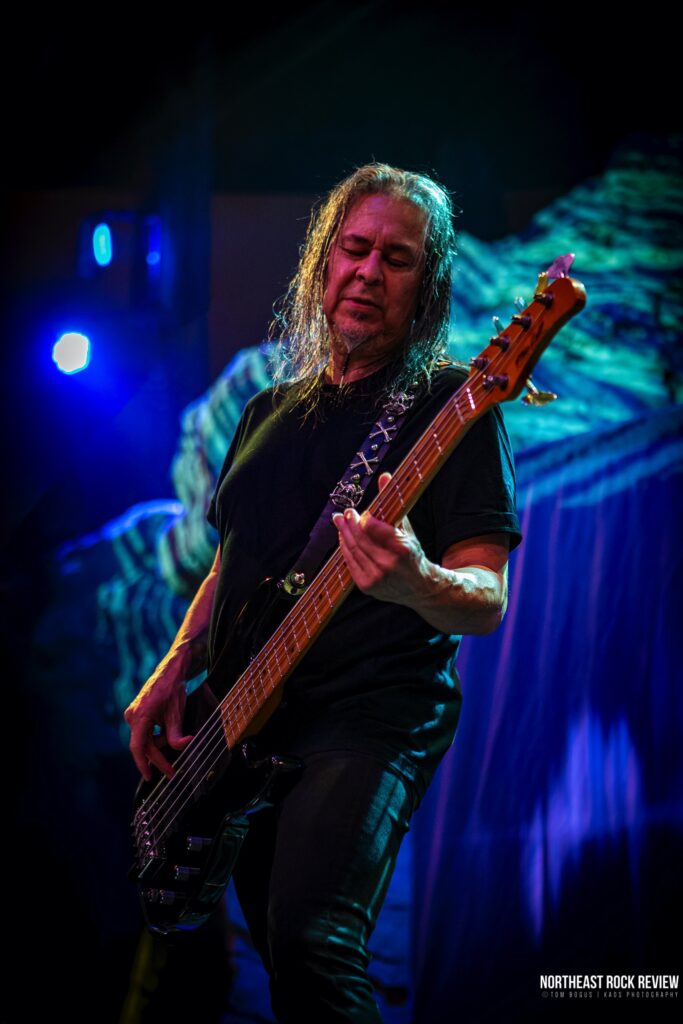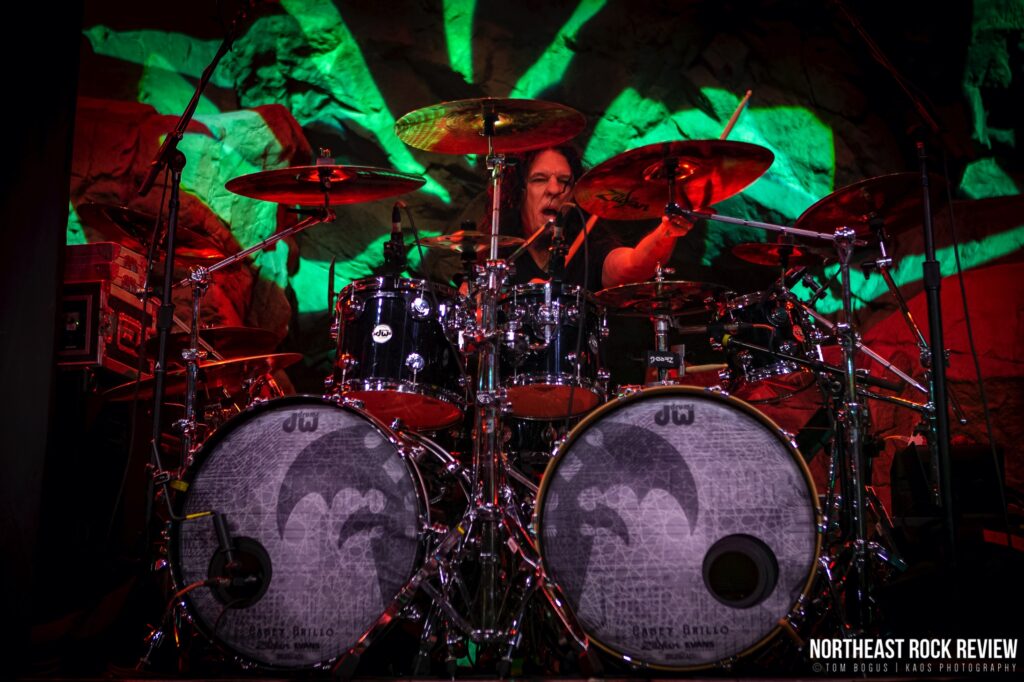 The band continued on to play more timeless classics such as "Jet City Woman", "Queen of the Reich" and "Eyes of a Stranger" before leaving the stage. The stage went black and a few minutes later they reemerged for a three song encore starting with "Operation: Mindcrime", followed by "Dreaming in Digital" and last but not least "Empire". I was highly impressed with every aspect of this show and I would recommend seeing Queensrÿche if you get the chance.
It had been a few years since Queenrÿche had played the stage at the Wolf Den, it was nice to see them back here once again.
QUEENSRYCHE photo gallery
SETLIST:
1- The Needle Lies
2- Walk in the Shadows
3- Man the Machine
4- Breaking the Silence
5- I Don't Believe in Love
6- The Whisper
7- Silent Lucidity
8- Jet City Woman
9- Take Hold of the Flame
10- Queen of the Reich
11- Eyes of a Stranger
ENCORE:
12- Operation Mindcrime
13- Screaming in Digital
14- Empire