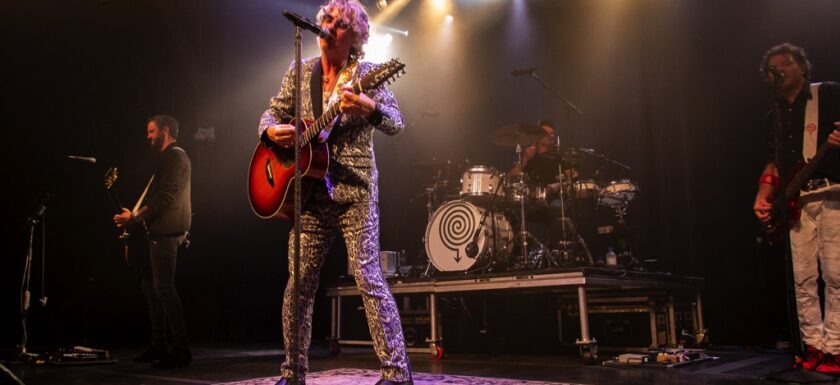 JUST LOOKING AROUND TOUR 2021
COLLECTIVE SOUL
BETTER THAN EZRA
TONIC
Casino Ballroom
Hampton Beach, NH
August 29, 2021
Photos & Review by Dan Wenc
HAMPTON BEACH, N.H. – The final days of the summer of 2021 were upon us. It was Hampton Beach, a usual summer tradition for some New Englanders. A place that would normally be filled with people trying to squeeze in as much of the summer sun as they could, be it a day at the beach, or somewhere along the traditional hustle and bustle of the boardwalk, at the arcade, a Blinks Fried dough or enjoying some fried seafood at one of the many restaurants. The skies were grey and gloomy, it felt more like early October. The beach was empty, but across the street at the Casino Ballroom there was no shortage of crowds. 90s music fans were lined up around the corner of the building, waiting to get into the for a bit of musical sunshine. The Casino Ballroom has always been known as a great place for an intimate concert experience with your favorite bands and tonight was no different. It was great to be back at a concert again after all this time. A celebratory night of music consisting of three bands that forged their musical fame in the 90s, bands that played their part in creating the soundtrack of our youthful years of transformation from teen to adulthood…for those of use who grew up in the 90s.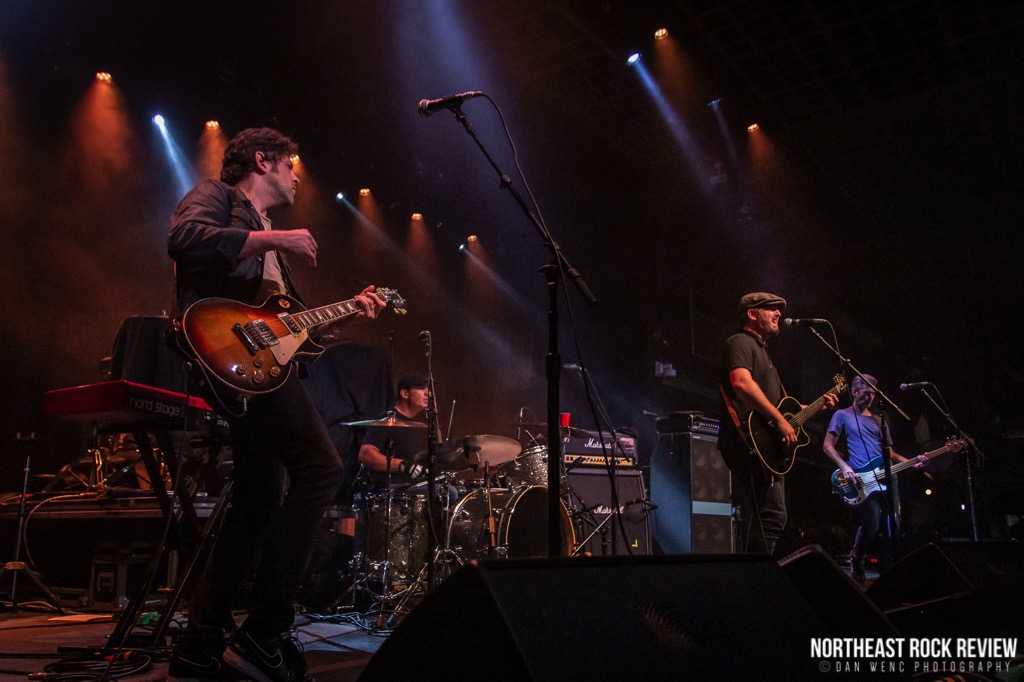 It was Tonic, Better Than Ezra and Collective Soul Just Looking Around on their 2021 tour. A tour that was originally slated to happen in 2020, but because of the pandemic, like everything else in 2020, it just didn't happen. The time was finally here to enjoy and to make up for a year of missed music.
Starting the night off was Tonic, with a set that included, "You Wanted More" from the 1999 "American Pie" movie soundtrack. Tonic included "You Wanted More," "If You Could Only See". Tonic is made up of Emerson Hart (vocals and guitar), Dan Lavery (bass), and Jeff Russo (guitar).
Emerson Hart told the tale of origin for the next song, saying that when he was 21 years old he told his mom that he found a girl and was going to get married, but in the end it didn't work out for him, but the 1996 song ended up working out just fine for him, the song was "If You Could Only See." Hart noted that the song would be celebrating its 25th anniversary this summer. A song that was well received by the crowd, reciprocating into an immediate sing along. It sounded as good as the day I heard it on FM for the first time twenty-five years ago. It was a song that dominated the airwaves of the time. The night's set list concluding with a touch of Led Zepplin's "Dancing Days".
TONIC photo gallery
After a very quick stage changeover, Better Than Ezra took the stage and kept with the musical momentum of the room, kicking off with "In the Blood", "Long Lost" and "Lifetime". BTE vocalist, Kevin Griffin told the audience that the last time the band played at the Casino Ballroom was 1999.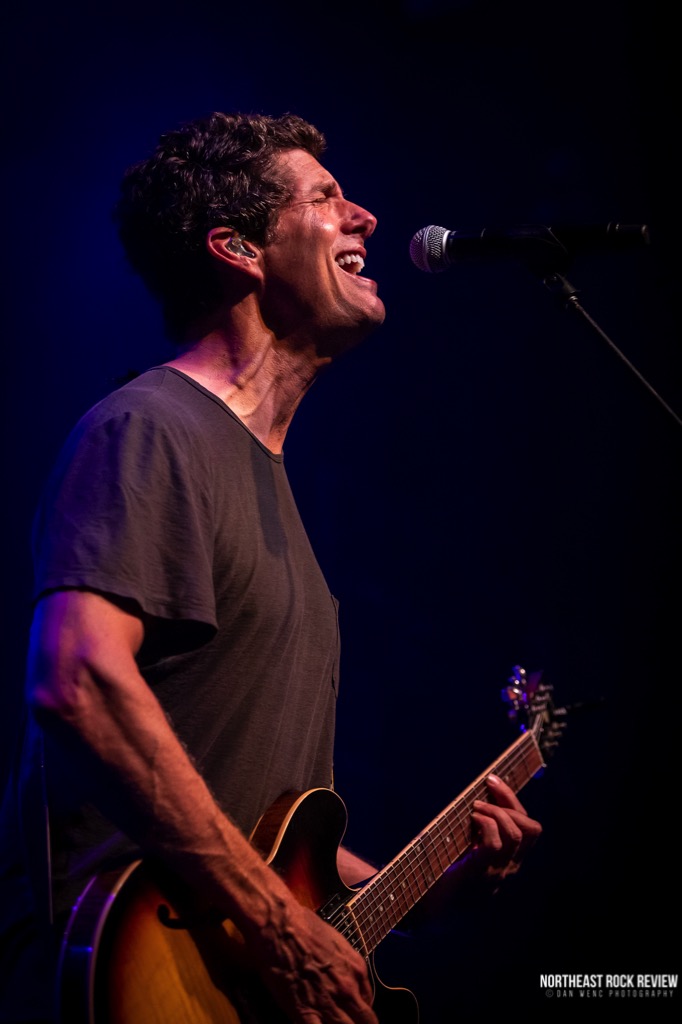 Bassist, Tom Drummond, took a moment to reflect on those in New Orleans who were currently up against a Hurricane Ida at that that moment, noting their Louisiana roots. Griffin talked about how in 2011 when an earthquake hit Haiti, Taylor Swift had contacted the band asking if she could cover this next song for a charitable disaster relief effort. Griffin called it a song of hope and resistance, and was sending it out to the people of New Orleans, that song was "Breathless."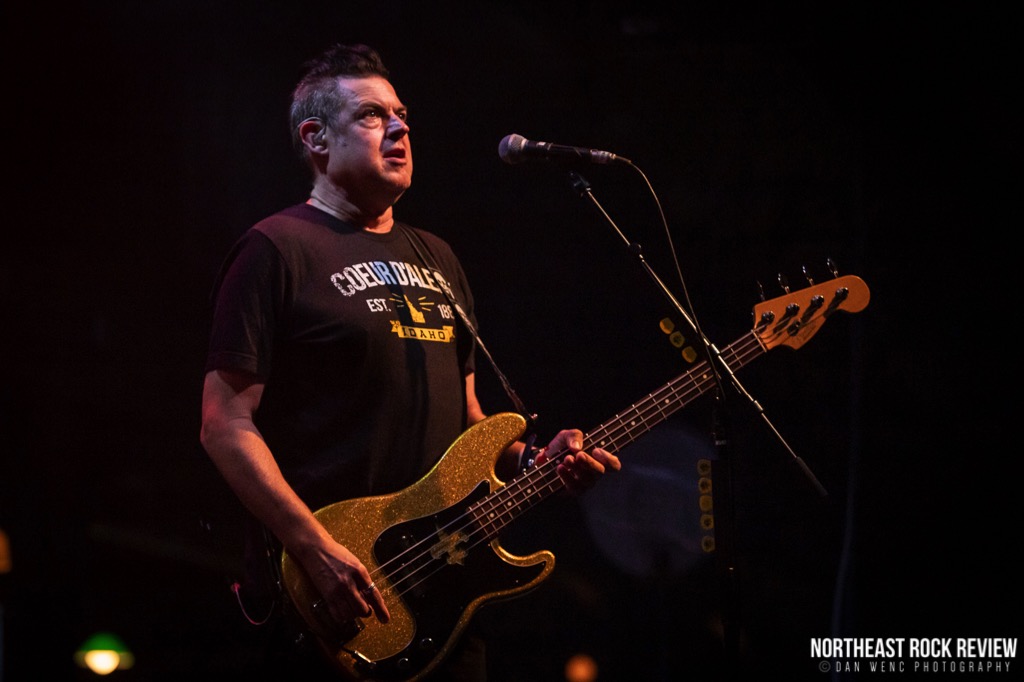 Following that was Griffin calling out to take it back to 1995, with the song "Good", the band's first single on a major record label. A song that topped the Billboard charts and FM airwaves for quite sometime.
Next the crowd was up for something different, a brief medley of Rush tunes to include versions of the signature sounds of "Limelight," "Freewill," "Spirit of Radio"; after teasing the crowd with a sprinkling of Rush, Griffin said you can do just a little bit of rush…enough to show you respect them…but not enough to disrespect them. Any musician knows the intricacy of a Rush song. Albeit, I was still hoping to hear their version of "Spirit of Radio". Well done.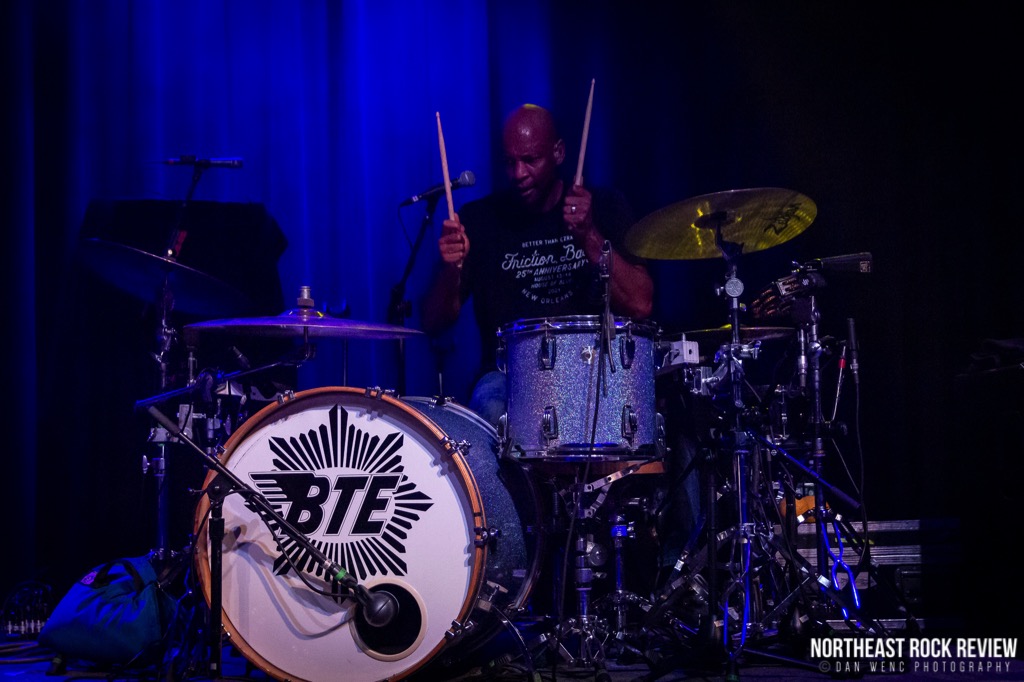 Then it was back into another 90s anthem to keep the night going, with, "Desperately Wanting."
Griffin took a moment to talk about the legacy of the Casino Ballroom, which has seen the likes of Jethro Tull, Led Zeppelin and many other big name artists in its time. Griffin talked about this generation having been be exposed to so many great musicians since the1930s and into today. This all happened during "Desperately Wanting", turned into a jam band infused medley, all without losing the spirit of "Desperately Wanting."
Griffin said that during soundcheck the band started playing around with a new song, the room was treated to a new song, "Fuzzy", with its introductory performance released to the crowd that night.
The remainder of the BTE set consisted of a vast array of music that was well received by everyone. Griffin acknowledged the recent passing of Rolling Stones drummer, Charlie Watts. The remainder of the night's playlist was set on shuffle, starting off with pieces of Rolling Stones, "Miss You" and an assortment of other Stones tunes. The Ballroom also got a taste of the Sugar Hill Gang's "Rapper's Delight," Naughty By Nature's "OPP" and then back into more Stones.
BTE drummer, Michael Jerome, who has been with the band since 2009, was energized from his throne from the back of the stage, he made that 5-piece kit sing, it was amazing to watch his stick work. Watching him was, wow.
Griffin said that during their time at Hampton Beach they had consumed fried dough on two occasions through the day, and their regular keyboardist was not able to join them on stage that evening because of over indulgence of the fried dough. The fried dough at Hampton Beach really is something, The keyboardist would join in the  performance of the final song for the night via a live feed from the tour bus out back. The BTE set concluded with a beautiful version Elton John's "Tiny Dancer."
BETTER THAN EZRA photo gallery
Collective Soul took the stage at 10:15 p.m. The crowd had been treated to a good show so far and was still energized from the preceding performers. The night still wasn't over, if you thought things were fun so far, wait until Ed Roland and company hit the stage, things were just getting started.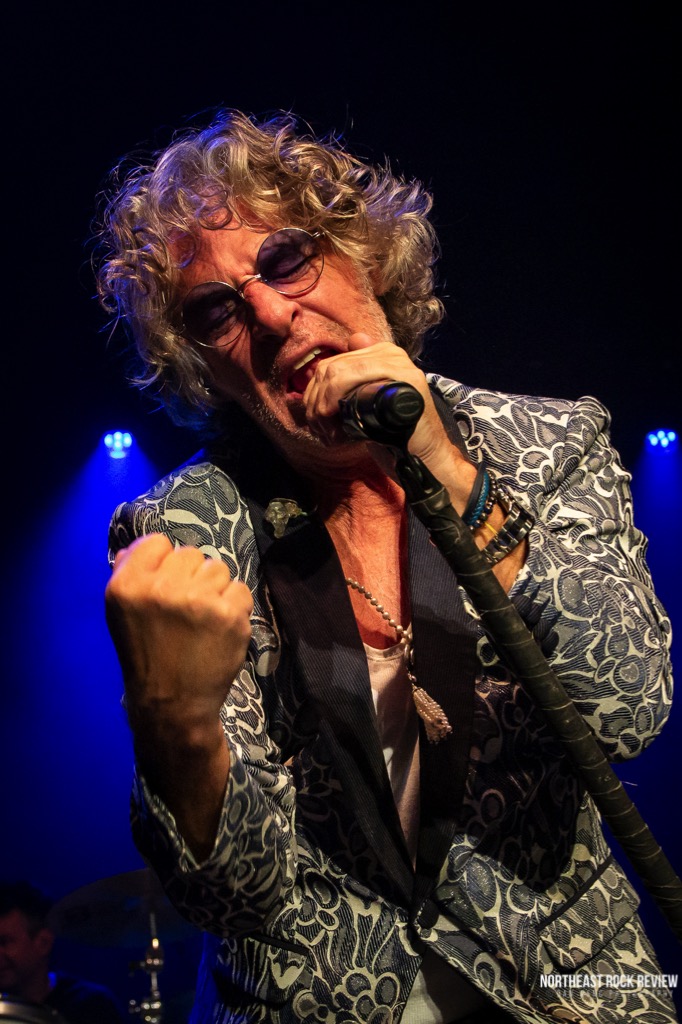 Collective Soul made their way to their spots on stage one by one, with waves to the audience, Dean Roland (guitar), Will Turpin (bass), Johnny Rabb (drums) and Jesse Triplet (guitar). The first few notes "Who Loves" started, and then out came Collective Soul frontman, vocalist, Ed Roland, cloaked in a sharp looking grey and white suit. Roland was on fire, he brought every ounce of musical energy he could to the crowd that night. The audience reciprocated the energy back to the band, singing along to pretty much every song for the rest of the night.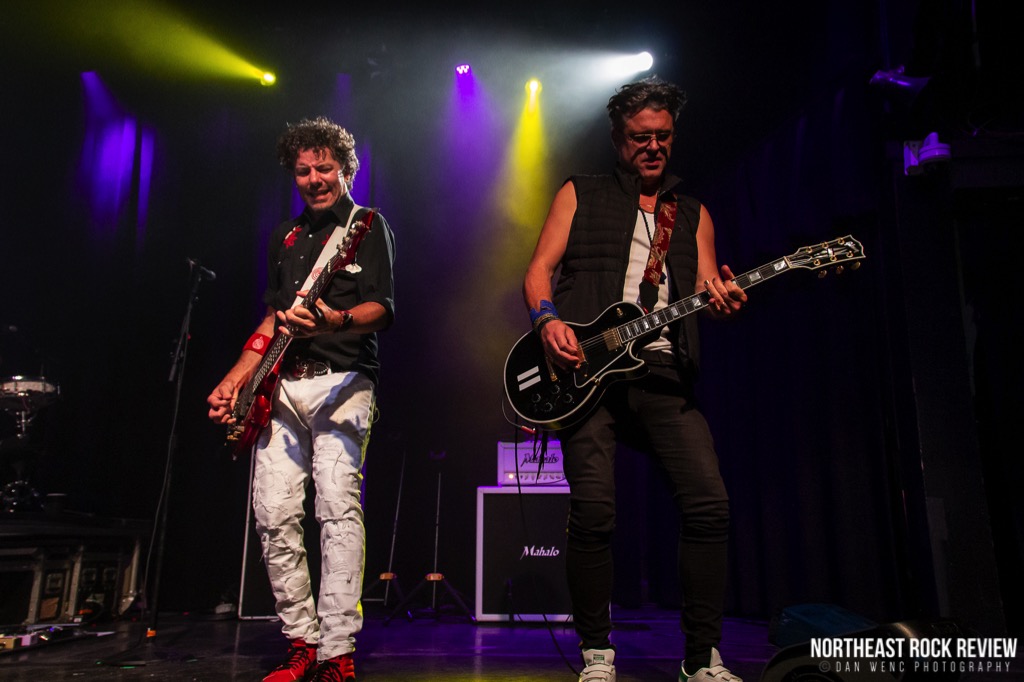 "Precious Declaration" and "December" followed. The last time Collective Soul performed at the Casino Ballroom was June 8, 2019. Collective Soul is an obvious fan favorite at this venue. This show wasn't the same as last, the set list was mixed up since last, songs were played with a different level of intensity, it was a real fun show. Ed Roland owned the stage and the crowd for the hour and a half set.
Ed Roland told the audience that they love coming back to Hampton Beach. Roland said it was good to see faces again, asked to put the house lights up to see everyone.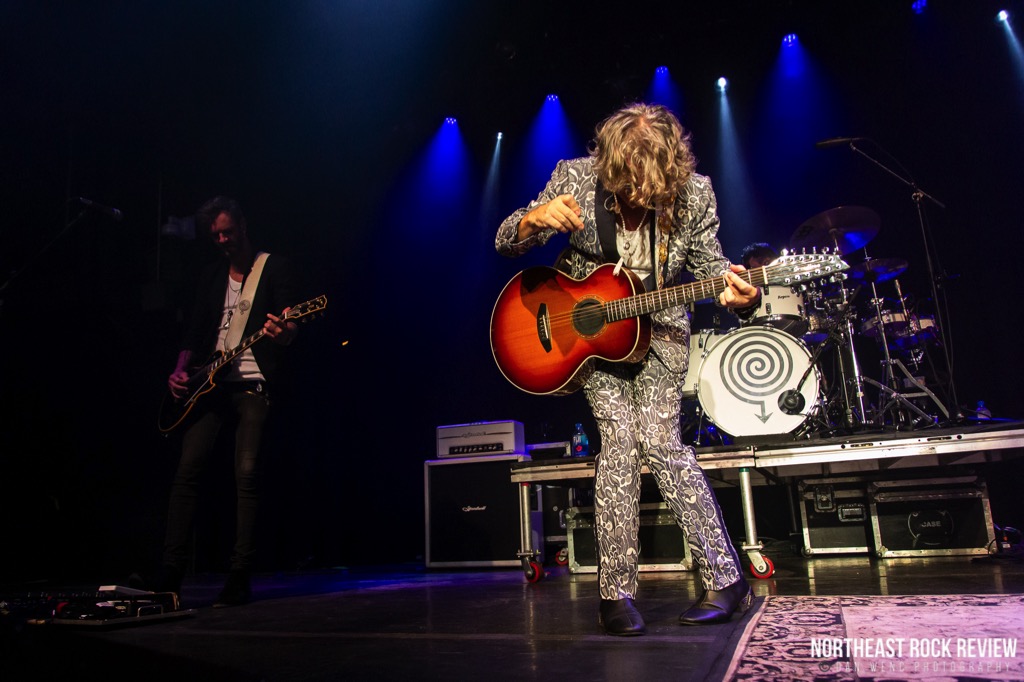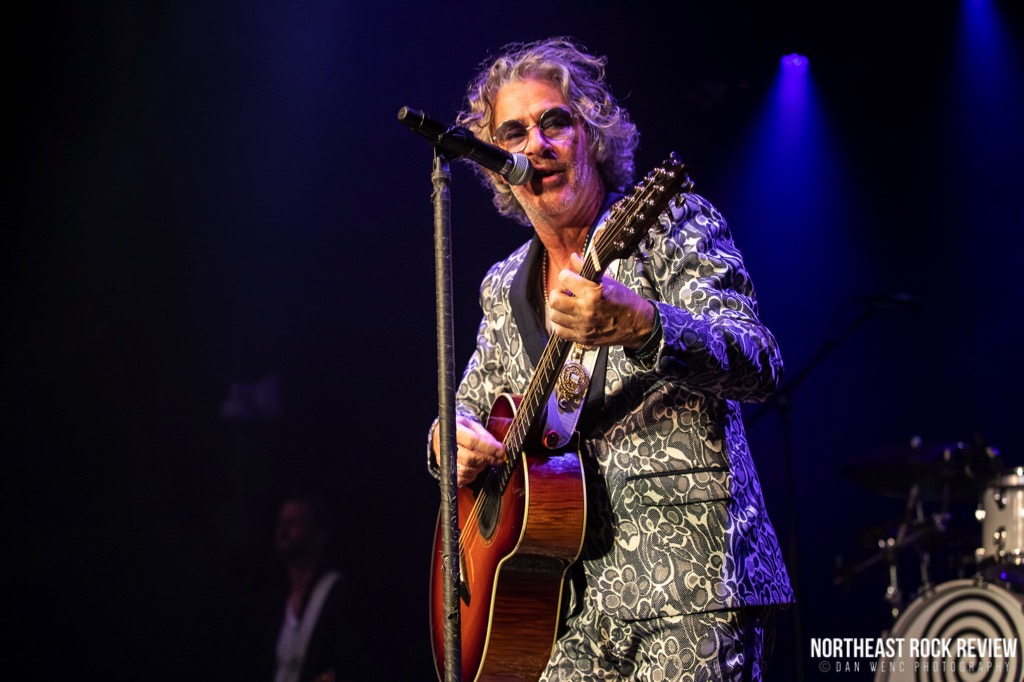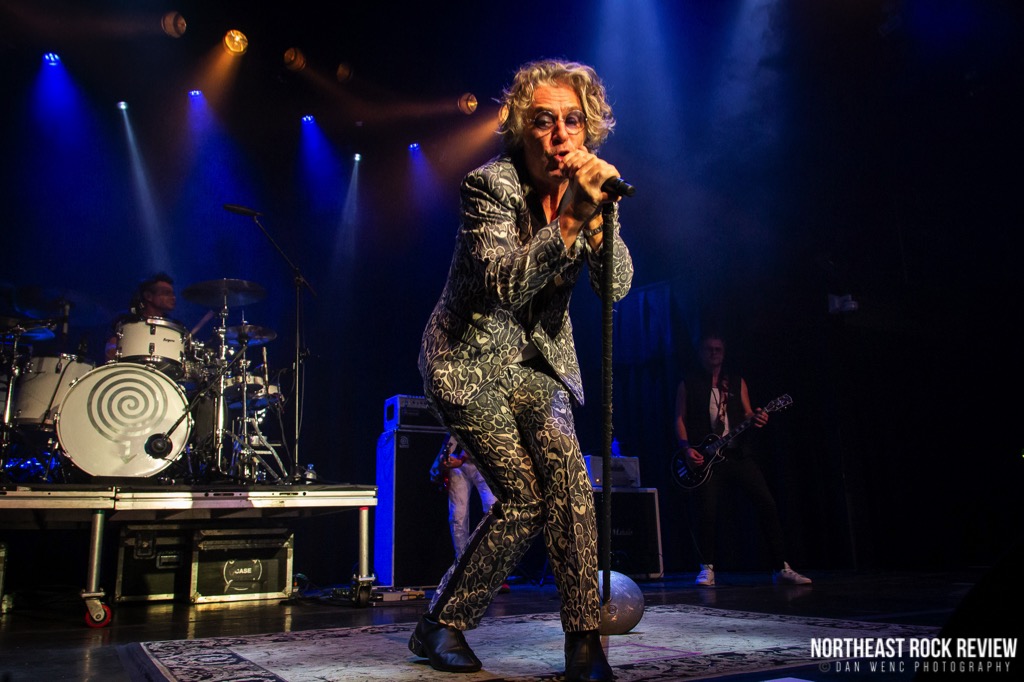 There was a somber moment when Roland stated that the band had just lost a good friend, saying this is for JD, and into "Shine". Roland donned his 12 string acoustic and blasted out a heartfelt version of this song. All that could be seen in front of the stage throughout the night was a sea of smiling faces with arms and hands raised up. The night rolled along with some encouraging words from Roland leading into "Better Now."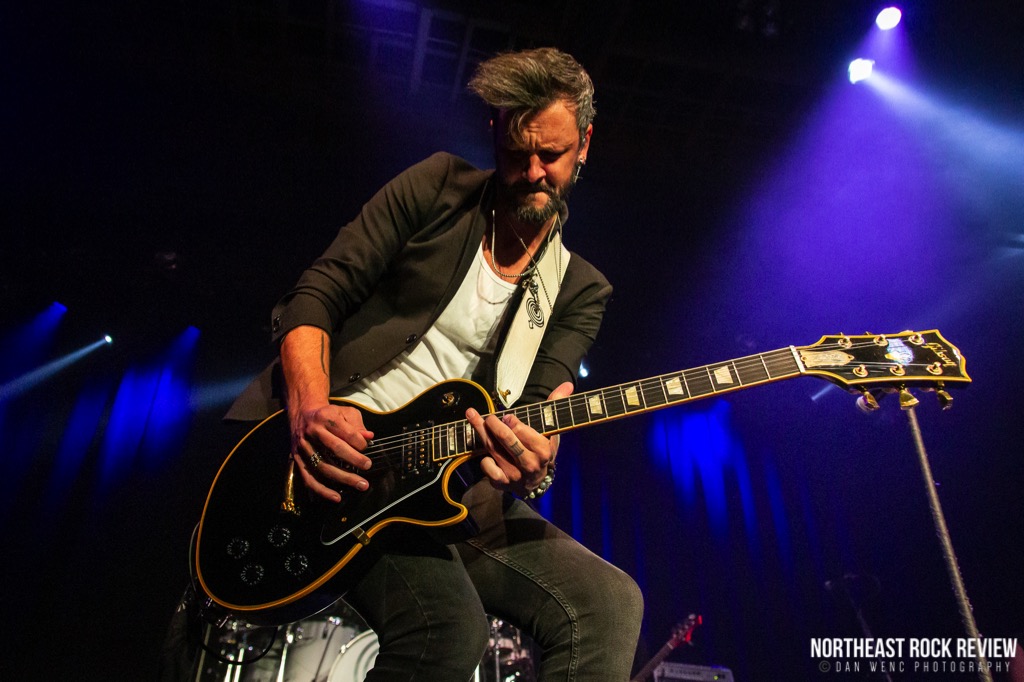 Jesse Triplett – Collective Soul – Hampton Beach, NHThe rest of the band was equally entertaining to watch, Ed's brother, Dean, on guitar, maintains a more subdued guitar performance at stage left. At stage right, Jesse Triplett balances out the energy with his animated guitar stylings. The rhythm section maintains the back end of the stage, looking like they are having fun. Rabb on drums and Turpin on bass, you can watch occasional smiles and can obvious comedic energy seen shared between the bandmates, all the while maintaining the serious energy of each note played. Always a thrill to watch this band perform. No matter how many times you have seen them, Collective Soul remains consistent in the musical entertainment and stage performance that they provide. The show gets better each time you see them. A musical performance such as this provides the often needed momentary break from the real world. Isn't that why we go to see these shows? Thank goodness for live music and bands like these who are still out on the road touring and entertaining.
Then it was time for a song that you know marked some moment of time in your life, "World I Know". Chances are you able to recall where you were at in your life when you first heard this song. Followed up with the energetic "Right As Rain" from the 2019 Blood album.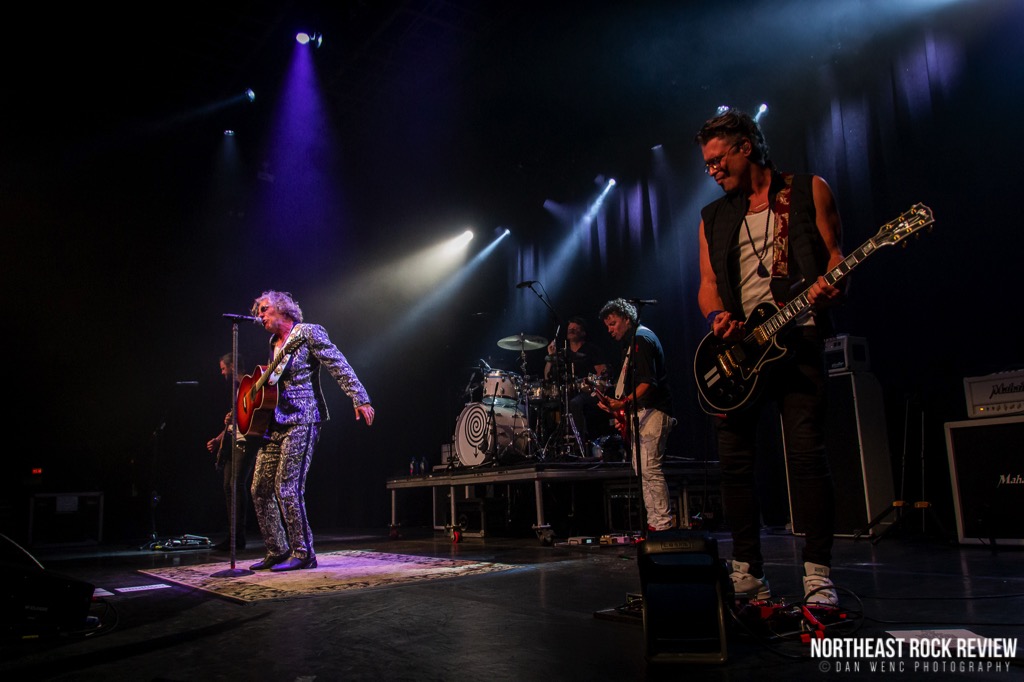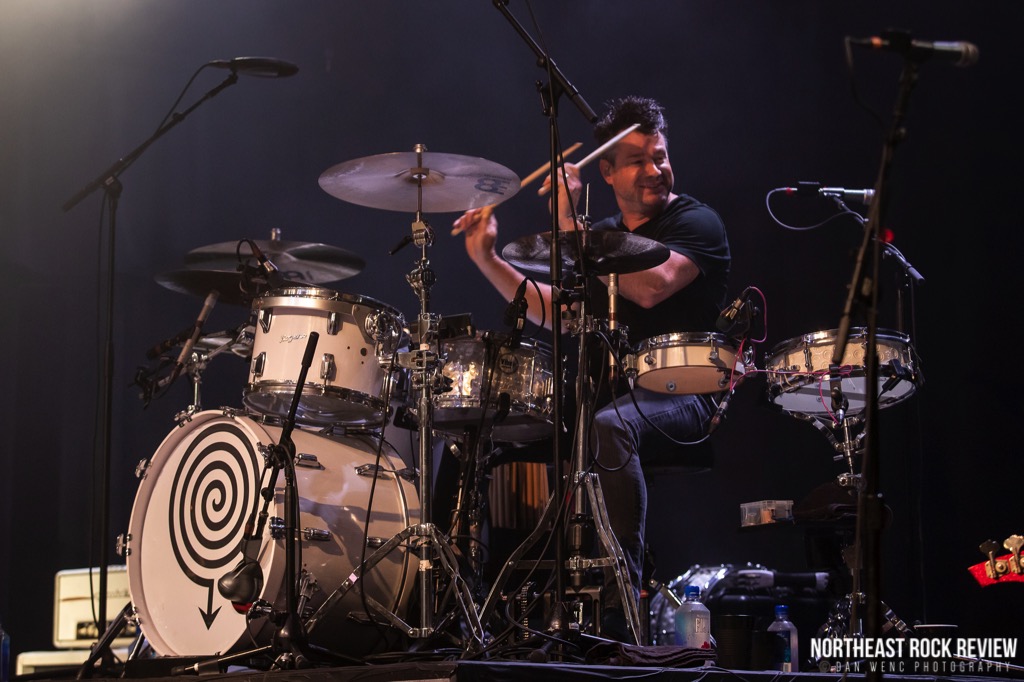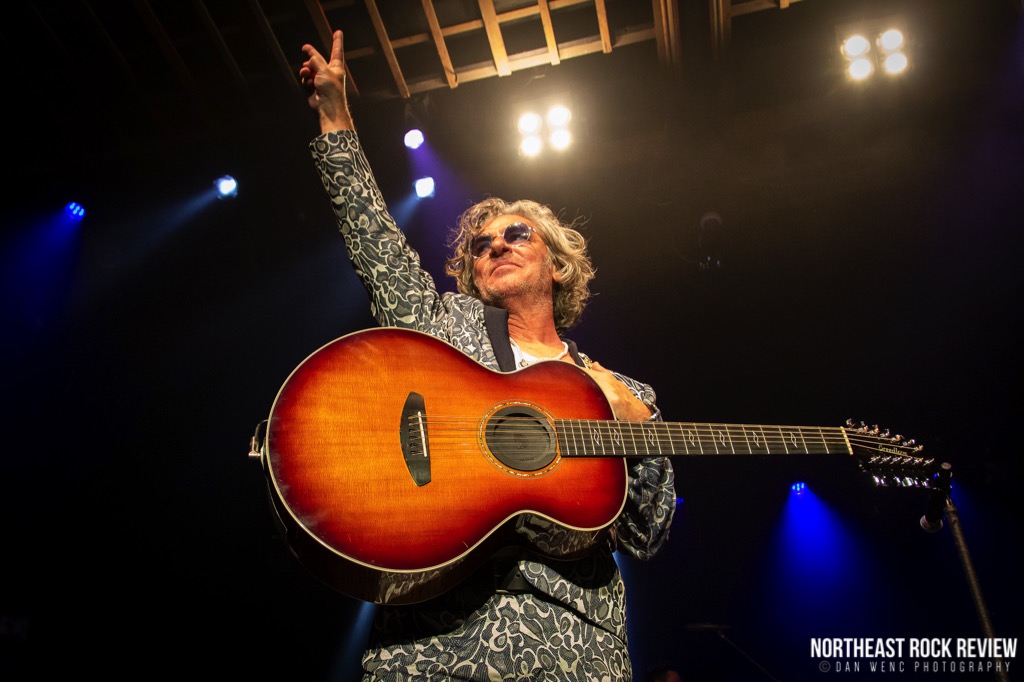 Roland referenced his Boston connection, noting that he and Johnny Rabb went to The Berklee College of Music in Boston. Rabb went on to graduate and Roland dropped out to start writing songs. Roland said that when he comes to the Boston area he always brings along his son, to show him around the history and diversity of Boston. Roland talked about how he is from Georgia, land with a great history of music, to include Ray Charles, James Brown, The Allman Brothers and a number of others. You can add another historical musical influence to that with Collective Soul and the impact that had on the music of their time.
Roland introduced the next song as a homage to the one person that helped the band grow and helped them to be on the stage, Roland asked the crowd to sing along with an intense version of REM's "The One I Love."
The night was winding down, but not over. The night concluded with "Over Me", "Gel", "Where the River Flows" and "Run"
At the closing song, Roland made his way to each end of the stage giving the audience a once over and good bye waves to conclude the night. And just like that, the night came to a close. A night full of great music was over. It was a ticket well worth its price. Until next time.
COLLECTIVE SOUL photo gallery
If you missed this show, there are a number of stops along the way for this tour, running through November 2021, to include another New England appearance at Foxwoods in Connecticut on November 6th.
For more information on tour dates, visit:
Collective Soul  http://www.collectivesoul.com
Better Than Ezra: https://www.betterthanezra.com
Tonic https://www.toniconline.com