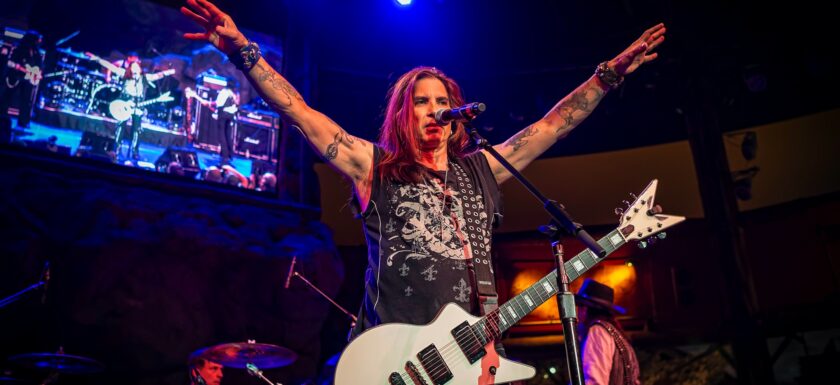 AUTOGRAPH
Mohegan Sun Casino
Wolf Den
July, 29, 2021
Photos & Review by Tom Bogus
UNCASVILLE, Conn. – After nearly a year and a half since the Covid-19 lockdown, concerts and live events are starting to come back. During the pandemic many bands were doing livestreams for their fans. While that is great, nothing beats seeing a band or artist live and in the flesh. Starved for entertainment, music fans of all sorts are rushing to see their favorite bands play live and are selling out venues across the United States. With this new variant of Covid-19 looming over our heads, it is uncertain how long live events will continue. With that being said, I was very fortunate to catch Autograph perform at Mohegan Sun's Wolf Den in Uncasville, Connecticut on July 29th 2021.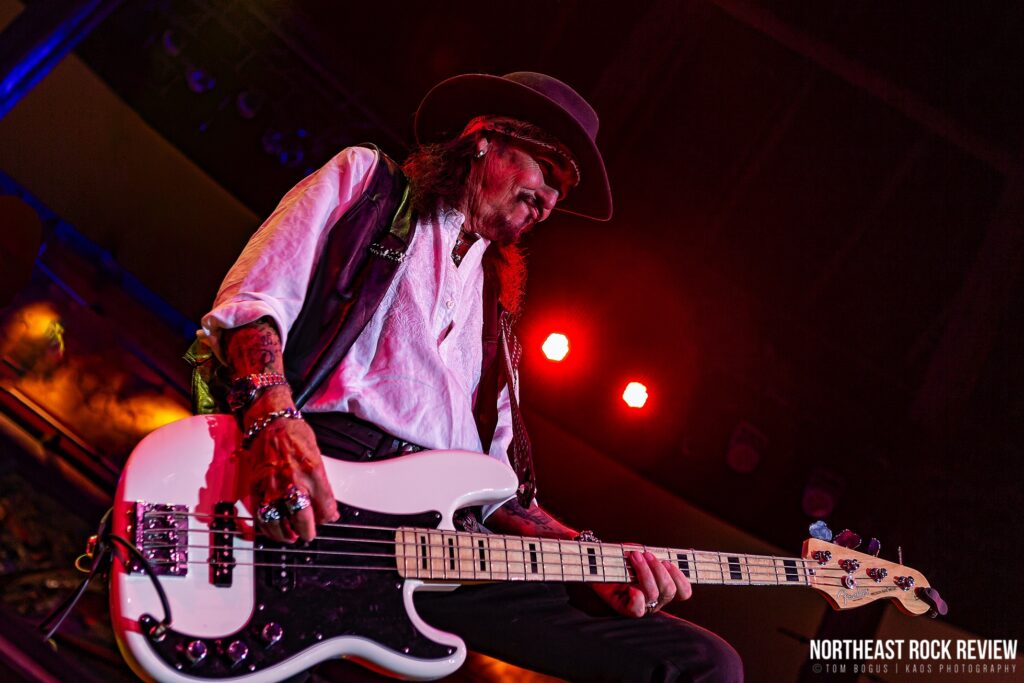 Autograph has toured pretty consistently since it's formation in late 1983, but has had a few line-up changes over the years. The current line-up consists of original member Randy Rand on bass guitar, Marc Wieland on drums, Simon Daniels on lead vocals and rhythm guitar and Connecticut native Jimi Bell on lead guitar.
The band hit the stage promptly at 8 p.m. with their song "Deep End" from their 1984 debut album "Sign In Please" which set the stage for the onslaught of classic 80s glam metal music for the evening. With no hesitation, Autograph followed up with "Dance All Night", Loud And Clear" and "Bad Boy" off their 1987 release "Loud and Clear". Five songs in, the band played "You Are Us, We Are You" a newer song written for the fans back in 2017 and appeared on the "Get Off Your Ass" release. There is no questioning the talent of the members of the band, as all songs were played to perfection. The newest member Jimi Bell is a perfect fit for the band on lead guitar. Although Jimi joined the band back in 2019, it seemed like he has been a part of the band from the start. Simon Daniels vocals were clear and on point from start to finish.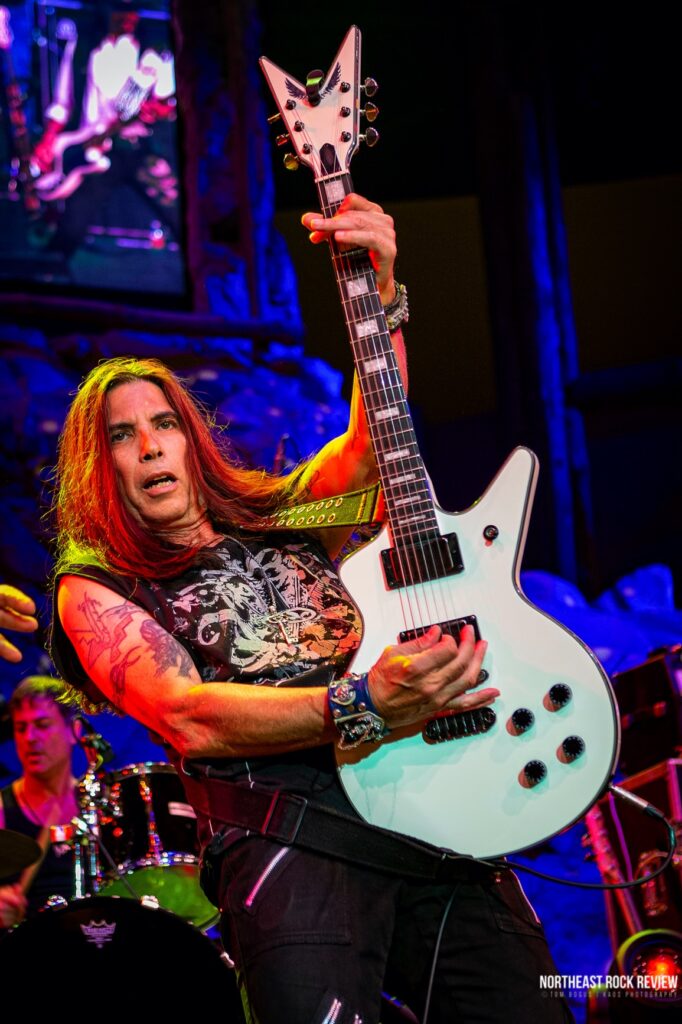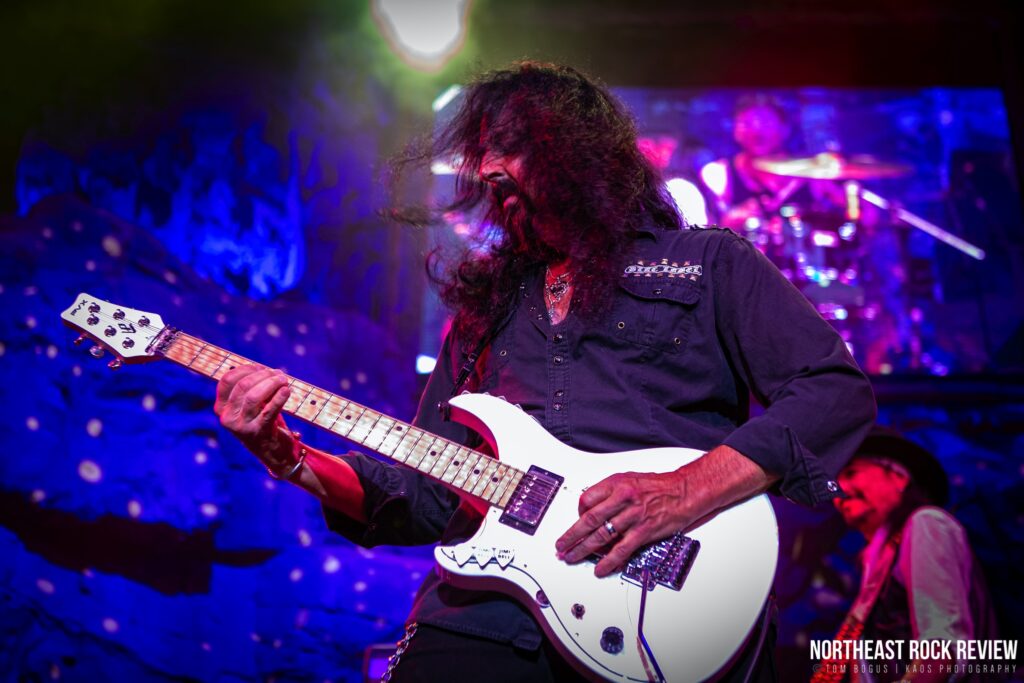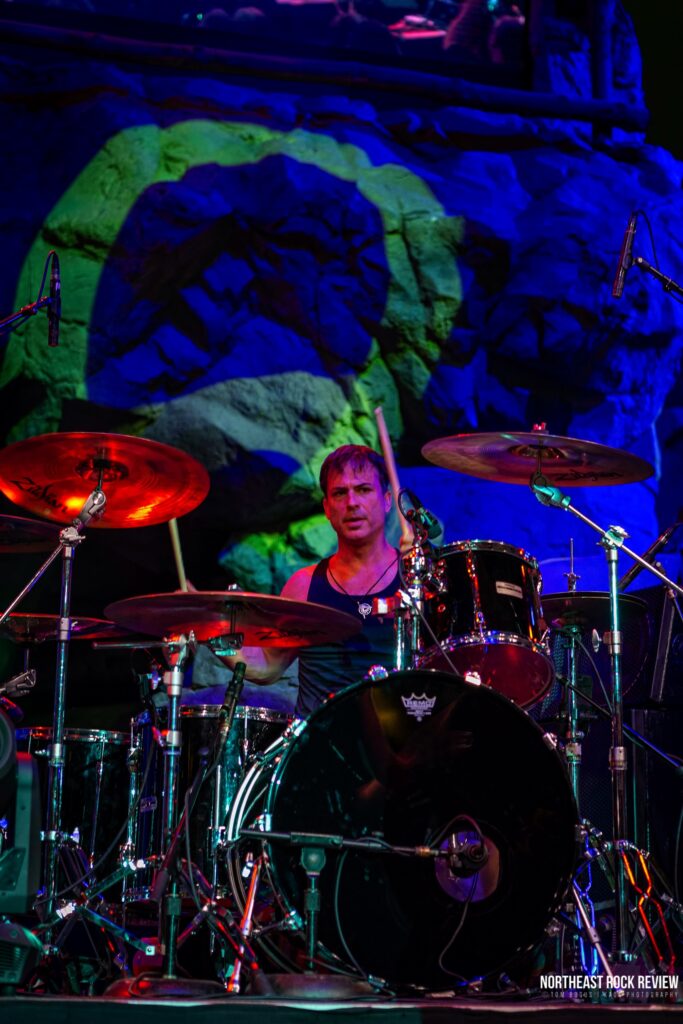 As the show progressed, the band revisited more songs written back in the 80's with "Blondes in Black Cars' and "All I'm Gonna Take" before playing a new song "Souls on Fire" which was written in 2020. "Send Her To Me" followed and Jimi Bell kicked in to an impressive 7 minute guitar solo after, while the other band members took a break. After the solo they went back to the first album again and played "My Girlfriends Boyfriend Isn't Me". The night ended with "Every Generation" and "Get Off Your Ass" and finally their top 40 hit "Turn Up The Radio". Their thirteen song set lasted just under 90 minutes, ending around 9:30 pm.
AUTOGRAPH Photo Gallery
SETLIST:
1 – Deep End
2 – Dance All Night
3 – Loud and Clear
4 – Bad Boy
5 – You Are Us, We Are You
6 – Blondes in Black Cars
7 – All I'm Gonna Take
8 – Souls On Fire
9 – Send Her To Me
10 – Jimi Bell Guitar Solo
11 – My Girlfriends Boyfriend Isn't Me
12 – Every Generation
13 – Get Off Your Ass
14 – Turn Up The Radio