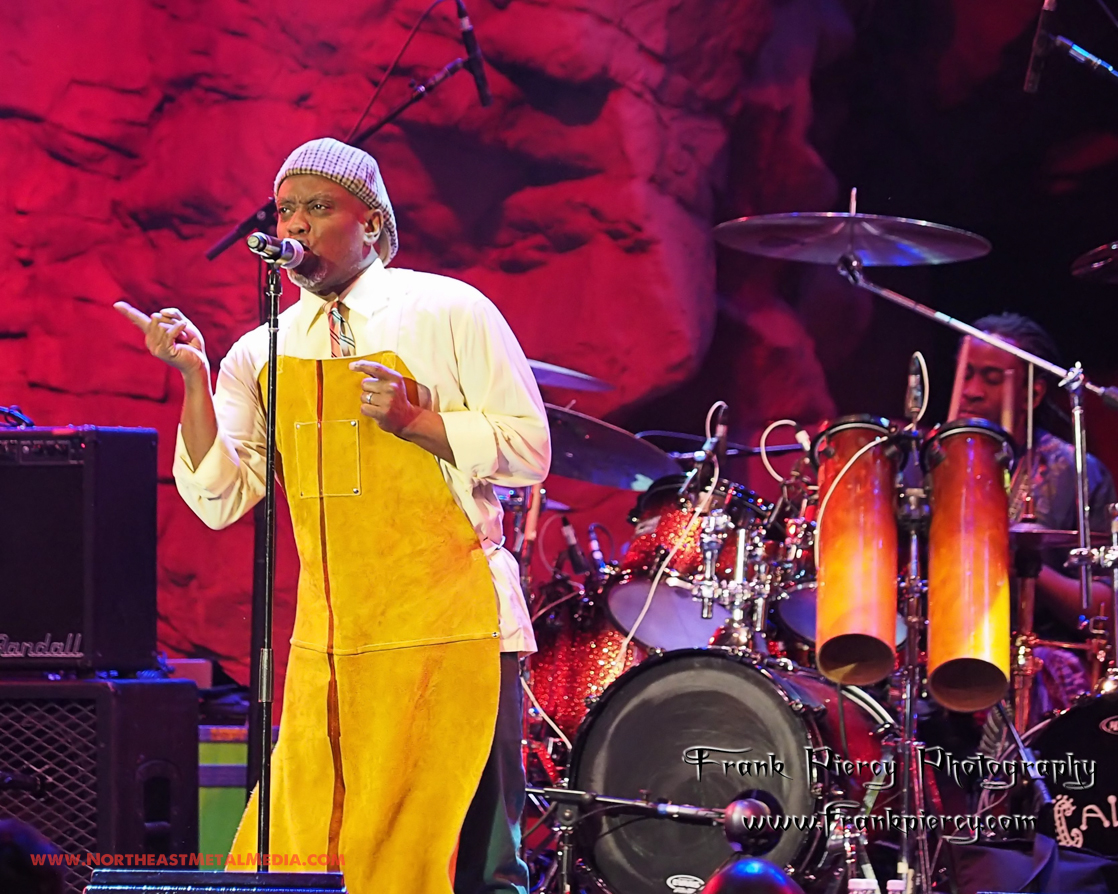 Photos & Review by Frank Piercy
July 3, 2015
Friday afternoon, I am sitting at home wondering what to do. Heart is playing at Foxwoods, Broadside is playing in Hamden, Living Colour is playing at the Wolf Den. Decisions, decisions, decisions…
I went with the no brainer, go see a band you haven't seen live before, at a venue that is free, if I get there in time. Leaving my house at five with a drive of just over an hour there was no guarantee I would get into the Den. The drive down to Uncasville was unbelievably quiet and smooth. I should've known something was going to go wrong. There was a line of traffic heading into the parking garage I use all the time, only one floor was still open. After spending twenty minutes searching for a parking space I had to park in a open lot far away from the part of the casino I needed to be at. I forgot Shania Twain was playing the Arena and they had their roof party going on that night coupled with the fact it was July 3rd and a holiday weekend, I began to second guess my no brainer. This place was a MAD HOUSE. I was too late.
I didn't get into the Wolf Den, once again stopped but at least this time I wasn't the person they stopped at but a couple back. I decided to stake out another spot and shoot from the outside of the Den. I found a great spot.
Living Colour is a Rock band out of New York City, their music is an eclectic mix of Metal, Hip-Hop, Alternative, Jazz and Funk and I know I sensed a little punk in there somewhere.
Living Colour consists of Vernon Reid on guitar, Corey Glover on vocals, Doug Wimbish on bass and Will Calhoun on drums and they hit the stage at 8 o'clock to an enthusiastic crowd. They started the evening off to a song titled "Preachin". The rest of the evenings setlist consisted of songs off of their first three albums, "Vivid", "Time's Up", and "Stained".
The crowd was alive throughout the whole set and was mesmerized by the stage presence of Corey and the banter from Vernon. Most everyone was in agreement with Vernon over the idea of how cool it would be to have a Robotic Wolf walking around the casino.
Doug's bass playing and his energy shined through with his solo, especially when he took a glass from an audience member and started using it on his bass as a slide. Definitely a crowd pleasing moment.
I can't leave out their drummer, Will, it isn't all that often a band playing the Den will have a drum solo, much less one as good as this one. He showed us why he has been able to play with artists such B.B. King, Herb Alpert, Ronnie Wood and Tarja.
This evenings setlist was
Preachin
Middle Man
Desperate
Funny Vibe
Who Shot You
Open Letter (To a Landlord)
Ignorance is Bliss
Bi
Type
Love Rears Its Ugly Head
Go Away
Times Up
Cult of Personality
They wrapped up the evening with "Cult of Personality", cell phones were out, everyone was singing along and Corey was relishing every second of it and took a walk out into the audience, walking along the rail watching everyone, singing with everyone and looking like he was having just as much of a good time as we were. I have seen a lot of shows at the Den over the years, and this show is now in my top 5. Living Colour is currently on tour opening for Aerosmith, with a few of their own headline shows thrown into the mix. Go see them, you will not be disappointed.
Check out more photos from the show below: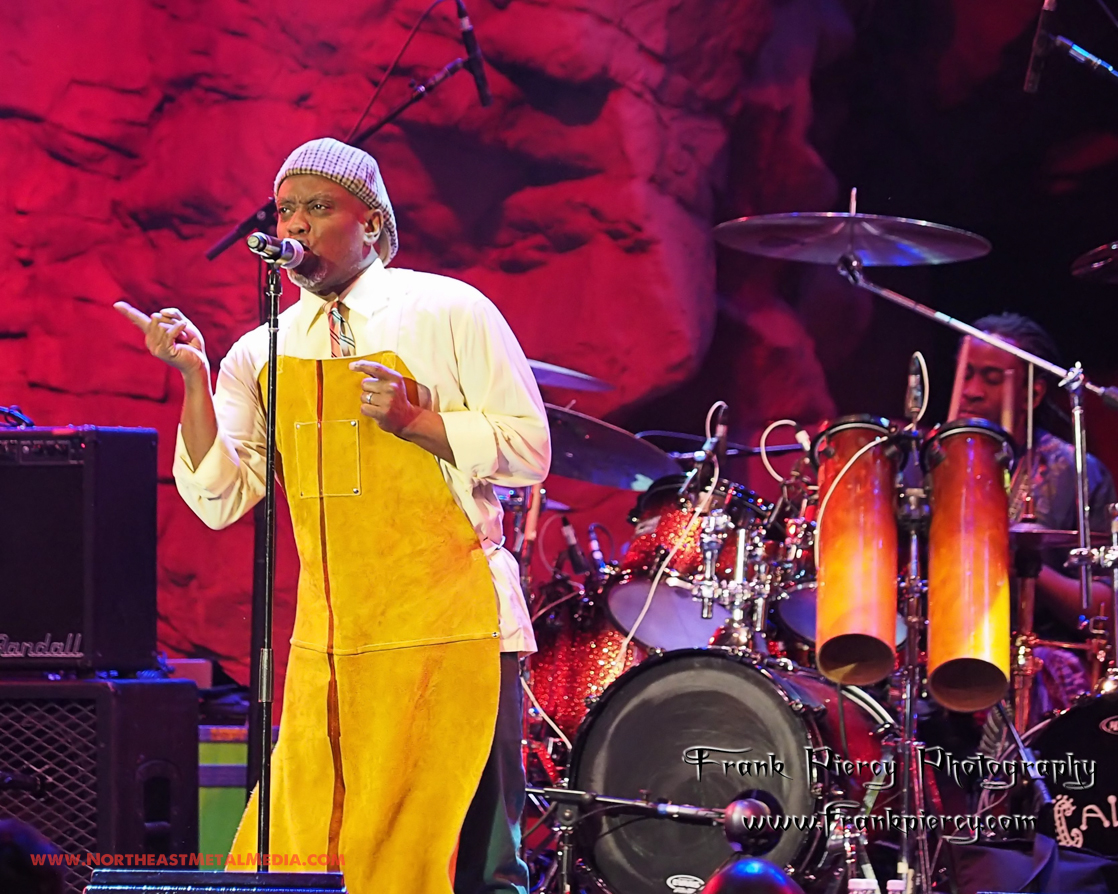 Living Colour website
http://www.livingcolour.com/
Living Colour onFacebook
https://www.facebook.com/LivingColour
Living Colour on Youtube
https://www.youtube.com/user/LivingColourVEVO
Follow Frank Piercy on Twitter at @2_piercy
Follow Northeast Rock Review on Twitter @NERockReview
©2015 NortheastRockReview.com / ®All Rights Reserved Photos by Frank Piercy Photography. All photographs are Copyright protected – Not for use without permission
Facebook Comments