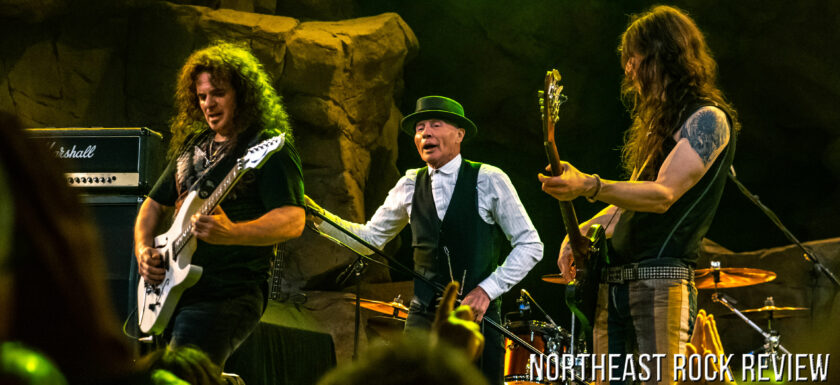 UFO
Last Orders – 50th Anniversary Tour
Mohegan Sun Casino Wolf Den
Uncasville, Connecticut
November 2, 2019
Photos & Review by Frank Piercy
1968 was an impressive year in music with so many great albums released, The Beatles White Album, Fleetwood Mac's self-titled album, The Amboy Dukes' Journey to the Center of the Mind, Iron Butterfly's In-A-Gadda-Da-Vida, Deep Purple's Shades of Deep Purple and so many more. Groups like Cream or The Yardbirds disbanding only to give birth to groups like Led Zeppelin (at the time known as The New Yardbirds), Black Sabbath, Deep Purple, Free, Nazareth, Rush, YES and then the band I was at Mohegan Sun's Wolf Den for this night, UFO.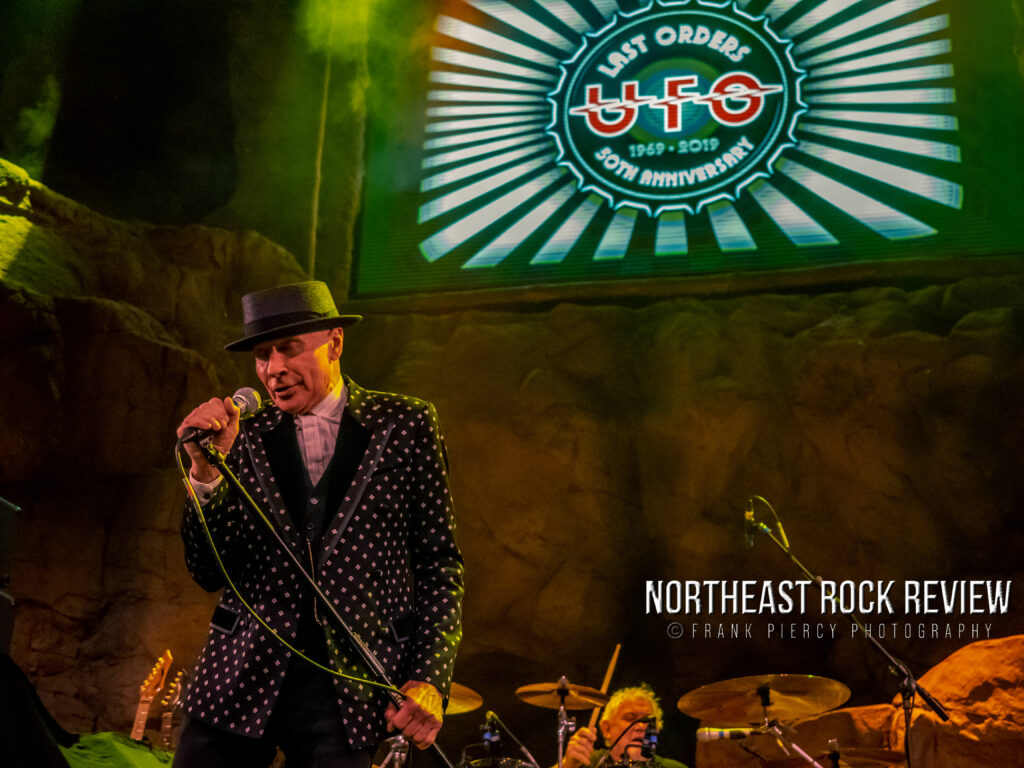 And did I mention that it was the year that I was born. UFO started off their career with a bit of a rocky start, barely able to maintain any altitude and a poor reception for their first two albums. After a slight change in their style, here we are 50 years and 22 albums later standing in line for hours for a free show on a Saturday night. The crowd was a melting pot of all ages (as long as they were over 21, it is a Casino). I stood at the stage waiting and talking with a couple of gentlemen who had seen UFO back in the 70s and 80s and friends who were also going to be seeing UFO for the first time this evening and unfortunately probably for the last time. This show at The Wolf Den was also the last date of the US Tour for UFO and with original member and singer Phil Mogg retiring after this tour, it could quite possibly the last ever United States UFO concert.
As the band took to the stage, Rob De Luca on Bass, Neil Carter on Guitar and Keyboards and Guitar Wizard Vinnie Moore, were followed by the sharply dressed Vocalist, Phil Mogg. I have seen a lot of bands on this stage and very few of them had the swagger that Phil brought. The nights setlist contained the following songs, "Mother Mary", "We Belong to the Night"," Run Boy Run", "Venus", "Lights Out", "Burn Your House Down", "Fighting Man", "Only You Can Rock Me", "Cherry", "Love to Love", "Too Hot to Handle", "Rock Bottom", "Doctor Doctor", "Shoot Shoot".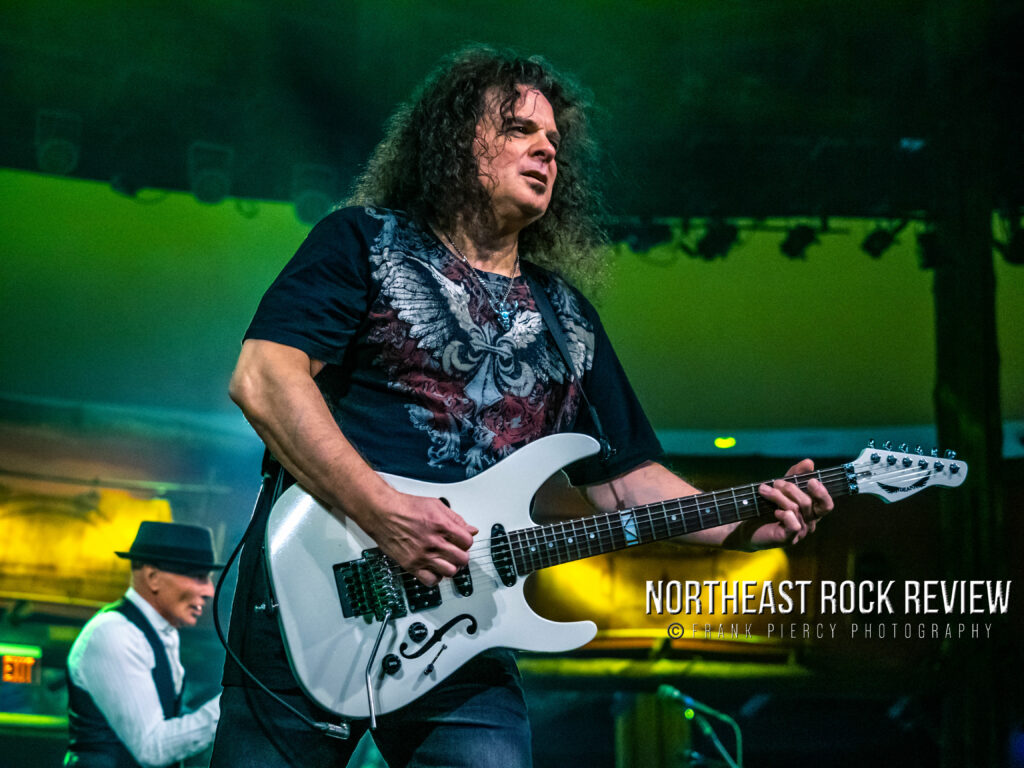 It seemed like a short set when I saw the setlist, but I hadn't taken into account the length of some of these songs, "Love to Love" is a seven minute song, then you have "Rock Bottom" not quite as long as Michael Schenker's version, but still a long song. "Lights Out" isn't exactly a short one either and Vinnie Moore did a fantastic job on those songs, putting enough of his own twist into them, that you know it was something Schenker did, but you cant help to stand there and go WOW Moore can freakin' play! Rob was all over his part of the stage, one of my favorite things to see, a Bassist who doesn't just stand there, unfortunately, with Neil Carters keyboards set up on the stage it did cramp them just a bit on stage left, not that it hindered Neil at all from also working the stage and the crowd. Watching Phil work the stage and the crowd was amazing. It is hard to believe that he is wanting to retire. The way he can command the crowd is staggering, between the banter with the band and short recollections of life and past events, I think I would be happy with him and Vinnie doing an acoustic spoken word type of show.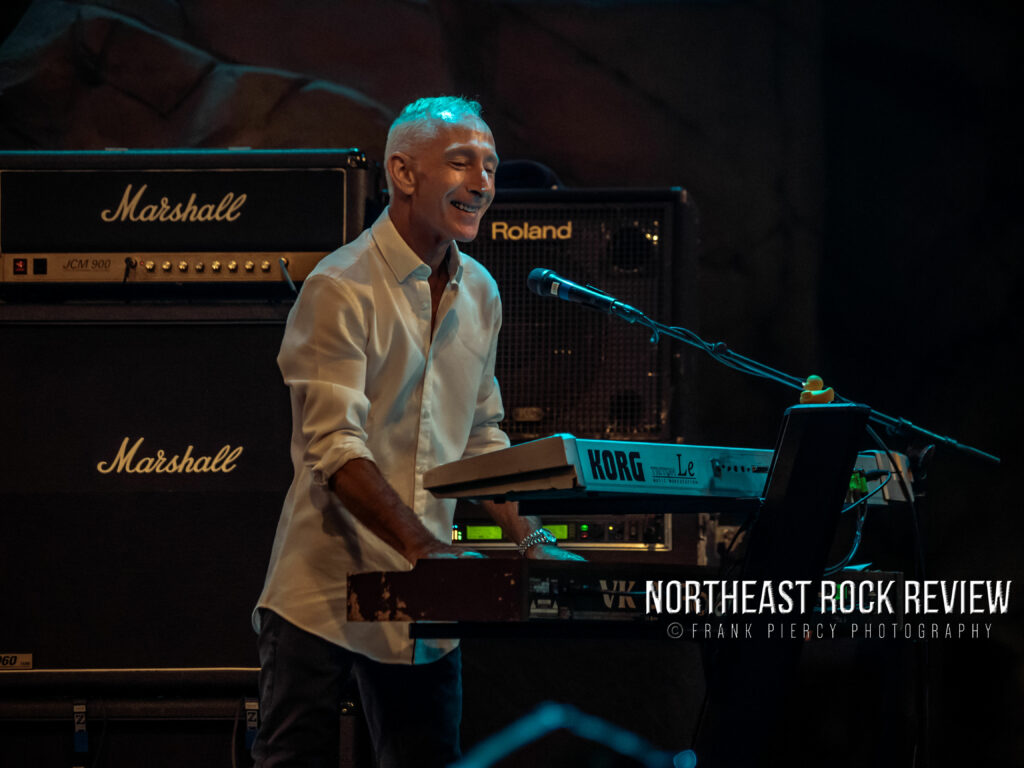 Phil's voice hasn't changed much, he sounds just as good as the videos and records from 20, 30 and even 40 years ago.
Unfortunately, I don't think there are really any dates coming up, except for a cruise, Rock Legends Cruise in February of 2020. So, go on line, hit up YouTube and sit back and kick yourself in the ass for missing them on this tour, in what may be their last tour.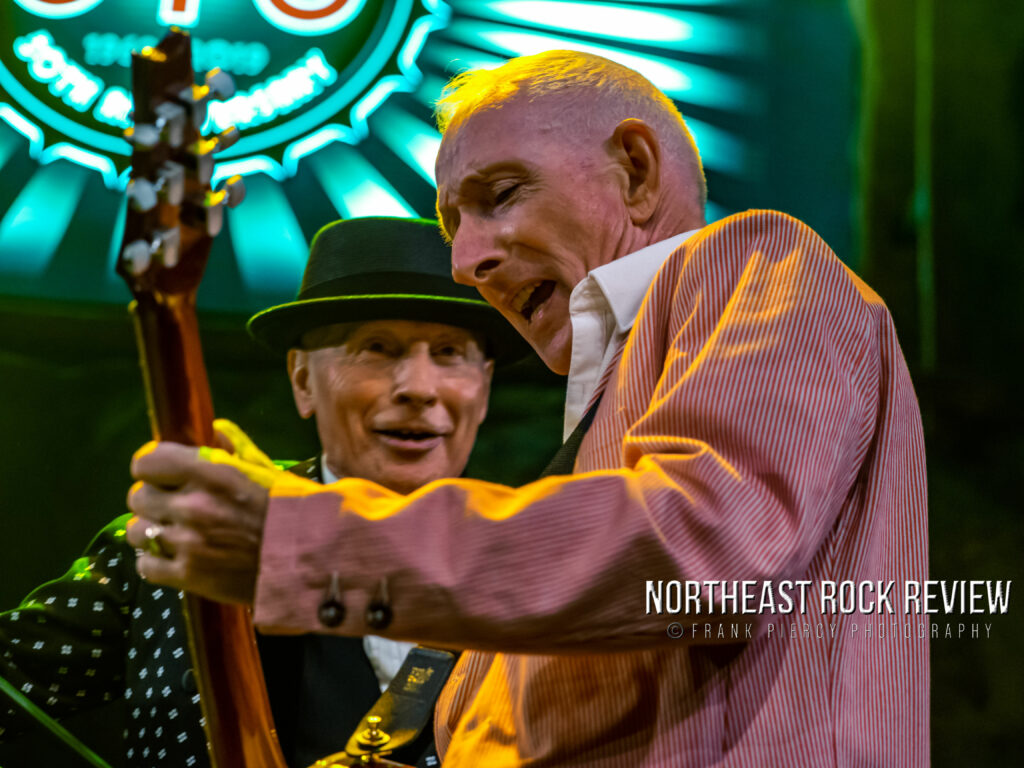 Time is running out on so many of the bands we listened to growing up, and bands that grew up with us. So many are calling it quits, so many because of the passing of members. Get out there, see the band you grew up with, the band you just discovered.
UFO Photo Gallery