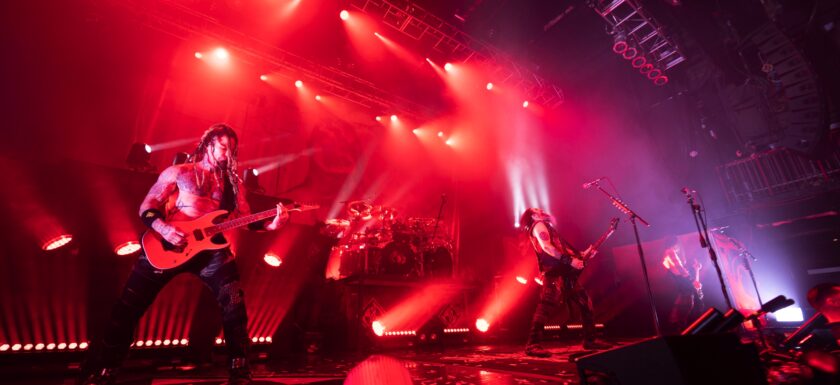 MACHINE HEAD
House of Blues Boston
Boston, Massachusetts
February 7, 2020
Photos & Review by Michael LaFleche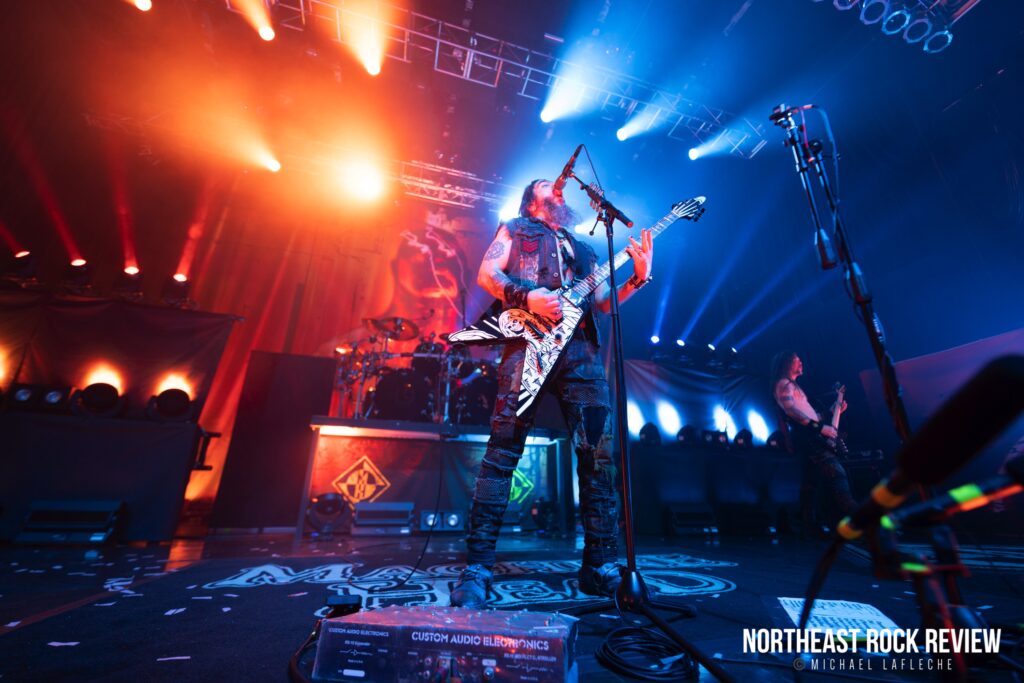 Machine Head's 25th Anniversary tour hit the House of Blues in Boston. This was a truly different event, a 3 hour set broken into two acts. The first act was some of the band's well known metal songs mixed in with a couple of surprises, and the second act was a set made up of their entire album, Burn My Eyes with some of the founding members of the band joining in.
Robb Flynn, guitarist, lead singer and founder of Machine Head was electric as far as his presence. He was full of powerful guitar licks and also had lots of stories to tell from his years in music and on tour. He recalled all the venues that he played in the Boston area over the years very easily. Joining Robb on stage was bassist Jared MacEachern, guitarist Wacław Kiełtyka and on drums for the first set Matt Alston. The set was capped off with their cover of Iron Maiden's "Hallowed Be Thy Name".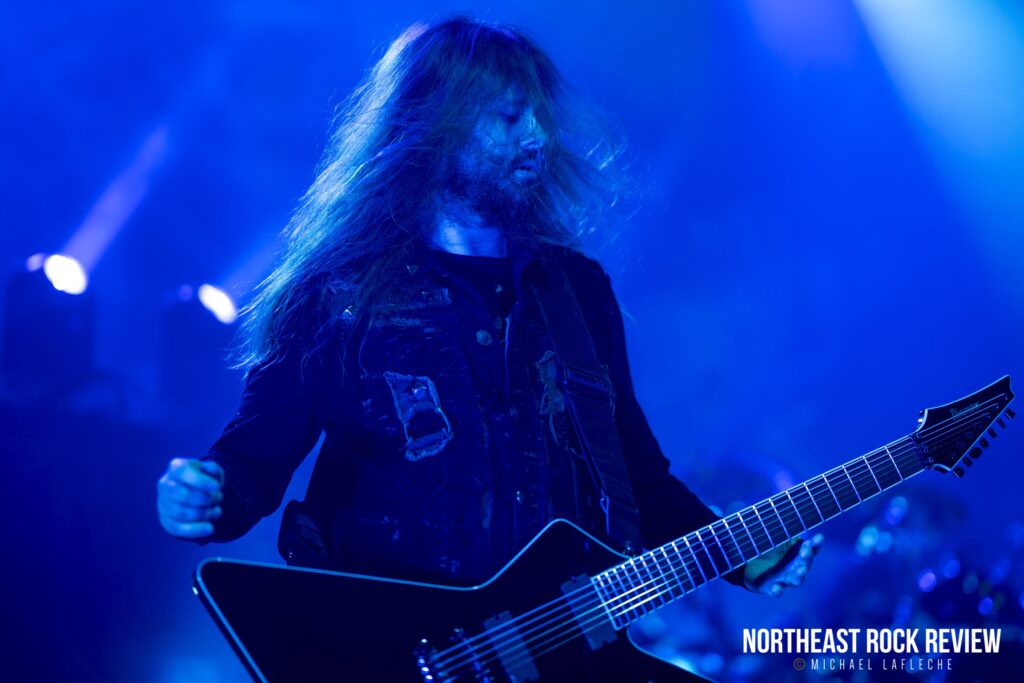 The second half of the show was the full album of Burn My Eyes with a few extras thrown in. Joining the band was original drummer Chris Kontos and guitarist Logan Mader who has been having success with "Once Human" also joining in, commanding the stage with his ripped tattooed physique and heavy guitar style. The tour is ongoing here in the states and in Europe right through June 2020.
MACHINE HEAD Photo Gallery:
For more Machine Head, news, music, info and tour dates, visit: https://www.machinehead1.com