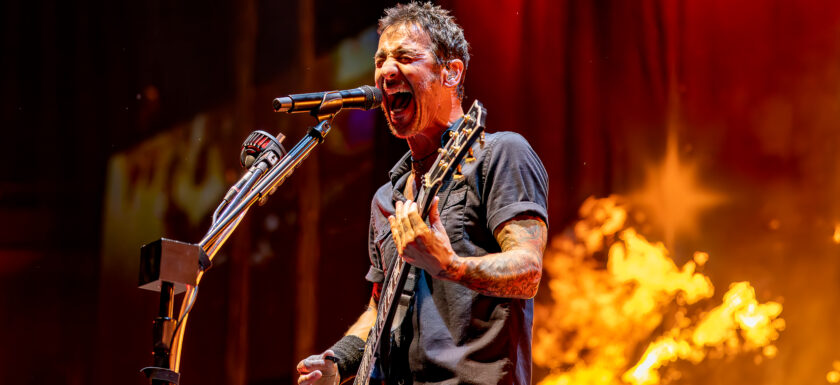 GODSMACK
Mohegan Sun Arena
Uncasville, Connecticut
May 28, 2023
Photos & Review by Tom Bogus
UNCASVILLE, Conn. – Godsmack ended their 'Best of Times World Tour' at a packed Mohegan Sun Arena.  Godsmack hit the stage at 9:20 pm opening up with "When Legends Rise" and quickly following it up with "Cryin Like a Bitch". Godsmack had a very basic stage setup. Drummer Shanon Larkin was positioned in the middle of the stage, in the rear on a very low drum riser between the bass and guitar amplifiers. The rest of the stage was wide open so the members of the band can run around freely without knocking each other over. There were three microphones on stands in the front of the stage, one for each member, and a big black Godsmack banner hanging in the back with their new album cover on it.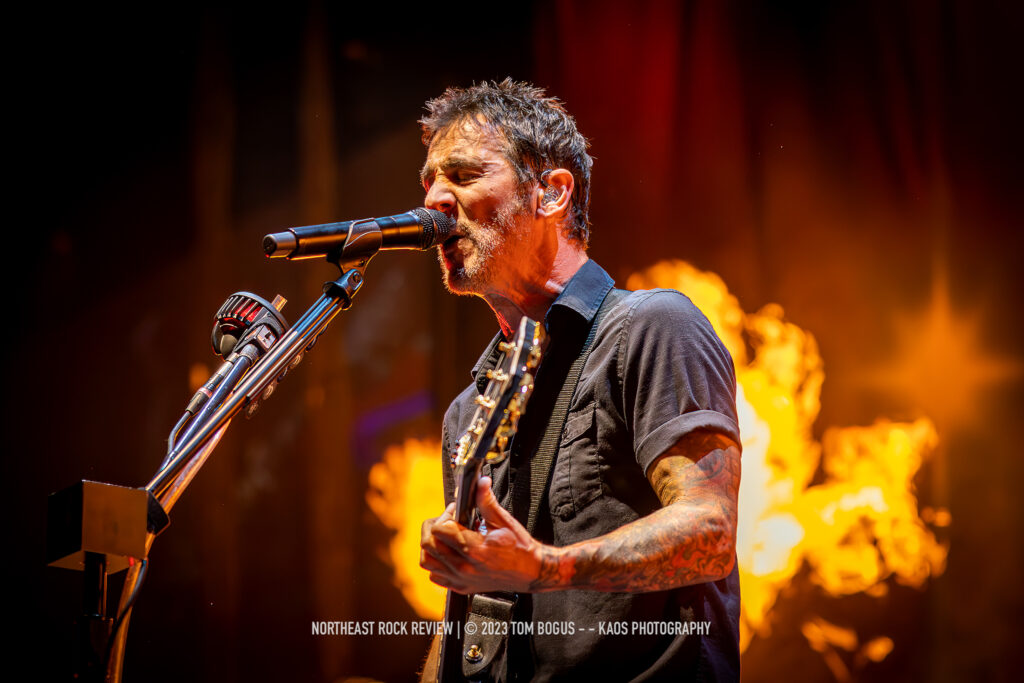 The band went on to play a new song called "Soul on Fire" from their newest release called Lighting up the Sky. During the song flames shot out from in front and behind the amplifiers. I can guarantee the first 10 rows felt that pyro. They then played another couple of new songs along with some older hits like "Bulletproof," "Awake" and "Voodoo" before singer Sully Erna and drummer Shanon Larkin did their famous drummer duel which they call "Batalla de Los Tambores". "Whatever" was next and they ended the set with a new song called "Surrender" which hit No. 1 on the Billboard Mainstream Rock Chart.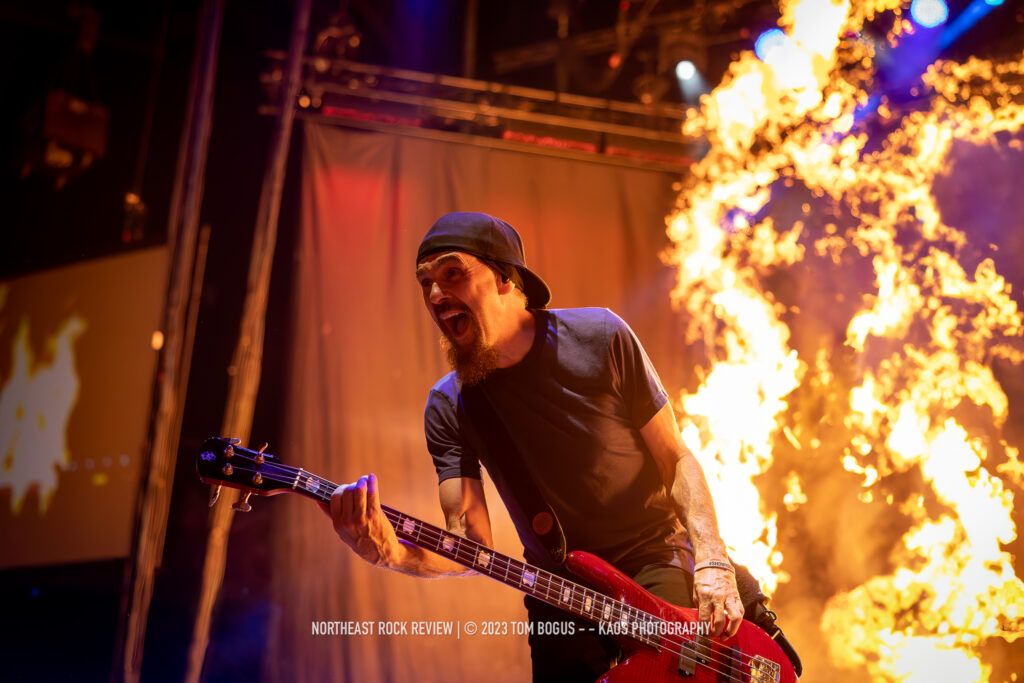 Then the stage went black as a piano was rolled on stage. Erna came out and sat at the piano and spoke about Godsmack's non-profit "The Scars Foundation", which was created to help those with mental illness, addiction, PTSD and other issues. He then dedicated the song "Under Your Scars" to anyone they have lost over the years. They ended the encore performance with a Beatles cover of "Come Together" and then a fiery ending with "I Stand Alone."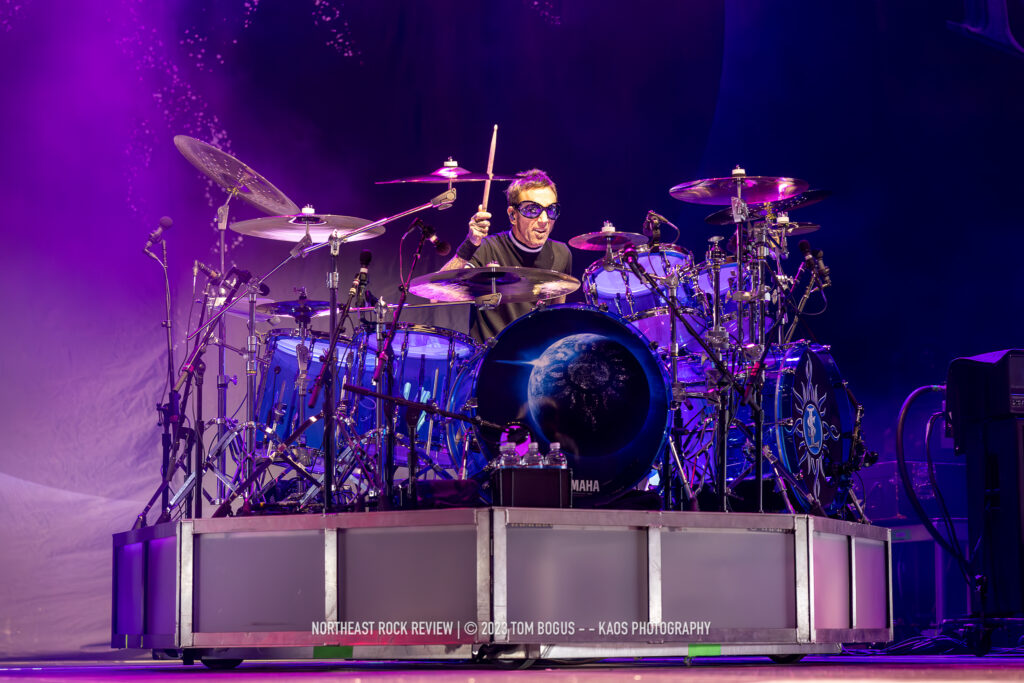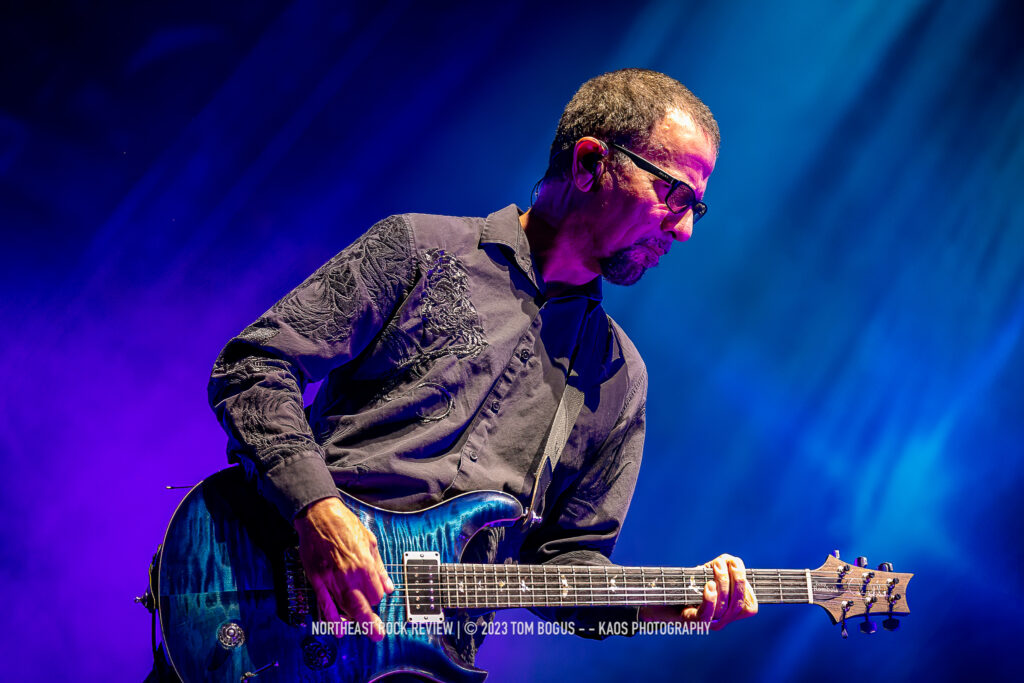 Once again Godsmack delivered. These guys always come out and give a hell of a performance. Sully Erna is one of the best frontmen in the business. They are set to hit the road again with Staind in July but unfortunately they are not coming back to Connecticut but they will be playing the surrounding areas.
GODSMACK photo gallery
SETLIST:
1. When Legends Rise
2. Cryin Like a Bitch
3. Soul on Fire
4. You and I
5. Something Different
6. What About Me
7. Bulletproof
8. Awake
9. Voodoo
10. Batalla de Los Tembores
11. Whatever
12. Surrender
ENCORE:
13. Under Your Scars
14. Come Together (Beatles cover)
15. I Stand Alone