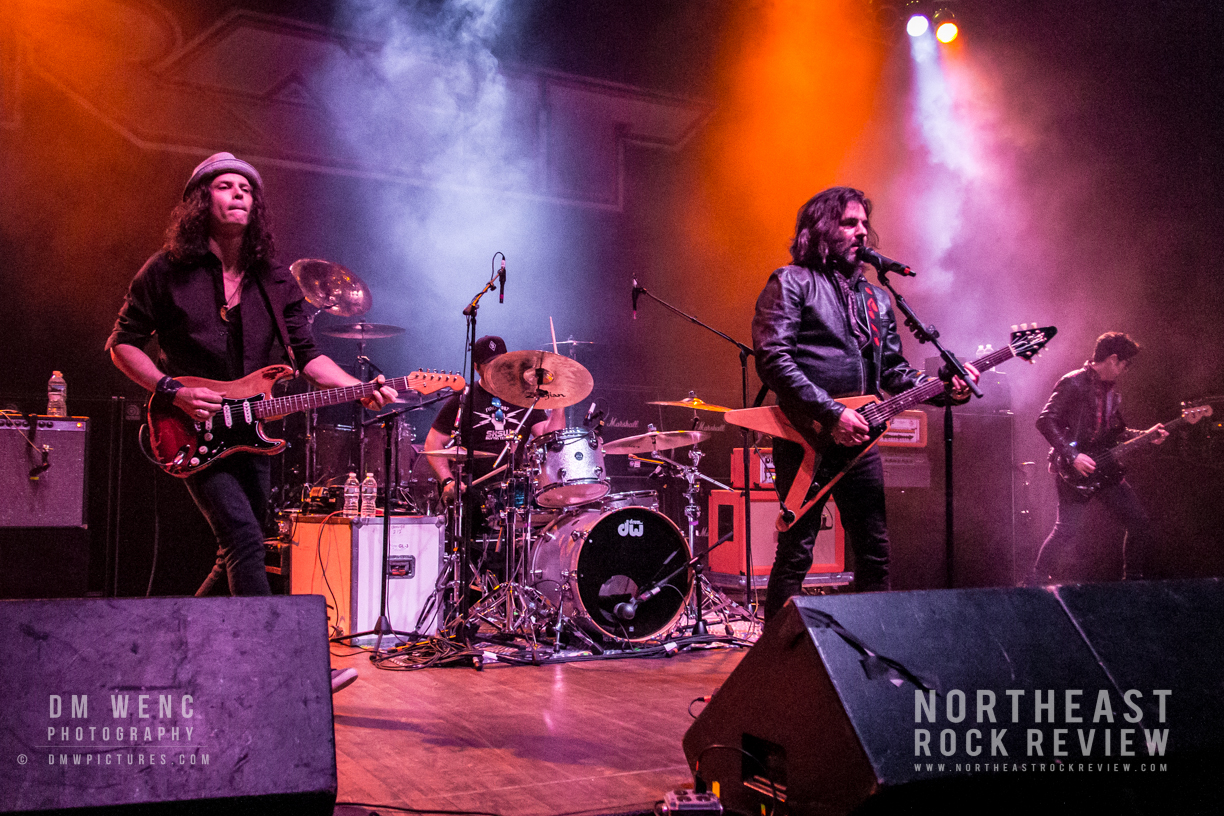 THE CRINGE
The Palladium
Worcester, Massachusetts
June 17, 2017
The Cringe was the supporting band for 80's rock legends, RATT at the Palladium in Worcester, Massachusetts. If you have not heard of them, do yourself a favor and check them out and find them if they come to your city. They put on an authentic high energy rock n' roll show. While they have deemed themselves into the Alternative Rock category, they could be just about anywhere in the rock spectrum. They sounded great. It can sometimes be hard to take in songs that you have never heard before. Not the case with The Cringe. They put on a set full of their own songs that were powerful and easily addictive to listen to.
The Cringe already has two albums under their belt, Scratch the Surface and Tipping Point and have been around since 2004.
They are a New York City band whose members include lead guitarist James Rotondi (ex-Air, Mr. Bungle), bassist Jonny Blaze (ex-Crash Moderns) and drummer Shawn Pelton (Saturday Night Live Band, Bruce Springsteen and driven to the vocals, guitar and songwriting of John Cusimano.
Cusimano did a great job with covers of Black Sabbath's "Paranoid" and Thin Lizzy's "Jailbreak", with vocals that paralleled Ozzy and Phil Lynott.
Check out the photos from the Worcester, MA show;
Photos by Dan Wenc at dmwpictures.com
The band has a new album out 'Blind Spot' and is available on iTunes.
For More on The Cringe;
Facebook Comments