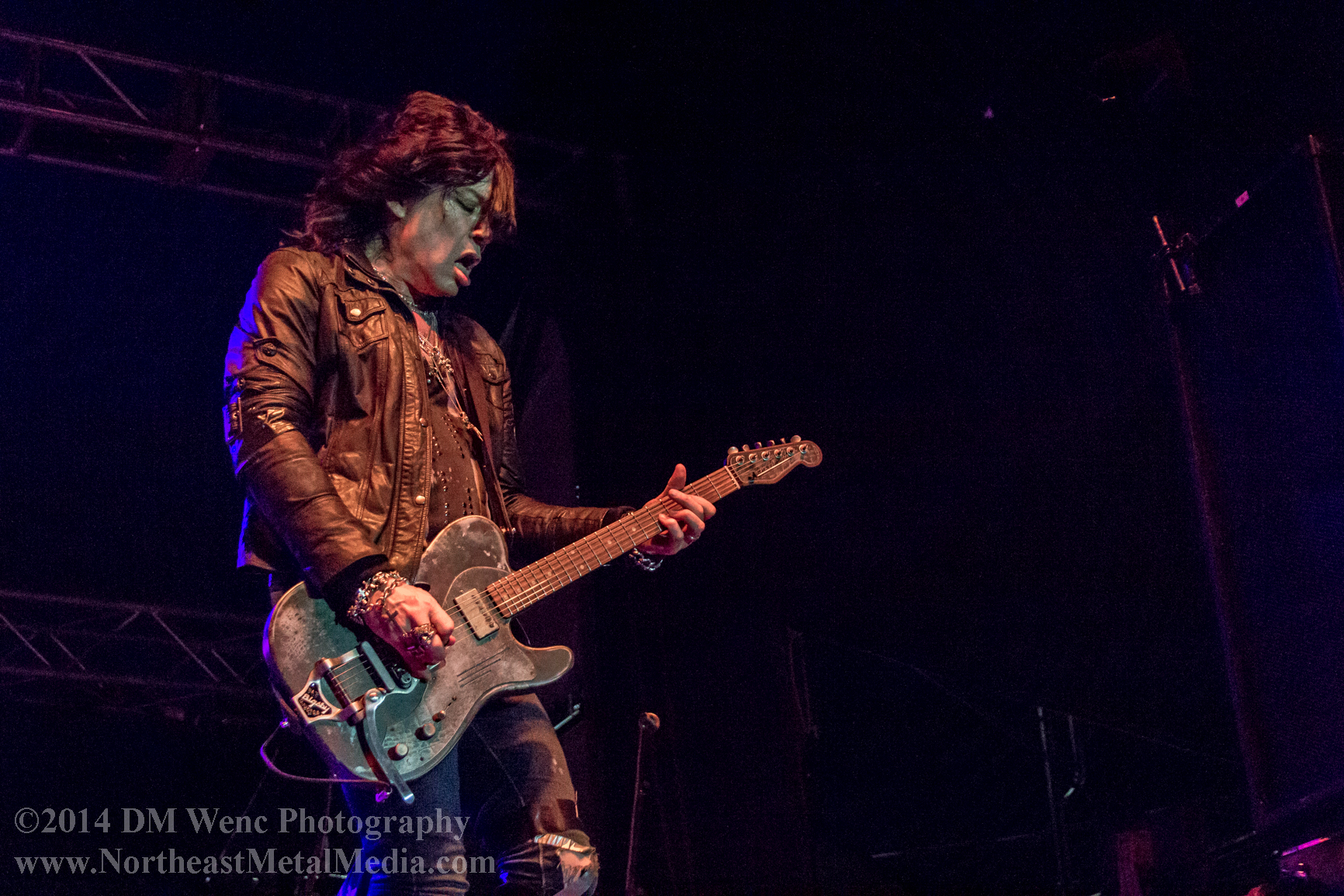 TOM KEIFER
Woodstock Fair
Woodtstock, CT
August 30, 2014
Photos & Review by Dan Wenc
Cinderella front man, Tom Keifer took to the main stage at the 2014 Woodstock Fair in support of his solo album, 'The Way Life Goes'. Keifer has been making music since the his heavy metal debut in 1983 with the advent of Cinderella. Keifer and his solo band played an assortment of Cinderella favorites, in addition to many of Keifer's new music. Keifer and company opened with the Cinderella classic, "Night Songs" and followed up by "It's Not Enough" and "Different Light", from the new album.
There was a mix of old Cinderella faithfuls among the crowd as well as a new generation of fans.
Keifer kept the crowd going from start to finish with many Cinderella classics, including "Don't Know What You Got Till It's Gone", "Nobody's Fool", "Coming Home" and "Shelter Me".Keifer showcased his new music from "The Way Life Goes" and included a duet with his wife Savannah.
Songs from Keifer's new album also played were "Flower Song", "Ask Me Yesterday", "Solid Ground" and "Cold Day in Hell".
While some may be apprehensive of new heavy metal, or new solo music from our favorite 80's rockers, "The Way Life Goes" kept up with the crowd and is definitely worth the buy on CD, iTunes or however you get your new music. The sound quality of Keifer and his band was phenomenal for this outdoor venue and of CD quality sound.
Keifer ended the show with an encore of the classic Joe Cocker 'With a Little Help from my Friends" and a Cinderella favorite, "Gypsy Road".
Photos by Dan Wenc at dmwpictures.com
Visit  www.TomKeifer.com for more info on his solo album, "The Way Life Goes"
Watch the video for "Solid Ground" below:
Watch the video for "The Flower Song":
©2014 NortheastRockReview.com / ®All Rights Reserved