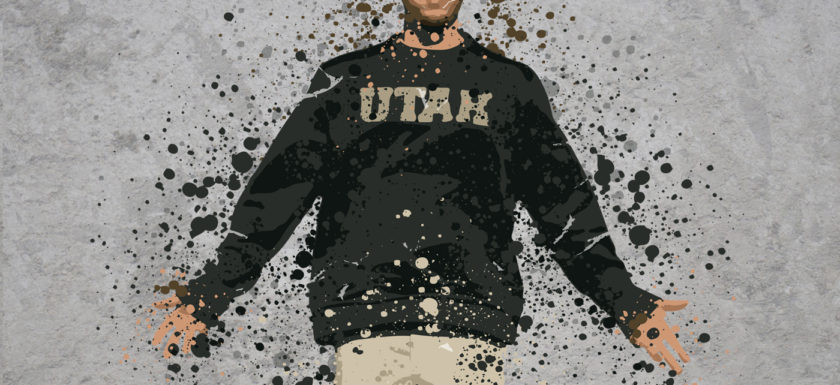 Andrew W. Boss | Invincible
An Album Review
by Frank Piercy
June 17, 2017
Since I have started doing the concert photography gig, I have tried to broaden my horizons, some concert photography, some interviews and concert reviews. All of that has also brought me the chance to review new albums, from legendary bands, such as Motorhead to albums from familiar faces, like Liv Sin. I have also been asked to review stuff I wouldn't normally listen to, like this album, "Invincible" by Andrew W. Boss.
My musical tastes were solidified in the early 80's listening to Thrash like Slayer, Heavy Metal like Motley Crue, and the shock rock of W.A.S.P.. Then stuff like the Aerosmith and Run DMC collaboration and a group called The Beastie Boys introduced me to a genre I wasn't sure about.
As the 80's wore on and the 90's and 2000's came along, groups such Faith No More, Stuck Mojo and Biohazard were wearing me down for the onslaught of Linkin Park, Kid Rock and Limp Biscuit and others. With the downturn (at least my perception of a decline) in the popularity of Rap Metal, I was surprised when I was asked to review this album, and it has taken me a long time to write this review, one that has caused my wife to raise her eyebrow in puzzlement to the sounds coming from my speakers. Not once, not twice but just about every evening for the last week or so as I keep playing this album over and over.
When I first hit play, the first thing I heard was a drum beat that wanted me to start singing "We Will We Will Rock You", and then he starts into the song, "Avengers", this reminds me of Linkin Park. Honestly, I don't like Linkin Park and this song isn't one that I will listen to all the way thru.
Something is bothering me, and it keeps creeping into me, especially when the song "Kleen" starts in earnest. This picks up a bit from the first track of this album and my foot starts tapping as I keep repeating the chorus.
"Invincible" is the title track of this album and features the drummer from Chelsea Grin, Pablo Viveros on not only drums but guitar and bass. This is a solid song. One of my favorites off of this album. Definitely leans to his metal side.
"When My Mind Goessss!!!" I love the beginning of this song. This is the hidden gem of the album. "Decay" is a great song that shows off the many different ways Andrew's singing can go. Rap, clean vocals, some screaming. I hope this one is on his set list, not only do I like the vocals, but the backing band sounds good.
"Apple Pie" is classic Rap Metal and the closest thing to a ballad on this album, this is followed by "Break Down". Listening to this for some reason I keep picturing Eminem and Limp Biscuit doing a tune together.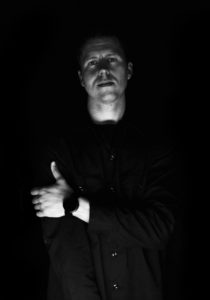 "Wreck The Place" The music is catchy, and keeps me listening. It's hard to describe, but I like this one. Maybe it's the references to the Deftones and Mudvayne or maybe to elbows and mosh pits.
"Wreck the Place" is followed by another song that has surprised me. "Mist of Grey" starts off with Andrew singing a few words, then the guitar starts. I am hooked.
If you are a fan of Rage Against the Machine, the next song on this album will get you jumping. "Let Me Hear You" is an anthem. I love the guitars in this one, the way that riff hooks you your head will start swaying.
"Comin' For You" starts out perfect, drums pounding straight into a low riff that immediately wants you to start banging your head. As he goes into the first chorus the guitar speeds up and a metal shiv is stuck into your gut when the guitar solo starts. This is another of my favorite tracks on this album.
Next song on the album is "Breaking Bridges" he is helped out on vocals on this song by his brother Adam Boss, who is also the singer for Poohhammer. I like this song, the backing music, the lyrics, and actually the vocals.
Closing out the album is another good song, with catchy guitars, "Regret". Go on poke the bear, it isn't gonna hurt much.
I will admit, I had my reservations about reviewing this album, and as I have played it over and over, it has grown on me. I am not sure if it is the music or from listening to what seems to be a autobiographical journey for Andrew in the lyrics. Just like any other album there are songs I don't care for and songs I like and will play over and over. I just cant believe I listened to an album this much just to hear the lyrics AND enjoyed it.
.
If you're a fan of Limp Bizkit, POD, and Rise Against, then this is an album you will want to hear.

BUY IT HERE: