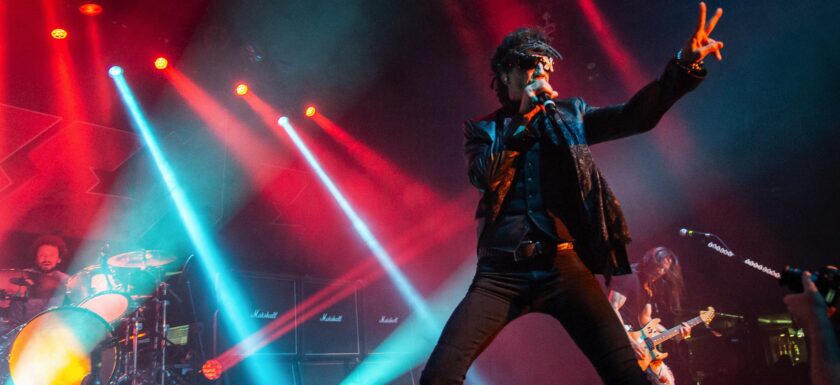 EXTREME
Casino Ballroom
Hampton Beach, New Hampshire
August 24, 2019
Photos & Review by Dan Wenc
An Extreme show is far more than words. It's a high energy musical and visual performance. From the minute the band takes the stage and the first note is cast, is as if someone has flipped the energy switch to the max.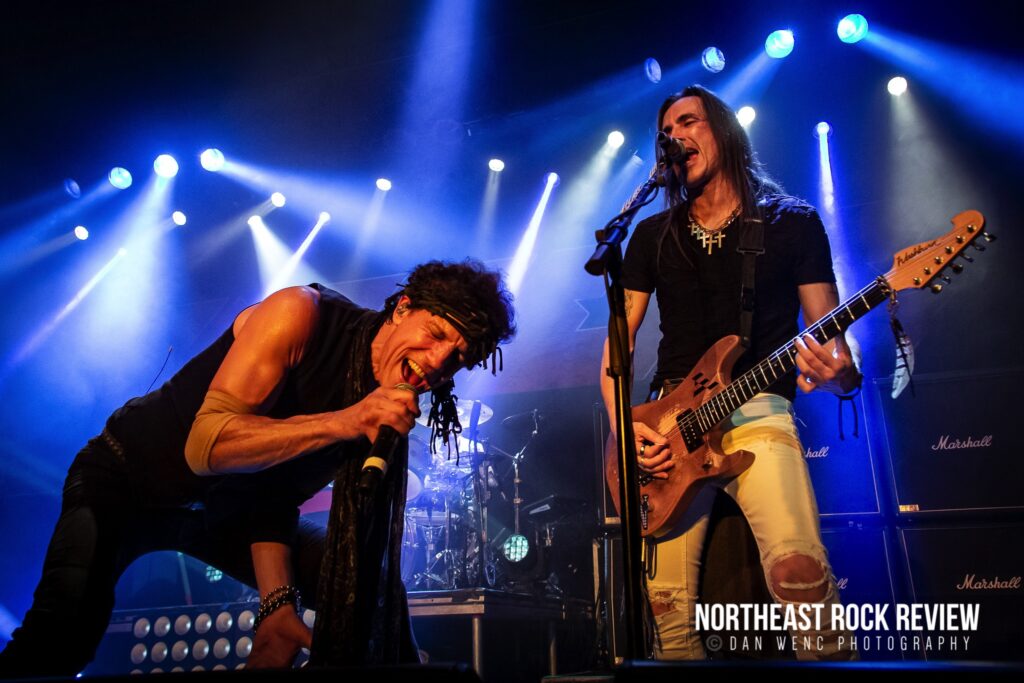 It was a hometown show and celebratory night for this band from Boston, concluding their 2019 tour, landing them back close to home. The two hour show included a mix of Extreme songs, even including some Queen and Elton John covers into the night.
Gary Cherone comes to the stage with one hundred percent energy with his supreme vocal stylings and stage theatrics. But that's not all. High energy, passion and visual entertainment is the name of the game for Extreme. Nuno plays with such visual passion for his guitar and the songs that fans have come to love over the past 30 years. Chemistry abounds on the stage at an Extreme show. Like a finely tuned machine, each knows what they are going to do next.
Extreme is Gary Cherone (vocals), Nuno Bettencourt, Pat Badger (bass) and Kevin Figueiredo on drums. The fact that these guys have roots to the Boston area always makes for a more intense show experience. Cherone's on the stage with his high energy and air jumps during the set. Nuno played effortlessly as he made his guitar sing. Kevin even put on a drum solo, along with Nuno joined in on drums on a set of timbales. Of course the night would not be complete without a solo performance from Nuno, which were met with roars of enthusiasm from audience.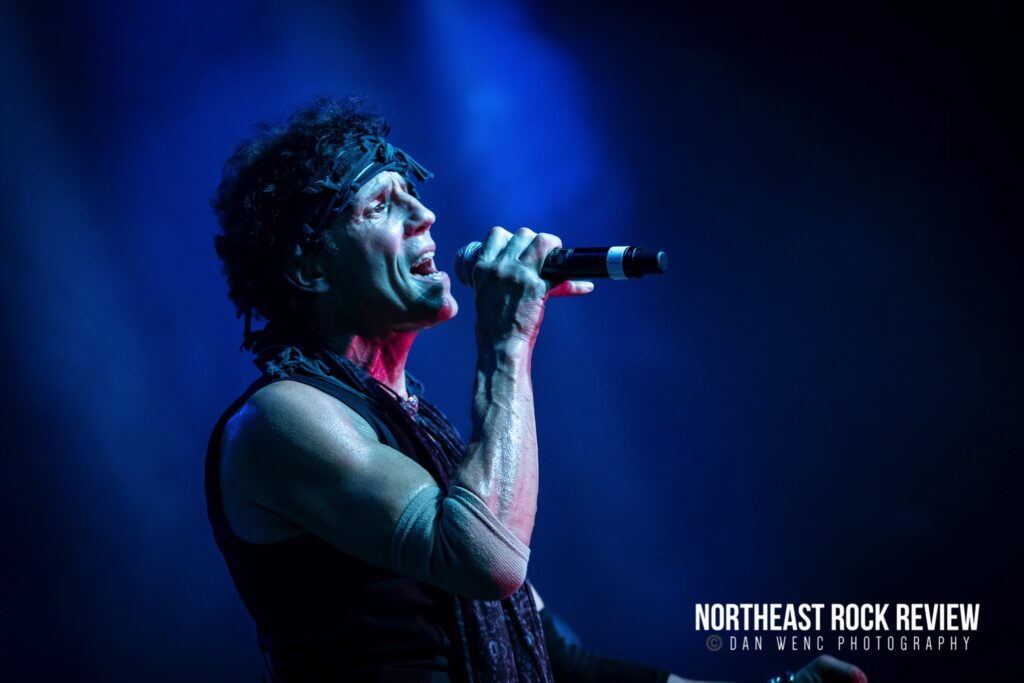 Midway through the show, the band gathered at the front of the stage together for a lighter set, stating with "Tragic Comic", "Hole Hearted" and a bit of Queen's "Crazy Little Thing Called Love".
Nuno talked periodically through the night. Nuno expressed his appreciation for fan turnout and had announced that the show was officially sold out. Nuno said that he defined success as doing what you love doing. Put on a guitar solo performance that showed why he is successful and one of the most prolific guitarists to emerge from the late 80's early 90s era and carrying on through today.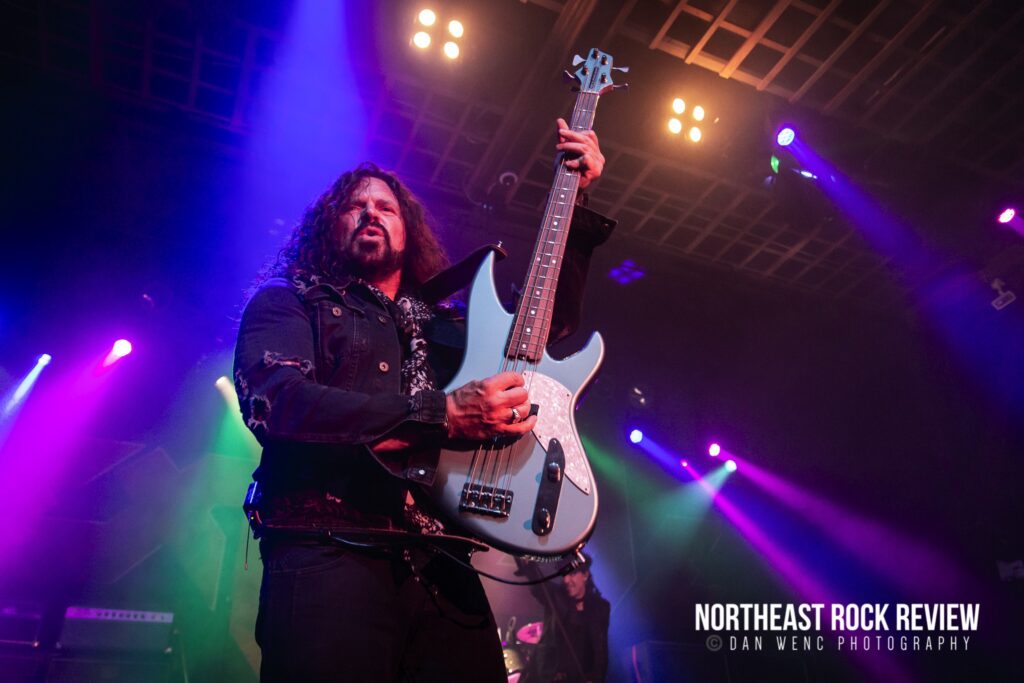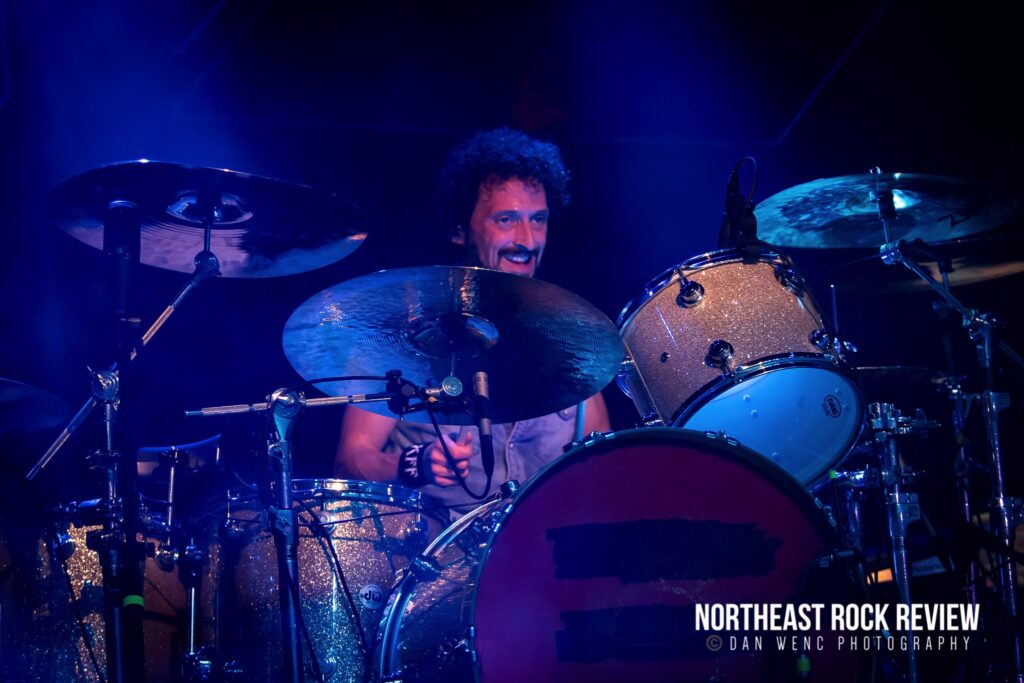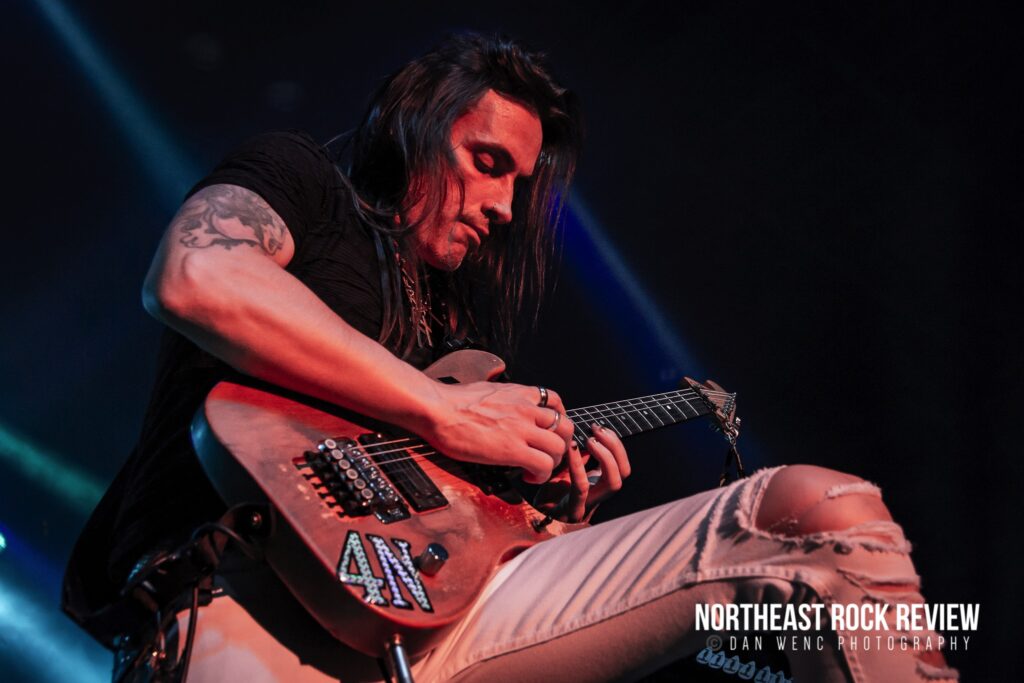 Overall a night of great music and a memorable experience, with a musical set that that night was full of variety and brought smiles to many.
EXTREME Photo Gallery
Extreme's set list for the night:
– Warheads
– It('s a Monster)
– Li'l Jack Horny
– Get the Funk Out
– Rest in Peace
– Stop the World
– Little Girls
– Play With Me
– Ghost (First verse/chorus)
– Tragic Comic
– Hole Hearted
– Crazy Little Thing Called Love (Queen cover, portion)
– Midnight Express
– Cupid's Dead
– Peacemaker Die
– Take Us Alive / That's All Right
– Flight of the Wounded Bumblebee / He Man Woman Hater
– Decadence Dance
– More Than Words
– Saturday Night's Alright for Fighting (Elton John cover)
– We Are the Champions (Queen cover)
For more news, tour dates and info visit: https://www.extreme-band.com