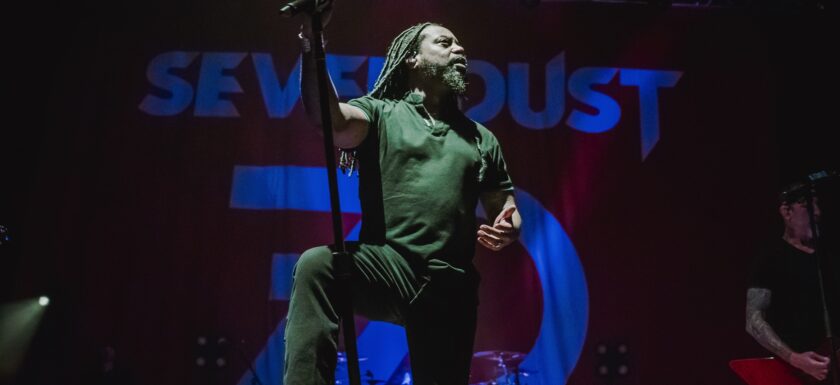 SEVENDUST with TREMONTI
The Palladium
Worcester, Mass.
September 11, 2021
Photo & Review by Michael LaFleche
WORCESTER, Mass. – It was nice to be back at the Worcester Palladium for a metal show again and the packed venue played host to some great bands on Saturday night, veteran rockers Sevendust and the Grammy Award winning Mark Tremonti with his self-titled band.
Mark and the Tremonti gang were on before Sevendust for tonight's show. You may know Mark from his work with the rock band Creed, as their lead guitar player and songwriter, as well as his tenure with Alter Bridge. Tremonti is made up of Eric Friedman on guitars, Ryan Bennett thrashing away on the drums, Tanner Keegan on the bass, and Mark Tremonti on the lead vocals and guitars. Their fast paced thrash metal set included "A World Away", "Cauterize", "Another Heart", "You Waste Your Time", "If Not for You", "So You're Afraid", "Marching in Time", "Catching Fire", Flying Monkeys", as well as "A Dying Machine" and wrapping up with "Wish You Well". Tremonti and the guys did not disappoint, the crowd was fully participating with the band, sharing energy.
TREMONTI photo gallery
I was really excited to see Sevendust and hear them live for the first time. Sevendust has created lots of really great music over several decades. The band is well known for the dread sporting Lajon Witherspoon and his high energy leadership and great pipes. This show really had the crowd going as you will see in some of the photos. Sevendust is also made up of Vince Hornsby on the bass, Morgan Rose hitting the drums, John Connolly on guitar, Clint Lowery also on guitar, and of course Lajon Witherspoon emceeing the show.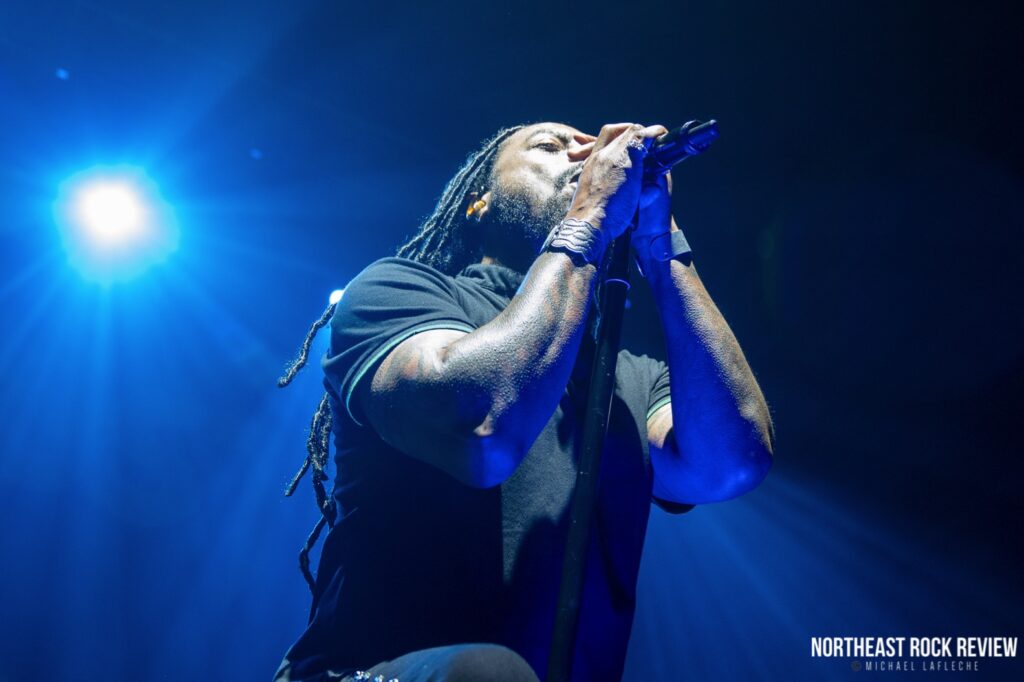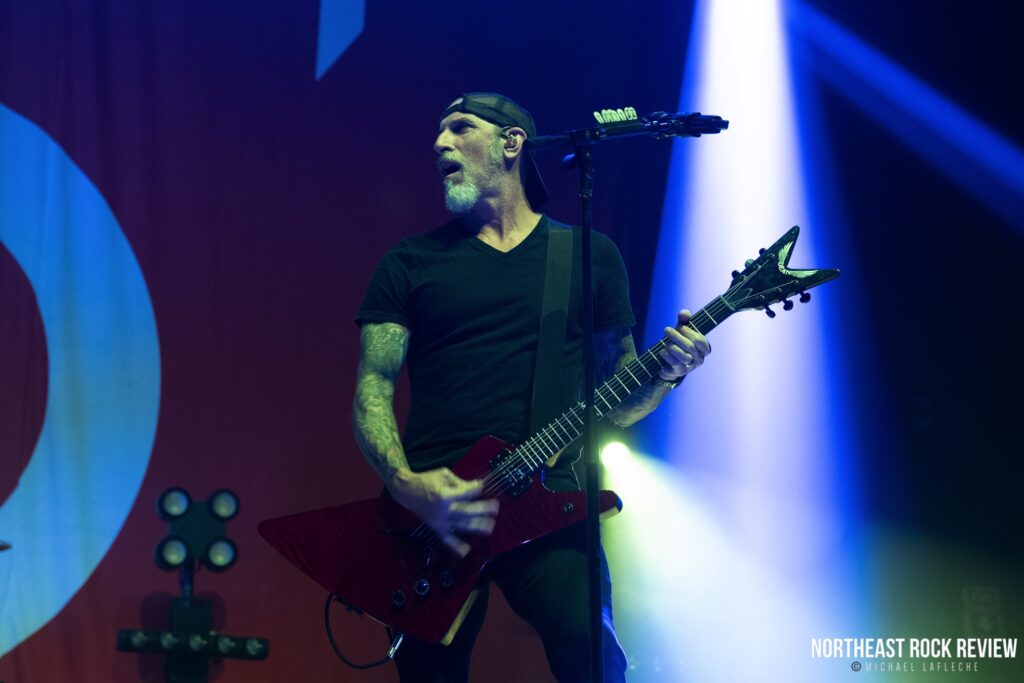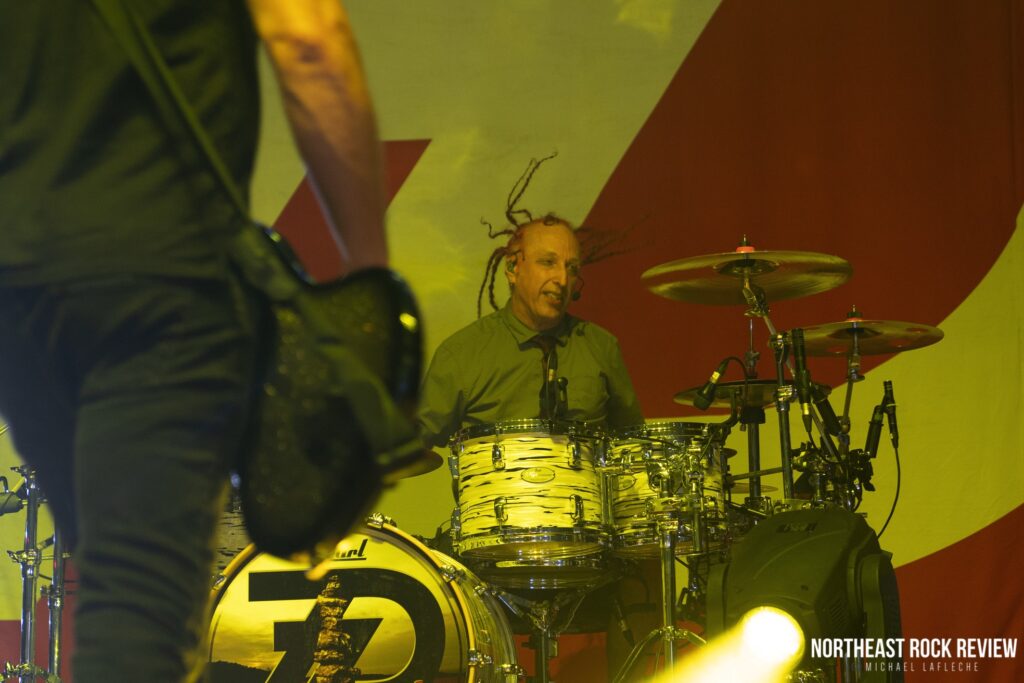 Starting the set was "Dying to Live", followed by "Home" on the 20th anniversary of 9/11 in which the band had a special flag waving on stage to remember the day. The third song of the heavy metal rocker's set was "Pieces" followed by "Insecure", "Reconnect", "Black", "Driven" and "Angel's Son". The set continued unabated with more metal masterpieces like "Splinter", "Waffle", "Suffocate" and the hit "Blood From a Stone". A few more songs were on the agenda for the encore for the really happy looking Lajon. He was smiling from ear to ear as he interacted with the fist pumping crowd. Morgan on the drums was frantically awesome, with his lighting and birch tree enameled drum showing off his sparse dreadlocks. The guitar duo on stage didn't let up and the rolling bass of Vince grooved and was felt in the bones. It was an amazing show and I am pleased that I could cover the event and report back to the New England area that rock music continues to live on.
SEVENDUST photo gallery