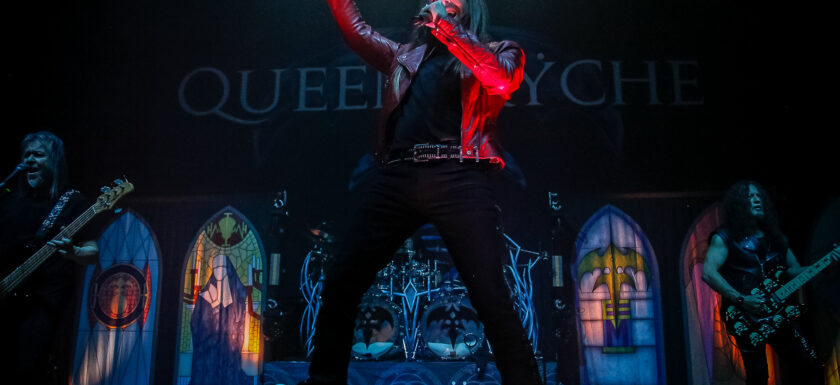 QUEENSRŸCHE
Digital Noise Alliance Tour
With Trauma and Marty Friedman
The Palladium
Worcester, Massachusetts
April 7, 2023
Photos & Review by Dan Wenc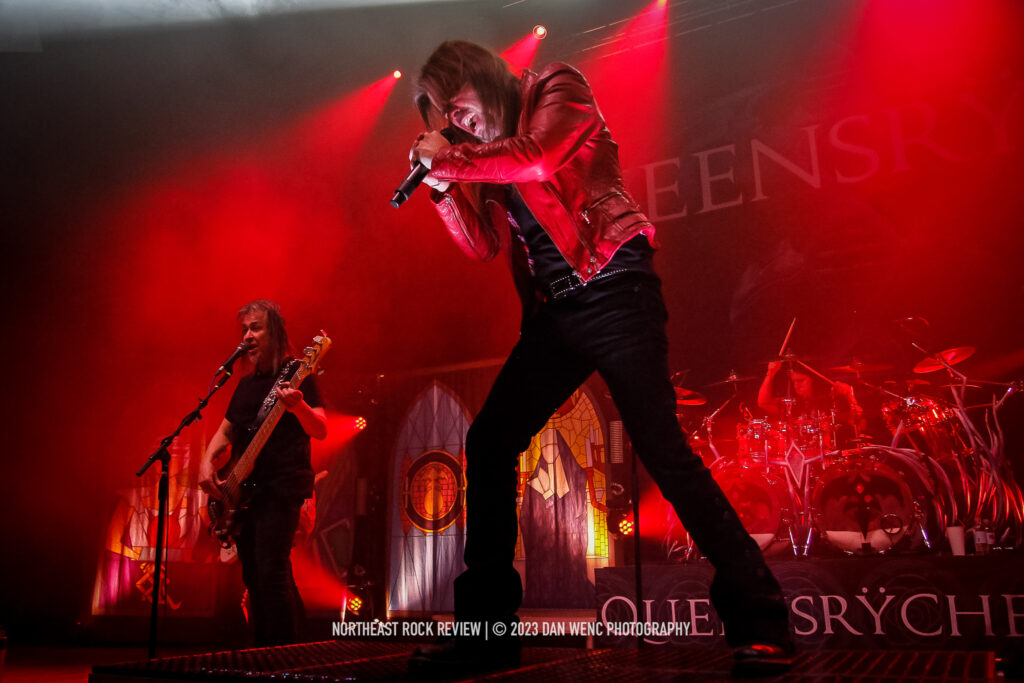 WORCESTER, Mass. – Queensrÿche on the road for 2023 in support of their latest studio album, Digital Noise Alliance. The supporting musical entourage that would accompany this tour was Trauma and Marty Friedman. The night was a mix of various metal genres, Trauma with thrash and Marty Friedman with a melodic instrumental guitar show, along with his supporting band. The Queensrÿche set would present an assortment of new music and long time classics.
Maybe you have or have not heard of Trauma before. If you haven't, you might have been left wondering if they were a new and up and coming band fortunate to open for Queensrÿche on this tour. If you thought that, you would be incorrect.
Trauma was supporting their fourth studio album Awakening, which was released in September 2022. Another tidbit on Trauma was that they have been around since 1981, one of the original thrash metal bands along side of Exodus, Metallica, and Testament, to trail-blaze the style of thrash metal. Trauma's original bassist was none other than the late/legendary Cliff Burton of Metallica.
The group's current line-up consists of singer Brian Allen (who replaced original vocalist Donny Hillier, who passed away in 2020), Steve Robello on guitar, Joe Fraulob on guitar, Michael Spencer on bass, and Kris Gustofson on drums.
Trauma brought the old-school thrash vibe with a six song set to set the mood for the night. The crowd filed in,  all attention was to Trauma on the Palladium stage. Check them out, Trauma is all about the old school trash metal sound. Trauma put on an entertaining set. Visit Trauma's web page for more: https://www.traumametal.com
TRAUMA photo gallery

Next up was Marty Friedman, the accomplished guitarist who comes from Megadeth fame as well as his own successful solo career. Friedman had tenure with Megadeth from 1990 with the Rust In Peace album, through all of the albums in between, up to the 1999, Risk album.
Friedman took center stage and made his guitar sing and the crowd applaud. Friedman would put on a seven song instrumental set of his own works, with a hint of of Megadeth's "Tornado of Souls."
MARTY FRIEDMAN photo gallery

Queensrÿche had just come off of 2022 as a supporting band for Judas Priest with a lengthy tour run. During that time, Queensrÿche had managed to put together their latest album, Digital Noise Alliance, the sixteenth studio album in the band's discography.
This would be my tenth time, since 1991, that I have seen Queensrÿche perform live. Seven of those times were with Todd La Torre on vocals. Queensrÿche live never disappoints. The albums that Queensryche have put out over the past several years with LaTorre on vocals has been top quality work.
Leading up to the show I had been hearing things online about the setlist and that it would mostly contain a lot of new material. Honestly, I had a little concern, only because, of course I wanted to hear all the classics. I had listened to the new album and it is excellent. I thought the band did a great job curating this setlist for this night, there was something for everyone, and the new stuff would rock the house.
To start the night was a pre-recorded track of Pantera's "Walk", the pre-performance energy built up in The Palladium. Queensrÿche took to the stage, opening with "Behind the Walls" from the new album and "Don't Look Back" from LaTorre's 2013 inaugural Queensryche album. And then it was to 1984 for "Child of Fire" from The Warning album. Each song flowed very seamlessly from new to old, the crowd seemed to enjoy it all as well.
LaTorre took a moment in between songs to speak to the crowd, he did say that they would be playing new songs from the new album and that this tour was geared towards promoting the Digital Noise Alliance album. Rightfully so. This is an album worthy of delivering to the fans live. It was one of those nights that was memorable, where you can say I heard those new songs for the first time this night. Just like I can say that I heard the new songs from the Empire album back in 1991.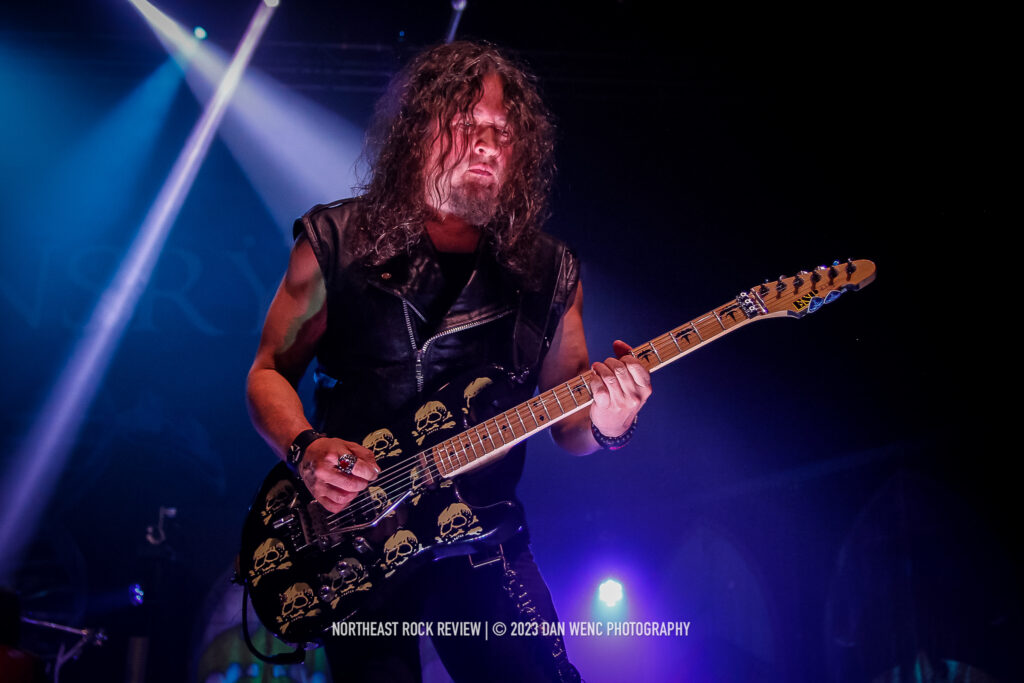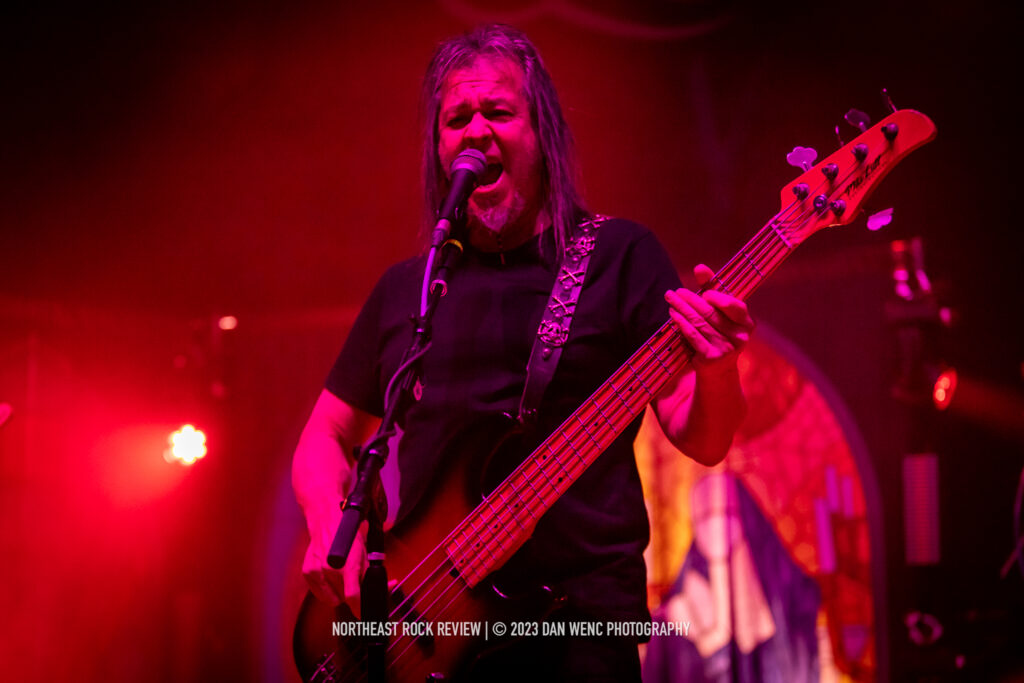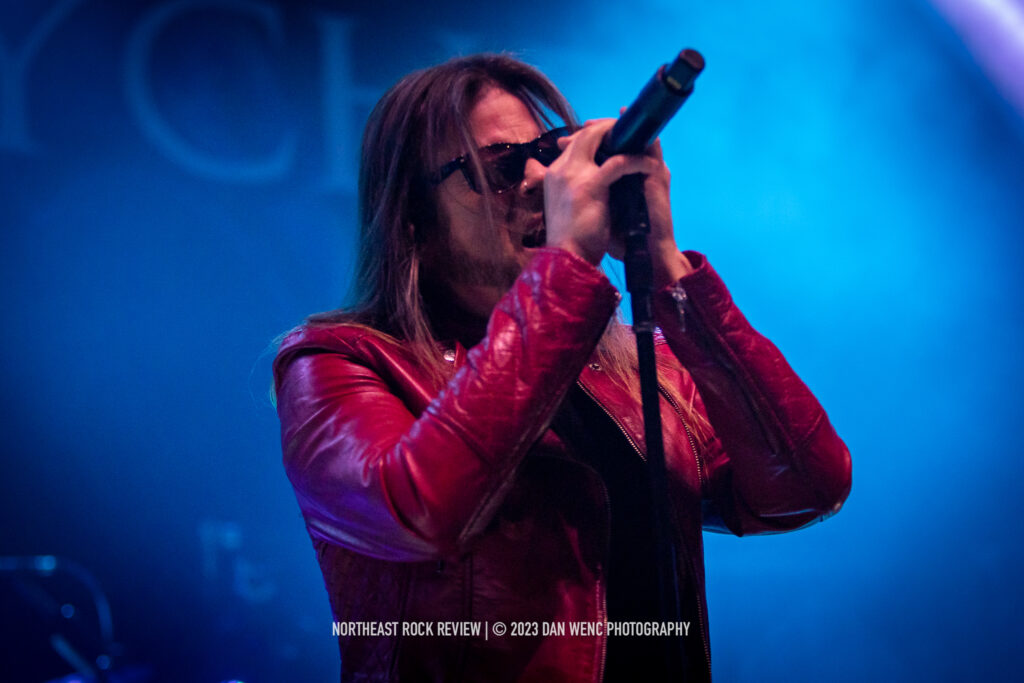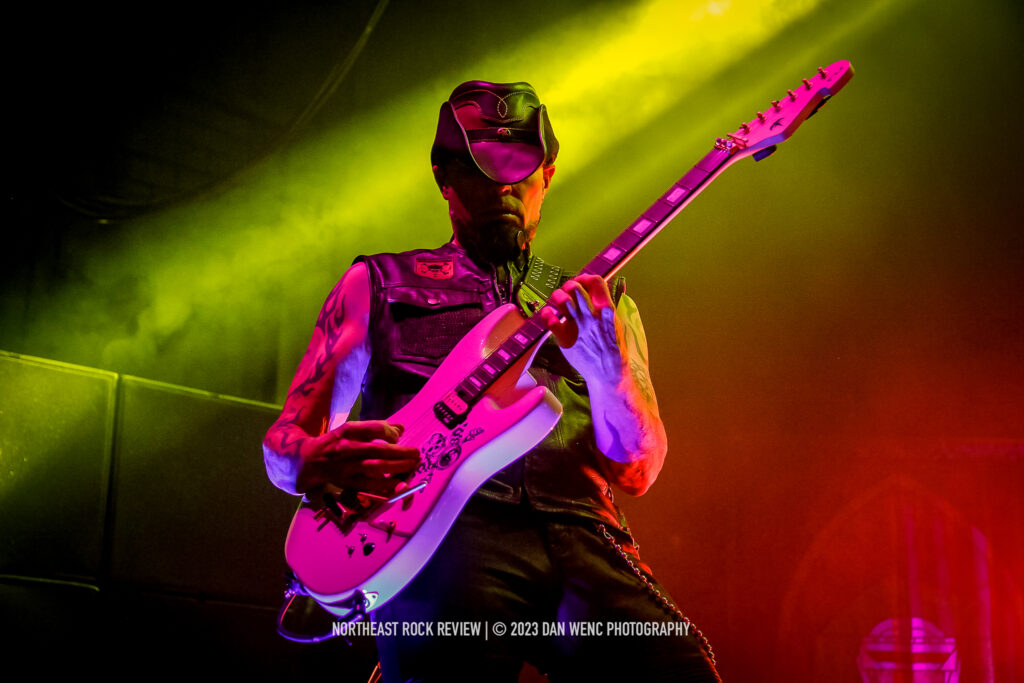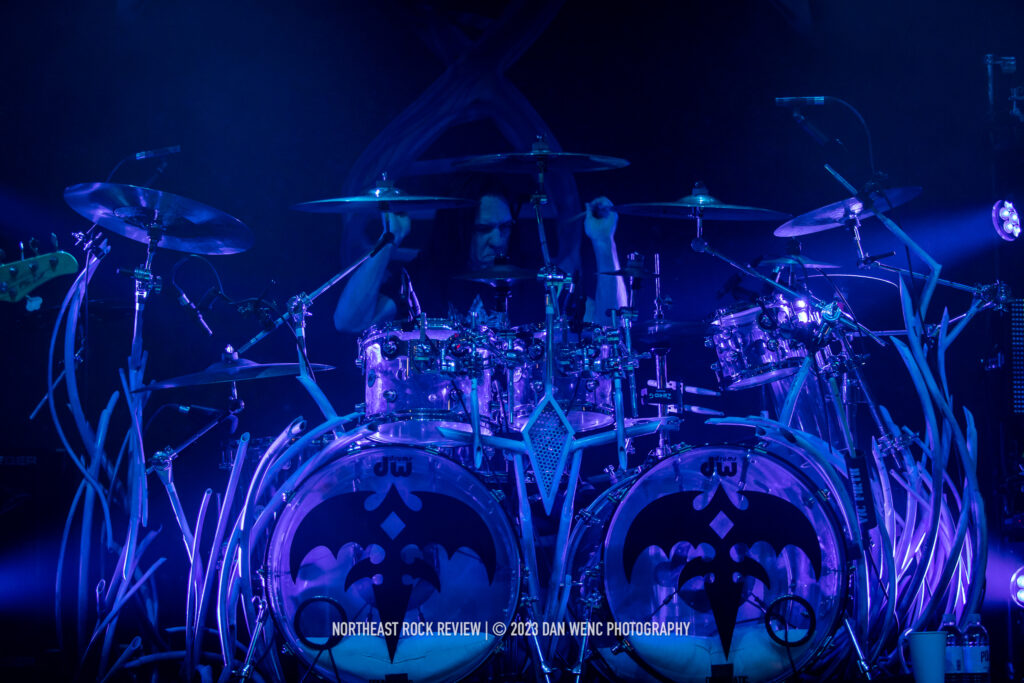 Queensrÿche of today is Michael Wilton (guitar), Eddie Jackson (bass), Todd LaTorre (vocals), Mike Stone (guitar) and Casey Grillo (drums).
The set continued along with "En Force", "Spreading the Disease," "In Extremis," from DNA, "Light-Years" from The Verdict and "Sic Death" from DNA.
Introducing another new song from DNA album, LaTorre took a moment to prepare the crowd that they were going to slow things down quite a bit with a new song, "Forest." LaTorre explained the story behind the song, as it had to do with the feeling of losing a parent. This was a good song and has a good sound to it. I would equate it to a modern day alternative to "Silent Lucidity."
The later part of the set included "Jet City Woman," "Empire," "My Empty Room," and "Eyes of a Stranger."
Concluding a very brief encore the band returned to the stage and closed out the night with three more, "Deliverance," "Queen of the Reich," and "Roads to Madness," which LaTorre said that had not been played live since 1985.
It was nother great night of Queensrÿche in Worcester. A perfect blend of material from the Digital Noise Alliance, Condition Human and Queensryche albums, intertwined with a perfect balance of choice selections of timeless Rÿche classics. As much as I thought would miss out on hearing the usual songs, I didn't miss it at all. I've heard them live before. Being my tenth time seeing this band live, this was a fresh set. Well done!
Queensrÿche will still be out on the road for a good portion of 2023, catch them at a city near you. For more on Queensrÿche, new music and tour dates, visit: http://www.queensrycheofficial.com
QUEENSRŸCHE photo gallery