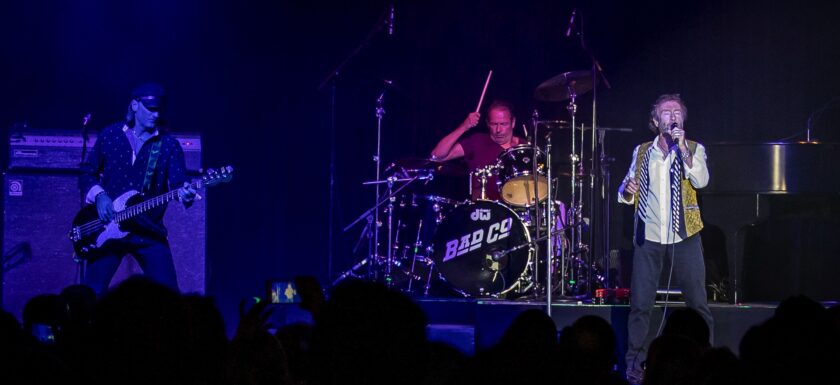 BAD COMPANY
Twin River Casino & Event Center
Lincoln, Rhode Island
August 23, 2019
Photos & Review by Dan Wenc
A night of Bad Company was on tap at the Twin River Casino Event Center in Lincoln, Rhode Island. First up, was a short performance by Steve Rodgers, son of Bad Company front man, Paul Rodgers.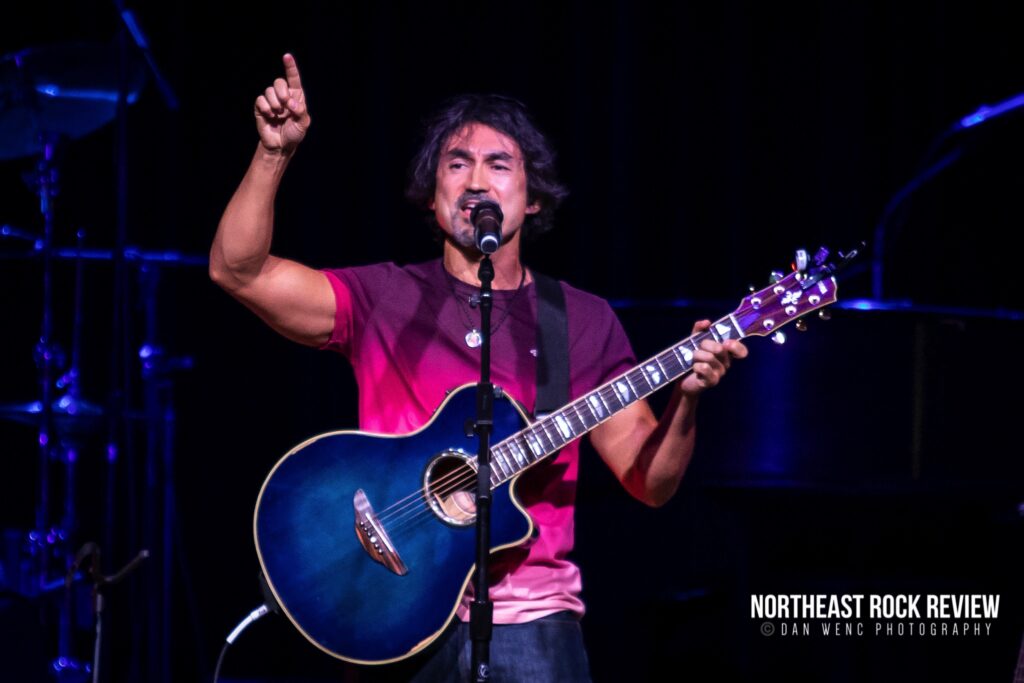 Steve Rodgers opened the night with a light, acoustic set of his original songs, setting the musical mood for the night. Steve said that ever since he was  little he had always wanted to go on the road with his father and Bad Company. For his last number, he put the guitar down, and performed only with his voice and the rythimic clap from the audience.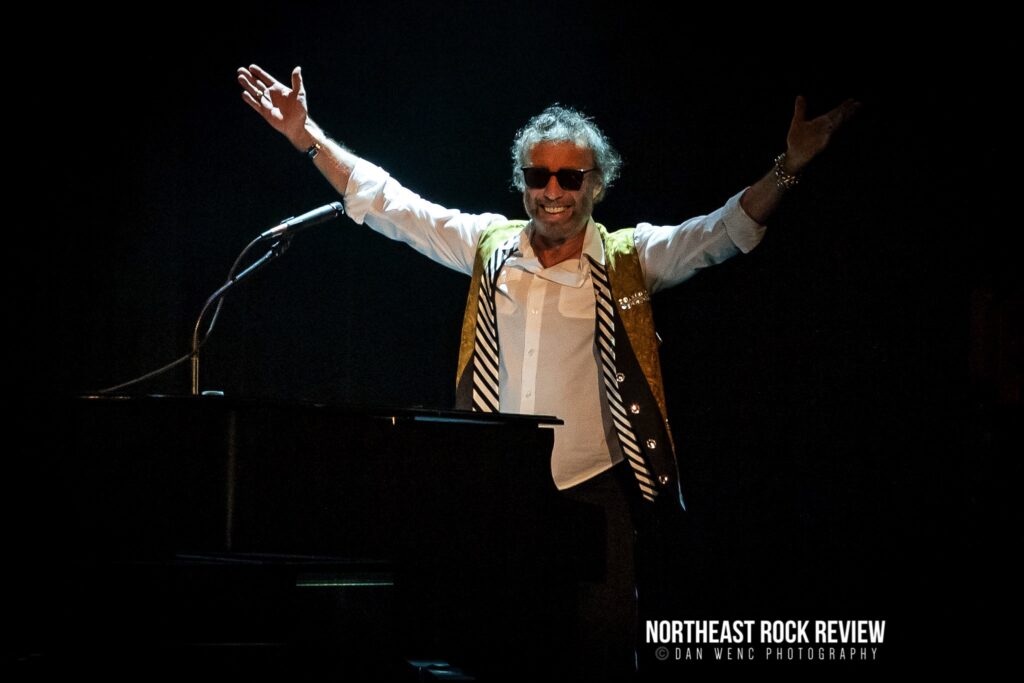 Then it was time for Bad Company to take the stage. The music began, the audience rose to their feet to praise the sound and voice of Bad Company, Paul Rodgers as he took his place standing behind a grand piano. Arms extended into the air as to receive the crowd's energy, wearing sunglasses and a smile.
The night kicked off with "Run With The Pack". Next up was "Can't Get Enough", which brought the legendary vocalist from behind the piano and down to center stage. Rodgers sang with smiles, and appeared to be having as good a time as the audience was having that evening. The nights set continued on with "Feel Like Makin' Love", "Movin' On" and a cover from The Coasters, "Young Blood".
Bad Company was established in 1973, after Paul Rodgers was in the band Free. The nights set included the Free, Rock anthem, "All Right Now".
Original Bad Company members in 2019, are Paul Rodgers (vocals) and Simon Kirke (drums). On guitar was Howard Leese, who performed with Heart for 23 years, and has been playing with Bad Company since 2008. Leese took the lead vocals on the performance of "All Along the Watchtower". On bass was Todd Ronning.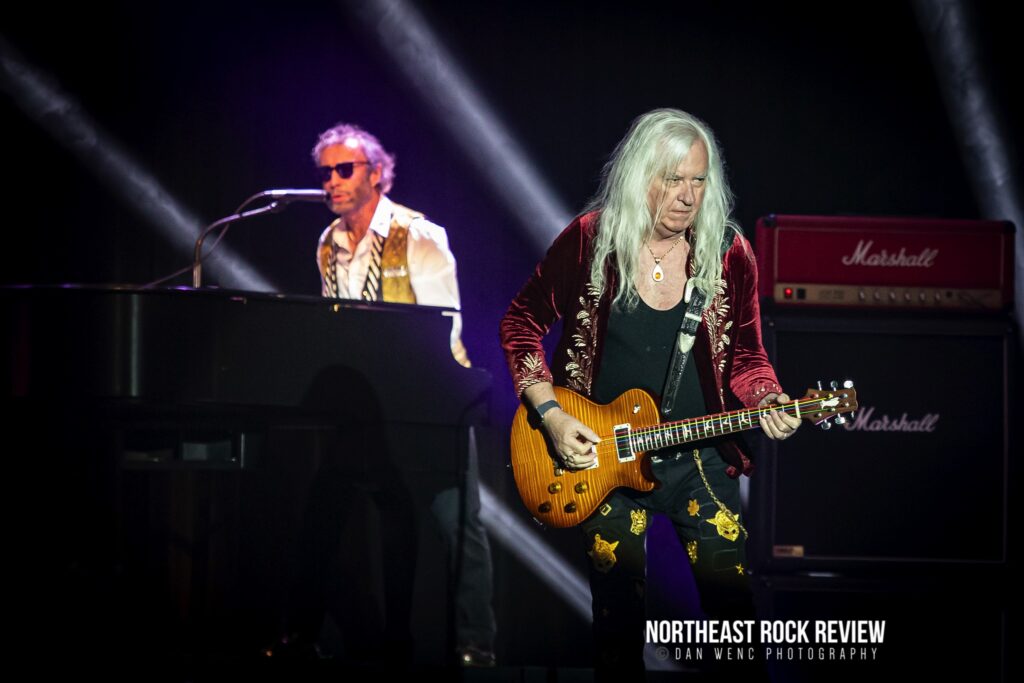 The audience remained standing for the entire show. There were no dull moments. Just a night of great music and celebration of another classic band that has transcended decades of music, still out performing and filling venues all over the world. Bad Company is one of those legendary bands to emerge from the 70's rock era.  One of many bands that created a signature sound and classic songs, paving the way for the future of rock n' roll in an evolving time.  Watching a band such as Bad Company is a memorable experience, to watch and listen to these musicians still performing the timeless classics decades later.
The night closed out with "Rock n' Roll Fantasy". A most fitting conclusion to the end of the night, a song that was descriptive of what the night was all about.  After all, aren't we all wanting to be part of the rock n' roll fantasy.
BAD COMPANY Photo Gallery
Bad Company Set List:
– Run With The Pack
– Can't Get Enough
– Live for the Music
– Feel Like Makin' Love
– Movin' On
– Young Blood (Cover – The Coasters)
– Gone, Gone, Gone
– All Because of You
– Seagull
– Ready for Love
– All Along the Watchtower (Cover – Bob Dylan)
– Shooting Star
– Bad Company
– Free (Cover – Free)
– Rock n' Roll Fantasy
For More Info on Bad Company, visit: https://www.badcompany.com
For More on Steve Rodgers, visit: https://steverodgersmusic.com