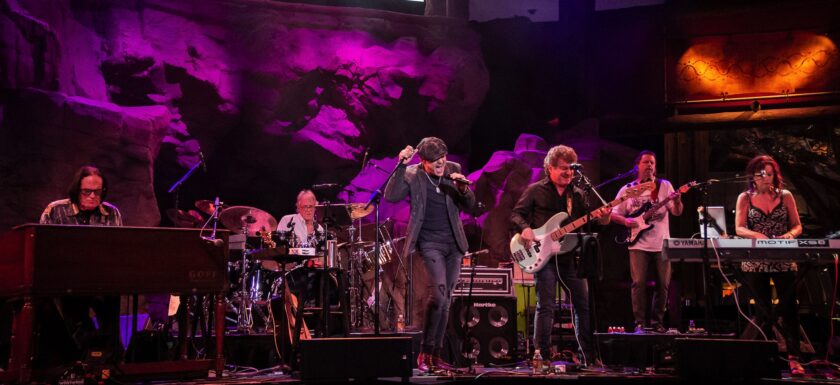 AMBROSIA
Mohegan Sun Wolf Den
Uncasville, Connecticut
August 29, 2019
Photos & Review by Dan Wenc
Some call it Yacht Rock. Others might call it the music that bridged two decades in popular music. In the 21st century, it is referred to as Yacht Rock. Regardless, between 1975 and 1980 Ambrosia was a mainstay on radio and popular music and five Top 40 singles to their name at that time, along with five Grammy nominations. "Yacht Rock" has become a thing over the past several years and Ambrosia is one of those bands that keeps the yacht afloat, with their popularity in that category. Just turn on any Yacht Rock radio or streaming station. Ambrosia might just be Captains of the Yacht, they are a perfect mix of progressive rock meets light rock and most enjoyable to watch perform live. Beyond their window of popularity, the songs have sustained and have become iconic pieces of music from that time and can still be heard some 40 years later. Ambrosia's timeless classics are part of the soundtrack collection that defined the late 70's and well into the 1980's.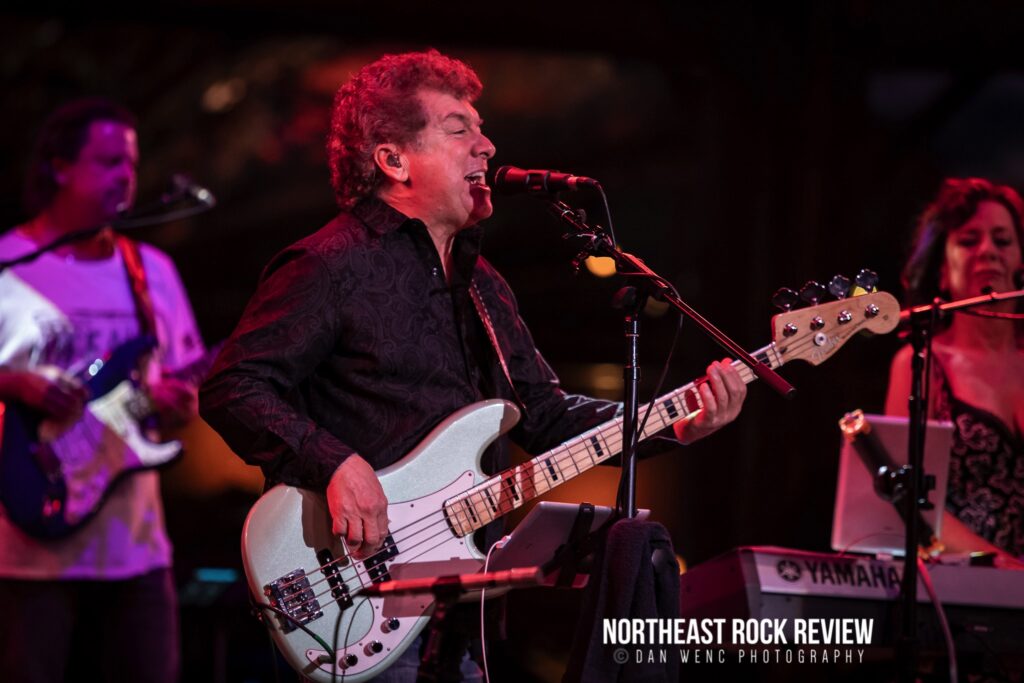 1978 marked their biggest pop breakthrough with their first Gold single "How Much I Feel" from the album, Life Beyond L. A., a No. 3 hit on the Billboard Hot 100.
The current lineup consists of three original members, in addition to guitarist, Doug Jackson, Mary Harris on keyboards and vocals, and Ken Stage on lead vocals and acoustic guitar. The original members are  Joe Puerta on bass and vocals, Christopher North on keyboards and Burleigh Drummond on drums.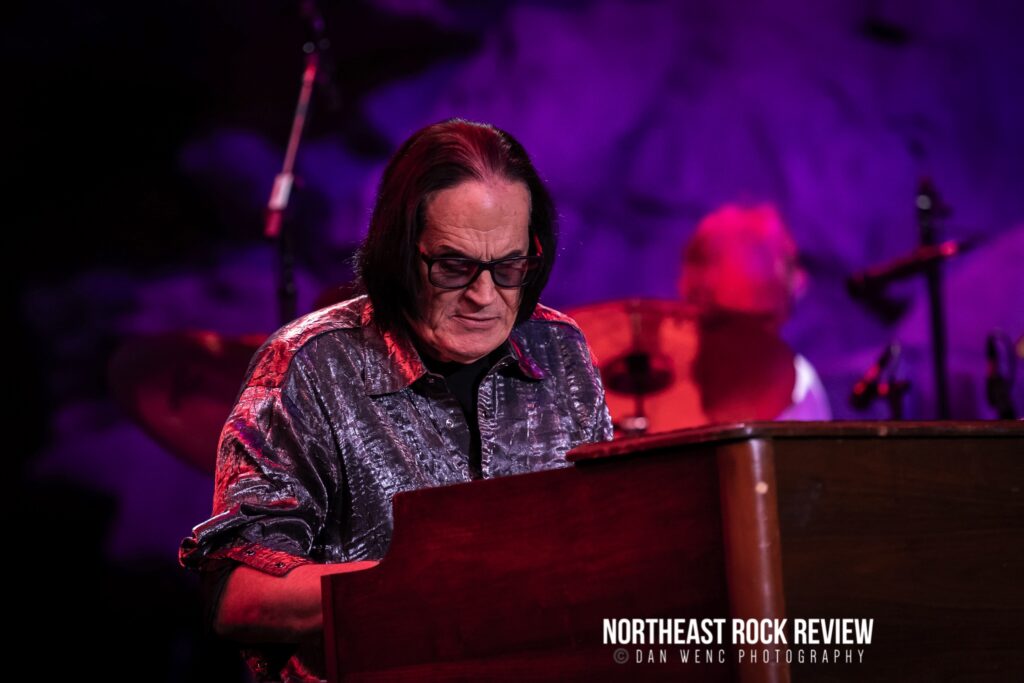 Ambrosia is still out on the road entertaining the long time fans, along with working to make new fans also. This night it was a free show at the Wolf Den, situated in the heart of the casino at Mohegan Sun. Many gathered in the Wolf Den for the performance. But those who didn't make it into the Wolf Den, or at the gaming tables, were graced with a song set that rang familiar with many of the songs of years past.
The set kicked off with "Magical Mystery Tour", The Beatles cover song. In 1976, Ambrosia recorded this song for the 1976 musical documentary All This and World War II. Ambrosia's version of "Magical Mystery Tour" scored a Top 40 hit and has been a staple of their live shows ever since.
The stage was set with Christopher North on the left side, with his Hammond Organ which complimented that 70's rock sound, which was even more pronounced that hearing it on an album.  And on the right of the stage was Mary Harris on keyboards and backing vocals.
The setlist even included a cover performance of Stevie Wonder's "Higher Ground".
Bassist / vocalist, Joe Puerta did mention the designation, "Yacht Rock", throughout the night, at one time telling the audience to imagine yourself on your yacht and this song comes on… and going right into "How Much You Feel".
Puerta talked about the time that Bruce Hornsby was once in Ambrosia, but had set off to pursue his own solo career. The band performed a cover of Bruce Hornsby & The Range,, "The Way It Is". Bruce Hornsby was in the band for a stint in 1983 on keyboard and vocals.  Joe Puerta was also a bassist in Bruce Hornsby & The Range, and had played on many of the early albums. Puerta was even a member of Sheena Easton's touring band from 1983 through 1985. Puerta was something to watch and listen to perform. His calm and comfortable stage presence and smooth, soothing vocals and was also impressive to watch play bass. The band overall sounded crisp and was a joy to watch.
There was even a brief drum solo by Burleigh Drummond. Which concluded with the rest of the band coming back to the stage, each in rhythm playing their own cowbell or percussion instrument.
Then there was the moment in the night where they performed "The Biggest Part of Me", a song that was nominated for 3 Grammy Awards. A song that got people up to dancing in the middle of the Wolf Den.
It was 90 minute set that breezed right through with classics, covers and overall good time. The night concluded with a cover of Led Zepplin's "Rock n Roll".  Check out Ambrosia on tour if they are coming to a city near you.
For More on Ambrosia, news and tour dates, visit www.ambrosialive.net
For More Info and Schedule of Events at Mohegan Sun, visit: https://mohegansun.com