SEBASTIAN BACH
30th Anniversary Tour
The Palace Theatre
Stafford Springs, Connecticut
September 8, 2019
Photos & Review by Tom Bogus
Legendary 80's Heavy Metal vocalist Sebastian Bach brought his 30th Anniversary tour to the completely SOLD OUT, "The Palace Theater" in Stafford Springs, Connecticut on September 6th. This tour was to celebrate the release of Skid Row's first LP, which went 5X platinum in the USA, 5X platinum in Canada, Platinum in Australia and Gold in Mexico.
Although Sebastian Bach announced an open invite for any of the former members of Skid Row to come and perform, he had not heard back from any of them. Sebastian's line up for the tour is Brent Woods (guitar), Rob De Luca (Bass) and Bobby Jarzombek (drums), which has been his normal line up since 2014.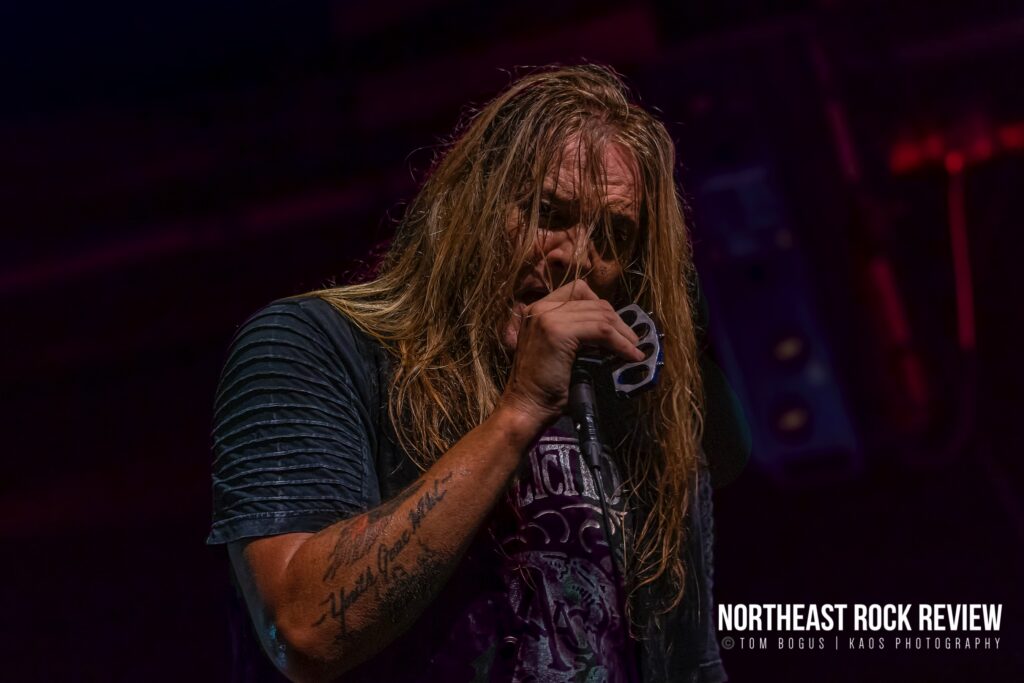 Supporting this Sebastian Bach tour is Canadian Heavy Metal band "Kobra and the Lotus". KATL started the night off with "Burn" a song off their pending new release "Evolution" which is slotted to drop this month on Sept. 20th 2019. They followed that up with "Velvet Roses" off of their "Prevail II" cd. The crowd really got into Kobra Paige's vocals and the guitar shreddings of Jasio Kulakowski and Ronny Gutierrez. The bands rhythm section comprised of bassist Brad Kennedy and drummer Marcus Lee kept things tight. KATL ended their energetic set with "Get the Fuck Out of Here" from their upcoming release.
KOBRA AND THE LOTUS Photo Gallery
Sebastian Bach and the rest of his band hit the stage at 9:05pm. They opened with "Tornado", followed by "Forever" and from there on they played all the songs as they were on the Album. When the set was halfway through, Sebastian said " Now, back in the day this is where you would turn the record over". Sebastian's band played every song flawlessly and his voice was sounding amazing. I swear I closed my eyes and it was 1989 all over again.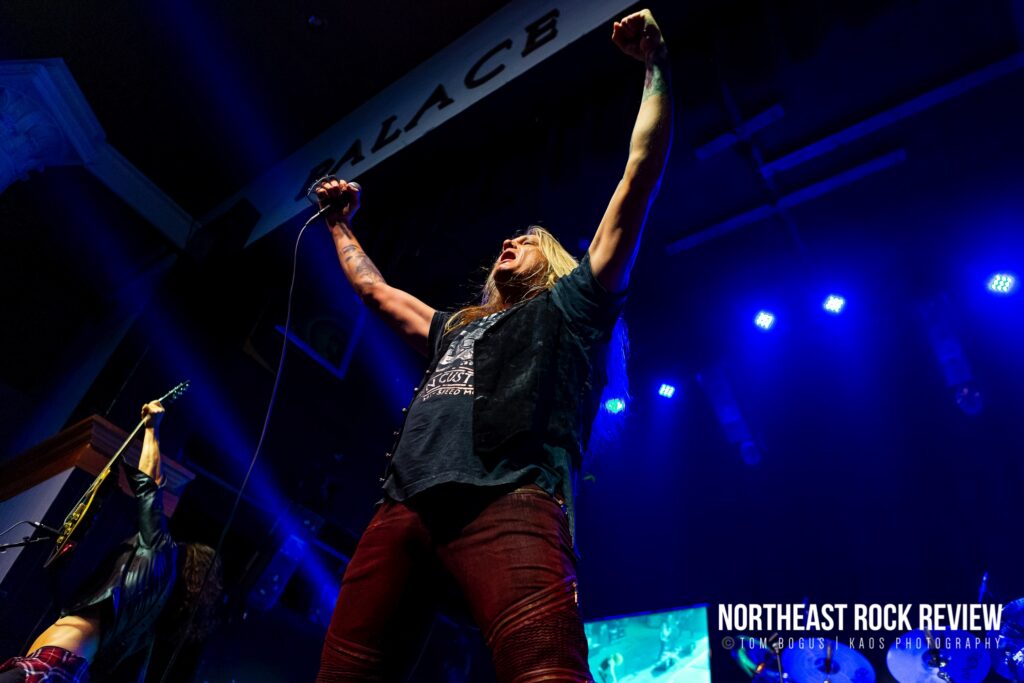 After finishing the second half of the album, the guys came back and did three encore songs. The first encore song was "Slave to the Grind" and the crowd went nuts. For the second encore song, Sebastian said "This was Dime's (Dimebag Daryl Abbott) favorite song", and played "In a Darken Room". This song was not on the setlist posted on the stage so I guess it was a spur of the moment decision. The final encore song was non other than "Monkey Business" from their 1991 release "Slave to the Grind".
I've seen Sebastian Bach perform several times over the years and I have to say this show has been the best yet, hands down. I was able to hang with Sebastian on his bus after the show and he was incredibly excited about the tour and loved the whole Stafford Springs crowd. If you are a Skid Row fan I recommend that you see this tour when it comes through your town.
SEBASTIAN BACH Photo Gallery
For more Sebastian Bach news, info and tour dates, visit: http://www.sebastianbach.com
Kobra and the Lotus
Setlist:
1- Burn
2- Velvet Roses
3- Liar
4- Circus
5- Let Me Love You
6- Thundersmith
7- Get the Fuck Out of Here.
Sebastian Bach
Setlist:
1- Tornado
2- Forever
3- Big Guns
4- Sweet Little Sister
5- Can't Stand the Heartache
6-Piece of Me
7- 18 and Life
8- Rattlesnake Shake
9- Youth Gone Wild
I0- Here I Am
11- Makin' a Mess
12- I Remember You
13- Midnight
Encore:
14- Slave to the Grind
15- In a Darkened Room
16- Monkey Business