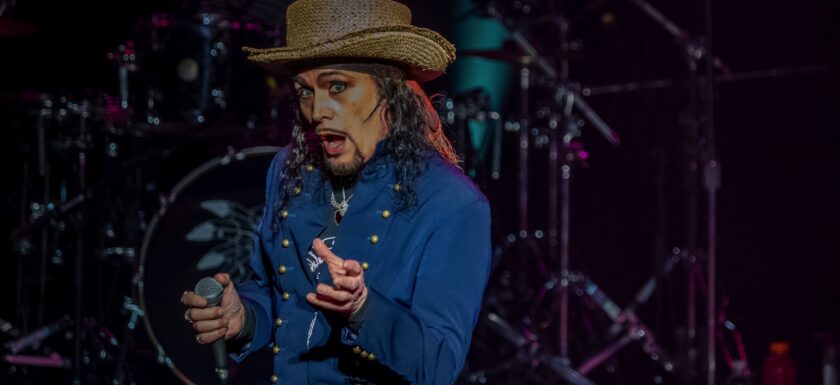 ADAM ANT
Fox Theater
Foxwoods Resort Casino,
Mashantucket, Connecticut
September 21, 2019
Photos & Review by Frank Piercy
On this night I was at the Fox Theater at Foxwoods Resort Casino. The agenda… to catch up with an up and coming band, the Glam Skanks and most importantly, to photograph and review the latest Adam Ant tour performing in the U.S.A. This time around Adam Ant would be performing the entire Friend or Foe album, his first true solo album that was released in 1982. Personally, I got this album after watching the video for the first single off of this album, a catchy lil ditty "Goody Two Shoes".
Surprisingly the first three songs of the setlist, 'Friend or Foe", "Something Girls" and "Place in the Country", were also the first three songs off of the record. As Adam came to the stage with a hop, skip and twist to the microphone the crowd went wild with people rising from their seats. My God, I wish I had this man's energy, and I am younger than he is. Adam looked like he was having fun tweaking our memories with these songs from our younger days.While Adam was spinning and side shuffling across the stage, behind him, were one of the boldest and most recognizable parts of his signature sound from across the years, two drum sets, sitting behind one is Andy Woodard and the other is the flamboyant Jola. There is no mistaking Adam Ants sound when these two get started, on bass is Joe Holweger, working a grueling set for a bassist. Then the twin guitar attack of AP Leach and Will Crewdson. The talented Adam has working with him on that stage is immeasurable, these musicians have worked for or in bands such as Fields of Nephilim, L7, Bryan Ferry, Celine Dion, Belinda Carlisle, and that's just some of them.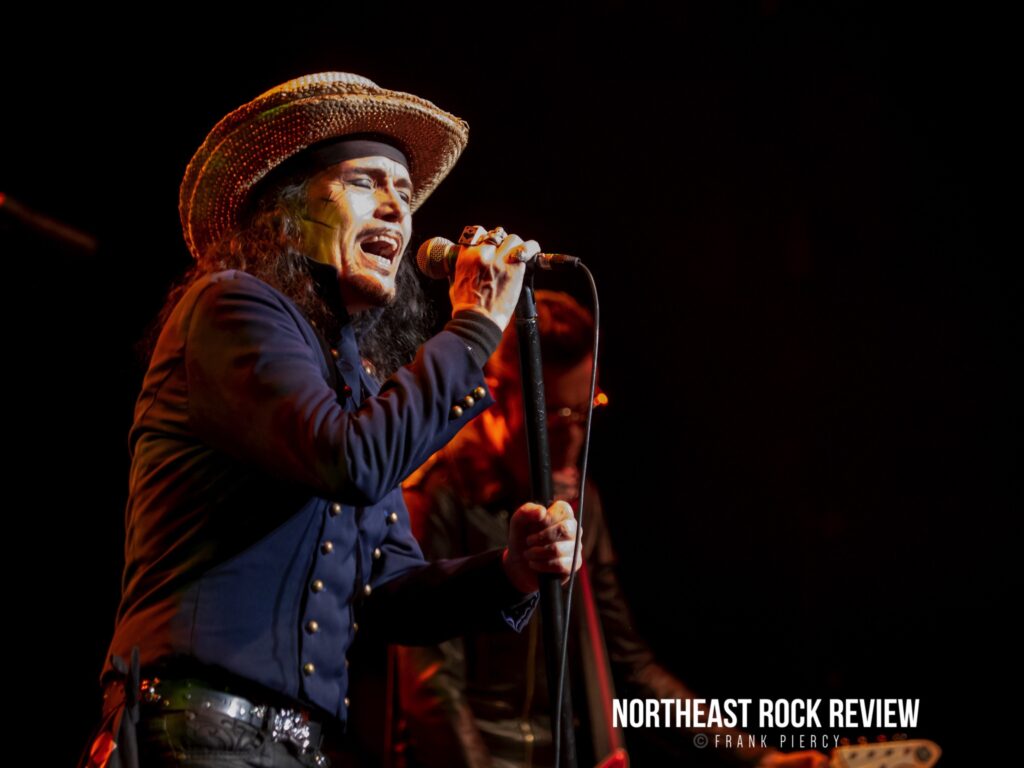 As Adam continues to attempt to make me dizzy from all of his spinning and twisting on stage, he continues on with "Desperate But Not Serious" and "Here Comes the Grump" before going into his version of the Doors classic, "Hello, I Love You", even I was singing along and swaying back and forth in my seat. Then it was the one song that everyone was waiting for. That one song from the album that was the first one on side 2 and peaked at #12 on the American Billboard Chart, "Goody Two Shoes". With that song everyone stood and sang along and tried to spin in their seats. Then it was into the next songs, "Crackpot History and the Right to Lie", "Made of Money" and "Cajun Twisters" the last two songs off of Friend or Foe were coming up. Then we were in for MORE! "Try This for Sighs" and "Man Called Marco" rounded out this part of the evening.
My God, how to describe this. I was 14 or 15 when this album came out and here I am, watching Adam Ant perform the whole album live. Granted it may be 35 years or so later, but damn it is still exhilarating, and he still is moving like he did then.
Once the album was finished, it was time to touch upon other songs from through out his career, songs like "Dog Eat Dog", "Kick!", "Antmusic", "Zerox", "Cartrouble", 'Ants Invasion", "Prince Charming", 'Lady/Fall In", "Kings of the Wild Frontier", "Beat My Guest", and "Stand and Deliver" from his Adam and The Ants days, interspersed with more of his solo material, like another crowd favorite, "Vive Le Rock", and "Strip".
25 songs. Twenty Five Freakin Songs…. An amazing setlist, especially when you consider most of todays younger artists wont push a set list longer then 13 to 15 songs. This shows the resiliency and appreciation for the fans of his music that Adam Ant must have.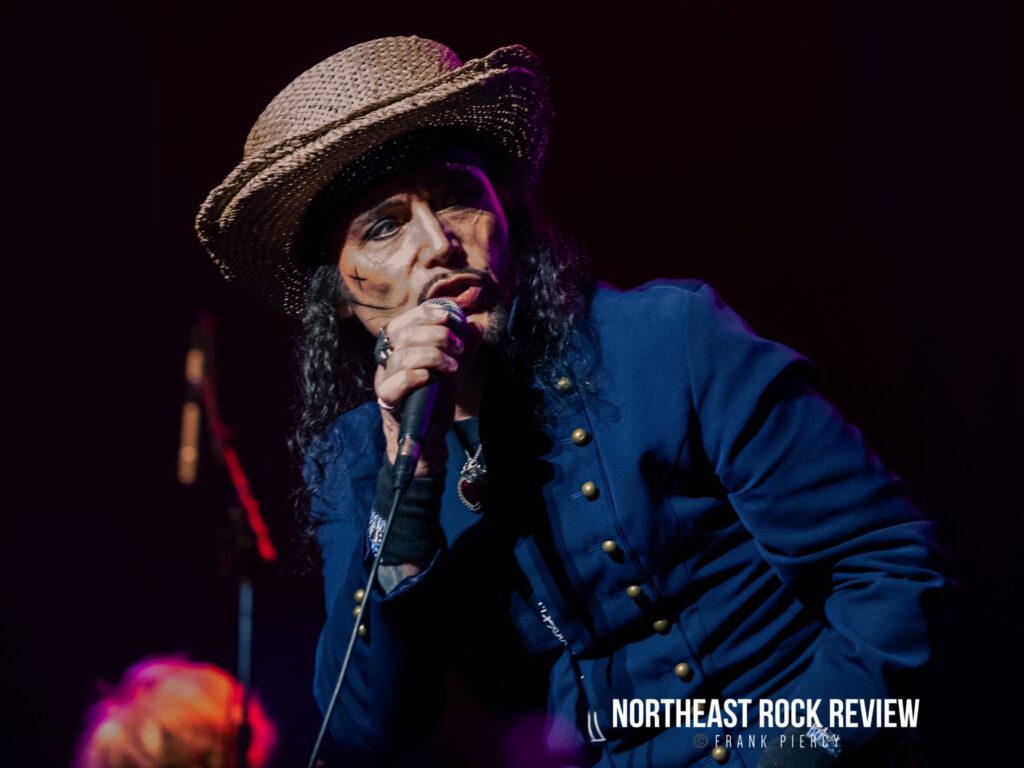 The evening wasn't done, as he continued on with an encore set of 3 more songs, "Press Darlings", "Red Scab" and "Physical (You're So).
This is the third time in 2 years, Adam Ant has been in my neck of the woods, there has never been a setlist less then 25 songs (including encore). Adam Ant does not stop moving through out the entire set. It is impressive, the time and the energy that he has put into this show. Unfortunately, his stop this year in Mashantucket is close to the end of his tour of the States and he has only a handful of dates left, so if your in Florida… go catch this show. You will not be disappointed, his performance is fantastic and the talent of the band is beautiful.
ADAM ANT Photo Gallery:
For More News, Tour Dates, Music & More, visit: http://www.adam-ant.com