SONS OF APOLLO
The Palladium
Worcester, Massachusetts
May 19, 2018
Photos & Review by Dan Wenc
It was the perfect storm in terms of musicianship. When certain ingredients are mixed together it can make for a wonderful thing. In 2017, the super group, Sons of Apollo was formed out of some of the best of the best musicians of this time. Sons of Apollo is comprised of Jeff Scott Soto (vocals), Ron "Bumblefoot" Thal (guitar), Billy Sheehan (bass), Derek Sherinian (keyboards) and Mike Portnoy on drums. Depending up on which one of these guys might be your favorite, there is no disputing that with any one of these players in a group, only good things will come. Put them all together, you have a prog-rock super group. Their debut album, Psychotic Symphony was released in October of 2017, which was produced by Portnoy and Sherinian.
Sons of Apollo rounded out their U.S. tour, with Worcester, Massachusetts as the second to last stop on the tour.  Sons of Apollo will be in Europe/UK, where they will be touring for a good portion of 2018.
The night started out with progressive metal band, Sifting and then the distinct guitar styling of Felix Martin taking the guitar in a new direction. Both enjoyable shows to watch as supporting acts.
The Greek God Apollo was known as the God of the Sun. Additionally, Apollo was known as the God of Music, Arts and Poetry. Each member of this penta-supergroup possess a vast experience in each of their skill set. This performance demonstrated that they have earned the right to be title themselves, Sons of Apollo, the God of Music.
The lights went down and on came Van Halen's "Intruder" to build the energy in the room. The black sheet came off of Portnoy's Tama kit, the Sons of Apollo backdrop rose up and the band took their spots and the night was on. The night kicked off with, "God of the Sun". Followed up with an album single, "Sign of the Time" and then "Divine Addiction".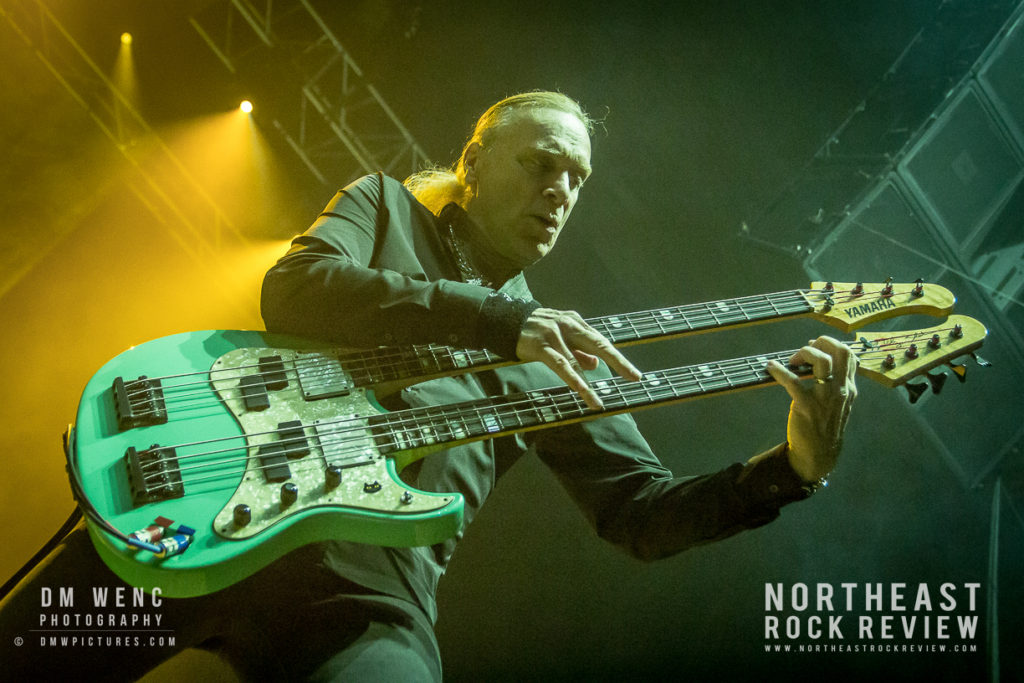 To see these individual musicians together on stage together was an amazing sight and musically pleasing to the ears. While this band has only been together since 2017, their superior talents and experience enable them to come together and perform with musical precision, as if they have been playing together for 30 years. Collectively this band has nearly 200 years of musical experience combined. It is no wonder they mesh well and make great music.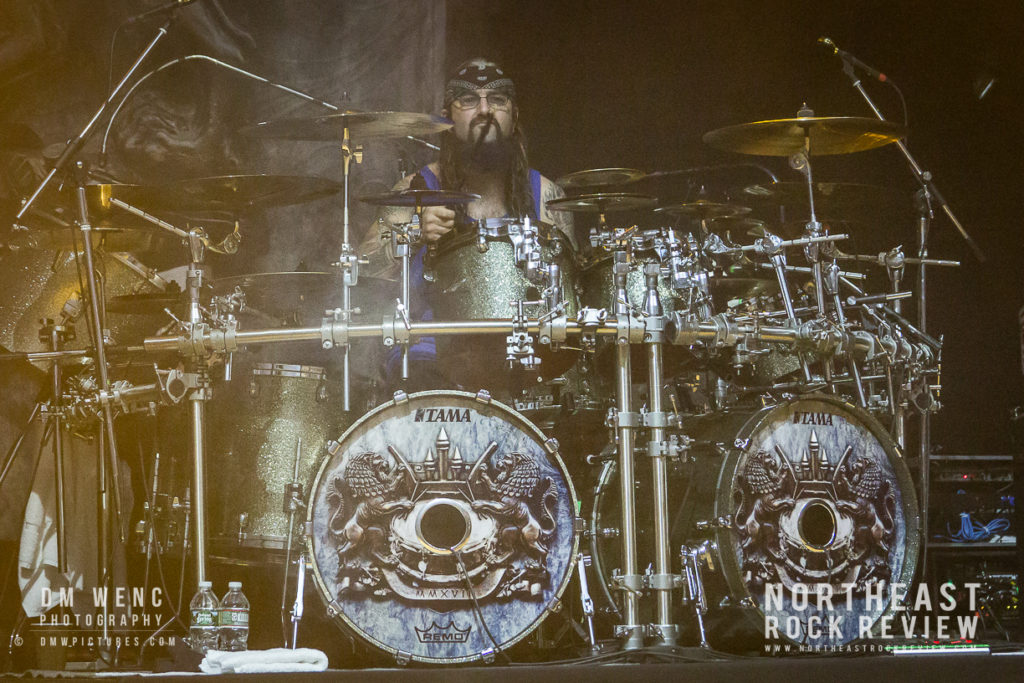 Billy Sheehan and Ron "Bumblefoot" Thal took to the stage in the best way that they could in such a group of this magnitude; both adorned with double neck bass / guitar. It was different, and something you never see. And these guys played to full potential. Both play with such intensity that you can feel their intensity just by watching them. Sheehan and Thal were an amazing combination and then throw in Derek Sherinian, whose keyboard were a perfect addition.
In addition to the Psychotic Symphony set list, they belted out two Dream Theater songs, "Just Let Me Breathe" and "Lines In The Sand".
Jeff Scott Soto's vocal abilities are a perfect match for this super group. Soto is an impressive front man, he took moments through the night to talk with the crowd. At the start of the show he actually pronounced Worcester correctly (typically pronounced by locals as Woosta, Wista and pronounced Worchester, Workester by non-locals). Soto did ask if he could just say Boston, to which the crowd responded, no and everyone kept with Worcester. Soto kept the mood light and fun, while he kept the music serious and on spot. He made sure everyone in the room had a great time.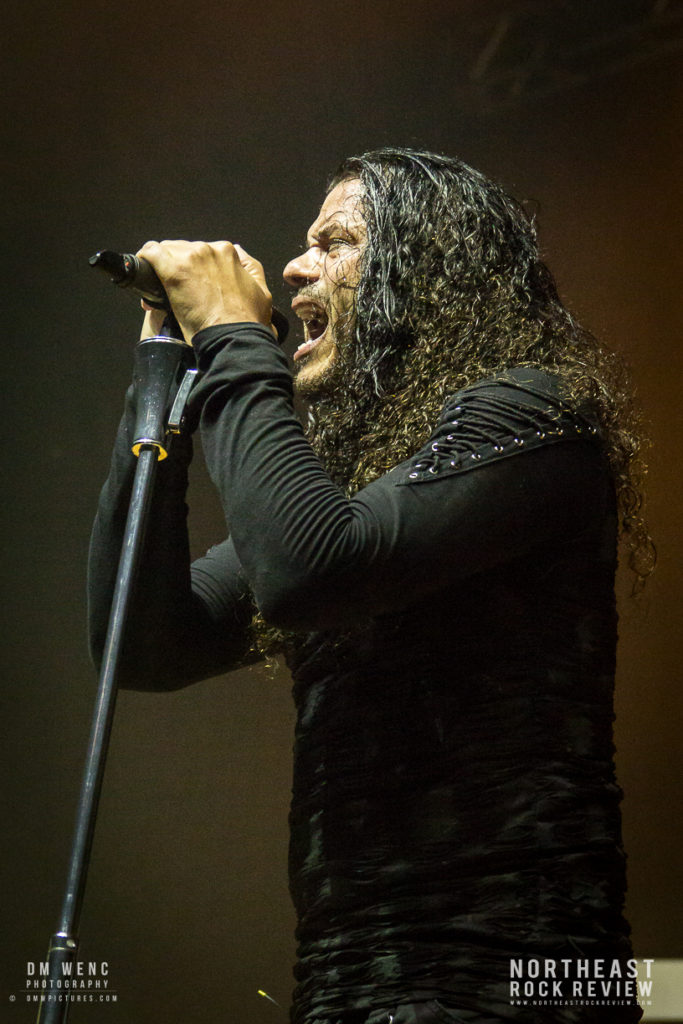 While we don't have enough room here to list all of Soto's vocal appearances and resume, its an impressive list of attributes to his name; it's no wonder he was chosen to be a part of this band. Soto has played with many groups, guest vocals in addition to his own discography. We have guitar solos, drum solos, bass solos… but a vocal solo. Yes, that's right, things are so good in Sons of Apollo that Soto pulled off a vocal solo, leading in with Queen covers "The Prophet Song" / "Save Me". Then right into an intense "Alive" from Psychotic Symphony.
Thal took the stage with Portnoy and Sherinian and tool the theme from "The Pink Panther" and made a rock n' roll moment out of it. Who else can pull that off?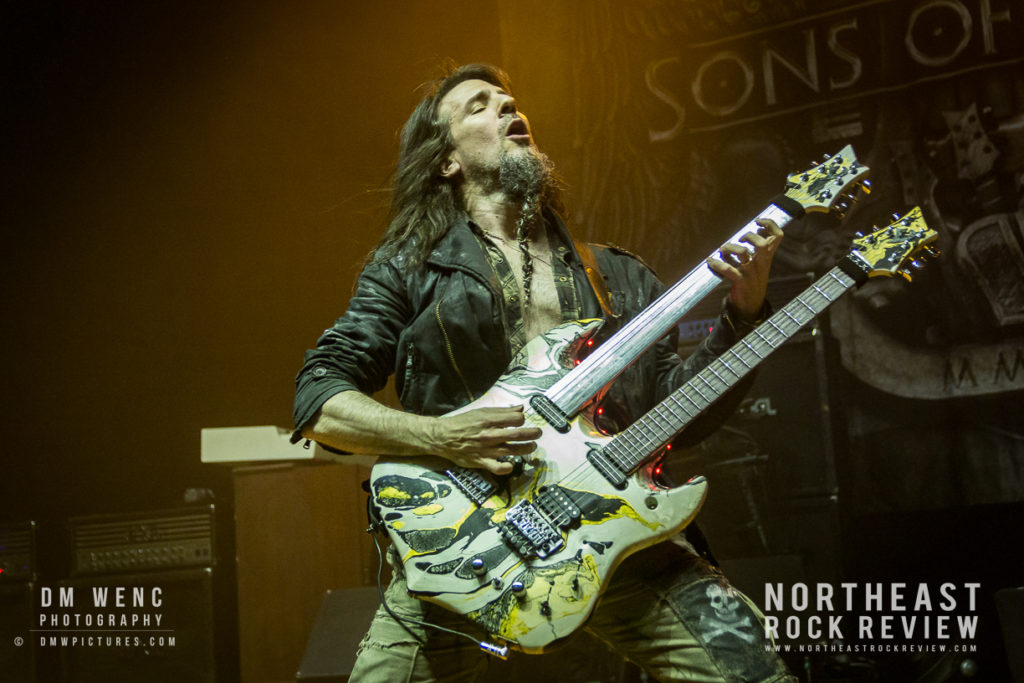 Then was "Opus Maximus", an almost 11 minute instrumental roller coaster ride. This was our highlight of the night. This work sets a new modern standard of progressive rock excellence. The drums, keyboards, bass and guitar combo of this arrangement is orchestral excellence.
The night was not short of musical spot lights, with Billy Sheehan and Derek Sherinian each with their own impressive solos. Sherinian set towards the back of the stage as if he was at master control of the night in between is impressive keyboard/amp set up.
In conclusion, the powerful highlights of the night from the set list were "God of The Sun", "Signs of the Time", "Alive" and "Opus Maximus", in addition to the individual solo performances.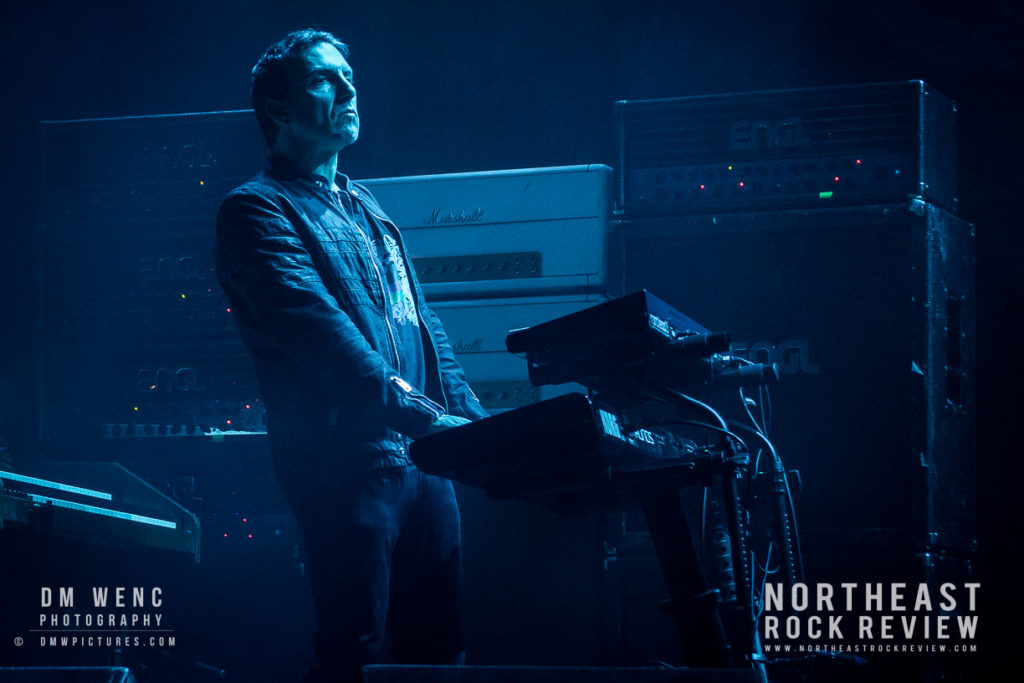 The night closed out with Van Halen's "And the Cradle Will Rock" and "Coming Home" from Psychotic Symphony. The entire night was an amazing display of musical excellence, and rare opportunity to see these guys play all together. Hopefully we will see more things to come in the future from this band, with new music and tours. Sad to say, if you missed out on this round of U.S. Tours, you are out of luck. Sons of Apollo will be in Europe/UK with a number of dates in 2018, check them out if they come to a city near you.
Photos: Sons of Apollo – Worcester, MA
For more on Sons of Apollo, visitwww.sonsofapollo.com
PURCHASE PSYCHOTIC SYMPHONY HERE: