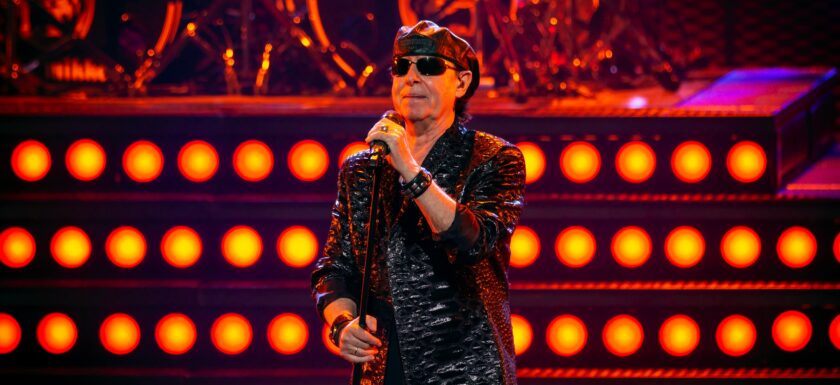 SCORPIONS
Foxwoods Casino
Mashantucket, Connecticut
September 9, 2022
Photos & Review by Tom Bogus
MASHANTUCKET, Conn. -The legendary German Hard Rock / Heavy Metal band, the Scorpions brought their Rock Believer tour to the Premier Theatre at Foxwoods Casino in support of their new release Rock Believer. The band's current lineup is: Rudolf Schenker (rhythm guitar, backing vocals) (1965–present), Klaus Meine (lead vocals) (1969–present), Matthias Jabs (lead guitar, backing vocals)(1978–present), Paweł Mąciwoda (bass guitar, backing vocals) (2003–present), Mikkey Dee (drums) (2016–present).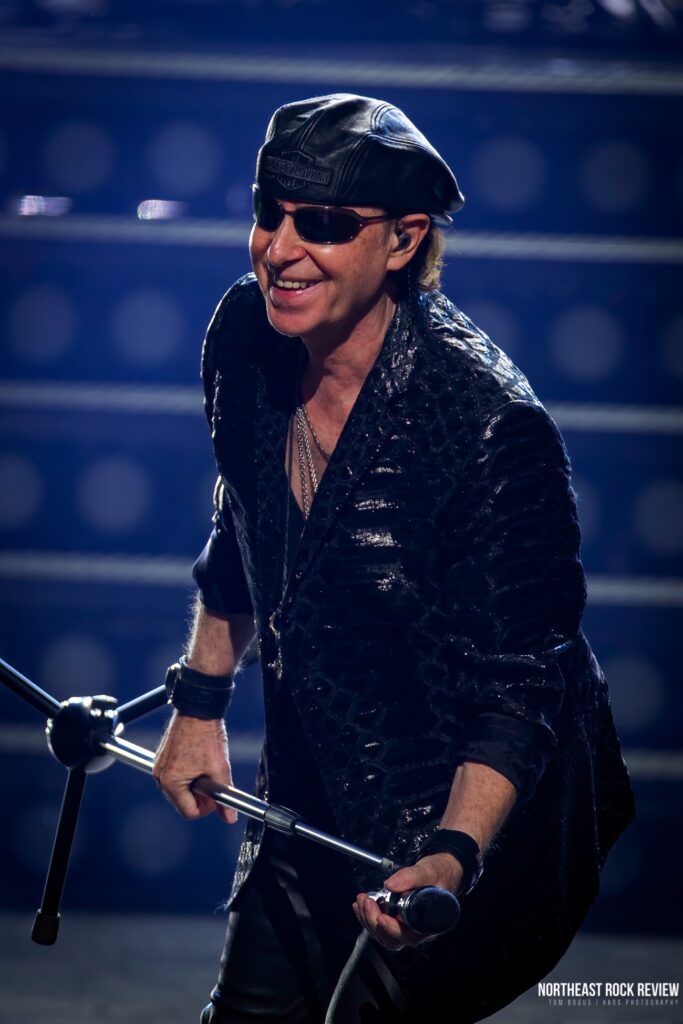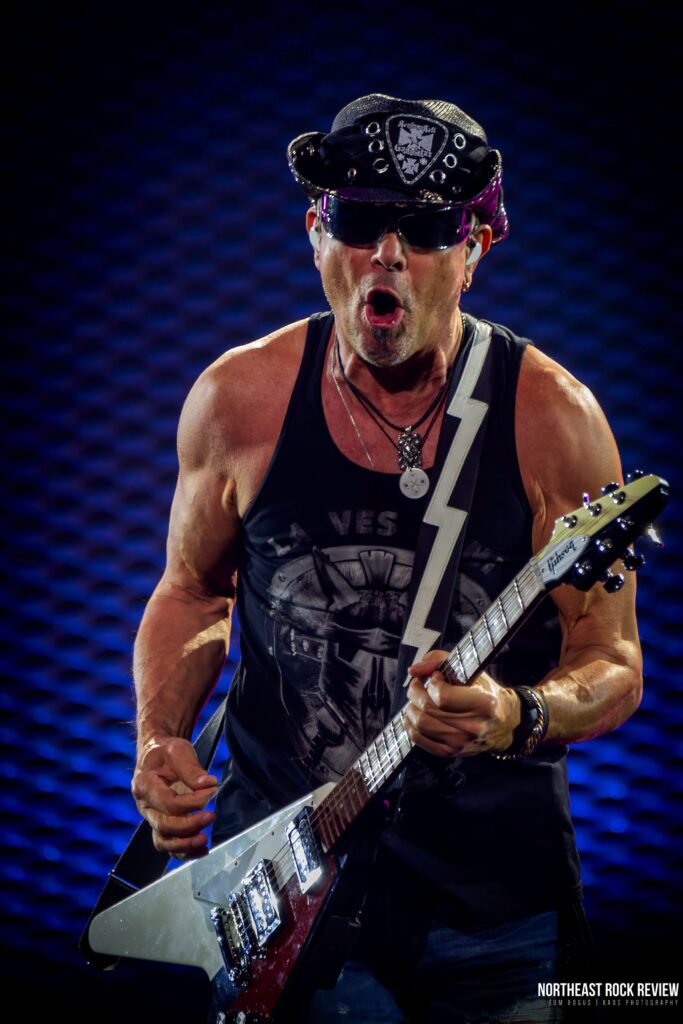 The band hit the stage with a brand new song "Gas in the Tank," from their current release Rock Believer (2022), and then following it up with two classics "Make it Real" and "The Zoo," both from Animal Magnetism (1980). I was quite amazed on how well singer Klaus Meine sounded on vocals. At 74 years old Klaus sounds better than many singers half his age. This is quite an amazing feat considering that he has been the singer for the Scorpions for over 53 years (since 1969).
Next up was "Coast to Coast," an instrumental from Lovedrive (1979) in which Klaus strapped on a guitar and rocked out with his bandmates. They then introduced two more new songs, "Seventh Sun" and "Peacemaker," from Rock Believer (2022) before hitting back with another deep cut with "Bad Boys Running Wild" from Love at First Sting (1984).
After playing "Delicate Dance" the guys decide to slow it down a little with "Send Me an Angel" and "Wind of Change," both from Crazy World (1990). The lyrics of "Wind of Change" had been changed to show their support for Ukraine. This was a powerful message considering Klaus Meine wrote the song after performing at the Moscow Music Peace Festival in August of 1989 and his experience leading up to the fall of the Berlin Wall in November 1989.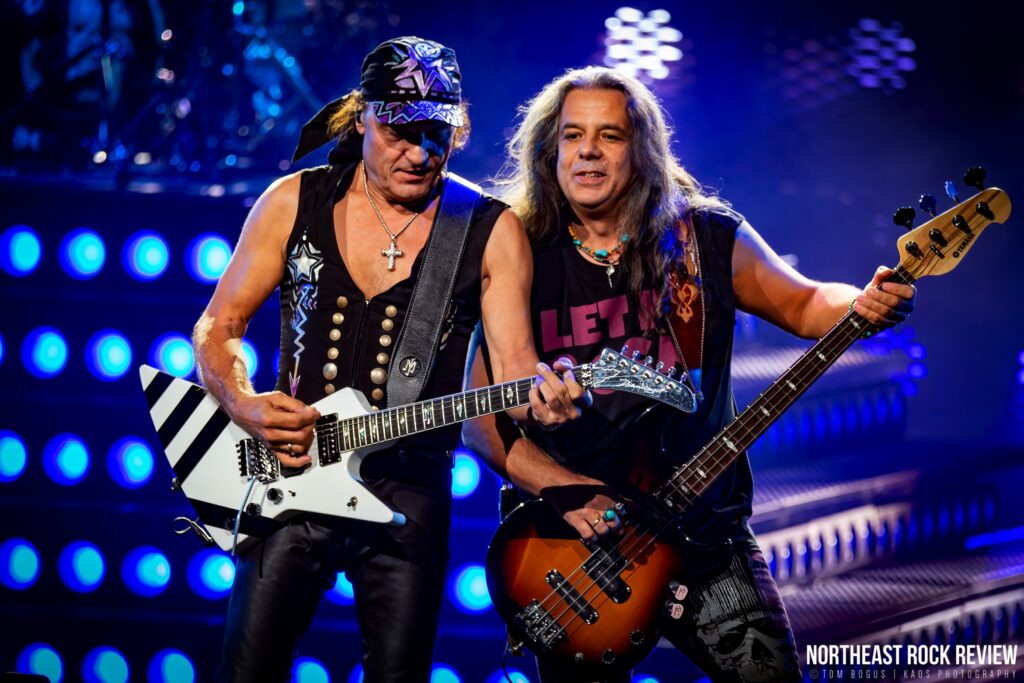 The band sped it back up with "Tease Me Please Me" and "Rock Believer." After that bassist Paweł Mąciwoda kicked into a bass solo with drummer Mikkey Dee backing him as the others left the stage. At the end of the bass solo Pawel left the stage as Mikkey continued on to do his drum solo. The full band returned to the stage for "Blackout" from Blackout (1982) and "Big City Nights" from Love at First Sting (1984) before taking their bows and leaving the stage. After a few minutes, the band came back out to close the night out with legendary classics "No One Like You" and "Rock You Like A Hurricane"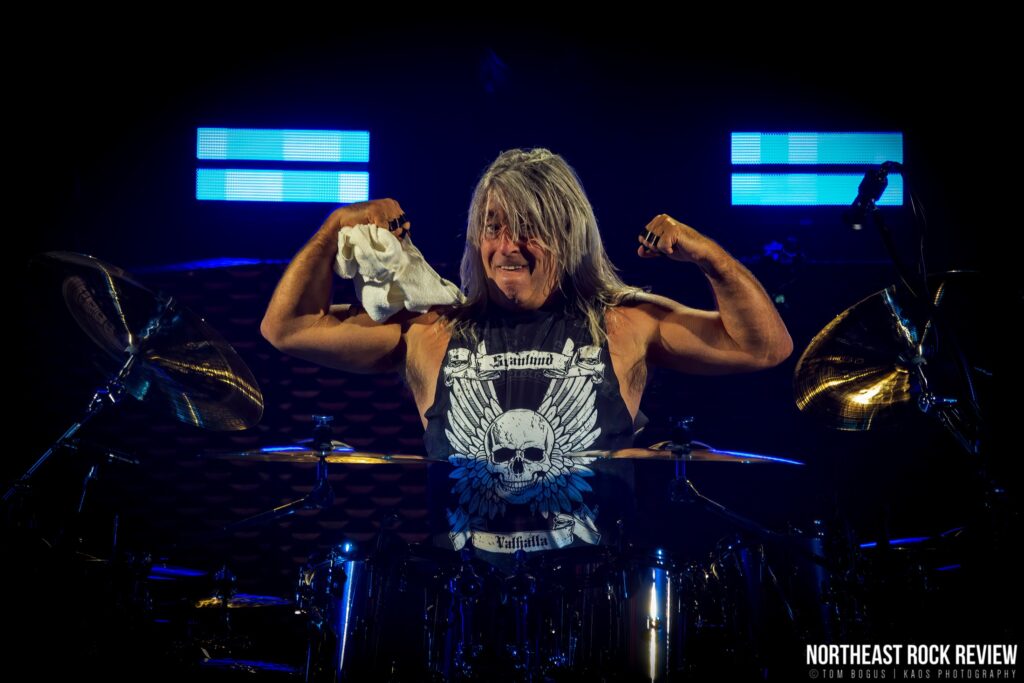 It truly amazes me that after 57 years the Scorpions are still writing good music and are performing great live shows. I was truly pleased with the stage setup, the lighting, the tv screens, the setlist and the performance. I hope these guys continue to tour because I'd love to see them again.
SCORPIONS photo gallery

Setlist:
Gas in the Tank
Make It Real
The Zoo
Coast to Coast (instrumental)
Seventh Sun
Peacemaker
Bad Boys Running Wild
Delicate Dance (instrumental)
Send Me an Angel
Wind of Change (with alternate lyrics about Ukraine)
Tease Me Please Me
Rock Believer
New Vision (bass and drum solo. Bass solo is called The Slot according to stage setlist)
Blackout
Big City Night
Encore;
No One Like You
Rock You Like a Hurricane