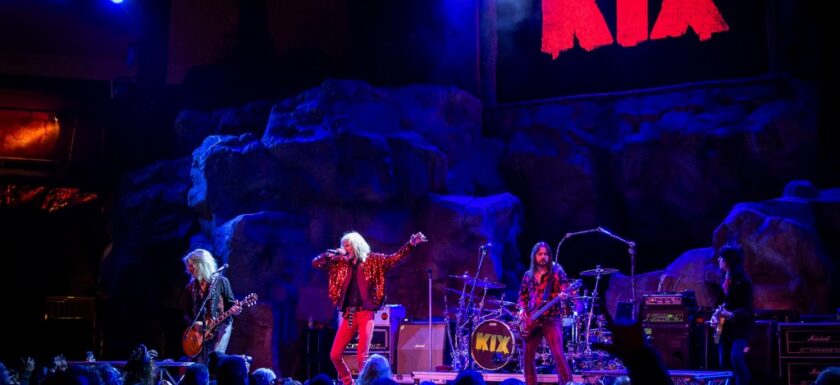 KIX
Mohegan Sun Casino
Wolf Den
Uncasville, Connecticut
March 25, 2022
Photos & Review by Dan Wenc
Uncasville, Conn. – KIX was back at it once again, brining their music stylings and high energy to the Mohegan Sun Casino Wolf Den. Like a rock and roll ritual, KIX generally makes an appearance at the Wolf Den around this time of the year. Due to the pandemic, it had been three years since the last KIX performance here.
Other Northeast Rock Review photographers have previously covered KIX performances at the Wolf Den. This would be my long overdue, first time seeing KIX live since April 8th 1989 at the Worcester Centrum, along with Britny Fox as they were opening up for RATT on the 'Reach for the Sky' tour. It has been a long time waiting to see them and hear the music of KIX live once again.
It was a Friday night and the Wolf Den was packed and ready for the show. KIX took the stage opening with "Midnite Dynamite", the from the 1985 self-titled album. Followed up with "Lie Like a Rug" from that same album.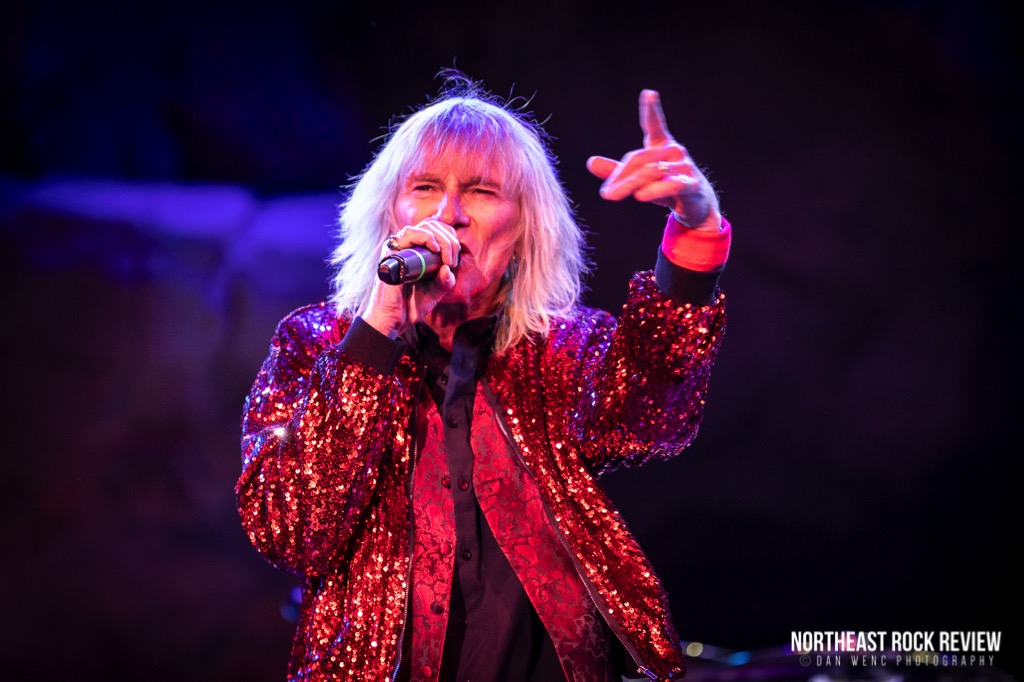 In between songs KIX frontman, Steve Whiteman disclosed to the crowd that he was battling a head cold. It wasn't just an intro to the next song. Whiteman would often take tissue breaks for the nose in between songs. Whiteman offered his used tissues  to the crowd for a souvenir, Whiteman's offer, (in jest, of course) had no takers. The announcement of his head cold was a fitting  introduction to the next song, "Scarlet Fever."
The show must go on, and it did. Whiteman pushed though and kept the performance and crowd interaction lively. You wouldn't have known that Whiteman was feeling under the weather, he sounded great all the way through the hour and a half, fifteen-song set. Whiteman traversed the stage back and forth with has sparkly red jacket and red jeans. The band sounded great and there was good energy on the stage. The night kept rolling along with KIX classics one right after another, with the crowd singing along. Whiteman would thank the crowd after each song, with a "Thank You", which initiated the reciprocating response from the crowd for the duration of the night, with the response of, "You're Welcome," which so happens to be the title of his 2021 solo album. Perhaps a subliminal reminder, to check out the Steve Whiteman solo album You're Welcome, if you haven't already. Go ahead, check it out at the link HERE.
The night continued on with Whiteman on harmonica dueling vs guitar riffs at the end of "No Ring Around the Rosie" with Bob Paré. Whiteman at center stage along with Brian "Damage" Forsythe for some blues, guitar and harmonica stylings and right into "Sex." Then the infamous mirrored, dollar sign sunglasses came out, for Whiteman, which only meant it was time for "Girl Money."
On stage that night was Steve Whiteman (vocals), Brian "Damage" Forsythe (guitar), Mark Schenker (bass), Jimmy "Chocolate" Chalfant (drums) and Bob Paré on guitar.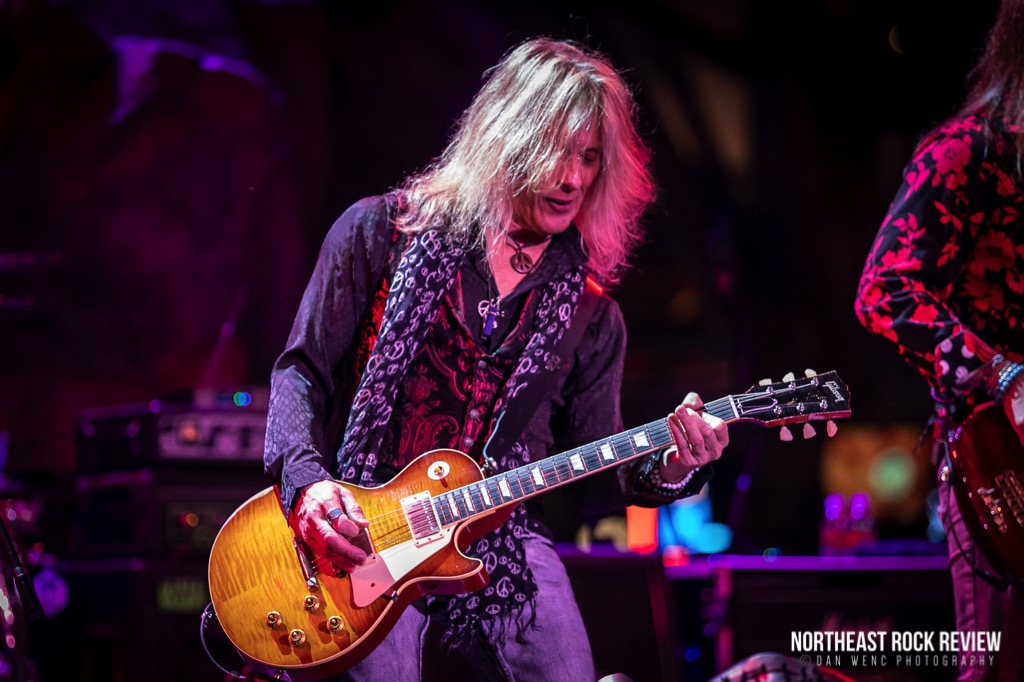 If the music wasn't enough to keep the crowd in focus all night, Whiteman made sure that he knew they were there and that this was going to be an audience interactive performance. Whiteman orchestrated sing-alongs with the crowd, back and forth vocal stylings.
The year was 1989. A fabulous and fun time in music. Music will probably never go back to the way it was back then. Thanks to some of the great bands of the 80s like KIX, they continue to tour, continually drawing in the fans the music that still plays in our personal playlists.
The MTV era, 1989, if you were around at that time, you know where you were and what you were doing while this next song was a part of the soundtrack of the times. The next song would dominate radio, your cassette player and MTV. KIX introduced their #11 Billboard Top 100 hit, "Don't Close Your Eyes". KIX performed it and it was awesome to hear played live once again. Concluding that, Whiteman said that he was glad the got that one out of the way, as you never know what is going to come out of his mouth on that one. It sounded great and the music brought you back to that MTV era.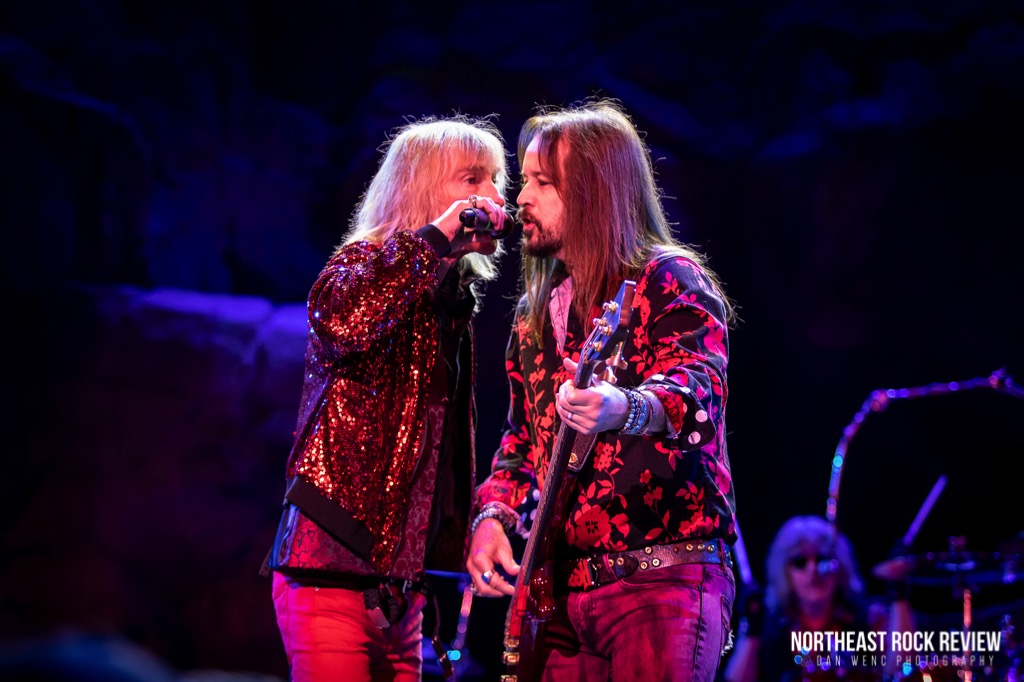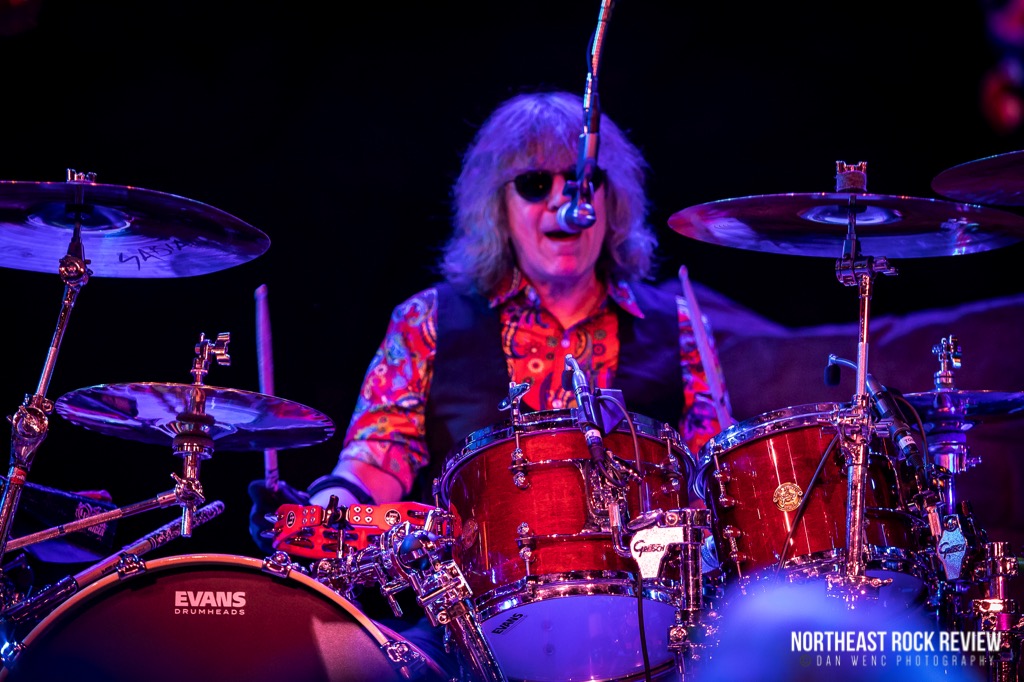 Next up was "Wheels In Motion". Followed with Brian "Damage" Forsythe and Jimmy "Chocolate" Chalfant with a little solo breakout session before "The Itch" from there debut, 1981 self-titled KIX album. Following up with a guitar solo from Bob Paré and into another KIX fan fave, "Cold Blood." The conclusion of "Cold Blood" would be another moment of audience participation, led by Whiteman making sure everyone in the room was singing and having a good time.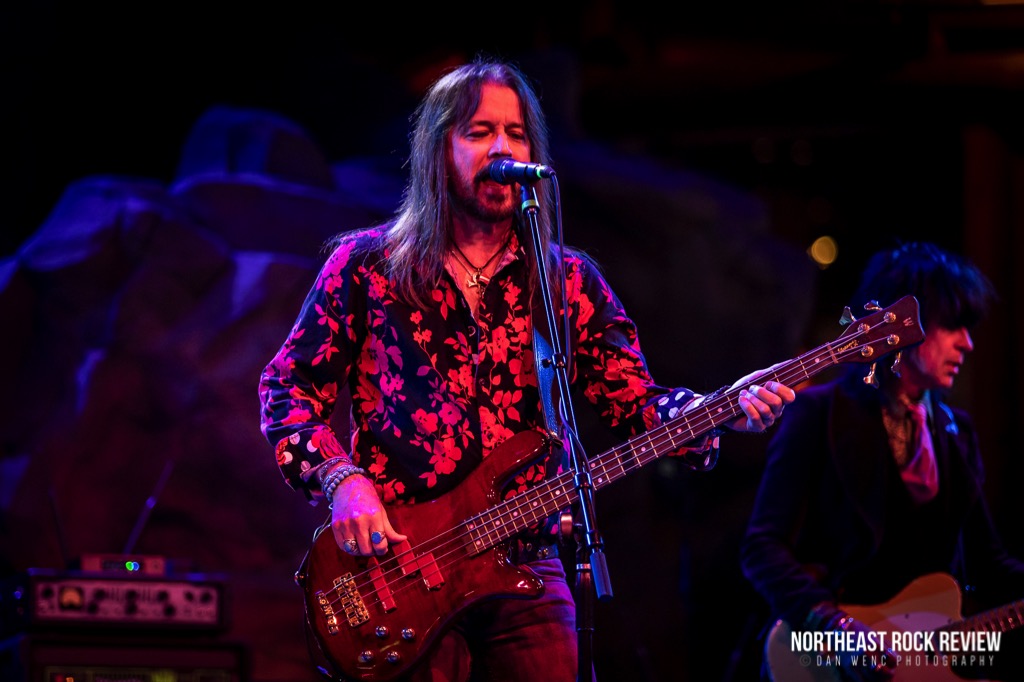 A brief drum solo with Chocolate Chalfant ensued, and with that the night was about to come to a close. Whiteman took a moment to sign a couple vinyl KIX albums that someone in the crowd was holding up all night long. Whiteman signed them and made for a happy fan.
Holding no surprises or anticipation back, Whiteman let the crowd know that this would be the last song; that was it, he was done right after it. Whiteman noted that KIX wouldn't be doing an encore, because they are silly. Everyone knows what happens. With that we were about to be treated to the last song of the night. It was time for "Blow My Fuse" to be played, of the 1988 self-titled album.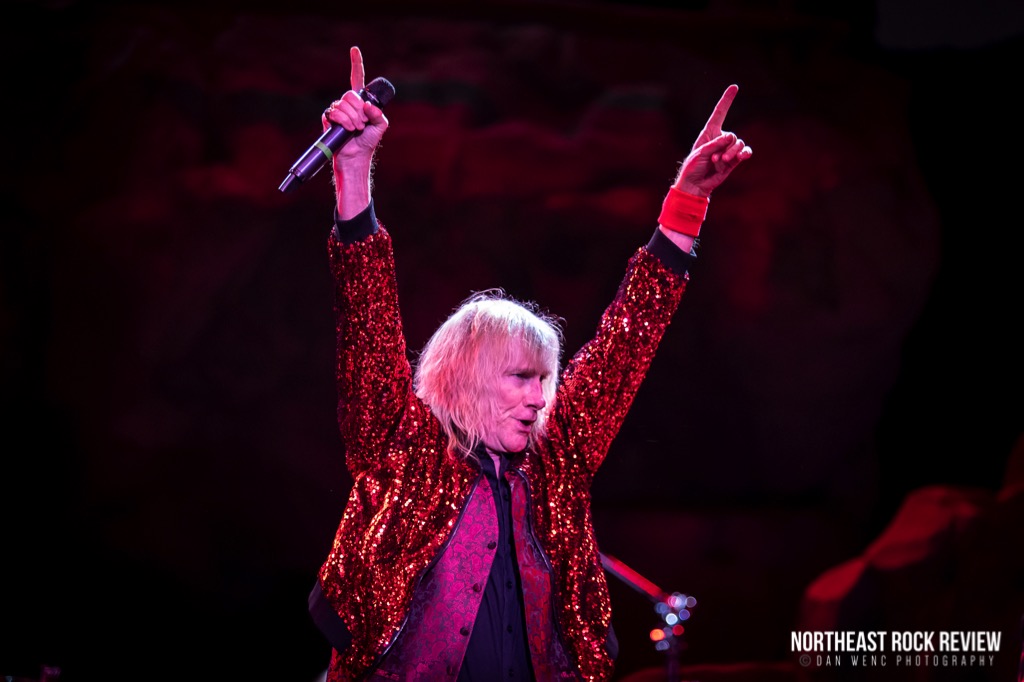 The night was complete. For me, it was good to finally see them live after thirty-three years. For everyone else in the room, I'm sure everyone has their own story behind the music; safe to say we were all treated to a great night of great rock and roll music, courtesy of KIX and Mohegan Sun Casino, who keep on bringing them back.
KIX photo gallery
For more info on KIX, music and tour dates, visit: https://www.kixband.com
KIX Mohegan Sun Set List:
Midnite Dynamite
Lie Like A Rug
Scarlet Fever
Cold Shower
No Ring Around the Rosie
Sex
Girl Money
Get It While Its Hot
Love Me with Your Top Down
Don't Close Your Eyes
Wheel In Motion
The Itch
Cold Blood
Blow My Fuse