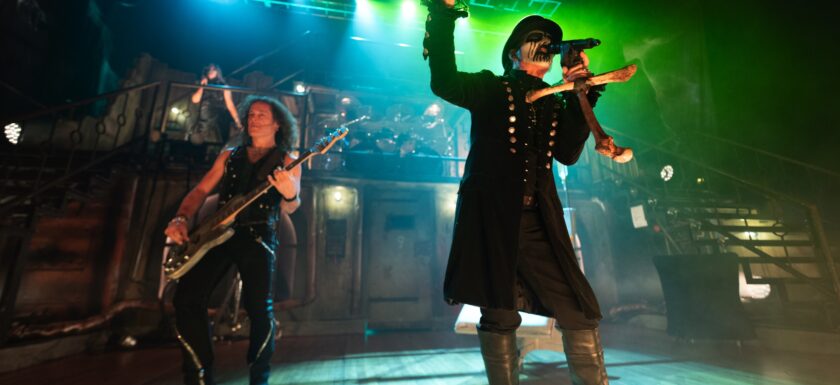 KING DIAMOND
The Palladium
Worcester, Massachusetts
November 8, 2019
Photos & Review by Michael LaFleche
The Worcester Palladium ‪Friday night‬ was packed again with metal heads from the area for a special, after Halloween treat from ‪King Diamond‬.  Opening for the ingenious metal legend was Idle Hands and Uncle Acid & the Deadbeats. Press coverage was very deep for this show with almost every photographer I know joining me in the pit for sweaty documentation of the event. The first two bands were just great, with Idles Hands sounding like early raw ‪Alice In Chains‬ on a dimly lit stage. After Idles Hands, the English band Uncle Acid and the Deadbeats stage was set with a backdrop of groovy psychedelic imagery reminiscent of late 60's and early 70's bands as they played their blend of grungy doom metal.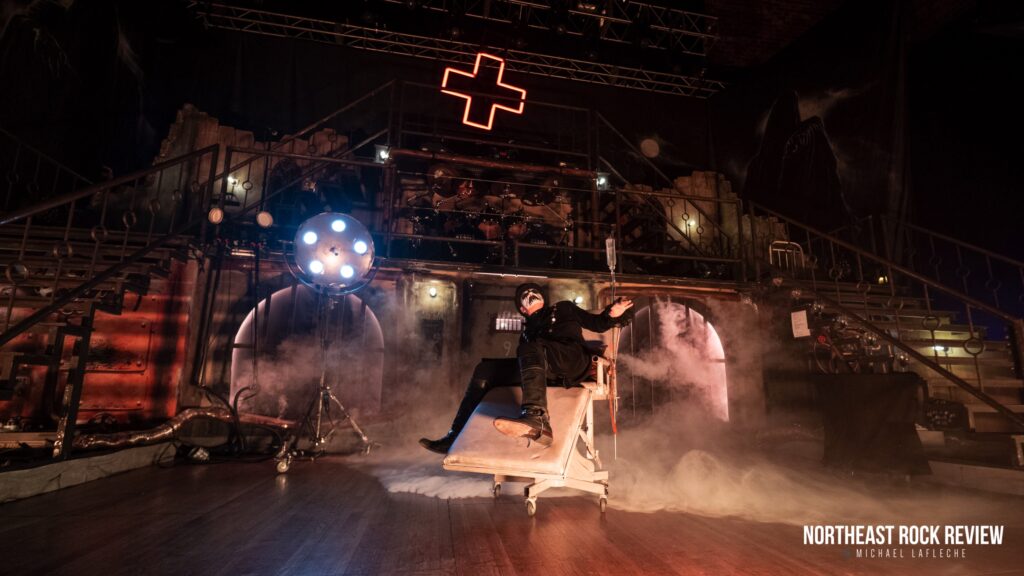 The stage then cleared with a very large crew appearing, unveiling an elaborate set consisting of a multi-flight iron pyramid . Drummer Matt Thompson was placed in the middle level high above the fans. Then, rolled out on a guernie and saline drip was ‪King Diamond‬ from a door center stage. The show was not for the faint of heart. Unholy communion was prepared by nuns onstage while bass player Pontus Egberg plucked away in sweet delight. Dolls of the dead were sacrificed as a guitar players Mike Wead and Andy LaRocque wailed away providing the soundtrack of horror. ‪King Diamond‬'s high falsetto voice reached the rafters in opposition of the dark themes that pervade the songs played.
The set list included many of the old and some of the new, like "The Candle", "Behind These Walls" and "Arrival" from the Abigail record, which the band played ferociously, with the nearly 2 minute guitar solo to begin the song.  Continuing the Abigail theme, "A Mansion in the Darkness" led way to "Voodoo" and a chance to revel in "Halloween"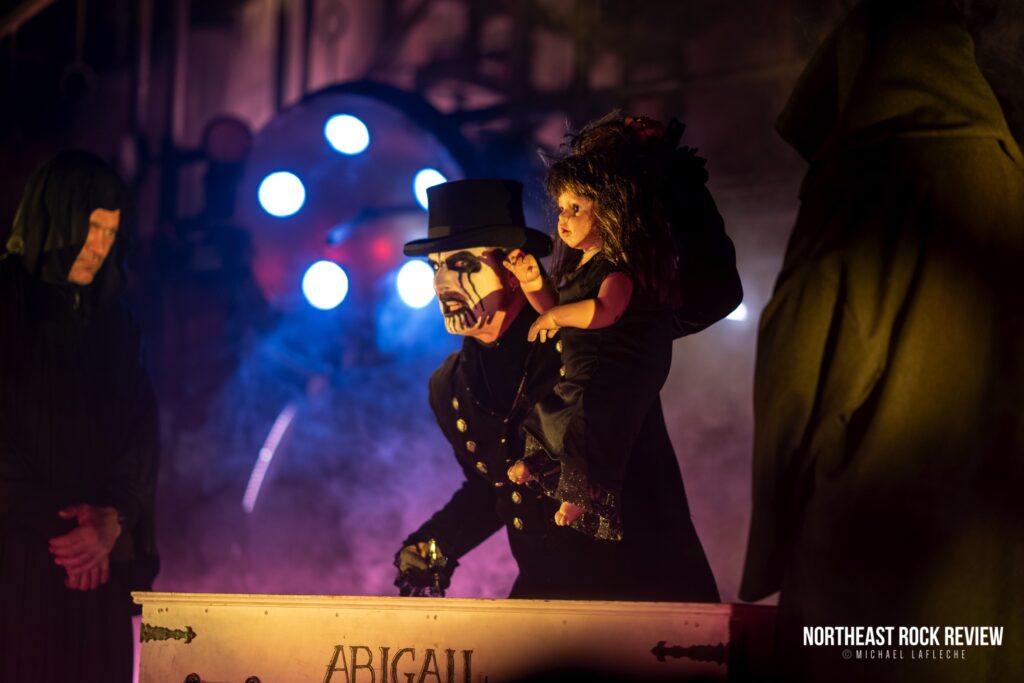 A taste of the newer ‪King Diamond‬ music as also on display with "Masquerade of Darkness" showing the underworld he can still hit the high notes.  Continuing the ‪black mass‬, "Welcome Home" was up next, followed by "Invisible Guests", "Sleepless Nights" and "The Lake". The band came back out to the faithful fans for the speed metal classic "Burn" and "Black Horsemen"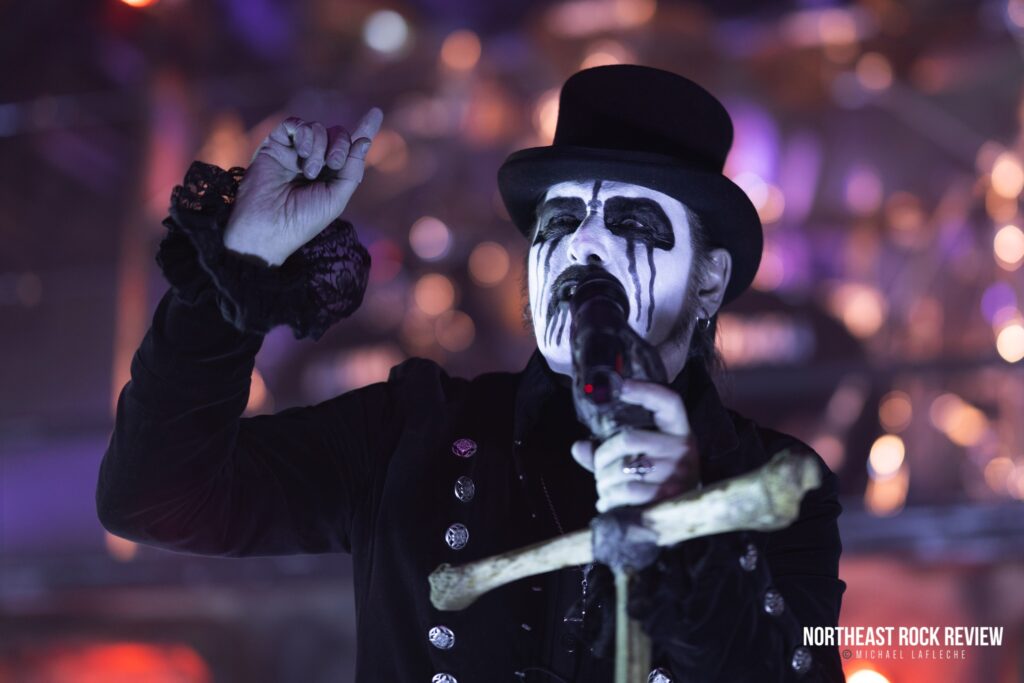 I am pleased that I had the opportunity to finally see the timeless ‪King Diamond‬.  The tour continues out west through December.
KING DIAMOND Photo Gallery
For More News, Info, Tour and Music visit: https://www.kingdiamondcoven.com