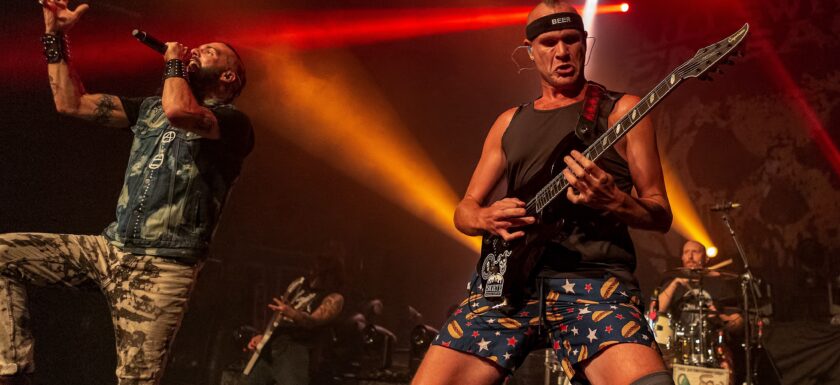 KILLSWITCH ENGAGE
with Parkway Drive
College Street Music Hall
New Haven, Connecticut
May 10, 2019
Photos & Review by Tom Bogus
Killswitch Engage and Parkway Drive rolled it's co-headlining "Collapse the World" tour to a SOLD OUT College street Music Hall in New Haven, Connecticut. on May 10th 2019. Supporting act for the tour is After the Burial, from Minneapolis, Minnesota.
After the Burial started the night off promptly at 6:45, opening their set with "Lost in the static" from their 2016 release "Dig Deeper. They played two new songs, "Behold the Crown" & "Exit Exist" from their new album "Evergreen" which was released April 19th 2019. They ended their 7 song with "A Wolf Amongst Ravens" from their 2014 release "Wolves Within".
PARKWAY DRIVE Photo Gallery

Australian Metalcore band Parkway Drive was up next. The whole venue filled up with fog. All the lights went dark except a couple of stage lights that were facing towards the crowd. The band was silhouetted by the bright lights and fog. They opened with "Wishing Wells" which is the opening track on their recent release Reverence. They followed that song up with "Prey", also from Reverence. Most songs in the set were mainly from the last two releases Ire and Reverence, but of course they played some their classic songs like "Wild Eyes" "Karma" and "Carrion". Parkway Drive ended their set with "Bottom Feeder".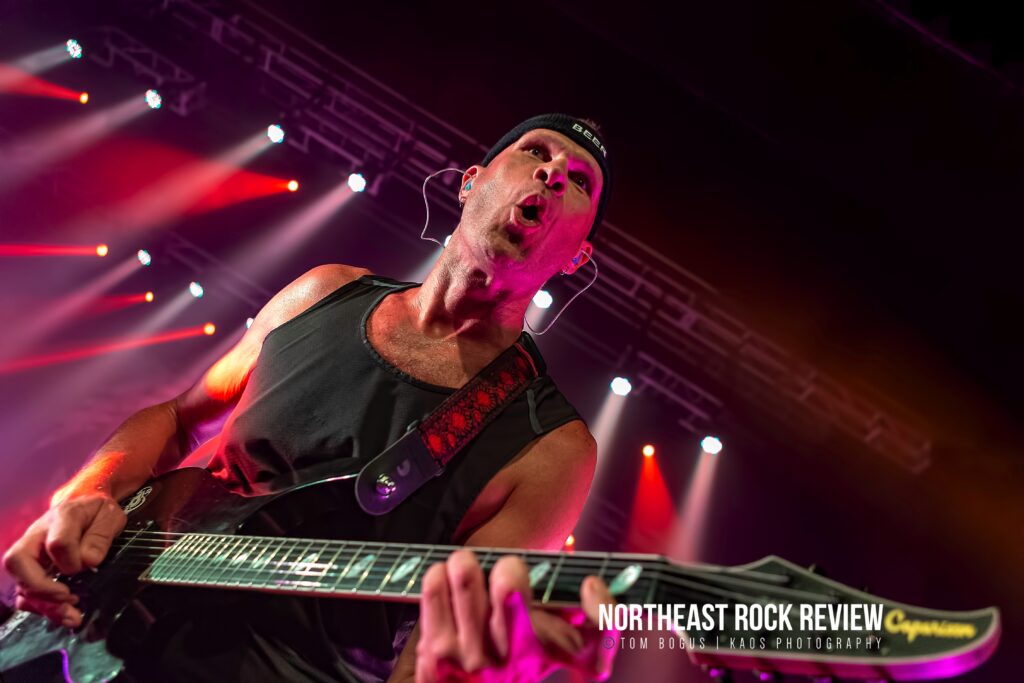 Killswitch Engage hit the stage, opening their with "This Fire" off the As Daylight Dies release. Adam Dutkiewicz (guitar), Joel Stroetzel (guitar) and "Mike D'Antonio were full of energy, running back and forth on the stage all night. Jesse Leach has been having throat problems lately and was not feeling well that night. But that didn't stop him from giving an incredible performance. I thought he sounded great all night. Justin Foley (drums) was behind the drum kit creating the double bass thunder that he does so well.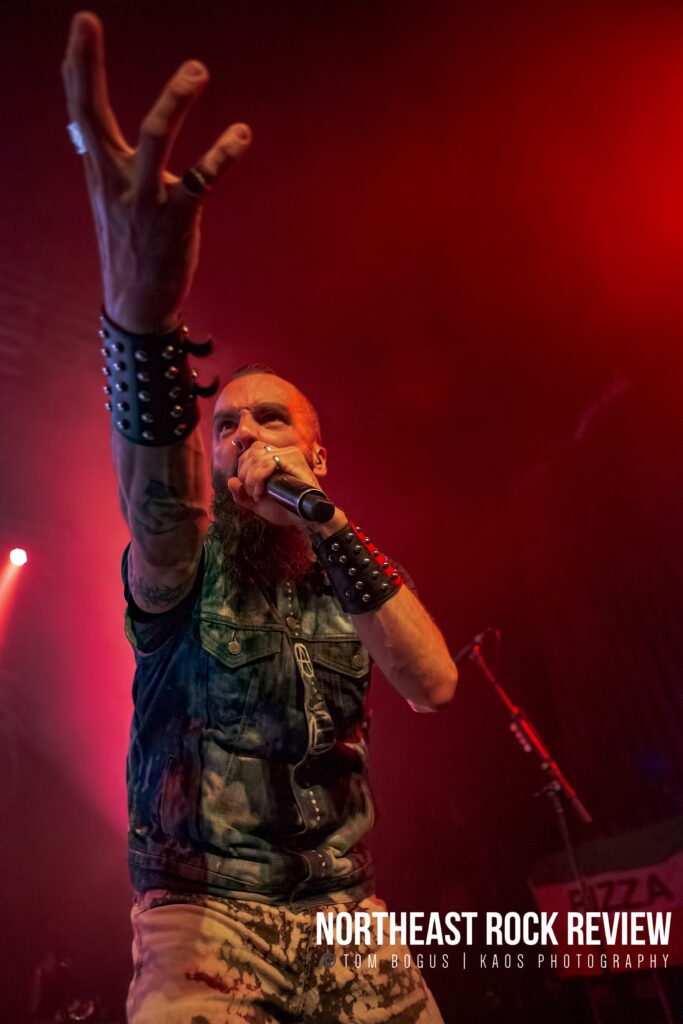 KSE's performed 16 songs that spanned their 20 year career included new songs "Hate by Design" and "Strength of the Mind" off of their 2018 release Incarnate, as well as older hits "Vide Infra", "My Last Seranade" "Rose of Sharyn" "Life to Lifeless". They ended the set with their rendition of Dio's "Holy Diver" which set the place ablaze. There was not a body standing still once the song started.
Overall the whole night was great. All three bands sounded great and had given amazing performances. There were no sound issues, instrument issues or any other issues at all. I've seen Parkway Drive and Killswitch Engage several times over the years and neither band has disappointed me yet.
KILLSWITCH ENGAGE Photo Gallery

After the Burial
1-Lost in the Static
2-Collapse
3-Behold the Crown
4-Berzerker
5-Aspiration
6-Exit, Exist
7-A Wolf Amongst Ravens
Parkway Drive
1-Wishing Wells
2-Prey
3-Carrion
4-Vice Grip
5-Dedicated
6-Cemetery Bloom
7-The Void
8-Karma
9-Absolute Power
10-Shadow Boxing
11-Crushed
12-Wild Eyes
13-Bottom Feeder
Killswitch Engage
1-This Fire
2-Rose of Sharyn
3-The End of Heartache
4-Fixation in the Darkness
5-My Last Seranade
6-Take this Oath
7-Life to Lifeless
8-Vide Infra
9-In Due Time
10-Always
11-This is Absolution
12-Hate by Design
13-Alone I Stand
14-My Curse
15-Strength of the Mind
16-Holy Diver