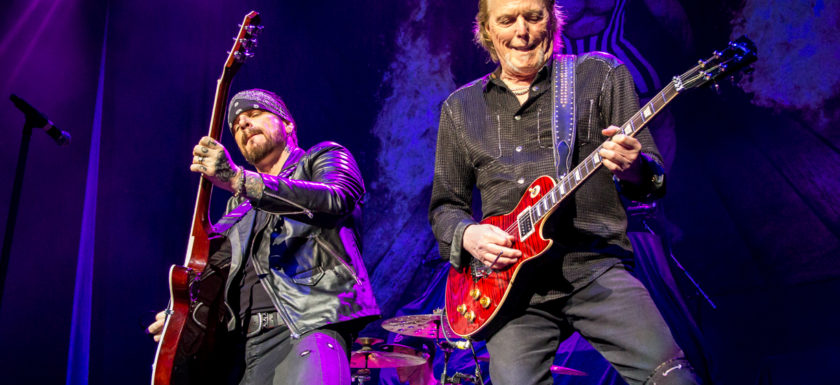 BLACK STAR RIDERS
Judas Priest Fire Power Tour 2018
Mohegan Sun Arena
Uncasville, Connecticut
March 22, 2018
Photos & Review by Dan Wenc
The Black Star Riders kicked off a night of great music at the Mohegan Sun Casino Arena, setting the night for Saxon and Judas Priest on the Firepower Tour. Black Star Riders kicked started the night off with "All Hell Breaks Loose", followed up with the Thin Lizzy classic "Jailbreak."  Black Star Riders formed in 2012, featuring Ricky Warwick on lead vocals and guitar, Scott Gorham (Thin Lizzy) guitar, Damon Johnson (guitar), Robbie Crane (bass) and Chad Szeliga on drums.  Black Star Riders origins go back when some modern members of Thin Lizzy wanted to record new material, but opted not to release the new music under the Thin Lizzy name. Black Star Riders are part of the evolution of the Thin Lizzy legacy and the next phase of great rock n' roll.
Black Star Riders have produced three studio albums since 2013, with their latest release of Heavy Fire in 2017. Black Star Riders is a solid band. Guitar greatnest and stellar vocal styling of Ricky Warwick. The band is spot on. The band continued on to round out an eight song set warming up the crowd. Including "Heavy Fire", "Soldierstown", "The Killer Instinct", "When the Night Comes In", "Kingdom of the Lost" and "Bound for Glory".
Don't pass up an opportunity to see Black Star Riders if they come to a city near you, especially on this Judas Priest Firepower Tour.
PHOTOS FROM MOHEGAN SUN ARENA | 3.22.18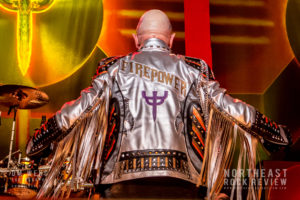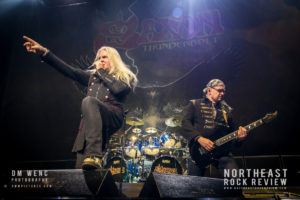 For More Black Star Riders: http://blackstarriders.com/