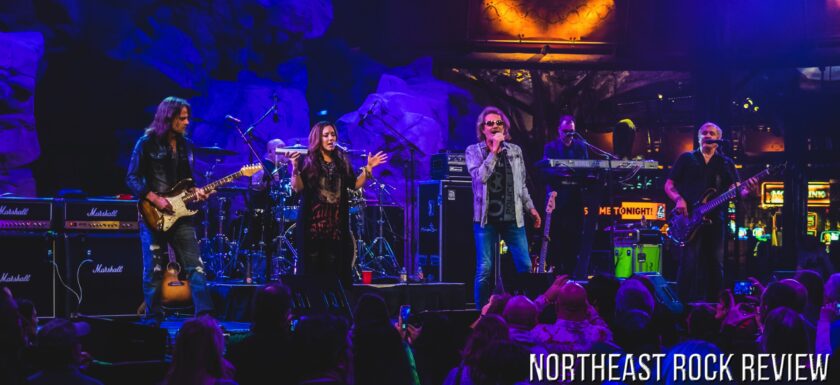 Starship Featuring Mickey Thomas
Mohegan Sun Casino Wolf Den
Uncasville, Connecticut
February 1, 2020
Photos & Review by Frank Piercy
Once again, I had answered the call and made the trek to one of my favorite places to see a show, Mohegan Sun Casino's Wolf Den, the wife even tagged along with me for this one.
After leaving the house a little later then I had planned, we arrived at the Wolf Den to a long line of people of all ages, well all ages if they were over 21, because unfortunately for the younger fans, the Den is in a gambling area. Luckily, we had gotten there just after they started letting people in and I was able to get a good spot at the stage. Not that I tend to stay there.
The band of the night was Starship Featuring Mickey Thomas.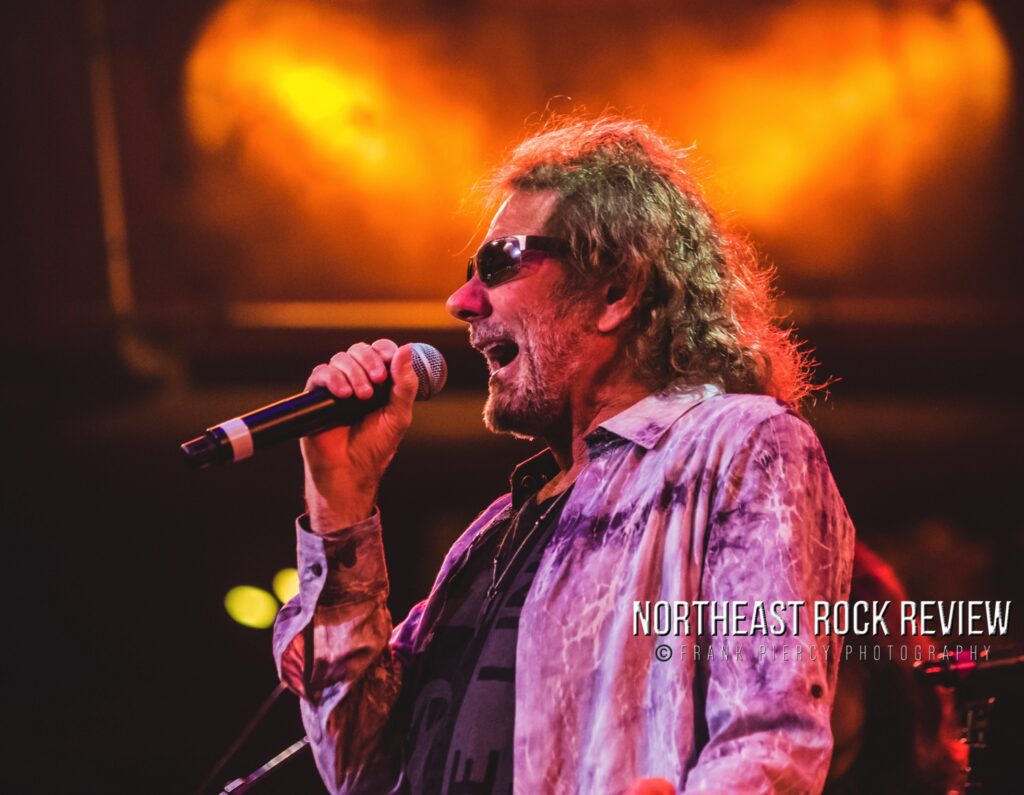 With a history that reaches into the pockets of Jefferson Airplane and Jefferson Starship, Starship took on a life of its own in the mid 80's and since then (except for a small hiatus in the early 90's) has been entertaining the fans all over the world. The crowd was growing inside the Den, and may have hit capacity. For some fans, they unfortunately could not get in and had to watch the show from the gaming floor, or the bar.
As the band took to their marks, I couldn't help but think I have seen the guitar player before. As I watched him play, I realized who it was. Splitting time between Starship and Winger, is one John Roth. Also on his side of the stage, is a vocalist with some ties to Connecticut, Stephanie Calvert. Also on the stage with the Singer, Mickey Thomas, is Darrell Verdusco on drums, Phil Bennett on keyboards, and last but not least and definitely having fun up there is bassist Jeff Adams.
The evening began with Jefferson Starship's, "Layin it on the Line" and "Jane" followed by "Sara". It was then I decided to move around the crowd and get a better look at everyone. Dodging people singing and swaying, during "Nothings Gonna Stop Us Now" and "Its Not Over (Til its Over)".
The music didn't stop! It kept on going. "Set The Night To Music" which was followed up by a bit of a medley of Jefferson Airplane/Jefferson Starship songs, "White Rabbit", "Miracles", "Count on Me" and "Somebody to Love". Stephanie had her moment to shine, performing lead vocals on "White Rabbit" and "Somebody to Love". An amazing voice, definitely did justice to the songs and to Grace Slick.
Next was a small homage to Mickey's past with the Elvin Bishop song "Fooled Around and Fell in Love"; then back to Jefferson Starship with "Stranger". The one song that absolutely everyone was singing to, "We Built This City", closing out the set, or did it?
Nope there is more, along with "Find Your Way Back", another gem from Jefferson Starship and "Rock n Roll Is Good Time Music" with closing out the set for the night.
Starship is a band that I had never seen perform live before, not knowing more then a few songs. Though pretty much half of the setlist I was familiar with, mostly the 80's stuff… go figure.
I was impressed with this show. John put just as much energy into this as he does the Winger set. Stephanie, nice voice, and is always a joy to see a smiling face thru out a whole set, which brings me to the bassist, Jeff, wow… all over the stage and full of energy. Jeff may have had energy, but there is ALWAYS one person in a band with boundless energy and I wish I knew how, or where they get it from, and thats the drummer, Darrell. Another person with a smile thru out the set was the keyboardist, Phil. A culmination of musicians that provide a fantastic backing band for Mickey Thomas.
Mickey held the crowd in the palm of his hand the whole night, with great songs and a few anecdotes woven everywhere in between. He seemed to be having just as much fun as we were. I look forward to being able to see this band again.
Starship Featuring Mickey Thomas Photo Gallery

For more Starship featuring Mickey Thomas news, info and tour dates, visit: https://www.starshipcontrol.com
For more info on upcoming free shows at the Mohegan Sun Wolf Den shows, visit: https://mohegansun.com/poi/venues/wolf-den.html