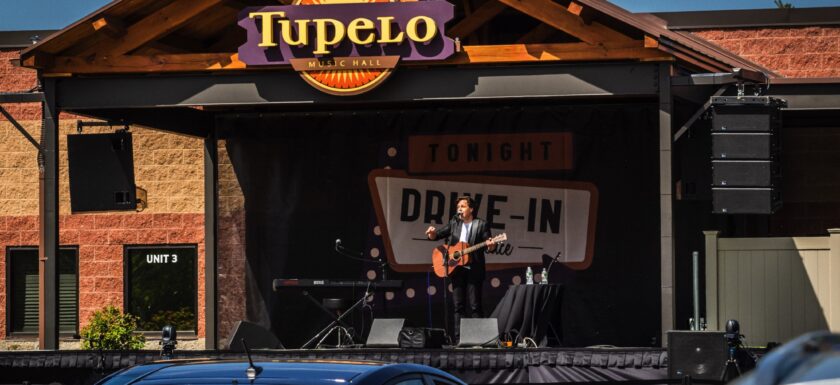 KASIM SULTON
Outdoor Drive In-Concert | Socially Distanced
Tupelo Music Hall
Derry, New Hampshire
May 23, 2020
Photos & Review by Frank Piercy
It was Memorial Day weekend, the sun was playing hide and seek with the cotton candy clouds, I was sitting in a lawn chair in a nearly half full parking lot at the Tupelo Music Hall. A whole new concert experience in a seemingly different world, a live music experience of a new format. It was a moment where music fans could get out and experience live music once again. For this show I was there to watch and listen to Kasim Sulton sing and play guitar.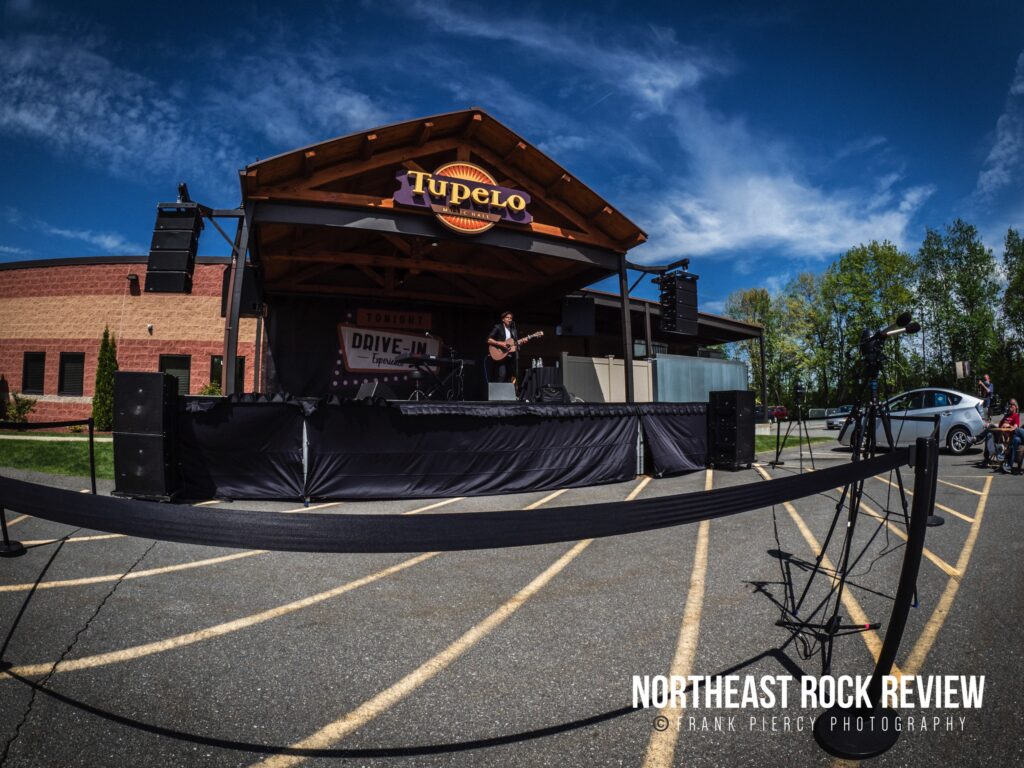 Yes, I was at a concert. Yes, I was socially distancing. Yes, I was happy, it's what music does.
About three months ago I covered my last show for Northeast Rock Review just before the coronavirus pandemic changed the world, that show was Kasim Sulton's Utopia at "The Kate" in Old Saybrook Connecticut. So much had changed since that show. It was nice to get out once again to experience live music, this time it was Sulton doing a solo acoustic performance, jumping back and forth from guitar to keyboards, at an outdoor, drive-in concert.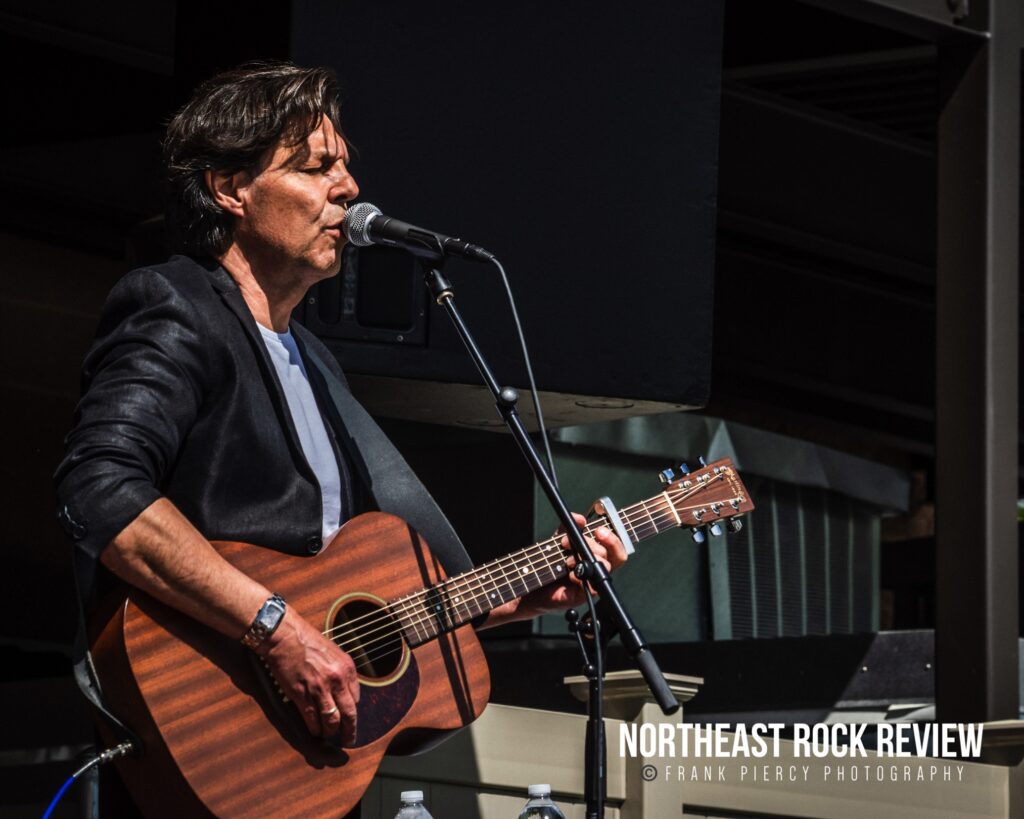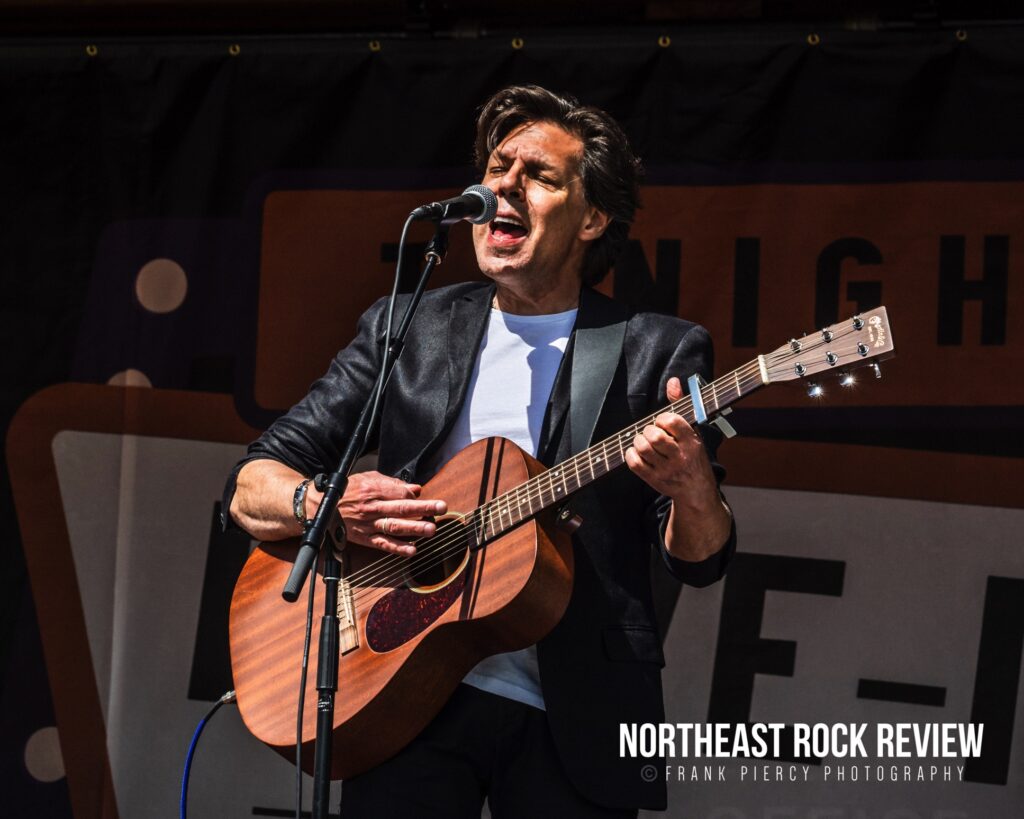 The set up for the show is rather ingenious, the Tupelo Music Hall has an entrance with a roof over it, the stage fits perfectly under it. Cars got two spaces in the parking lot, one for the car, one for your lawn chairs to sit and watch from outside the car, food was sold online and delivered to you by a golf cart.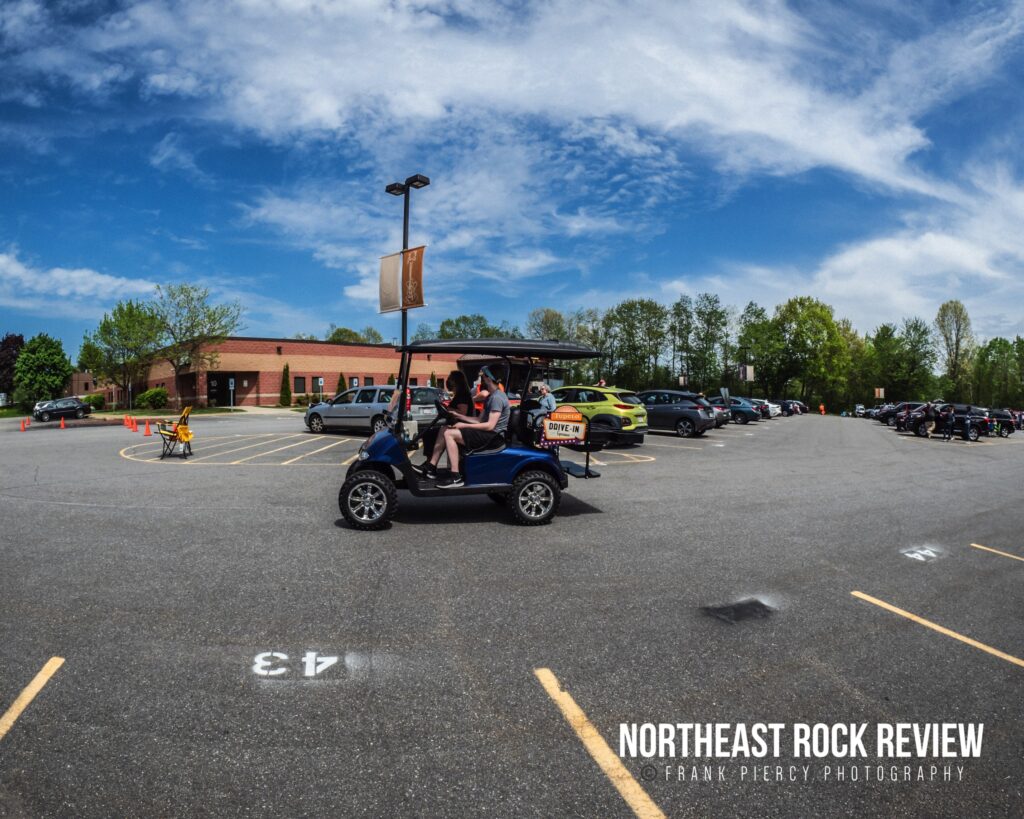 Social distancing at its best!
After a small technical problem when Sulton went on to begin his set, he started off with a setlist that was very different from the one he had performed almost three months earlier, which focused on Utopia songs, but then again he was touring with his version of Utopia. This solo set was a mix of Utopia, Todd Rundgren, a bit of his favorite songs and a lot of his solo stuff.
Set List:
Sacrifice, God of Love, I just Want To Touch You (Utopia Cover), 15 Minutes, Lysistracia (Utopia Cover), Inspiration, Libertine (Utopia Cover), Cliche (Todd Rundgren Cover), Maybe I Should Change, Yellow Cab, Clocks, Love Alone, Drive (Cars Cover), Watching The World Go By, One Sure Thing, Peace Love and Understanding (Brinsley Schwarz Cover), Across The Universe, One World (Utopia Cover).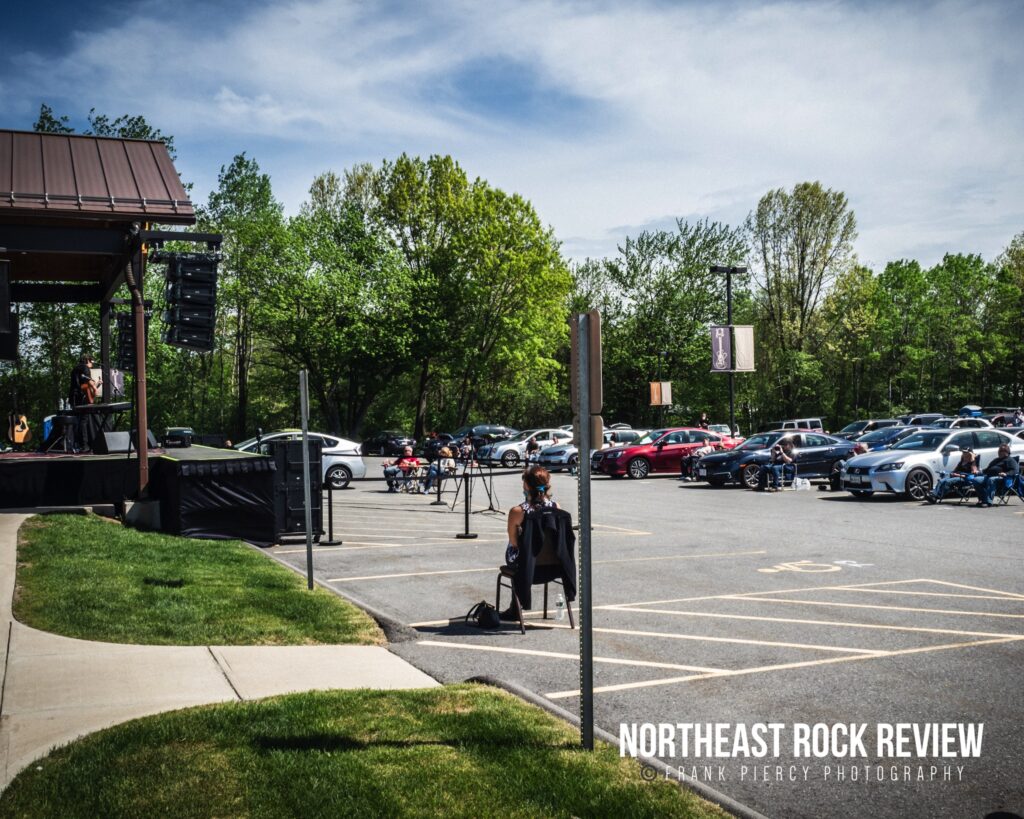 Before I covered the show in March, I knew of Sulton from his days of playing bass with Blue Oyster Cult. When I was approached about covering this show I said sure, though I didn't know what to expect. What I got last time was a great show. For this show, under the changed world circumstances, I wasn't quite sure what to expect because of the unconventional concert format.
What the audience and myself got that day was a great afternoon filled with music and stories from one of the busiest musicians out there, from being Todd Rundgren's go-to bassist and collaborator, and having played and appeared and/or written with Meatloaf, Steve Stevens, Joan Jett (I think I saw Sulton touring with Joan Jett for "Up Your Alley") and so many others.
There really isn't much more that I can say, Sulton puts on a great show. Granted this isn't the type of show I normally cover, no one throwing the horns, no hair whipping around, no mosh pit, no screaming, no over the top light show. This was just the kind of music you would want to find a comfortable place to relax while having a beverage or two, maybe even cozy up to your favorite squeeze and sway to the sounds for an hour or two.
This was a beautiful afternoon, both in music and atmosphere. Considering the world that we have been living in for the past few months, it was nice to hear the music again. Thank you to the Tupelo Music Hall staff and Kasim Sulton for making this event possible.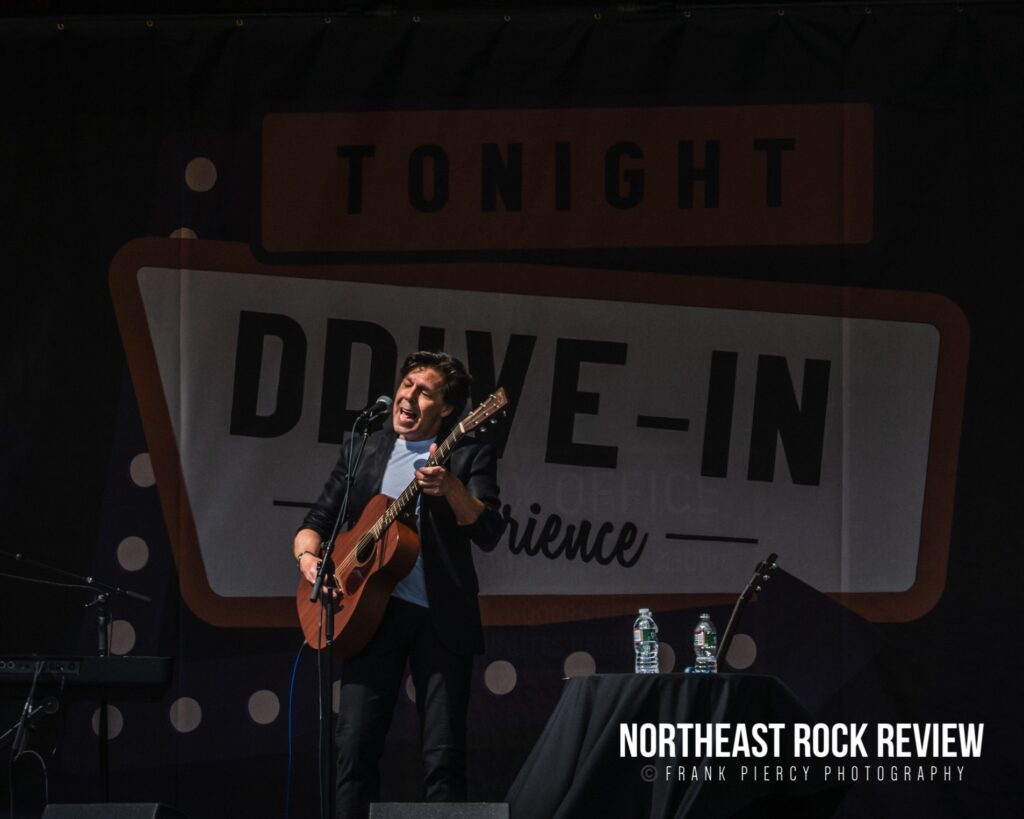 KASIM SULTON, Photo Gallery:
The Tupelo Music Hall is one of the first traditional concert venues to convert to a drive-in format. On this day there were two Kasim Sulton shows, one at noon and the other at 3:00 p.m.
The price of the show was one ticket per car, at $75.00 per carload. A limited number of were tickets available. Cars were parked in every-other parking spot to maintain a safe distance from one another. The drive-in audience could choose to listen to the show via a radio station or sit outside in a lawn chair in the empty parking spot on the driver's side of their vehicle. The show was streamed live on the venue's web site.
The Tupelo is one of the first traditional concert venues to convert to a drive-in format. For more information on the Tupelo and upcoming shows visit, https://www.tupelomusichall.com
For more Kasim Sulton news, info and tour dates, visit, http://www.kasimsulton.com