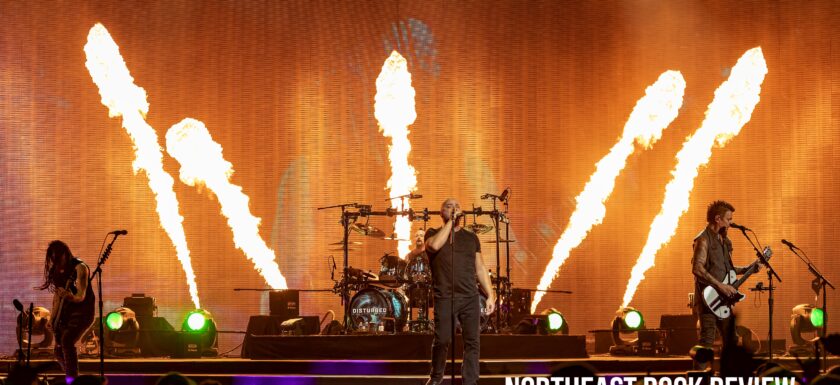 DISTURBED | THREE DAYS GRACE
EVOLUTION TOUR
Mohegan Sun Arena
Uncasville, Connecticut
February 23, 2019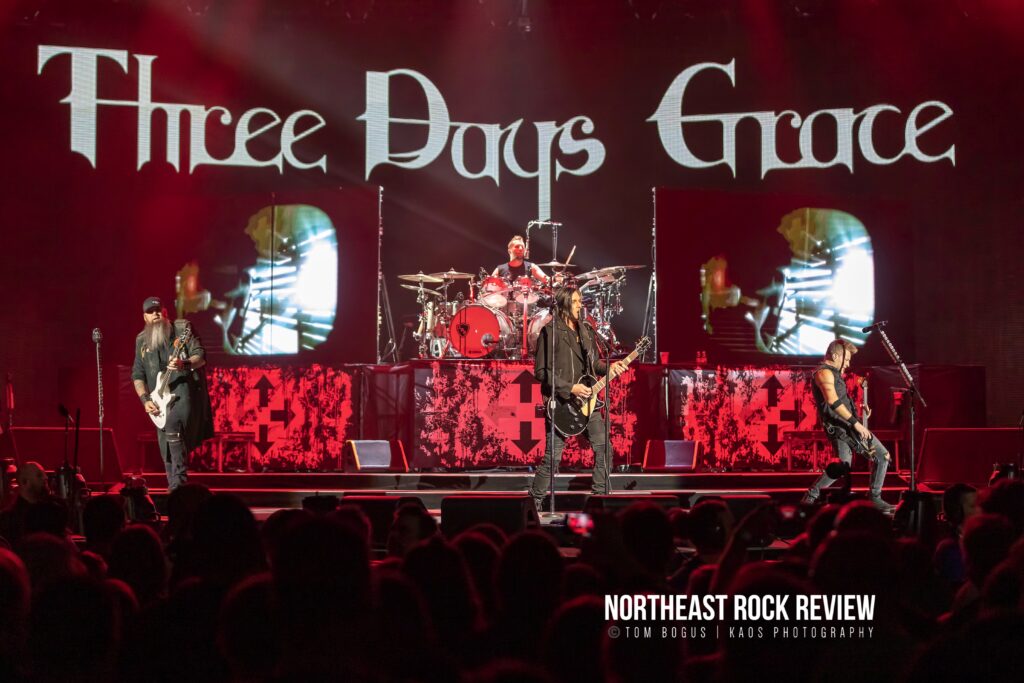 Disturbed and special guests Three Days Grace brought their Evolution tour to the Mohegan Sun Arena in Uncasville, Connecticut. Three Days Grace started the night off promptly at 7:30 PM opening their set with their song "The Mountain" from their recent release "Outsider". They followed that up with three songs "Home", "The Good Life" and "Pain" from the first three releases in which their former singer Adam Gontier sang on. Vocalist Matt Walst did a great job singing all the older songs as well as the newer ones. Their hour long 13 song set ended with "Riot".
THREE DAYS GRACE:
At 9 PM the lights went out ant the big tv screens on the stage started playing a 5 minute intro video of live clips of the band. At the end of the video Disturbed took to the stage started the show with "Are You Ready", the first single off the newest release "Evolution" They followed that up with "Prayer" "The Vengeful One" and "The Animal". The pyro started and flames were shooting all over the place during "The Vengeful One". The band took a quick rest while vocalist David Draiman spoke with the crowd and then played "Stupify" which was their first ever hit, back in 2000.
After playing "Voices" and "Land of Confusion" David Draiman spoke with the audience about making the best of your time while you are alive. And played a new acoustic song "Hold on to Memories" in which the video screen on the stage flashes pictures and clips of the band over the years which included many pictures of Chester Bennington, Dimebag Darryl and Vinny Paul among other musician the music industry lost over the past years. Then followed a bass solo from bassist John Moyer and a drum solo by drummer Mike Wengren. The band played "Ten Thousand Fists" and "The Game" before heading over to another small stage on the other side of the arena. As they made their way to there, the video screen on the main stage displayed the phone numbers to two crisis hotlines. Once on the small stage, they played "Reason to Fight" and "Watch you Burn".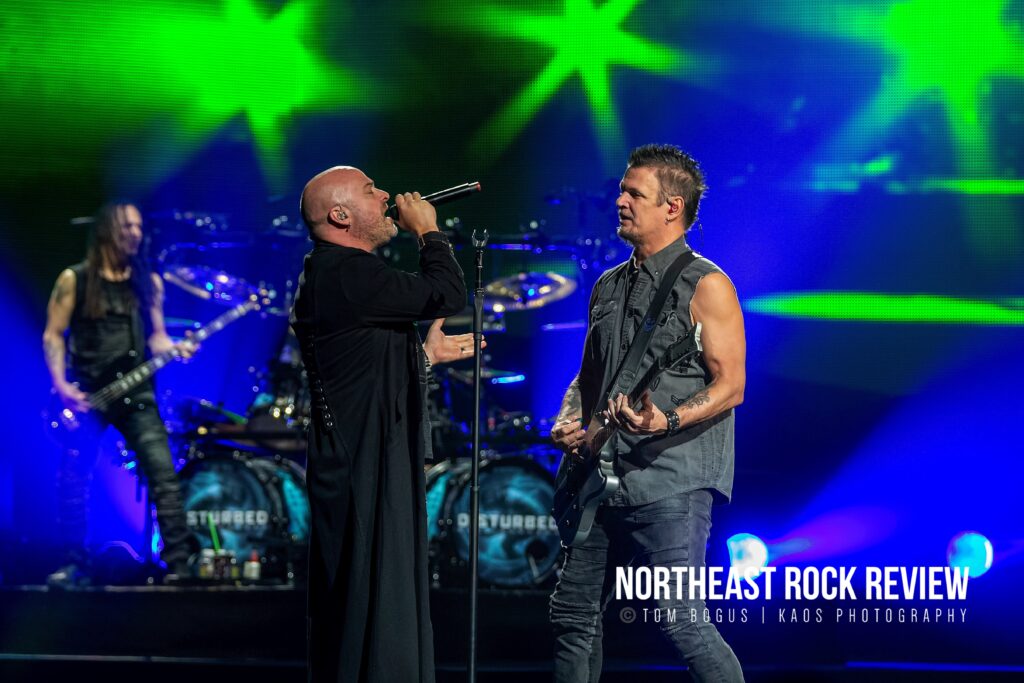 The band made thier way back to the main stage to finish off thier set with "The Sound of Silence", "Indestructible" and lastly "Inside the Fire". After briefly leaving the stage, they returned to the stage to do 5 encore songs. They performed "Working Man", "The Light, "Stricken", "No More" and "Down with the Sickeness."
This show was great. Both bands put on great shows. Ive seen Disturbed a few times over the years and I have to say this is the best so far. I recommend that you do not miss this tour if you are a fan of these bands.
DISTURBED