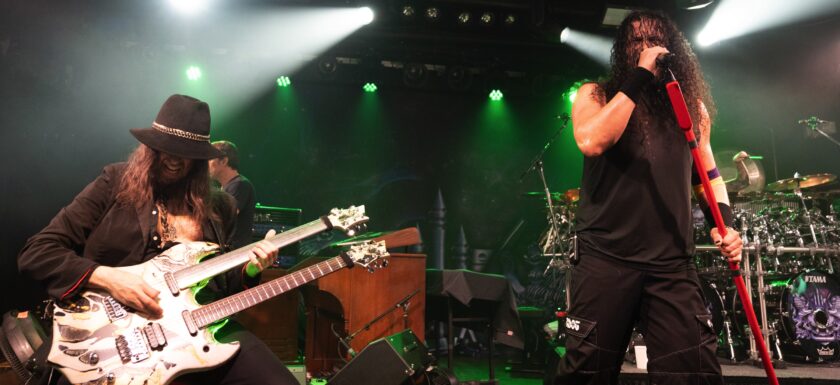 SONS OF APOLLO
Paradise Rock Club
Boston, Massachusetts
February 5, 2020
Photos & Review by Michael LaFleche
The Sons of Apollo rolled into Boston at the Paradise Wednesday night to present a prog metal showcase featuring Ethan Weissman's Mass Extinction Event, and the incomparable Tony MacAlpine and his band of all star musicians.
Ethan Weissman's Mass Extinction Event kicked things off with instrumental technical metal for a 30 minute set that really got the already packed club moving.
Ethan Weissman's Mass Extinction Event Photo Gallery

Next up was the incredible Tony MacAlpine's band for more excessively entertaining technical metal with two lead guitarists going at it for a set that kicked up the speed and volume another notch. This assemblage of musicians was very tight. The drumming was potent and heavy, (The drum kit was right on the edge of the small stage that the Paradise club which made it even better sounding) and the back and forth of the lead guitars was mesmerizing.
TONY MACALPINE Photo Gallery

Finally, Sons of Apollo was due up, with an amazing light and stage show. In case you didn't know who the Sons of Apollo are, they are a supergroup made up of the ageless Jeff Scott Soto on lead vocal and emcee duty, Mike Portnoy of Dream Theatre fame on the biggest drum kit ever assembled at the Paradise Rock Club, Derek Sherinian on keyboards and the organ, also formerly a member of Dream Theatre and , Ron "Bumblefoot" Thal on the double head lead guitar and of course the legend Billy Sheehan of on lead double bass who has played with every known metal superstar that one can think of. This power lineup is without question, the best progressive metal band ever assembled.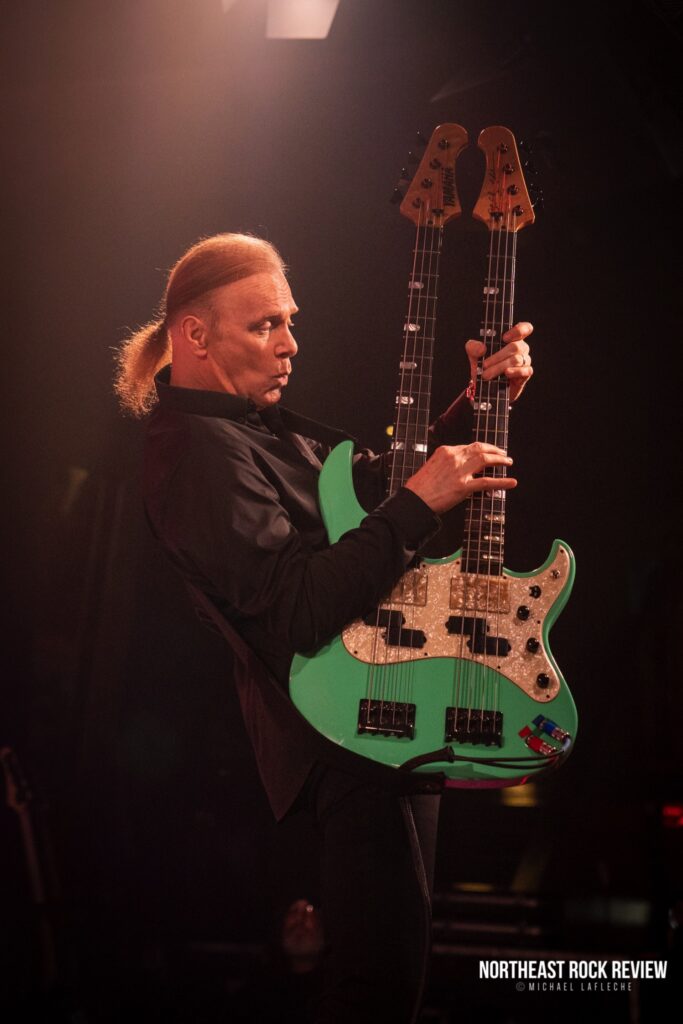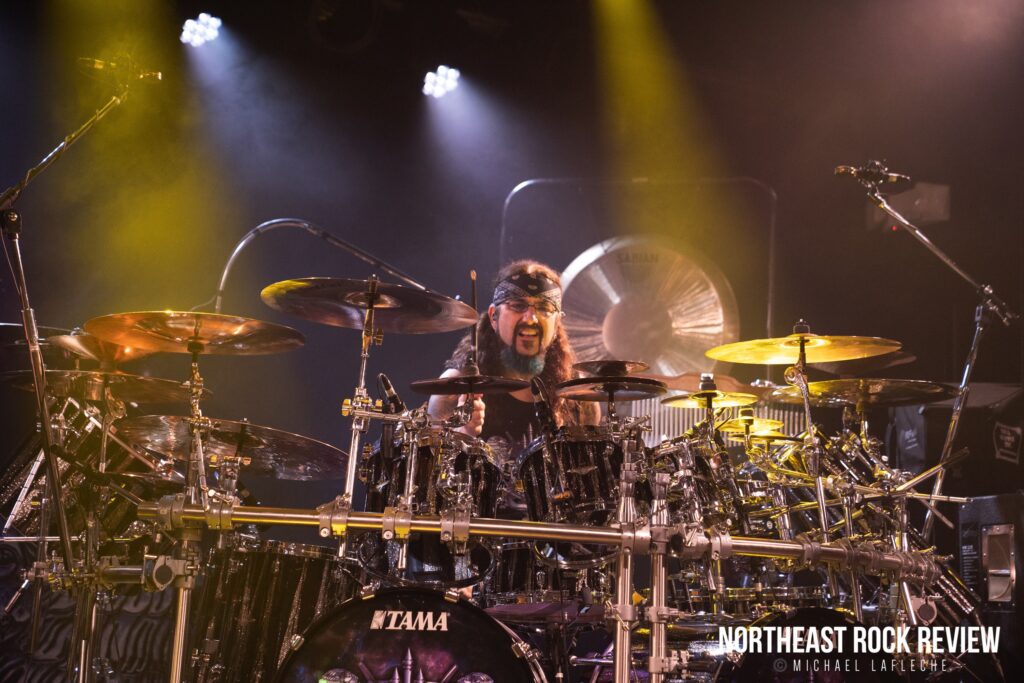 The band played songs from their two studio records that have been released over the last few years including the latest MMXX. The band sounds and feels like a very modern hardcore version of Dream Theatre, the powerful bass of Billy and the insane drumming of Mike really sound awesome together. They have played together for a while in another band as well (The Winery Dogs). The set also included poignant tribute to Rush and Neil Peart with "Tom Sawyer " played by the band expertly. Tributes to another Rock Star of the basketball world Kobe were also included with the song "Desolate July"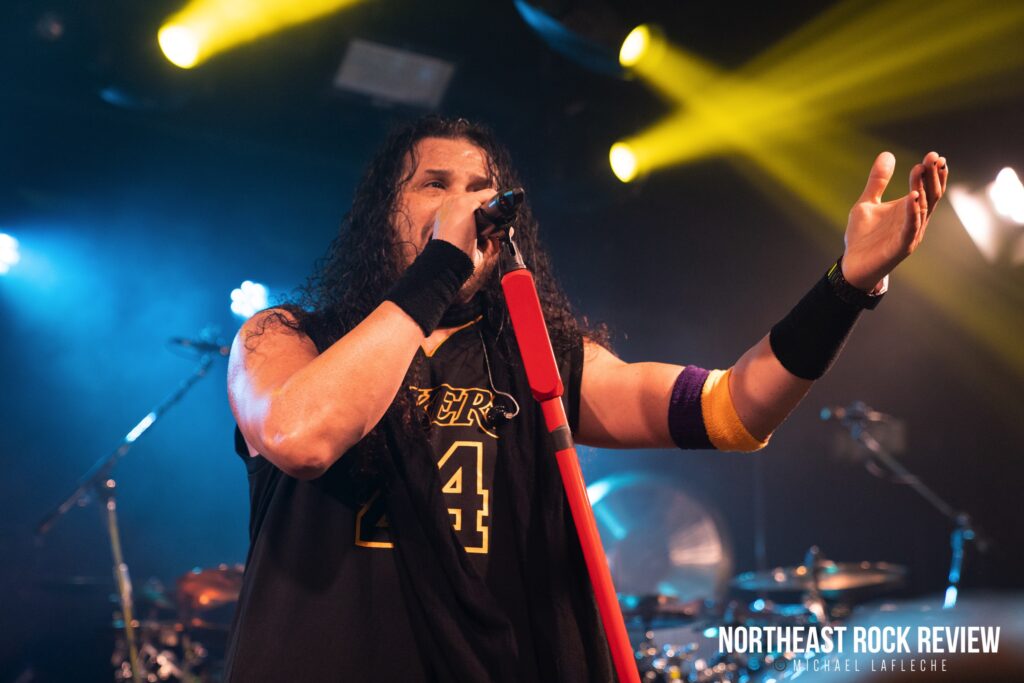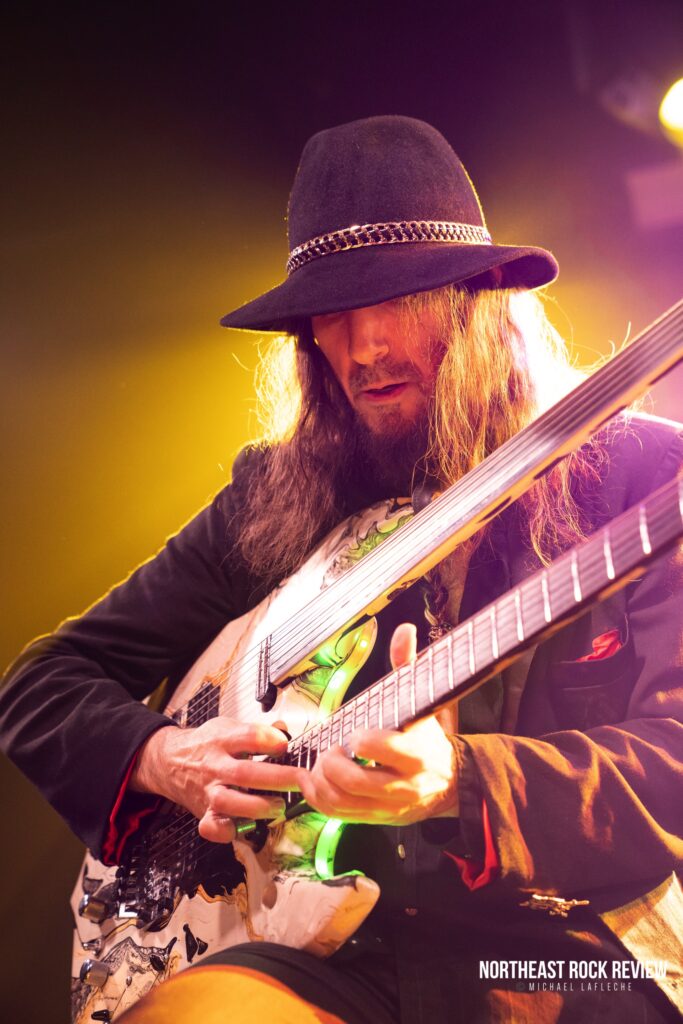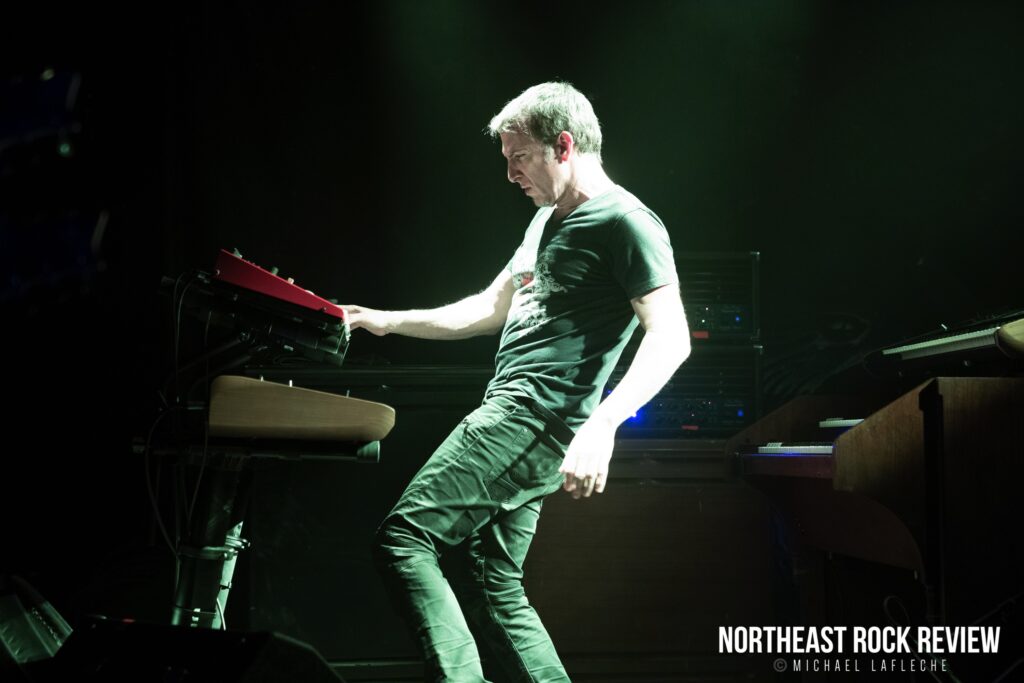 For the encore the band welcomed back up on stage for more rousing fun metal with Tony MacAlpine. The band continues to tour here and in Europe for the next couple months. It was a special event that I was happy to attend. Check out their stuff, your ears won't be sorry!
SONS OF APOLLO Photo Gallery

For More Sons of Apollo News, Music and Tour Dates, visit: https://sonsofapollo.com