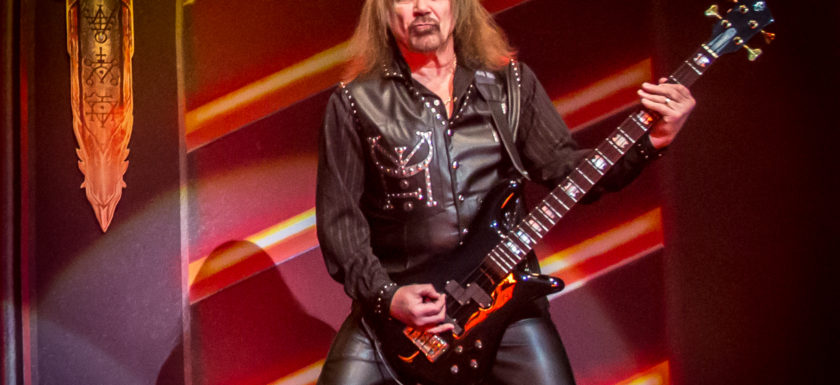 ROCK TALK WITH MITCH LAFON: IAN HILL OF Judas Priest
April 22, 2019
On this episode of ROCK TALK WITH MITCH LAFON, new interviews with Judas Priest's Ian Hill and former music executive Dorothy Carvello. Claudio Bergamin (Judas Priest's Firepower and Rock Talk With Mitch Lafon logo artist) and Alan Niven co-host.
LISTEN ONLINE HERE:

The first interview Ian Hill discusses the band's upcoming tour with Uriah Heep, upcoming changes to the set list, the importance of staying relevant & making new music, imagery & artwork, on being the sole remaining original member of Judas Priest, changing personnel (Al, Tim, Richie, Andy, Ken, drummers & more), finding Rob Halford for the band and replacing Al Atkins, would he invite K.K. for a pint, Ozzy and getting older and much more.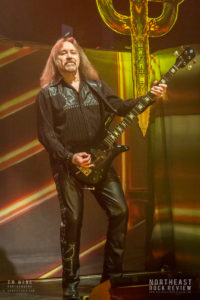 In the second interview, former record executive turned author Dorothy Carvello discusses her book Anything for a Hit: An A&R Woman's Story of Surviving the Music Industry, surviving the toxic work environment, Ahmet Ertegun, sex, drugs, violence, various band's she's worked with, best advice for starting a new band in 2019 and more.
FOR MORE MITCH LAFON, Follow at:
Twitter: @mitchlafon
Instagram: @mitch_lafon
Rock Talk With Mitch Lafon is available on:
1. Spotify
2. iHeart
3. Apple Podcasts
4. GooglePlay
5. Amazon Alexa
6. TuneIn
7. Google Podcasts
8. Stitcher