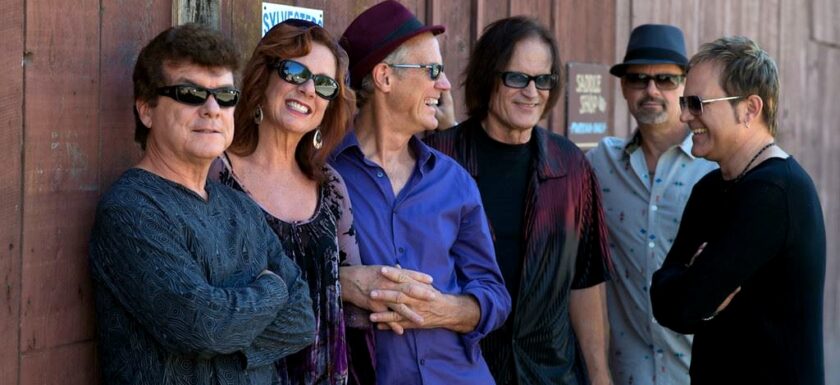 AMBROSIA TO PERFORM IN SEVERAL NEW ENGLAND / NORTHEAST AREA PERFORMANCES
Massachusetts: Hyannis & Cohasset | Mohegan Sun in Uncasville, Connecticut | Woonsocket, Rhode Island & Many More
August 9, 2019
Ambrosia formed in Los Angeles in 1970. Ambrosia has five Top 40 hit singles to their credit, all of which charted between 1975 and 1980, including the Top 5 hits "How Much I Feel" and "Biggest Part of Me," along with "Holdin' On to Yesterday," a cover of the Beatles "Magical Mystery Tour" and "You're the Only Woman (You and I)."
Ambrosia kicks off a run of U.S. Tour Dates starting August 9th, 2019. The tour spans many cities, concluding in February with The 70's Rock & Romance Tour in Miami, Florida.
"The Biggest Part of Me" was nominated for a 1980 Grammy in the Best Pop Performance By a Duo or Group With Vocals category.
In the band's earlier years, the band fused symphonic art rock with a slick produced pop sound, resulting in a "melodic prog" style as evidenced on the band's first self-titled album, which was released in 1975. It spawned the Top 20 chart single, "Holdin' On to Yesterday." The album was nominated for a Grammy award for Best Engineered Recording. Alan Parsons was the engineer for Ambrosia's this album and the producer for their second.
The band released their second album, Somewhere I've Never Travelled, in 1976. The album yielded the title song and the single "Can't Let a Woman", which both became FM favorites, both featuring lush orchestration and vocal arrangements. The album received a Grammy nomination.
The band eventually moved away from their early progressive sound into more of a lush, soulful jazz-pop sound featuring gorgeous, multi-layered harmony vocals and the result was the best-selling album, One Eighty, which produced two timeless hits.
The first, "Biggest Part of Me", reached number three for three weeks on the Billboard Hot 100 and crossed over to the soul chart, where it peaked at number thirty-five. The second, another blue-eyed soul hit, "You're the Only Woman (You & I)", reached #13 on the Billboard Hot 100. One Eighty earned the band three Grammy nominations, including Best Pop Vocal Group. Overall, the band has been nominated for five Grammys.
Since the band's heyday of charting singles and albums, the band has continued to maintain a high profile, touring worldwide while writing and recording new material.
Full Ambrosia Tour Date Listing Here: https://www.ambrosialive.net/tour-dates–events
Visit the Ambrosia official web page at https://www.ambrosialive.net
Photo & Press Information Courtesy of John Lappen