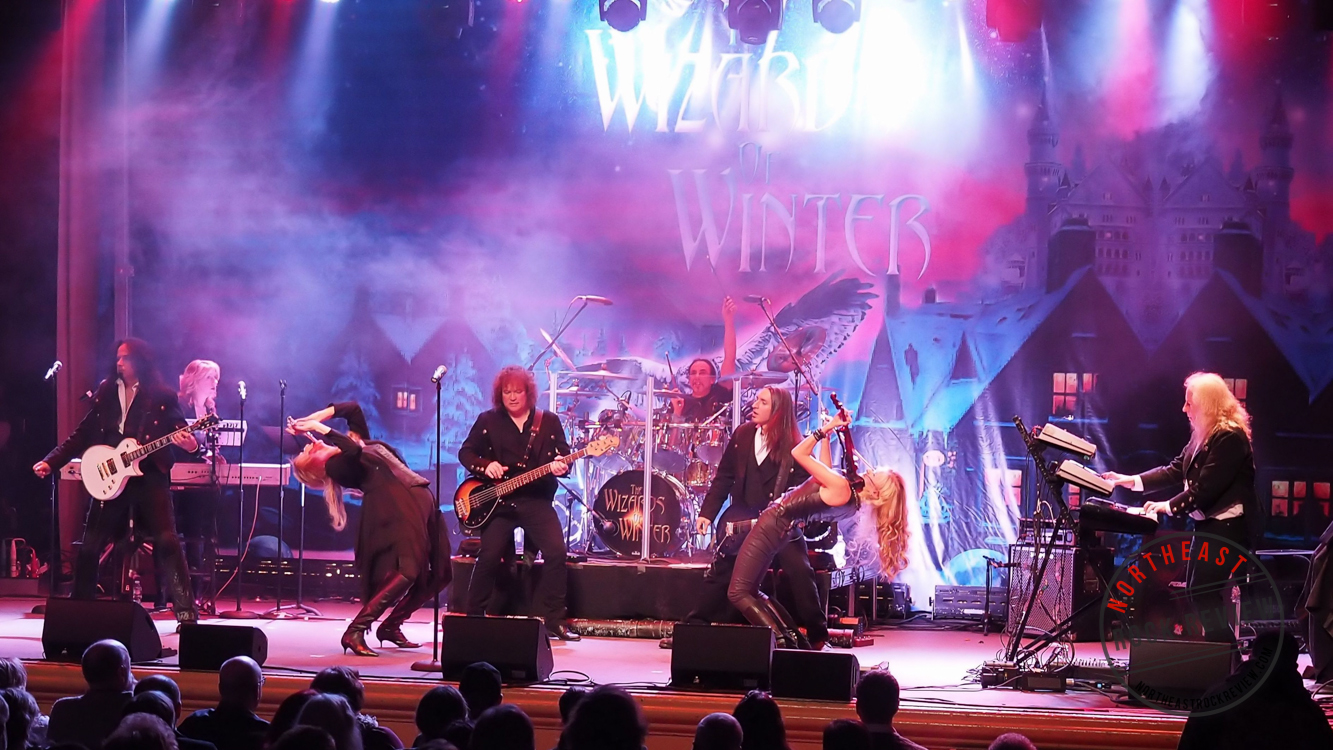 The WIZARDS OF WINTER Announce First Wave of Fall/Winter 2017 Tour Dates + New Christmas Album
The WIZARDS OF WINTER Live Experience is a Theatrical Holiday Rock Event for the Entire Family!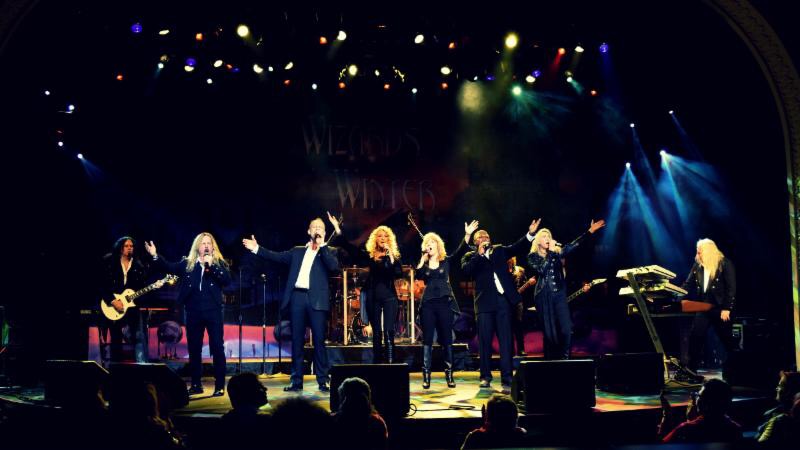 Holiday rock opera ensemble the WIZARDS OF WINTER – featuring former members of the Trans-Siberian Orchestra, Rainbow and the bands of Alice Cooper and Ted Nugent – amazed audiences throughout the holiday seasons of 2015 and 2016 with their magical live performances and music from their latest full-length release, The Magic of Winter. This year, the WIZARDS OF WINTER are following up previous triumphs with a brand new tour and album!
Their third full-length album, The Christmas Dream, is set to be released later this year and will include all original holiday music in the style only the WIZARDS OF WINTER can convey – enchanting, haunting and powerful. As with The Magic of Winter, the new album is produced by Eric Rachel (in tandem with WIZARDS OF WINTER's music director/keyboardist Scott Kelly) at Traxeast (Symphony X, Skid Row, Styx). The album art will once again be designed by classic rock album artist Ioannis (Deep Purple, Allman Brothers, Styx).
The Christmas Dream takes the listener on a musical "sleigh ride", covering many genres from pop to progressive rock. More details on the new album are set to be announced soon, and pre-sales will begin October 1 via www.thewizardsofwinter.com.
"This has been a fun album to write and record," says Scott Kelly. "We hope all of those who experienced 'the magic of winter' with us further join us within our 'Christmas dream'!"
In addition to this news, the WIZARDS OF WINTER are pleased to announce the first confirmed dates for their upcoming annual holiday tour, which will include stops in the northern Midwest and western US for the first time! Currently confirmed dates include stops in Florida, Illinois, Oregon, and other states across the nation. Each night, the ensemble will evoke the spirit of Christmas, weaving a story entirely based on the The Magic of Winter and The Christmas Dream albums. Each WIZARDS OF WINTER performance showcases soaring vocal harmonies, precision string instrumentation, outstanding guitar leads, powerful percussion and stunning keyboard work.
This year's tour will feature the violin and back-up vocal talents of new member Ellie Krasner. Ellie joins the WIZARDS OF WINTER after recently completing a national tour with the world-renowned Barrage 8, a unique string octet.
WIZARDS OF WINTER currently confirmed tour dates:
11/17 – Clearwater, FL @ Capitol Theare
11/18 – Melbourne, FL @ King Center for the Performing Arts
11/25 – Red Bank, NJ @ Count Basie Theatre
12/1 – Chicago, IL @ Portage Theatre
12/2 – Fairmont, MN @ Fairmont Opera House
12/5 – Minot, ND @ Nelson Hall @ MSU
12/8 – Bremerton, WA @ Admiral Theatre
12/10 – Portland, OR @ Revolution Hall
12/14 – Warrendale, PA @ Jergals
12/15 – Derry, NH @ Tupelo Hall
12/16 – Englewood, NJ @ Bergan PAC
12/17 – Easton, PA @ Easton State Theatre
12/21 – Traverse City, MI @ City Opera House
12/23 – Canton, OH @ Canton Place Theatre
+ More TBA
Previous tours have seen the WIZARDS OF WINTER performing their brand of theatrical yuletide rock to several thousands of attendees and grabbed the attention of mainstream media such as Entertainment Weekly and Yahoo Music. Check back for more performance confirmations and ticket links via www.wizardsofwinter.com/tour-dates/.
The WIZARDS OF WINTER are a 12-member ensemble performing classical and progressive-influenced rock music woven throughout a theatrical holiday-themed show. While the group's style is undoubtedly inspired by the genius of the Trans-Siberian Orchestra (TSO), the WIZARDS OF WINTER offer a diverse array of unique, original material with broad audience appeal performed in an a more intimate setting.
In addition to current WIZARDS OF WINTER and former TSO members Tony Gaynor and Guy LeMonnier who joined the band in 2013, former TSO members Joe Cerisano, Michael Lanning and Tommy Farese have all toured with the band in previous years.
Touring in support of their upcoming album, The Christmas Dream, the WIZARDS OF WINTER will also perform songs from their latest release, The Magic of Winter.The album can be ordered in physical format here or purchased digitally via iTunes. The Magic of Winter features the unforgettable single "The Spirit of Christmas", which you can watch the spirited music video for here.
"The band features original members of the Trans-Siberian Orchestra, so it comes as no surprise to hear sweeping, dramatic arrangements of holiday songs and classics on The Magic of Winter – a fine record to get your Santa spirit flowing in full force…" – CraveOnline
"It's a Christmas album that both metalheads and non-metalheads can enjoy."- About.com
"Excellent musicianship and dazzling special effects bundled into a story often results in entertainment spectaculars that audience members talk about months and months after the experience." – Pollstar
"World class musicians that you need to experience live…" – Aquarian Weekly
"Powerful crescendos, the heavenly choir and the mighty chimes – you'll be breaking out the eggnog in no time…" – Asbury Park Press
"Waken to the Sound is a masterpiece…" – BraveWords
WIZARDS OF WINTER is:
Scott Kelly – Music Director, Keyboards
Sharon Kelly – Flute, Vocals
Fred Gorhau – Guitar
TW Durfy – Guitar
Tommy Ference – Drums
Greg Smith – Bass
Ellie Krasner – Violin
Mary McIntrye – Keyboards, vocals
Guy LeMonnier – Vocals
Vincent Jiovino – vocals
Shawna Mehall – Vocals
Tony Gaynor – Narration
To learn more about the WIZARDS OF WINTER, please visit www.facebook.com/TheWizardsofWinter and www.thewizardsofwinter.com.
Facebook Comments