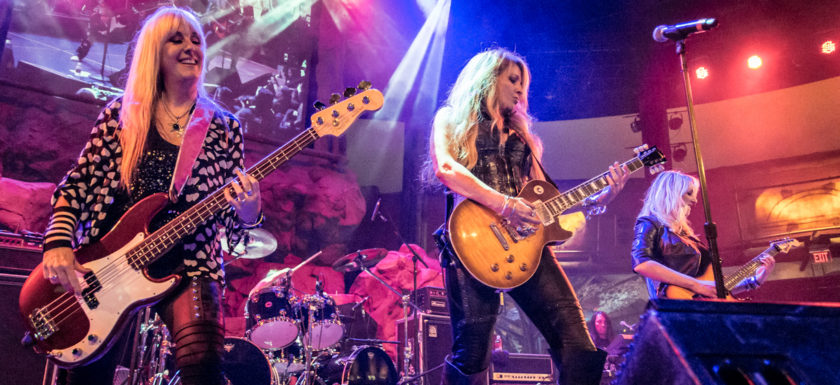 VIXEN
Mohegan Sun Wolf Den
Uncasville, Connecticut
April 27, 2017
It had been a long time since I've seen Vixen live. The year was 1989 when I first saw Vixen when they opened up for Ozzy along with White Lion at the Centrum (now DCU Center) in Worcester, Massachusetts. Talk about a memorable show with that line-up. Back in the days when a ticket for a show like that went for around $20. Those were the days. Vixen has still remained a constant in my regular musical playlist to this day.
Vixen was out on the road again and this night it was at the Wolf Den at Mohegan Sun in Uncasville, Connecticut, some twenty-eight years later. Vixen is no stranger to the Wolf Den, as they have played shows there in the past. These ladies of rock put on a spectacular performance that night and at a great place to see a rock show. There was a great turnout of Vixen fans for this Thursday night show. Shows at the Wolf Den at Mohegan Sun are always free, but first come and can occasionally have to arrive hours in advance to get in the line. The room was filled with long time Vixen fans, most who sang along with the entire set, word for word.
Vixen is the only all-female hard rock band from the 80's who had sold over a million album, with six #1 videos on MTV and four songs in Billboard's Top 100.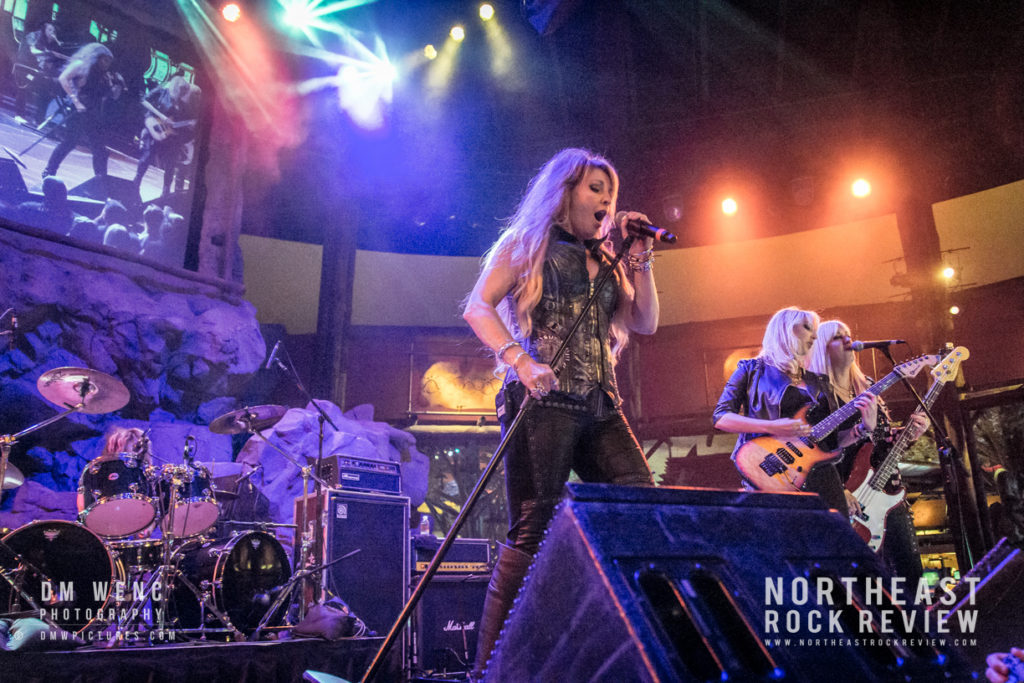 Vixen took the stage and the crowd was ready for a great show. Janet Gardner told the crowd that she was feeling slightly under the weather due to a cold. Janet sounded great throughout the night and I don't think anyone would have noticed. The combo of Janet Gardner (vocals/guitar), Share Ross (bass), Roxy Petrucci (drums), Britt Lightning (guitar) and Tyson Leslie (keyboards), made a great combo behind all of the Vixen classics that they blasted out that night.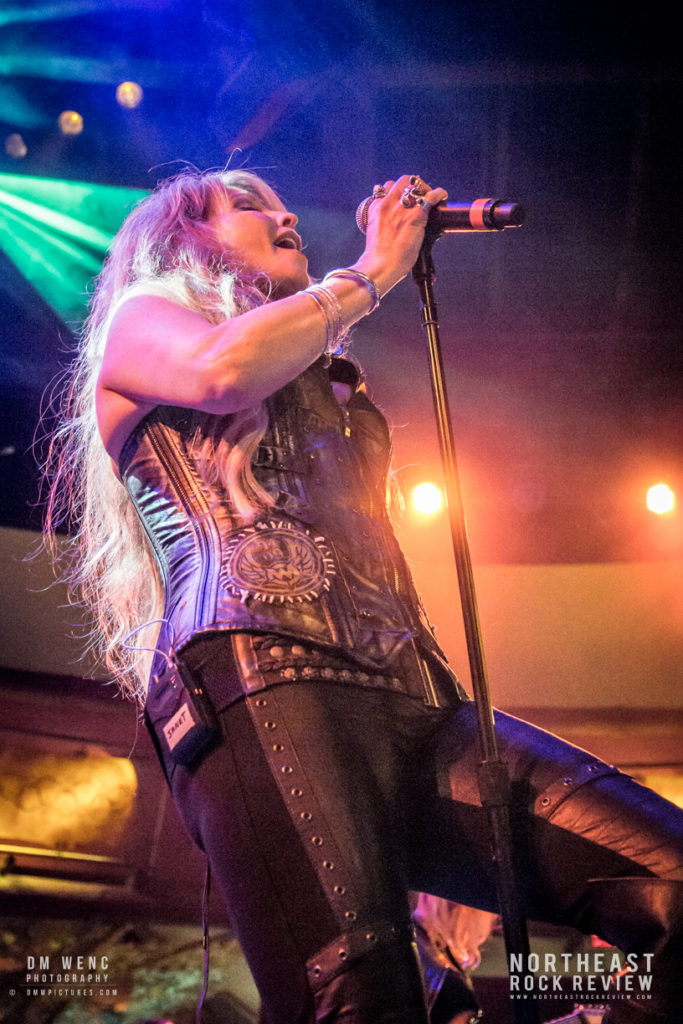 Britt Lightning was a recent addition to the band, replacing Gina Stile on guitar. Britt originally from the Boston area, first emerged into the music scene with her all-female metal band "Jaded". Britt was amazing to watch as she shredded the guitar with majestic solos, did not miss a note, an overall great addition to this legendary band. Britt was wielding the guitar in place of founding member and original lead guitarist, Jan Kuehnemund, who tragically lost her battle with cancer and passed away in 2013. Janet took a few moments to pay homage to Jan at the into to "Big Brother", and said that it was a song that they worked together to write.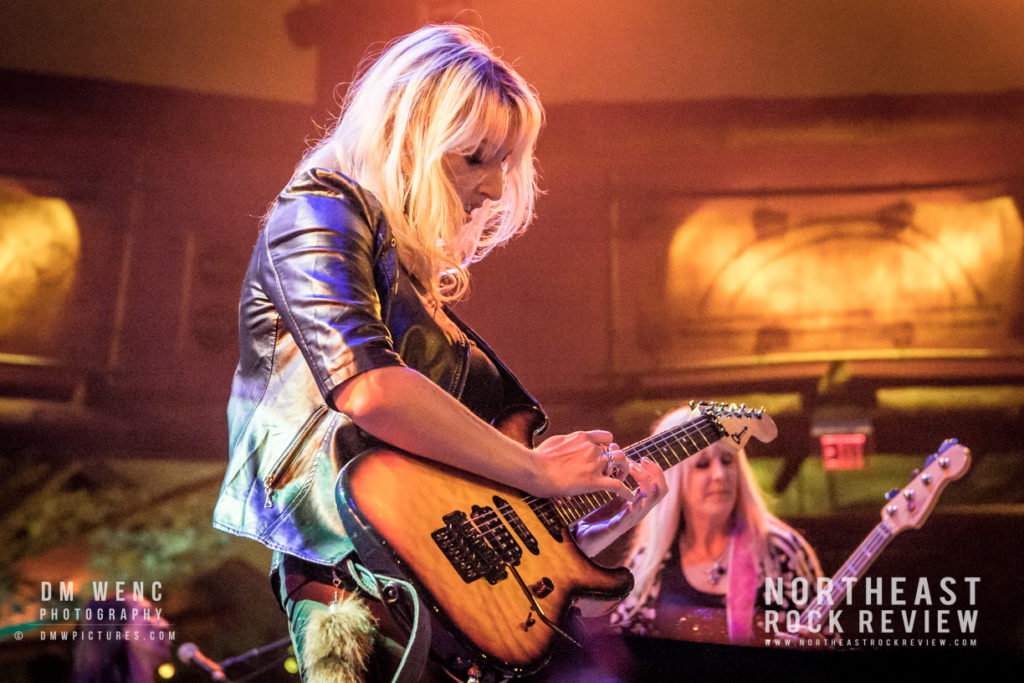 The night's set started off with "Streets in Paradise". The band was on target and the crowd was rockin'. Roxy, forever an awesome drummer to watch play live, behind her double bass kit, keeping the time for this beautiful quartet. Sometimes hidden behind the kit, Roxy plays with a personality, there is no mistaking she was back there with her hard working drumming and sticks raised in the air throughout the night. Awesome to watch her perform.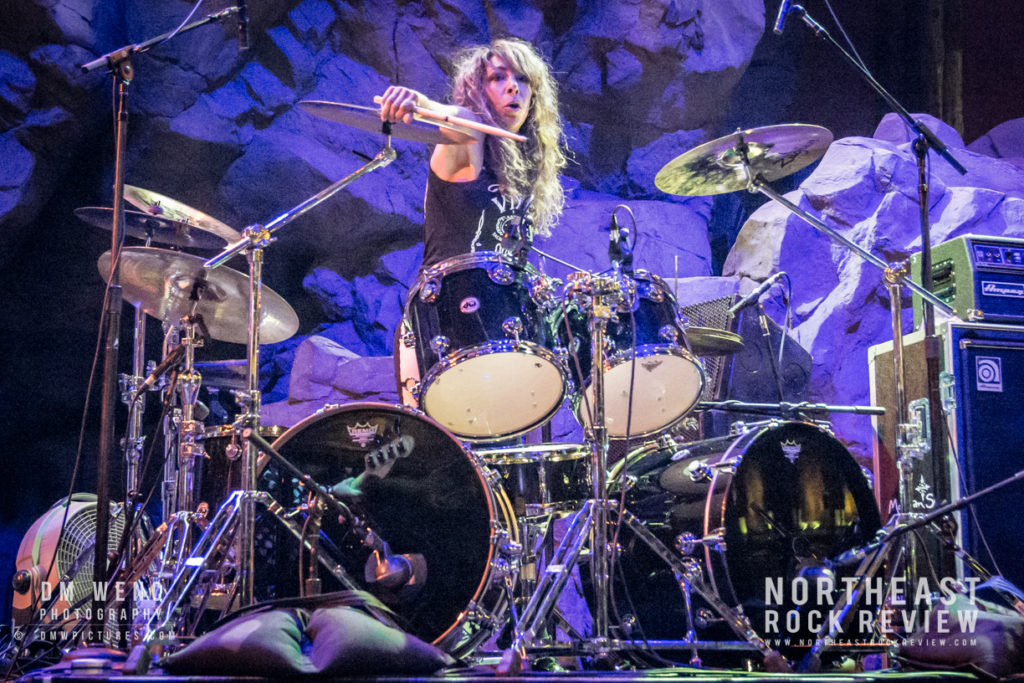 As many times as I've seen the Vixen videos and listened to the songs, I never fully appreciated the talents of bassist Share Ross, until I saw her perform in person that night. Share's bass sound was superior. There's something to be said about a bassist who doesn't use a pick and uses their fingers pluck the strings, such an authentic and raw bass sound that adds just that much more to any song.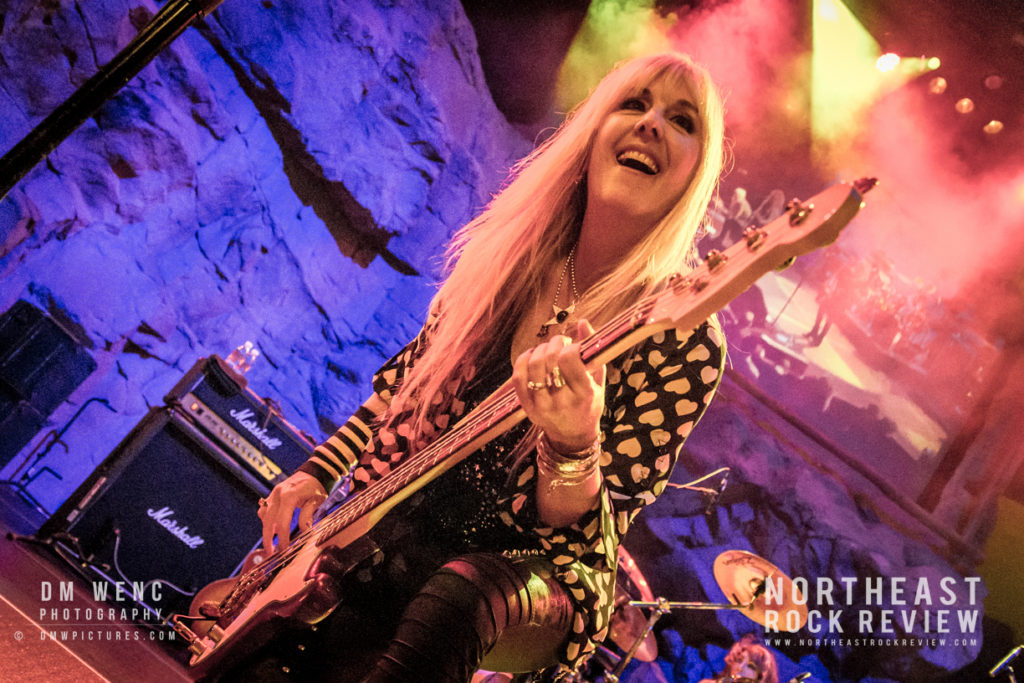 The night revved up even more with the classic, "Rev it Up" and "How Much Love". It became much of a sing-along for most of the night and Janet engaged with the crowd on many occasions. "Crusin', "Bad Reputation" and "I Want You To Rock Me", kept the night going. Then right into a pleasant surprise with cover of Deep Purple's "Perfect Strangers", with Tyson Leslie on keyboards, bringing out the classic Jon Lord, Deep Purple sound. Vixen was once a touring supporting act for Deep Purple.
Share Ross took the lead vocals with a killer version of "I Don't Need No Doctor", originally recorded by Ray Charles in 1966, and later covered by Humble Pie and also metal warriors W.A.S.P.
The night finished off with Vixen's 1988 debut single "Edge of a Broken Heart". No one in the room was disappointed that evening. A great performance by Vixen. Good to see them out touring. The days following this show, Vixen would go on to play the M3 festival. If you have a chance to see Vixen perform, do not miss out.
Photos and review by Dan Wenc at dmwpictures.com
For more on VIXEN, visit their web page:
http://vixenofficial.com
Facebook Comments