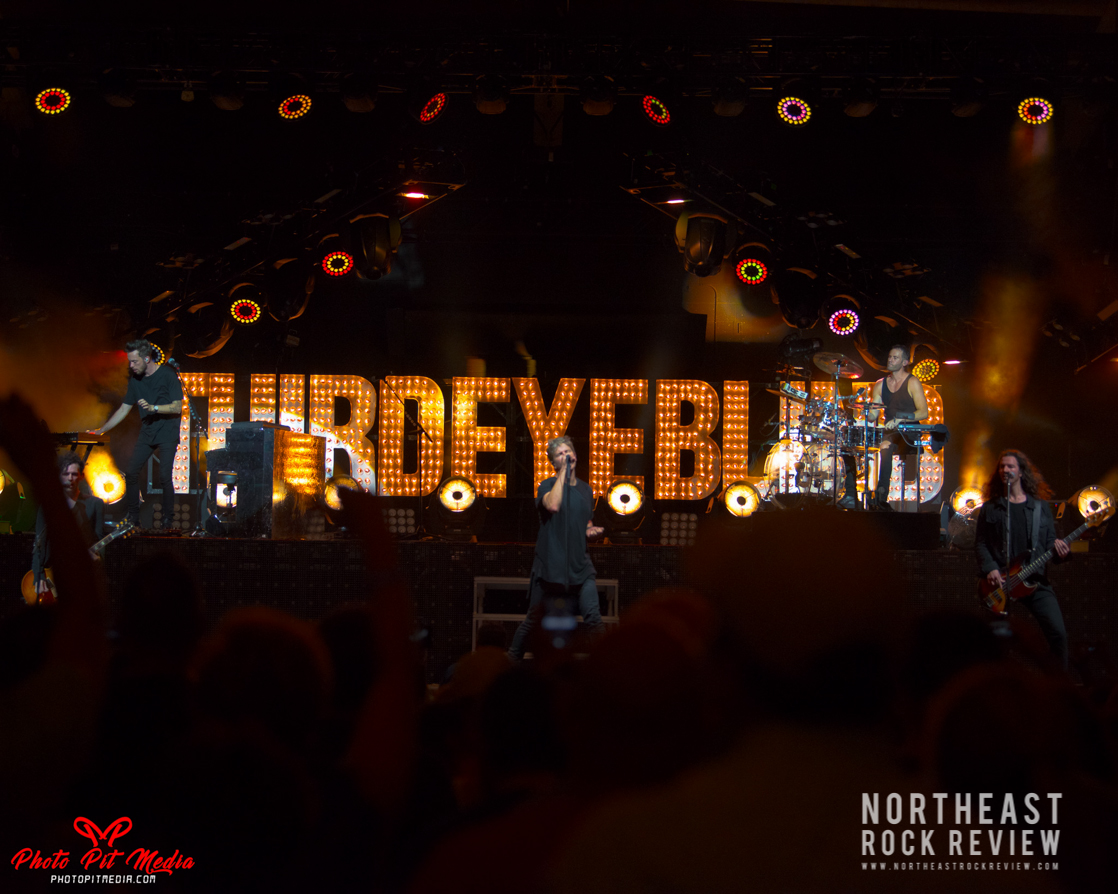 THIRD EYE BLIND
Pier 6 Pavilion
Baltimore, Maryland
June 18, 2017
Third Eye Blind in Baltimore,MD at Pier 6 Pavilion on 6.18.17 for the Summer Gods Tour. In 1997 I was only 11 years old. That year, a group of guys from San Francisco, California put out arguably one of the greatest modern rock albums of all time. When I first heard "Semi Charmed Life" and "Jumper" I was hooked; as were millions of other people. That album was on the Billboard Charts for months and earned the band "Billboard Artist of the Year".
If you would have told me I would be working for Third Eye Blind 20 years later and have the opportunity to write my own review, I would have most likely poured out my Kool-Aid bursts drink on you (wait, no i wouldn't those things were awesome). I have photographed a few shows between now and then but none as important as this one.
The night started with an exciting Uber ride through Baltimore City into Downtown where we finally made it to the venue. To the ticket counter I went to pick up my Press Pass and ticket before making my way inside.
The first band to preform was Ocean Park Standoff and unlike most opening acts, they were really good ! Despite people getting settled and not really paying too much attention to them, they put on a great show and had tons of energy.
Next up was Silversun Pickups. Now I don't need to tell you who they are because, unless you have been living under a rock, you surely have heard of them. They took to the stage and gave a performance that reminded me why they were out to support Third Eye Blind. The energy they had was incredible to watch and they sounded great. By the time Silversun Pickups was done the Pavilion was packed from front to back and side to side. That's right, 20 years later, Third Eye Blind can still sell out huge venues.
A huge black Curtain separated the crowd from the stage and the lights went dim. Music starts playing and a back light reveals the band behind the curtain on top of a six foot tall platform starting the set with a mellow but intensifying intro. Just as the song kicked in the curtain dropped and the band was revealed to the sounds of a screaming sold out crowd. They played some songs off each of the newer albums to get warmed up. Then front man Stephan Jenkins said what everyone, including myself, was waiting for. " Tonight we are going to play the self titled album from front to back ! " I have never heard more middle aged men and women screaming like the kids we were when this album first dropped. To say the mood was electric and intense would be a severe understatement. Everyone was on their feet from the front of the venue all the way back to the lawn crowd and even the spectators on the water watching from their boats. Everything sounded exactly like you would expect a seasoned rock band to deliver. There was so much movement on the stage and you can see these guys are truly friends by the way they interacted between each other, adding more to the overall experience.
The interaction with the fans was just as honest and humble, and you could see they genuinely appreciate being able to do this 20 years later. One by one the songs were played and then "Jumper" started and the fans sang the lyrics back at the band in a way that was almost deafening. "Graduate" was exactly the same and they performed it just like they did when I saw them years ago at festivals past. After the album was played the band exited the stage and it went without saying everyone knew an encore was coming. Sure enough, Third Eye Blind came back to the stage to end the night with " Semi Charmed Life " and a new song entitled "Summer Gods" off their forthcoming EP due out sometime this summer.
A very heartfelt bow from the band at the end of the show and that was it. 20 years of Third Eye Blind rock was delivered and accepted by all present. This was by far one of the best modern rock shows I have ever been to and I am blessed to have been a part of it.
Facebook Comments