December 13, 2015 Fans voted in the Northeast Rock Review poll for their favorite new rock/metal album of 2015. Fans and readers voted. Congratulations to Stryper for recieving the most votes for most popular new album of 2015 with "Fallen". Stryper recieved 36.51% of votes.
Click the "Fallen" Album cover to visit the Stryper webpage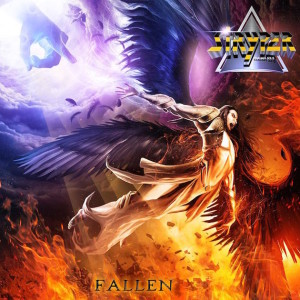 The top 9 albums recieving most votes under Stryper were:
#2 Europe "Kings of War" 24.73%
#3 Queensryche "Condition Human" 19.2%
#4 Scorpions "Return to Forever" 5.1%
#5 Whitesnake "The Purple Album" 2.72%
#6 Iron Maiden "Book of Souls" 2.41%
#7 Joel Hoekstra's 13 "Dying to Live" 1.14%
#8 W.A.S.P. "Golgotha" 1.08%
#9 UFO "A Conspiracy of Stars" 1.05%
Be sure to check out all the new music from all of these bands. Thanks for voting.
*Each band / fan had same opportunity to vote/share in this poll.
Facebook Comments