ROCK TALK WITH MITCH LAFON:
Vivian Campbell (Def Leppard) & Josh Klinghoffer (Red Hot Chili Peppers)
Rock Talk With Mitch Lafon is your source for extraordinary interviews with some of the best artists in the world of rock n' roll.
On this episode of Rock Talk with Mitch Lafon, he talks with Def Leppard guitarist Vivian Campbell about the new Riverdogs album California, Whitesnake, Dio & his firing from the band, the New Wave Of British Heavy Metal, Shadow King with Lou Gramm, Sweet Savage, Last In Line, Def Leppard and more.
In the second interview, Mitch sits down with the Red Hot Chili Peppers guitarist, Josh Klinghoffer, backstage at the Bell Centre in Montreal. Topics include: Chris Cornell, joining the band, Dot Hacker, John Frusciante, Beck and more.
For More on Mitch Lafon
Twitter: @mitchlafon
"Rock Talk with Mitch Lafon" – iTunes link
https://itunes.apple.com/us/podcast/id1218868456
"Rock Talk with Mitch Lafon" – PodcastOne link
www.podcastone.com/rock-talk-with-mitch-lafon
YouTube channel: http://www.youtube.com/user/AngelOfAceMusic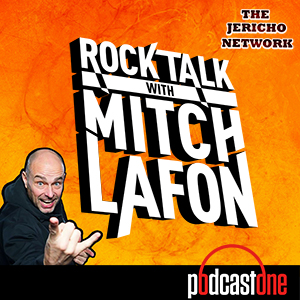 Facebook Comments