ROCK TALK WITH MITCH LAFON: PURE ROCK with Buckcherry, Michael Monroe (Hanoi Rock), Tuk (Biters) & The VIP Experience
Rock Talk With Mitch Lafon is your source for extraordinary interviews with some of the best artists in the world of rock n' roll.
Start Listening Here:
In this episode, Mitch sits down with a trio of true rock 'n rollers. First up, it's singer JOSH TODD of Buckcherry. He discusses the band's current lineup changes & moving the Buckcherry brand forward with a new lineup. Also, his new project Josh Todd & The Conflict and their upcoming new album, Year Of The Tiger. Next up, is old school rock 'n roller MICHAEL MONROE (of Hanoi Rocks). Michael talks about his KISS & GUNS N' ROSES connections, his new greatest hits album, The Best. Plus, he looks back at his years in the music business, and working with producer Bob Ezrin. Finally, Mitch brings you the best in new rock with Atlanta band the BITERS and their singer TUK. The two discuss the group's latest album The Future Ain't What It Used To Be and the challenges of finding an audience in today's market. The episode kicks off with a frank discussion about monetizing VIP Premium Experiences with Little Caesar singer, Ron Young.
For More on Mitch Lafon
Twitter: @mitchlafon
"Rock Talk with Mitch Lafon" – iTunes link
https://itunes.apple.com/us/podcast/id1218868456
"Rock Talk with Mitch Lafon" – PodcastOne link
www.podcastone.com/rock-talk-with-mitch-lafon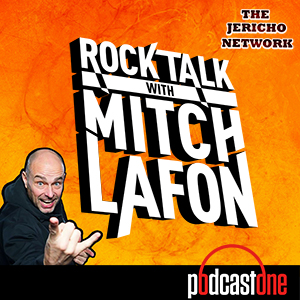 Facebook Comments