ROCK TALK WITH MITCH LAFON: METALLICA, ANTHRAX, VENOM INC.
Rock Talk With Mitch Lafon is your source for extraordinary interviews with some of the best artists in the world of rock n' roll.
Listen Here:

You want Heavy? Rock Talk gives you HEAVY!
Guests include Robert Trujillo of Metallica talking family, Korn, Lou Reed and more. Drummer Charlie Benante gives an Anthrax update and discusses the band's upcoming State Of Euphoria & Persistence Of Time deluxe reissues. And finally, Venom Inc.'s Tony Dolan talks Blood Stained Earth tour and new album, Ave.
Plus, Chris Jericho FOZZY bandmate, Rich Ward, explains why Metallica has been so successful for so long.
For More on Mitch Lafon
Twitter: @mitchlafon
"Rock Talk with Mitch Lafon" – iTunes link
https://itunes.apple.com/us/podcast/id1218868456
"Rock Talk with Mitch Lafon" – PodcastOne link
www.podcastone.com/rock-talk-with-mitch-lafon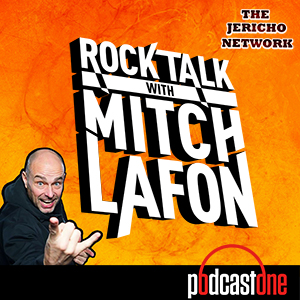 Facebook Comments