ROCK TALK WITH MITCH LAFON: Marty Friedman (ex-Megadeth), Bumblefoot (Sons Of Apollo, Ex-Guns N' Roses) & Paul Cook (The Professionals, Ex-Sex Pistols)
Rock Talk With Mitch Lafon is your source for extraordinary interviews with some of the best artists in the world of rock n' roll
Listen to it here:

In the first interview, former Megadeth guitarist Marty Friedman talks about his new solo album WALL OF SOUND, former Scorpions' guitarist Uli Jon Roth, framing a song and album, Jason Becker, his early bands including Deuce, the album that he was 'born to make,' and Japan.
The second interview features former Guns N' Roses and current Sons Of Apollo guitarist, Ron 'Bumblefoot' Thal. He discusses the band's new album Psychotic Symphony, how the band got together, being respectful of Guns N' Roses and replacing Buckethead.
And finally, former SEX PISTOLS' drummer PAUL COOK along with Tom Spencer discuss his revamped post-Sex Pistols band The Professionals, their new album What In The World, the infamous Sex Pistols' 1978 US tour, Man Raze with Def Leppard's Phil Collen and more.
Also, Mitch offers his take on rock festivals and asks for listener feedback via Twitter @MitchLafon or Facebook: www.facebook.com/RockTalkMitchLafon

More on Mitch Lafon
Twitter: @mitchlafon
"Rock Talk with Mitch Lafon" – iTunes link
https://itunes.apple.com/us/podcast/id1218868456
"Rock Talk with Mitch Lafon" – PodcastOne link
www.podcastone.com/rock-talk-with-mitch-lafon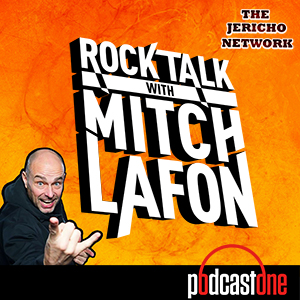 Facebook Comments