ROCK TALK WITH MITCH LAFON: Geoff Downes of Yes / Producer Steve Downs Guns N' Roses
Rock Talk With Mitch Lafon is your source for extraordinary interviews with some of the best artists in the world of rock n' roll.
Listen Here:
The first interview this episode is with Geoff Downes of Yes. He discusses the band's current Yestival tour dates, RUSH's Geddy Lee, The Buggles, the future of ASIA and more.
Next up is the first in a series of GUNS N' ROSES interviews. Producer and mixer, Steve Thompson, details his work on classic album, Appetite For Destruction. We also explore his work on Metallica's …And Justice For All.
The episode ends with an in-depth chat with former Rainbow vocalist, Graham Bonnet. We look back at his history and discuss his new Live…Here Comes The Night CD/DVD.
Talking Metal's Mark Strigl join us for a quick Rock Talk.
For More on Mitch Lafon
Twitter: @mitchlafon
"Rock Talk with Mitch Lafon" – iTunes link
https://itunes.apple.com/us/podcast/id1218868456
"Rock Talk with Mitch Lafon" – PodcastOne link
www.podcastone.com/rock-talk-with-mitch-lafon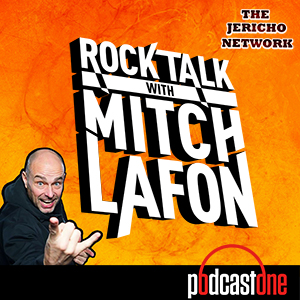 Facebook Comments