ROCK TALK WITH MITCH LAFON: Don Felder of The Eagles, George Thorogood and Mike Skill of The Romantics
Rock Talk With Mitch Lafon is your source for extraordinary interviews with some of the best artists in the world of rock n' roll.
LISTEN HERE:

This episode of Rock Talk With Mitch Lafon is a classic rock spectacular. First up is former The Eagles guitarist Don Felder. He discusses his current tour with Styx & REO Speedwagon. And the question of, was Hotel California too big of a hit? And teaching Tom Petty & more.
Next up, Bad To The Bone artist George Thorogood walks you through his new Party Of One album, touring with The Rolling Stones, baseball and more.
And finally, The Romantics Mike Skill talks about the band's 40th Anniversary Tour, being a part of The Beatles' manager Brian Epstein's Nemperor Records and their greatest hits including personal favourite, and Talking In Your Sleep.
For More on Mitch Lafon
Twitter: @mitchlafon
"Rock Talk with Mitch Lafon" – iTunes link
https://itunes.apple.com/us/podcast/id1218868456
"Rock Talk with Mitch Lafon" – PodcastOne link
www.podcastone.com/rock-talk-with-mitch-lafon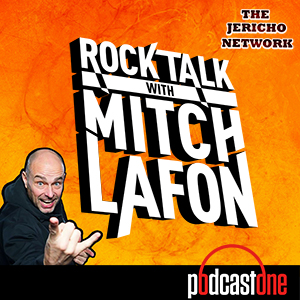 Facebook Comments